Baseball Canada cancels 2021 National Championships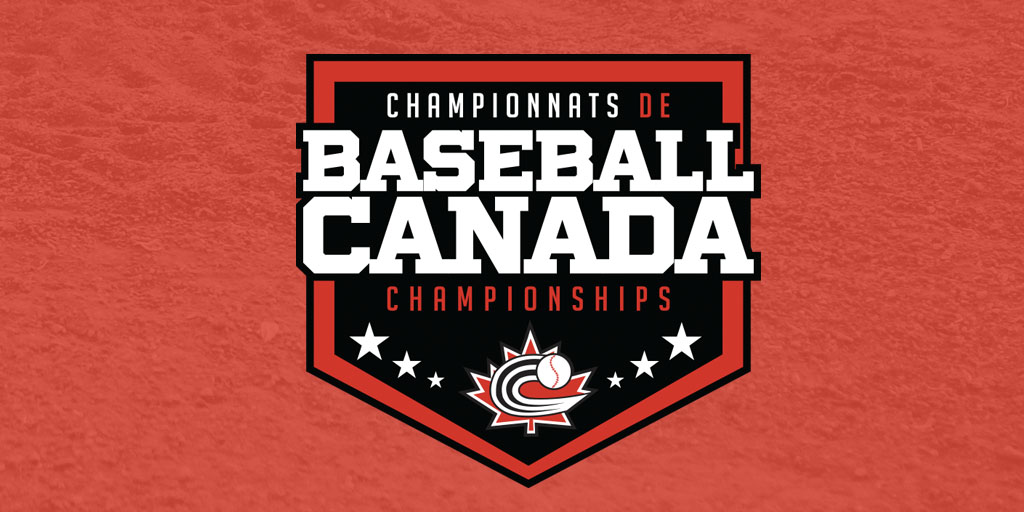 OTTAWA- Due to the ongoing concerns surrounding the Covid-19 pandemic and taking into consideration the realities of hosting national level competitions for communities, Baseball Canada's Board of Directors have made the difficult decision to cancel all 2021 Baseball Canada National Championships scheduled for August and September.
A complete list of the National Championships can be found here.
"The health and safety of all of our members is our first priority and with that said we felt that there was no other choice but to cancel all of our national tournaments for 2021," said Baseball Canada President Jason Dickson. "When you consider all of the elements that go into a national championship including provincial qualification events, inter-provincial travel, shared accommodations and the strain that running championships in a safe manner would entail for host committees, this was the best decision for all parties involved."
Although Baseball Canada has made the decision to cancel national championships for a second consecutive year, the federation would like to clearly state that baseball is not cancelled by any means across the country.
"Our provincial members and local associations proved in 2020 that by working with their local health officials in providing a safe environment that a baseball experience can be enjoyed for participants," added Dickson. "We are confident that our membership can enjoy our sport again in 2021."
The excitement for baseball across the country has not waned over the past year and it has been encouraging to see the teamwork and creativity that people have displayed in order for the game to be enjoyed.
The Major League Baseball season is now underway and our partners, the Toronto Blue Jays through the Blue Jays Baseball Academy, have provided some excellent resources for families including a "League Finder" interactive map to make it easier to find where baseball is played in Canada.
Registration for baseball is open in many parts of the country and we encourage all families to visit the map here.
Baseball Canada will now focus its national championship efforts on the year 2022 where we anticipate the return of our full slate of championships that will be highlighted by the Canada Games baseball competition in the Niagara region.
"We realize that the decision to cancel our championships for a second time in as many years is not ideal for the athletes and teams that have been working hard with the goal of playing in them," said Dickson. "We encourage you all to stay focussed on the things that you can control and create an environment that will still allow you to achieve your individual and team goals.
"We look forward to the day that our championships can resume!"
Baseball Canada announces roster for 18U Friendship Series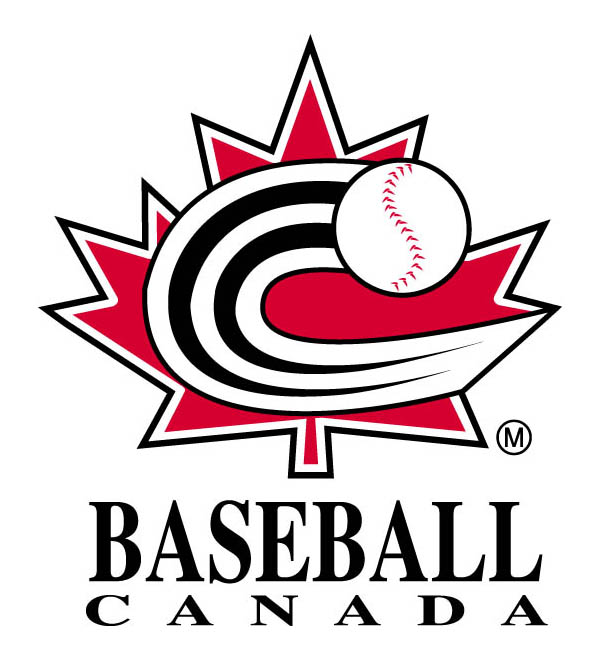 AJAX, ON – Baseball Canada is pleased to announce the names of 30 athletes selected to represent Canada in a seven-game Friendship Series against the United States' 18U National Team in Sarasota, St. Petersburg and Bradenton, Florida from September 3-9.
The roster was selected following Junior National Team Training Camp held at the Ajax Sportsplex in Ajax, Ontario from August 18 – September 2 where 38 athletes participated in daily practices and intrasquad games.
With the postponement of 2021 WBSC U-18 Baseball World Cup in Sarasota/Bradenton, Florida to 2022, the Friendship Series will be used as a final event for the 2003 age group with the start of the next Junior National Team program cycle (2021/2022) beginning with the Fall Instructional League Camp in Florida this October.
"We're extremely fortunate to be able to provide our players with an international baseball experience given the difficulties of running our program over the last 18 months," said Junior National Team Head Coach and Director of Men's National Teams Greg Hamilton. "Our players will be challenged against a formidable opponent in the United States, and we look forward to the opportunity of competing and representing Canada down in Florida."
The first three games of the series will take place at Ed Smith Stadium in Sarasota, the spring training home of the Baltimore Orioles, from September 3rd to 5th before moving to Tropicana Field in St. Petersburg, home of the Tampa Bay Rays, on September 4th. The series will shift to Bradenton and the spring training home of the Pittsburgh Pirates, LECOM Park, for games on September 7th and 9th with a game at Pirate City in between on September 8th.
Junior National Team Head Coach and Director of Men's National Teams Greg Hamilton will lead a coaching staff that includes three former national team players in Cole Armstrong, Mike Johnson and Pete Orr.
All games of the Friendship Series will be streamed on USA Baseball's Facebook Page.
Stay up to date on the Friendship Series by following @BaseballCANJNT on Twitter.
2021 Junior National Team Roster:
(Name; Hometown, Position)
Liam Adamson; London, ON; RHP
Micah Bucknam; Abbotsford, BC; RHP
Parker Burgess; Douro-Dummer, ON; RHP
Caleb Clark; Orillia, ON; LHP
Cameron Chee-Aloy; Toronto, ON; OF
Colin Cymbalista; Pickering, ON; C
Louka Daoust; Repentigny, QC; INF
Ty Doucette; Dartmouth, NS; 1B
Matthew Grabmann; Dartmouth, NS; RHP
Alexis Gravel; Repentigny, QC; OF/LHP
Cameron Gurney; Scotland, ON; C
Tyrus Hall; Victoria, BC; INF
Ty Hamilton; Orleans, ON; OF/LHP
Max Hartman; St. Albert, AB; OF
Carson Hindmarsh; Saskatoon, SK; LHP
Joshua Jones; Blainville, QC; OF
Chase Marshall; Surrey, BC; RHP
Anson McGorman; Parksville, BC; RHP
Owen Millar; Burlington, ON; RHP
Jacob Miller; Oshawa, ON; C/OF
Myles Naylor; Mississauga, ON; 3B/SS
Nate Ochoa Leyva; Burlington, ON; 3B/SS
Jérémy Pilon; Valleyfield, QC; LHP
Turner Spoljaric; Lisle, ON; RHP
Reece Usselman; Langley, BC; LHP
Robin Villeneuve; Gatineau, QC; 1B/LHP
Boston Warkentin; Delta, BC; RHP
Sam White; Aurora, ON; 3B/1B
Jordan Woods; Oakville, ON; LHP
Jacob Zibin; Langley, BC; RHP/3B
Abbotsford's Raine Padgham invited to Baseball Canada showcase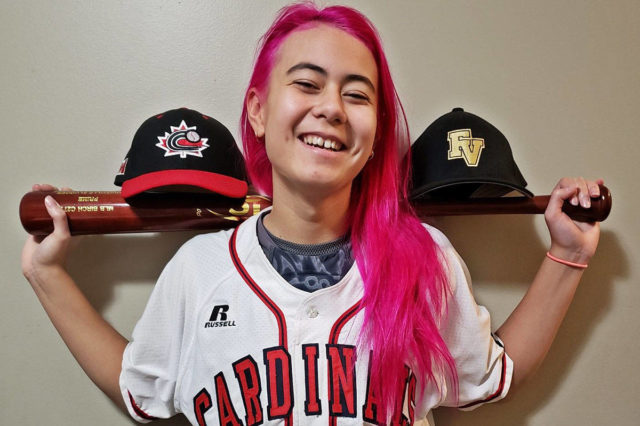 Pink-haired pitching phenom attending women's national team showcase in Quebec in August
By Ben Lypka – The Abbotsford News
July 30, 2021 – Abbotsford's Raine Padgham has received an invite to Baseball Canada's Women's National Team Showcase.
The event is set for Aug. 8 to 13 in Trois Rivieres, Que., and is the first in-person event for the team in two years.
Padgham is one of 41 athletes invited to the six-day camp that will see participants partake in physical testing, baseball-specific testing using the latest in technology, daily practices and inter-squad games at Stade Quillorama, the home of the Frontier League's Trois-Rivières Aigles.
She is one of nine 16-year-olds and two 15-year-olds attending the showcase. She is listed as a pitcher/infielder on the player invite list.
The News first reported on the Abbotsford Senior Secondary student back in 2017, when she made headlines by becoming the first-ever player to suit up for both a boys' and girls' team at the Western Canadian Baseball Championships.
In the years following, she attended the Trailblazer Series in California presented by Major League Baseball and USA Baseball. She also participated at the 10th annual Girls Baseball Development Camp put on by the Team Canada women's national team in February.
After that camp, Padgham earned a spot on the Team Canada prospect team at the Senior Women's Invitational Championships hosted by Baseball Canada. She also received an invite to the 2019 Girls Baseball Breakthrough Series in Florida. That camp was for girls aged 14 to 18, and was hosted by MLB and USA Baseball.
Padgham then went on to be the first-ever girl to play on the Abbotsford Cardinals of the British Columbia Premier Baseball League. She continues to be involved with the Cardinals today.
In 2020, she turned heads at the Baseball B.C. High Performance Camp by tossing a fastball at an impressive 83 miles per hour. That pitch was likely the fastest ever baseball throw by a female and by a girl at the age of 15.
Her efforts in 2020 saw her named to the Canadian Baseball Network's Most Influential Canadians in Baseball list.
Padgham also plans to play women's rugby, women's volleyball and senior football with the Abbotsford Panthers during the school year.
Red Deer's Hayley Lalor invited to Baseball Canada's WNT showcase
By Byron Hackett
Red Deer Advocate
August 3, 2021 – Red Deer's Hayley Lalor is set to compete with the top female baseball players across the country.
Lalor, 21, was one of 41 players invited to participate in a six-day showcase camp in Trois-Rivières, Québec from Aug. 8 to 13. The camp will feature daily practices and inter-squad games.
"Mostly looking forward to getting to play a bunch of games and be out there with a lot of the girls that I've played with before who are my friends. Just a chance to get to do something that we haven't got to do in quite a while," Lalor said.
It will be the second national team camp for Lalor — she earned an invite in 2019, after helping Alberta to bronze in the 2019 Women's Baseball Invitational Championships in Okotoks.
Lalor hasn't been able to play much baseball over the last two summers because of the COVID-19 pandemic but has been putting in work on the field this season with her dad Dwayne and her sister Kelsey.
"I haven't been playing with a team because our women's team, with the circumstances all over the province we weren't able to have a team. I've been out with my sister and my dad, we've been practicing a lot," said Lalor, who figures to play outfield at Canada's camp.
Hayley's sister Kelsey, also an outfielder, was an all-star for Canada at the 2019 Women's Baseball World Cup.
The COVID-19 pandemic caused the 2020 WBSC Women's Baseball World Cup to be postponed and it's still undetermined when it will be played. Canada won a bronze medal at the last World Cup event in 2018 and came in at third in the latest WBSC Women's Baseball World Rankings.
The national team camp at the very least is a chance for Canada's best women to get on the baseball field again.
"We're thrilled to be in a position where we can have athletes participate in-person, in team and individual baseball activities," said Women's National Team program director André Lachance.
"Like the rest of the world, the past year and a half has been a challenge for our program so having this showcase camp is something that we feel fortunate for, and we intend on taking advantage of our time together."
In the fall, Hayley will enter her fourth year at MacEwan University and play her third season with the Griffins women's basketball team.