B.C. community stands together to save baseball season
If baseball isn't the heart of Trail, it is, at the very least, a vital organ. A raging windstorm knocked the immediate and near future of Trail's youth game into critical condition, but fears have subsided thanks to the cooperative efforts of community members and city officials.
In Trail – tucked in a scenic mountain valley in southeastern British Columbia near the Canada-U.S. border – venerable Butler Park is the home of baseball at the teen and men's levels. The facility was built in 1902 on land donated by Sydney Butler, who later became mayor of the community. Butler Park has been a gathering place ever since it opened and has hosted countless high-profile events, including the 1995 Babe Ruth World Series, which drew crowds of 6,000 fans for games that involved the home team. To put that attendance figure in perspective, Trail's population at the time wasn't much more than 7,000.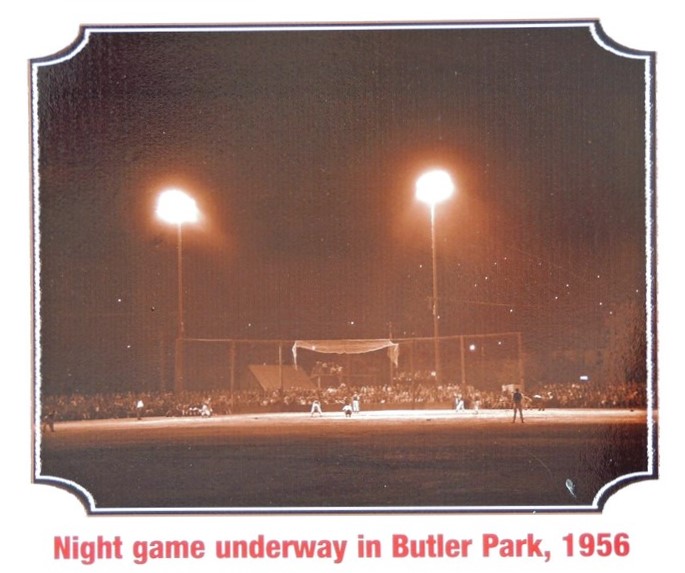 Earlier this year, for about half an hour on the morning of Jan. 13, a violent wind ripped through Trail and left one big mess in its path. The storm toppled trees all over town, including at Butler Park. Before Trail Youth Baseball president Jim Maniago had even left home to go to work that day, he was alerted to damage at Butler.
"My phone starts lighting up, people saying 'Butler's a disaster, trees are down,'" Maniago said. "I was like, 'Well, it can't be that bad,' and then I drove by and it really was. Three massive trees came down, and one of them was right by one of the light poles, which also had netting attached to it. The weight of the tree, plus the netting onto the light pole, pulled one of the poles down."
One week earlier, Trail Youth Baseball received an email from city hall, saying that an engineer had examined the light poles at the park and had found some serious issues. The eight poles – each one 70 feet high, made of concrete and rebar, hollow in the middle and uncapped at the top – were failing. They had been in place since the early 1980s and had been exposed to the elements long enough that they were wearing down from the inside out. Bottom line, they had to be removed as quickly as possible.
At that point, Maniago and Trail Youth Baseball expressed their concerns to city officials about the takedown of the light poles and how that could negatively impact the 2021 season for Trail's 13- to 18-year-old players. Not being able to practice or play games into the evening hours would present challenges so a request was made that the poles be left in place until the fall, when the season was over.
The windstorm and the damage it caused made that plea irrelevant and threw the 2021 season even more into jeopardy.
"There was the discussion that the cost of everything was going to be too much and there was discussion about shutting the park down," said Maniago, adding that a closure would have affected close to 100 players in the 13- to 18-year-old age category. "So we really had to lobby and promote our program and show how needed it was. Realistically, with last year being (lost to) COVID-19, if the park got shut down, which basically meant we wouldn't have been able to play this year, you take two years off of a program and it's pretty hard to get it rolling again. And this is aside from the fact that these kids need somewhere to play. Our 16- to 18-year-old group is a pretty strong group – there are six to eight kids looking at going to college in the next two years and they need a place to play."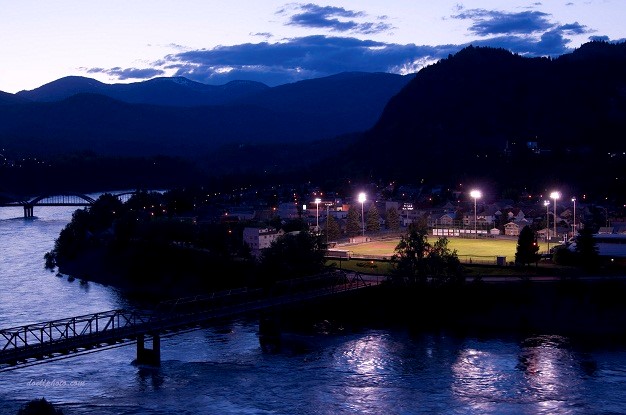 Trail, incidentally, is known for producing elite-level ball players. The most notable graduate of Trail Youth Baseball is Jason Bay, who played for the host team at the 1995 Babe Ruth World Series and later achieved MLB stardom with the Pittsburgh Pirates and Boston Red Sox. Bay, the National League Rookie of the Year with the Pirates in 2004 and a three-time all-star, also played for the San Diego Padres, New York Mets and Seattle Mariners. As well, he was a three-time Tip O'Neill Award-winner as Canada's best baseball player and was inducted into the Canadian Baseball Hall of Fame in 2019.
With the overall health of Trail Youth Baseball and the good of its current teenaged players front-of-mind, Maniago and others stayed in steady contact with city councillors and staff members in the aftermath of the storm.
"A few of us spent the better part of the next three weeks, basically selling the importance of the field," Maniago said. "To the credit of the councillors, they were really supportive. I think a lot of them in some shape or form have been involved with sports in town and recognize, for a small town to produce the athletes that we have and the successful teams that we've had, (sport) is part of the fabric of the city. I always joke that people don't live in Trail for the shopping – it's the recreation that we can offer that's the draw here, the lifestyle."
Much to the relief of Trail Youth Baseball, the decision was made to keep Butler Park open and allow the season to proceed in whatever form COVID-19 measures will allow. Without lights, on-field activities will be limited to daytime hours.
No light poles (removal began the week of Feb. 8) also means no safety netting. But whenever the park is hosting a practice or game, signs will be posted in the surrounding neighbourhood, warning people in the area to keep their eyes open for baseballs exiting the playing area. During practices, teams will use a batting tunnel as an additional safety measure.
"We've got some pretty good people on our executive who did some research on how many foul balls leave parks and what areas of the park they leave and things like that," Maniago said. "Obviously without the nets, more balls are going to leave the park but it's not quite as bad as you might think."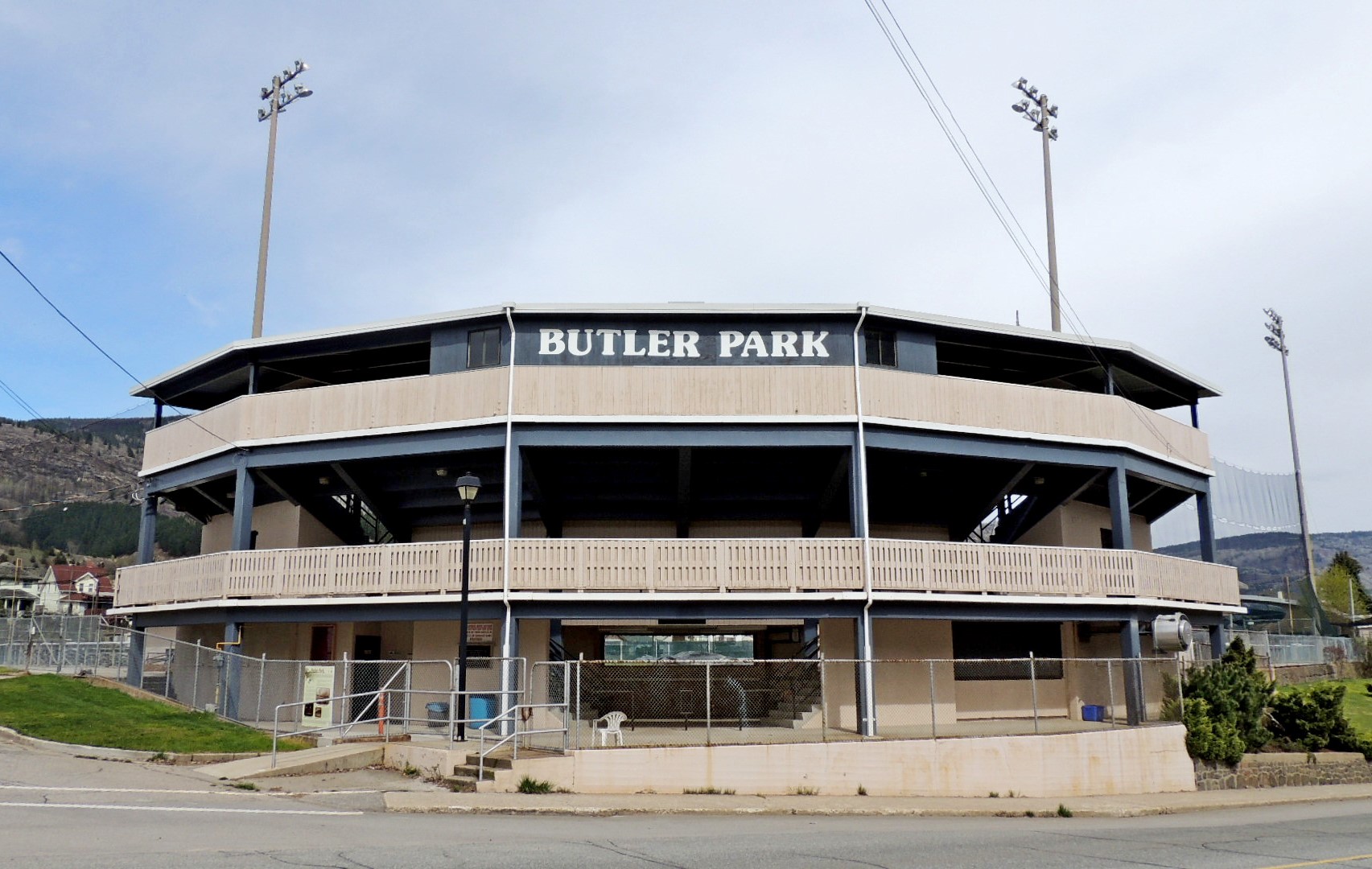 Due to issues around COVID-19 the Trail Orioles men's program will remain idle for 2021 so the team's absence from Butler Park will make for a more sustainable situation when it comes to usage of the facility.
"The compromise is to live through this year and, if all goes well, then in the fall, netting and lights should go up and we'll be good to go for next year," Maniago said.
Trail city council decided at a March 8 meeting to spend roughly $35,000 to have a class A estimate done on the cost of netting and lights.
"They can't vote to go ahead with the project until they have the final estimate but I gather that they've done their homework and as long as nothing goes crazy-sideways that, come September, they're going to start work on getting the new poles and lights and nets up."
Maniago anticipates that the cost will be shared between the city and Trail Youth Baseball. Each party, he said, will try to secure grant money to help lessen the financial burden.
"It was a pretty concerning couple of weeks," Maniago said, looking back on the series of events. "But, in the end, we're really happy with how it's gone.
"We're happy that the kids are going to get to play this year and we'll move forward from here. I think anytime you do renovations it ends up being an upgrade so this time next year I think we'll be looking at the field, going, 'Wow, this is great.'"
Metal poles and much brighter, more energy-efficient LED lights are now the standard at community baseball parks. Safety netting has also improved greatly in the past few decades.
"The netting will be better quality if you're looking through to watch a game," Maniago said. "This stuff, apparently you almost don't even see it."
The soon-to-be-improved Butler Park will eventually have Bay's name attached to it. Trail city council has already approved in principle a project that will see the venue rechristened as Jason Bay Field at Butler Park. The initiative – which will require the installation of new signage – is currently on hold due to COVID-19.
Jason Peters is a freelance writer and editor based in Prince George, British Columbia. Visit his website at www.frontpagepublications.net.
2023 BC Minor Baseball Association Coaches Conference Schedule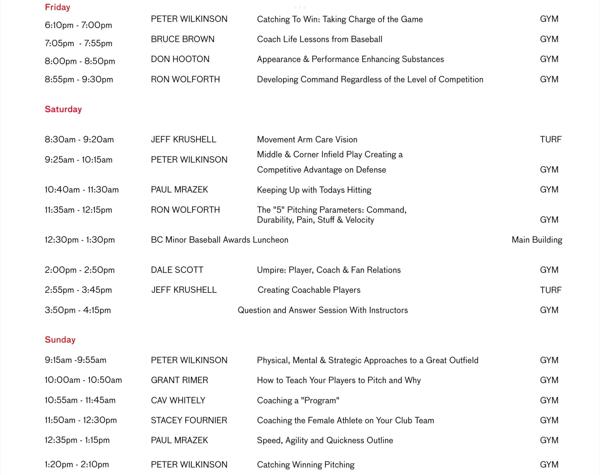 2023 BC Minor Baseball Association Coaches Conference Schedule
By BCMBA, 02/10/23, 6:15PM PST
Share
2023 BC Minor Baseball Association Coaches Conference
February 10th – 12th, 2023
Schedule of Speakers & Events
Baseball Québec launches girl's baseball academy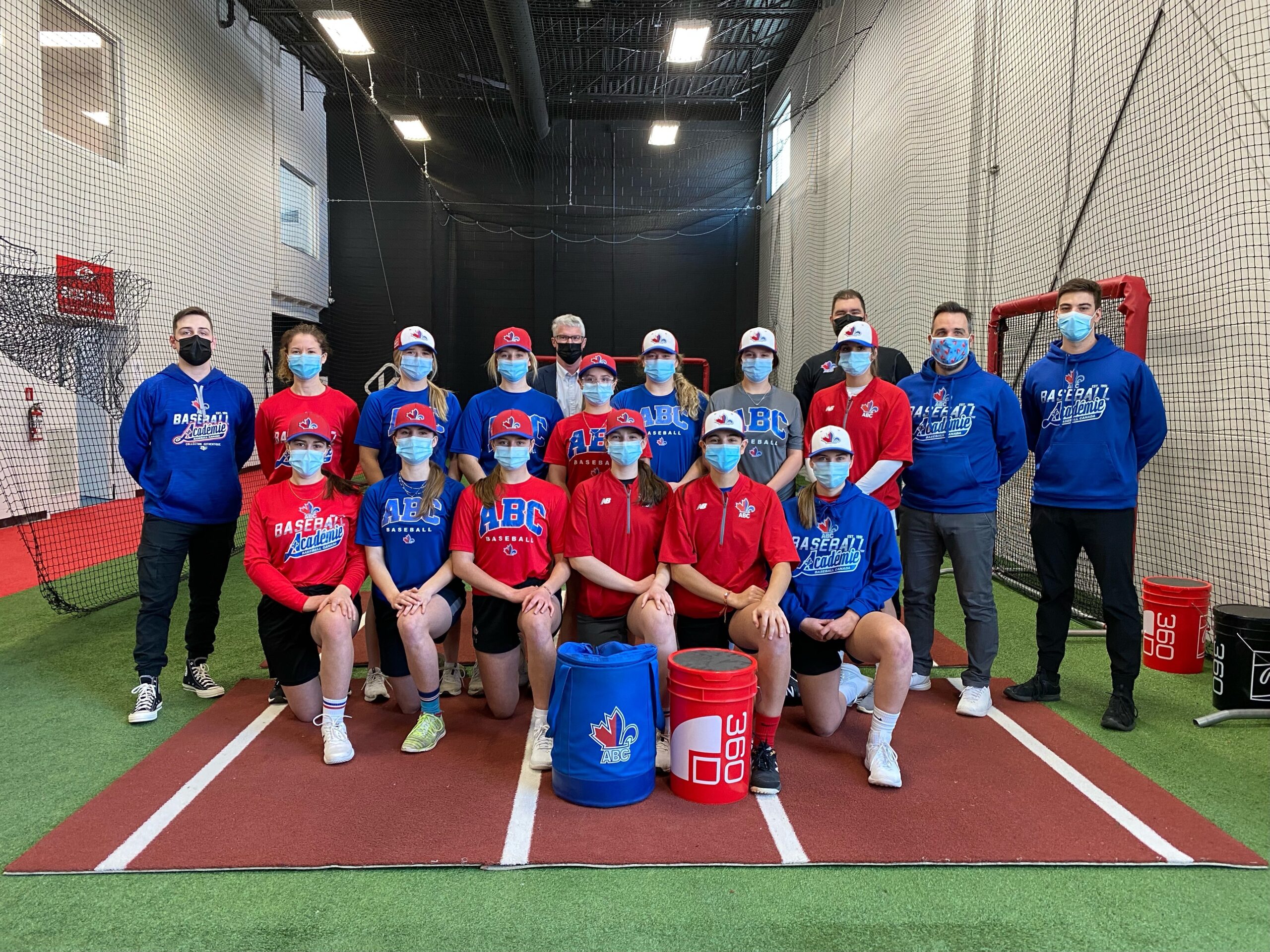 TROIS-RIVIÉRES – Baseball Québec is proud to announce the launch of the Académie du Baseball Canada (ABC) girl's baseball program based in Trois-Riviéres, Québec with the first cohort of athletes set to be welcomed next fall. This high-performance centre will be the first of its kind in Canada with 12 athletes already training under this new model since September 2021.
Baseball Québec has prioritized the development of women's baseball for several years and made it one of the central parts of its strategic planning. In 2020, the Federation commissioned a comprehensive report on player development from the Better Sport team, which is made up of experts André Lachance (Baseball Canada) and François Rodrigue (University of Ottawa). For nearly a year, the two experts compared the development principles put forward by the best sports programs around the world. Before formulating their recommendations to improve the high performance of Baseball Québec, 52 experts from seven countries were interviewed. This new initiative was created based on these recommendations.
Female athletes in the ABC program will be able to train year-round at Baseball 360 in Trois-Rivières. Under the supervision of Baseball Québec, they will be led by a team of qualified instructors, including Patricia Landry, a former national team athlete and coach, who is the coordinator and head coach of the program as well as Rémy Doucet who will assist as coordinator and coach of the program. They will also be able to count on Alexandre Janelle-Gagnon as pitching coach, Mathieu Tremblay as physical therapist and Steeve Ager as strategic advisor for the development of programs and partnerships.
The training center is ideal location for athlete training and development with its 15,000 sq. ft. area including batting cages, pitching mounds, a training room and much more. A healthy environment will come to life through our coaches, as well as the expertise of an integrated support team such as a kinesiologist, nutritionist, sports therapist, and sports psychology department.
🔵⚪️🔴C'est officiel! L'Académie de baseball du Canada a maintenant son volet féminin. ⚾️ pic.twitter.com/7tb86vNu1U

— baseballquebec (@baseballquebec) January 25, 2022
"With the number of female players increasing year-over-year throughout Quebec, it was more than necessary to offer a high-performance program for elite athletes designated with the objective of reaching the highest levels, including Women's National Team," said Maxime Lamarche, Executive Director of Baseball Quebec.
"After reading the Better Sport report, I saw what I had dreamed of so much as an athlete. The recommendations of the Better Sport report and the motivation of Baseball Québec have now given birth to the very first high-performance academy specifically designed for women. A first of its kind in Canada, this is a dream come true!" said Vanessa Riopel, Women's Development and Leadership Coordinator for Baseball Quebec and a former member of the Women's National Team.
Bentein "Crushing" it in Chestermere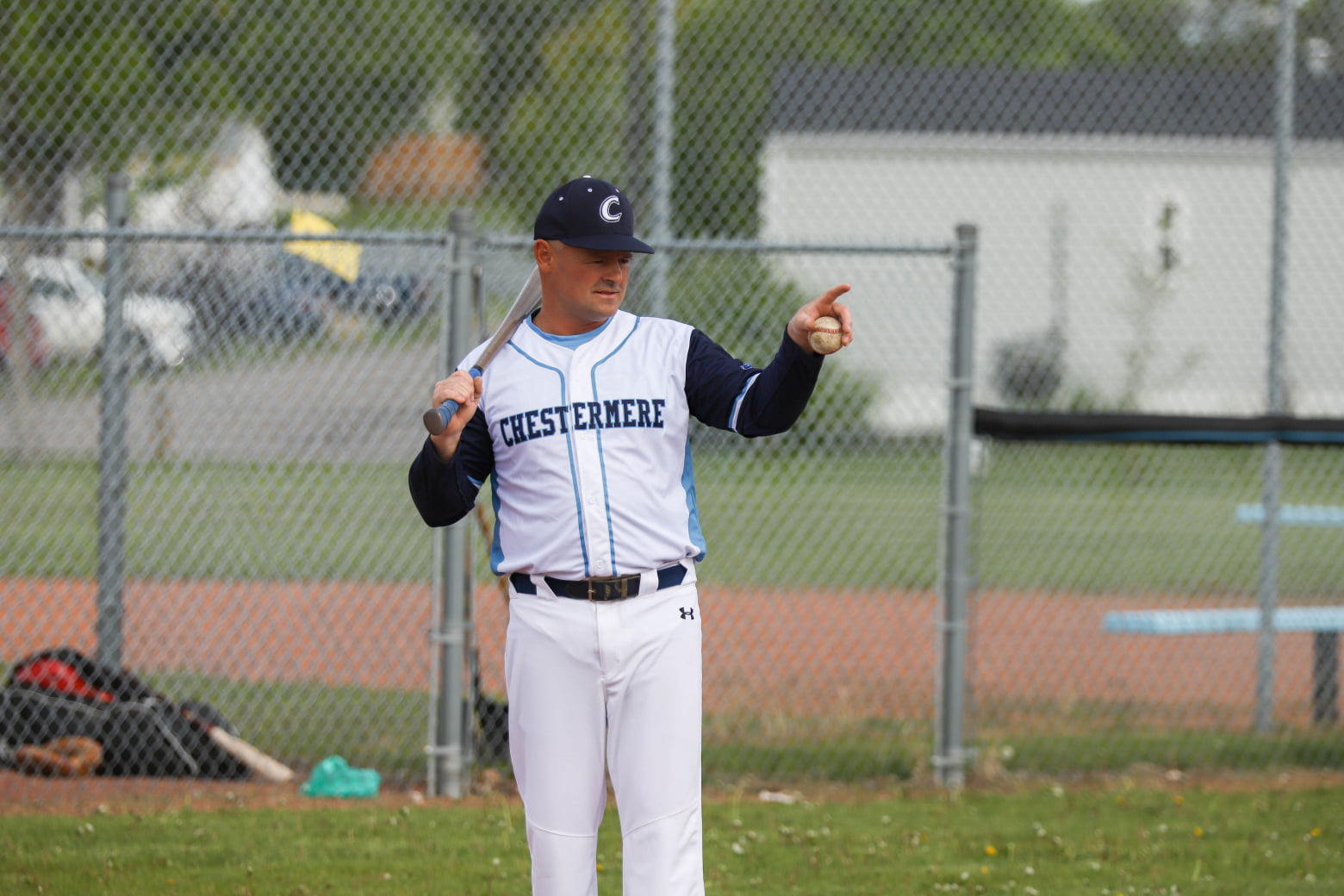 Alberta Amateur Baseball Council is recognizing those individuals who have contributed significantly to Alberta baseball, at the youth level. This week's nominee, regarding "Passion for Baseball", is Corey Bentein of the Chestermere Crushers Little League/Baseball Alberta program.
Corey has coached Crushers teams and worked/helped organize the Chestermere winter camps for many years. As well, he has assisted many other Chestermere Crushers' mentors regarding their coaching duties and responsibilities.
Corey feels his passion for baseball, initially, comes from his dad. His Dad played in the Detroit Tigers organization, and was great teacher/mentor to Corey, and the rest of the kids from Corey's hometown. Corey would also like to acknowledge Randy Mair, who also signed with the Tigers, as being a great youth baseball coach in Corey's local area as well. He credits the personal skills of both Randy, and his dad, as contributing to his love of baseball. One of Corey's inspirations as a coach came from his first All-Star coach, Larry Lecour, who he admired because of his outstanding game strategies. Two Ontario provincial team championships also helped increase his passion for the sport.
Corey treasurers the friendships he made as a youth player; he still stays in contact with many of his former teammates. Today, he feels lucky to work with a great group of people who comprise the Chestermere Minor Baseball Association. Corey states, "he fell in love with baseball at 11 or 12" and has never strayed too far from the sport.
Corey has pride in his playing days, and today, his role as a youth coach. As a player, he is fondest of being part of two local teams that went on to become provincial championship teams. As a coach, he is extremely proud of the growth regarding athletic skills by Chestermere players, including his daughter Hailey. In his second year as a coach, he led a Chestermere team that never lost a game during their Little League season. As well, he is extremely satisfied with the growth in the number of Chestermere youth baseball participants. He is also glad to see the development of a Chestermere Fall baseball program this past year. Also, he is delighted with the continued growth and enthusiasm regarding the Chestermere winter baseball camps. Joy abounds, for Corey, when one of his past Chestermere players does well beyond the Crushers' youth program; he cites Logan Grant and Steen Wallin as players that have done well, since they moved past the Chestermere association. And every Chestermere provincial win, or city championship, or even a good showing by his local team, is special for Corey.
A special event/moment occurred for Corey recently. A few years past, Calgary hosted the Canadian Nationals for players aged over 40. He was fortunate enough to play with an Ontario team which included some friends and former teammates; Corey had not played with some of them for more 25 years. Many of Corey's youth players watched the finals, and cheered on Corey's team. Unfortunately, Corey's team did not win, but Corey was selected MVP of the tournament. (However, his coaching credibility, regarding base-running, was somewhat diminished by his tournament play.) Corey was extremely pleased, and surprised, to see the large number of his players and parents, make the effort to attend a tournament that he was participating in.
In the future, Corey would like to see more action/games across the US border. As a youth, he enjoyed his trips to Michigan in order to play against similarly aged teams. He is positive towards the tiering done by Baseball Alberta, and wants it to continue. Corey would also like most youth programs to try and schedule in another 5—9 games per season. However, he does not want teams to cut down their practice time to play more games.
Alberta Amateur Baseball Council, and the Alberta baseball community, would like to thank Corey for his time, knowledge, and efforts towards Alberta youth baseball.