B.C. community stands together to save baseball season
If baseball isn't the heart of Trail, it is, at the very least, a vital organ. A raging windstorm knocked the immediate and near future of Trail's youth game into critical condition, but fears have subsided thanks to the cooperative efforts of community members and city officials.
In Trail – tucked in a scenic mountain valley in southeastern British Columbia near the Canada-U.S. border – venerable Butler Park is the home of baseball at the teen and men's levels. The facility was built in 1902 on land donated by Sydney Butler, who later became mayor of the community. Butler Park has been a gathering place ever since it opened and has hosted countless high-profile events, including the 1995 Babe Ruth World Series, which drew crowds of 6,000 fans for games that involved the home team. To put that attendance figure in perspective, Trail's population at the time wasn't much more than 7,000.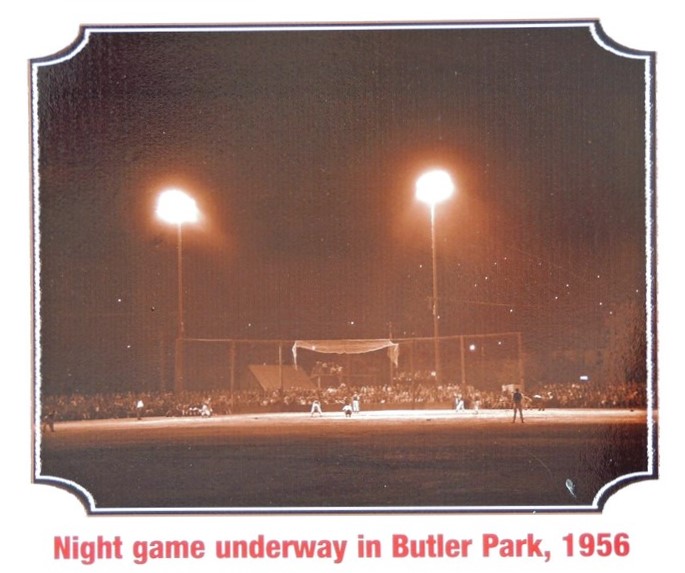 Earlier this year, for about half an hour on the morning of Jan. 13, a violent wind ripped through Trail and left one big mess in its path. The storm toppled trees all over town, including at Butler Park. Before Trail Youth Baseball president Jim Maniago had even left home to go to work that day, he was alerted to damage at Butler.
"My phone starts lighting up, people saying 'Butler's a disaster, trees are down,'" Maniago said. "I was like, 'Well, it can't be that bad,' and then I drove by and it really was. Three massive trees came down, and one of them was right by one of the light poles, which also had netting attached to it. The weight of the tree, plus the netting onto the light pole, pulled one of the poles down."
One week earlier, Trail Youth Baseball received an email from city hall, saying that an engineer had examined the light poles at the park and had found some serious issues. The eight poles – each one 70 feet high, made of concrete and rebar, hollow in the middle and uncapped at the top – were failing. They had been in place since the early 1980s and had been exposed to the elements long enough that they were wearing down from the inside out. Bottom line, they had to be removed as quickly as possible.
At that point, Maniago and Trail Youth Baseball expressed their concerns to city officials about the takedown of the light poles and how that could negatively impact the 2021 season for Trail's 13- to 18-year-old players. Not being able to practice or play games into the evening hours would present challenges so a request was made that the poles be left in place until the fall, when the season was over.
The windstorm and the damage it caused made that plea irrelevant and threw the 2021 season even more into jeopardy.
"There was the discussion that the cost of everything was going to be too much and there was discussion about shutting the park down," said Maniago, adding that a closure would have affected close to 100 players in the 13- to 18-year-old age category. "So we really had to lobby and promote our program and show how needed it was. Realistically, with last year being (lost to) COVID-19, if the park got shut down, which basically meant we wouldn't have been able to play this year, you take two years off of a program and it's pretty hard to get it rolling again. And this is aside from the fact that these kids need somewhere to play. Our 16- to 18-year-old group is a pretty strong group – there are six to eight kids looking at going to college in the next two years and they need a place to play."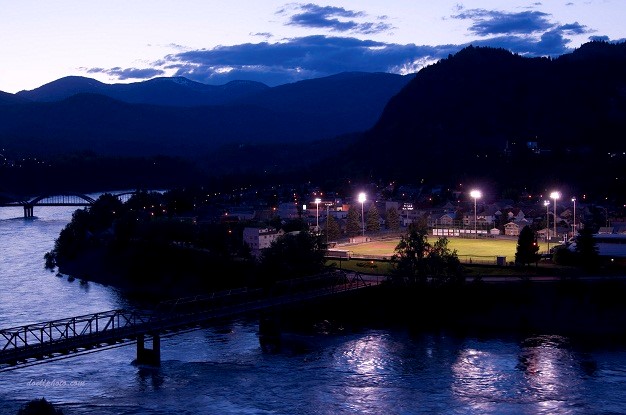 Trail, incidentally, is known for producing elite-level ball players. The most notable graduate of Trail Youth Baseball is Jason Bay, who played for the host team at the 1995 Babe Ruth World Series and later achieved MLB stardom with the Pittsburgh Pirates and Boston Red Sox. Bay, the National League Rookie of the Year with the Pirates in 2004 and a three-time all-star, also played for the San Diego Padres, New York Mets and Seattle Mariners. As well, he was a three-time Tip O'Neill Award-winner as Canada's best baseball player and was inducted into the Canadian Baseball Hall of Fame in 2019.
With the overall health of Trail Youth Baseball and the good of its current teenaged players front-of-mind, Maniago and others stayed in steady contact with city councillors and staff members in the aftermath of the storm.
"A few of us spent the better part of the next three weeks, basically selling the importance of the field," Maniago said. "To the credit of the councillors, they were really supportive. I think a lot of them in some shape or form have been involved with sports in town and recognize, for a small town to produce the athletes that we have and the successful teams that we've had, (sport) is part of the fabric of the city. I always joke that people don't live in Trail for the shopping – it's the recreation that we can offer that's the draw here, the lifestyle."
Much to the relief of Trail Youth Baseball, the decision was made to keep Butler Park open and allow the season to proceed in whatever form COVID-19 measures will allow. Without lights, on-field activities will be limited to daytime hours.
No light poles (removal began the week of Feb. 8) also means no safety netting. But whenever the park is hosting a practice or game, signs will be posted in the surrounding neighbourhood, warning people in the area to keep their eyes open for baseballs exiting the playing area. During practices, teams will use a batting tunnel as an additional safety measure.
"We've got some pretty good people on our executive who did some research on how many foul balls leave parks and what areas of the park they leave and things like that," Maniago said. "Obviously without the nets, more balls are going to leave the park but it's not quite as bad as you might think."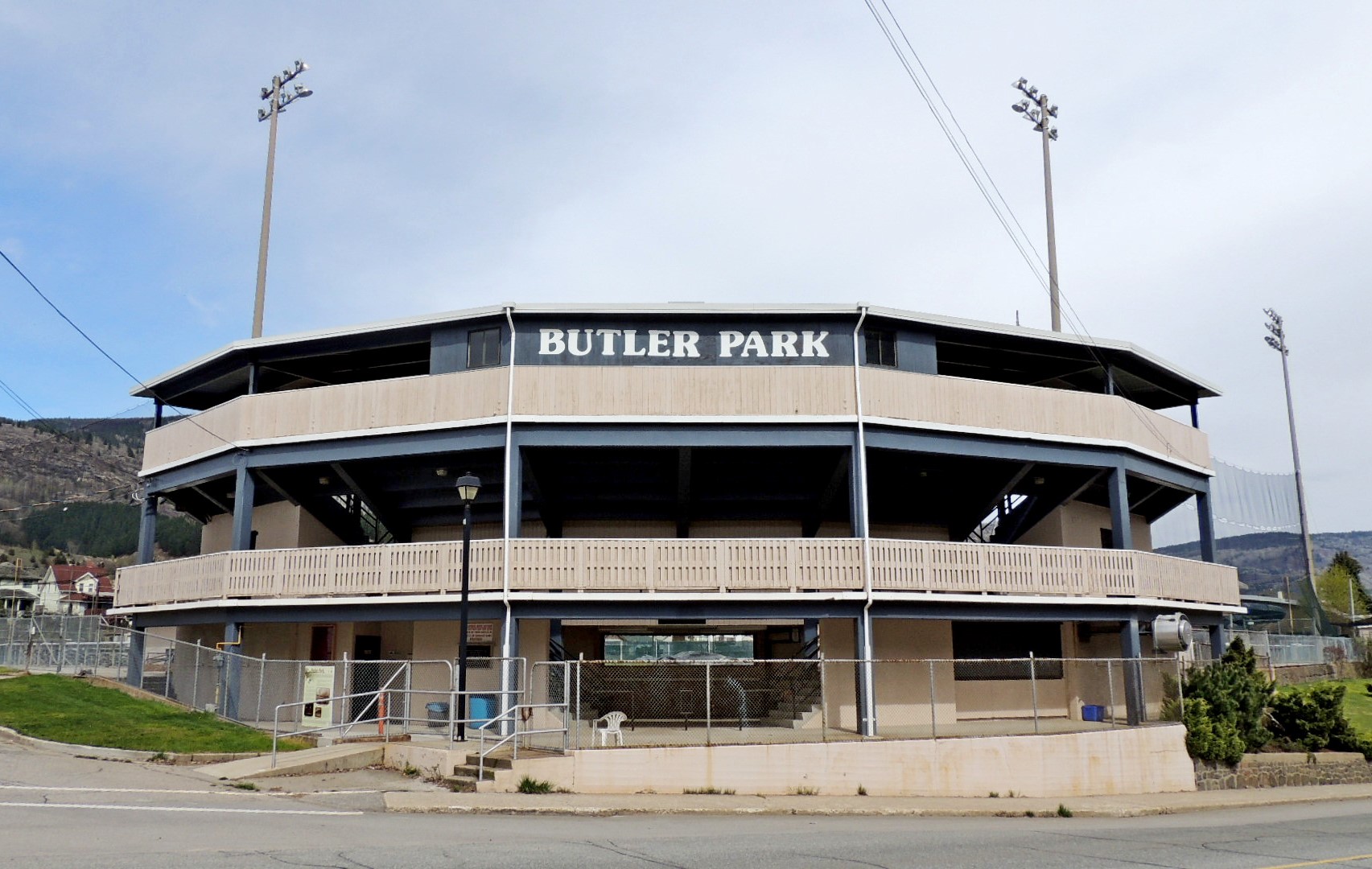 Due to issues around COVID-19 the Trail Orioles men's program will remain idle for 2021 so the team's absence from Butler Park will make for a more sustainable situation when it comes to usage of the facility.
"The compromise is to live through this year and, if all goes well, then in the fall, netting and lights should go up and we'll be good to go for next year," Maniago said.
Trail city council decided at a March 8 meeting to spend roughly $35,000 to have a class A estimate done on the cost of netting and lights.
"They can't vote to go ahead with the project until they have the final estimate but I gather that they've done their homework and as long as nothing goes crazy-sideways that, come September, they're going to start work on getting the new poles and lights and nets up."
Maniago anticipates that the cost will be shared between the city and Trail Youth Baseball. Each party, he said, will try to secure grant money to help lessen the financial burden.
"It was a pretty concerning couple of weeks," Maniago said, looking back on the series of events. "But, in the end, we're really happy with how it's gone.
"We're happy that the kids are going to get to play this year and we'll move forward from here. I think anytime you do renovations it ends up being an upgrade so this time next year I think we'll be looking at the field, going, 'Wow, this is great.'"
Metal poles and much brighter, more energy-efficient LED lights are now the standard at community baseball parks. Safety netting has also improved greatly in the past few decades.
"The netting will be better quality if you're looking through to watch a game," Maniago said. "This stuff, apparently you almost don't even see it."
The soon-to-be-improved Butler Park will eventually have Bay's name attached to it. Trail city council has already approved in principle a project that will see the venue rechristened as Jason Bay Field at Butler Park. The initiative – which will require the installation of new signage – is currently on hold due to COVID-19.
Jason Peters is a freelance writer and editor based in Prince George, British Columbia. Visit his website at www.frontpagepublications.net.
Play Ball! BC allows expanded game play with move to Step 2 restrictions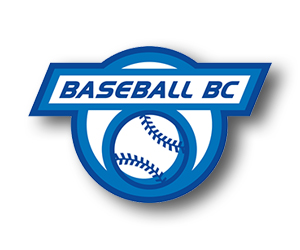 On June 14, 2021 the BC Government announced a move to Step 2 in the British Columbia Restart Plan that takes effect today, June 15, 2021. This movement further allows sport to ease restrictions and permit limited spectators and travel within the province for the purpose of sport. As such Baseball BC is advancing notice that the following activities are now permitted within the sport of Baseball;
Regular game play amongst participating teams province wide – This means leagues like the BC Premier Baseball League (BCPBL) can now resume, with teams freely travelling to play one another. Previously such teams could only hold inter-squad games against themselves.
A maximum of 50 spectators (per field). – Under Step 1 rules, no spectators were allowed at any games.
Tournament play is now allowed
Baseball BC is very pleased with the step forward by the government of B.C.; however, the situation may differ by area, therefore, we must all continue to follow the BC health authority's guidance and require all members and affiliated clubs to do the same. We also understand that each municipality has potentially different restrictions and limitations for bookings/activity, therefore, please work with your local cities/municipalities to adhere to any requirements to ensure you are providing a safe environment for all participants. We would also like to ensure that all organizations defer to their provincial level member organization on programming decisions or sanctioning, should it be required.
We would again like to share the following amateur sport programming reminders (as of June 15, 2021);
The activity must always comply with the general measures, recommendations, and any gathering restrictions issued by the BC health authorities.
Physical distancing not required on the field of play, including dugout area.
2 metres social distancing is still required outside the field of play.
Keep a participant record for contract tracing needs, including symptom screening.
Communicate to participants any hygiene measures in alignment with current information issued by the BC health authorities, including staying home if sick.
Remind all players to bring their own refreshments and do not share water bottles.
Please adjust current safety plans to align with this Return to Play Plan for Baseball and ViaSport's Restart Sport 2.0 Chart, including updating Emergency Response & Outbreak Plans.
We would also like to again remind that some participants may need additional time to fully return to traditional programming. It is required that all participants and member organizations work collaboratively to ensure all stakeholders do so safely and when they are ready. Possible examples of this are as follows;
– There will be some officials who will require time to adjust to traditional positioning mechanics, or will elect to continue with the modified mechanics based on the training they received in preparation for 2021. Return to traditional positioning is not a mandated change and some officials who do not yet feel safe about returning to working behind the catcher, may elect to continue with the modified positioning. Please take direction from the Local Sport Organization (LSO's) Umpire in Chief in this area.
Should any member organization and/or affiliated club wishing to add stricter guidelines, measures and precautions they are able to do so for the baseball activity they oversee within their specific organization.
Please direct any questions you may have on this topic to Baseball BC Executive Director David Laing at 604-586-3312.
Baseball Newfoundland and Labradoor seeks Grassroots Programming Coordinator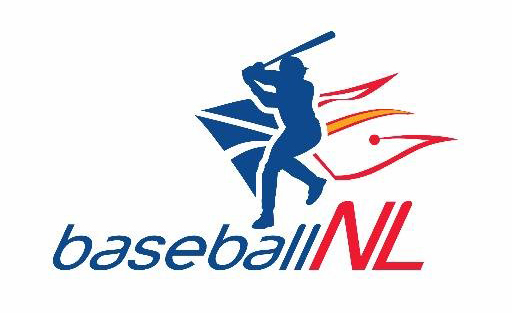 Baseball NL is hiring a Grassroots Programming Coordinator. Applications will be accepted at baseballnl@sportnl.ca until June 25th.
Baseball Newfoundland and Labrador's Grassroots Programming Coordinator (GPC) will be responsible for aspects of programming and administration that are primarily focused on the Rally Cap Program. The GPC will be responsible for conducting clinics within the province for
all associations and in new areas. The successful candidate will report directly to the Baseball NL Executive Director and/or the Baseball NL Minor Committee via the Minor Committee Chairperson.
The successful candidate will be expected to demonstrate a strong work ethic, integrity and honesty and must be attentive to detail and accurate in record keeping and possess an ability to work with a diverse constituency including players, parents, coaches, officials and volunteers.
Areas of Responsibility:
Grassroots Programming – The Grassroots Programming Coordinator will support Baseball NL with administrative duties and will assist with the coordination of Grassroots Programs. This may include the promotion, scheduling, and delivery of local clinics and events for conveners, coaches, and/or players. Programs include (but not limited to):
• Rally Cap Program
• Summer Training Camps
• Female Baseball
The GPC may be given other duties by the Executive Director such as NCCP, Provincial Championship responsibilities, and other required data entry or warehouse responsibilities.
Desired Skills and Experiences:
• Demonstrate knowledge of baseball and a passion for the game.
• Must have a desire to be in a grassroots environment.
• Must have an excellent attitude and work well in a team setting.
• Strong oral and written communications skills and demonstrated organizational skills.
• Working knowledge of baseball programs, NCCP and LTAD principles.
• Must demonstrate the ability to work well with children.
• Must have their own vehicle and valid driver's license, and a smartphone.
• Must be willing and able to work flexible hours (evenings and weekends).
• Must be willing and able to travel within the province.
• Must have a current and clear Criminal Record and Vulnerable Sector Check.
Job Duration:
The Grassroots Programming Coordinator will be hired for eight (8) weeks with a start date of Monday, July 12th, 2021 and an end date of Sunday, September 6th, 2021.
Applicant Eligibility
Eligible applicants must meet the above criteria and also be between 15 – 30 years of age. Baseball Newfoundland and Labrador is an equal opportunity employer and will fairly consider any and all eligible candidates based on the qualifications above regardless of race, gender,
ethnicity, sexual orientation or religious beliefs.
DEADLINE:
Applications will be accepted at baseballnl@sportnl.ca until June 25th.
BCPBL Welcomes Mike Addy as Executive Director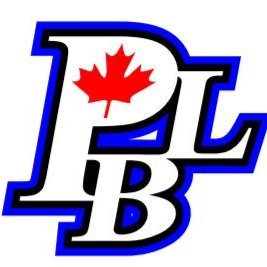 The British Columbia Premier Baseball League (PBL) would like to welcome Mike Addy as the new executive director of the PBL.   Mike will be replacing Clyde Inouye who is one of the founders of the PBL and has served as President of the League from 1995 until 2002 and Executive Director of the League from 2002.
Mike is a person who has been involved with baseball from being a player in the early 1990's to coaching with Little League, BC Minor Baseball, and the PBL.  He was on the coaching staff of the 2008 Senior Little League Canadian World Series team.   In addition, he extensive volunteer experience for major events like the 2010 Olympic Winter Games, 2015 Women's World Cup and billet coordinator/volunteer with the Langley Rivermen Junior A Hockey Club.
Mike has worked with the PBL since 2007 and has been the Webmaster and Pointstreak guru for a number of years.
When he is not working with the baseball community, Mike spends his time as the owner of an Expedia Cruises franchise and is also employed by the Surrey School District.
Mike will be working with Clyde over the summer and fall with the objective of allowing Clyde to retire from this role in December of this year.
As everyone is aware, Clyde has played a leading role in establishing the League and has been instrumental in the operation of the League for the past 26 years.
Ted Hotzak – President, PBL