Canada's Olympic hopes dashed after tough loss to Dominican Republic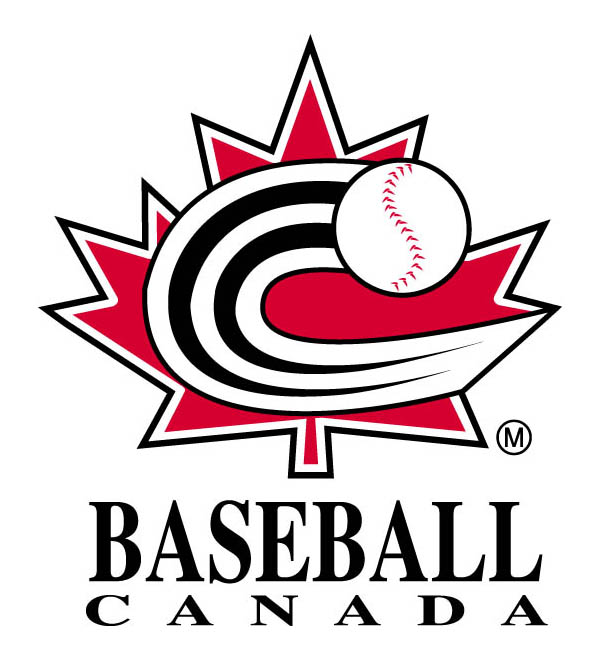 PORT ST. LUCIE, Florida – Canada's hopes of playing in the Tokyo 2020 Olympics are done after suffering a heartbreaking, 6-5 loss Saturday to the Dominican Republic on the final day of competition at the WBSC Baseball Americas Olympic Qualifier.
Canada had taken a 5-4 lead in the top of the eighth on a Daniel Pinero (Toronto, ON) RBI single, but the Dominicans replied with a pair of runs in the home half of the inning with the game-winning hit coming on a Julio Rodríguez two-out single to centre to give them a 6-5 lead.
Pinero led Canada's offence with four RBI including a two-run homer in the first that gave Canada a 3-0 lead before adding a solo blast in the sixth that drew Canada even after the Dominicans scored four unanswered runs to take a one-run lead after five innings.
The loss means that Canada will finish fourth in the Super Round standings with an 0-3 record and out of contention of continuing on a path to secure a spot in the Tokyo Olympics.  On Friday night, Canada kept things close against the USA, trailing 3-1 in the eighth, but ended up with a 10-1 loss after an unusual call, and subsequent eighth inning protest, ultimately resulted in the USA scoring seven runs in the bottom of the inning and putting the game out of reach.
"Needless to say, we're disappointed," said Canadian Manager Ernie Whitt. "I will say this, I'm very proud of all the guys, the effort they put forth.
"We left everything on the field, and that's something that Team Canada has always done. I know that's all we ask them to come and give it their best, and if we fall short, then that's the way it was meant to be."
"Our guys have nothing to hang their heads about," continued Whitt. "I'm very proud of the way they played. They conducted themselves extremely well.
"It's a great group of guys that seems like (Director of Men's National Teams) Greg Hamilton's always bringing together for us and they get along, it's almost like a fraternity. Everyone has their back and that's just the way that this organization is built."
Starting pitcher Andrew Albers (North Battleford, SK) battled through four innings on the mound where he allowed three runs on seven and three walks with two strikeouts.
Veteran arms Dustin Molleken (Regina, SK), Evan Rutckyj (Windsor, ON), Scott Mathieson (Aldergrove, BC) and John Axford (Port Dover, ON) followed with Mathieson taking the loss.
"I'm sure you know all the guys in the clubhouse but those veteran guys, they're our leaders, all of them," said Pinero after the game. "They're all leaders. And I know this might be their last time pitching on a big stage like this, and I can't thank them enough for what they've done for me and all the younger guys on this team.
"Scott Richmond, Axford, Mathieson, all those guys, and a lot more. They all take care of us. They lead this team. Without them, we wouldn't have gotten this far, that's for sure. On and off the field."
Canada begins Olympic Qualifiers with no-hitter over Columbia
WEST PALM BEACH, Florida – Larry Walker made Canadian baseball history becoming just the second Canadian-born player elected to the National Baseball Hall of Fame in January 2020.
He threw out the ceremonial first pitch Monday night before Canada's opening game at the WBSC Baseball Americas Olympic Qualifier against Colombia, sat down in the stands and watched history unfold as three Canadian pitchers combined to throw a no-hitter as part of a 7-0 win.
Veteran hurler Andrew Albers (North Battleford, SK) was brilliant on the mound working seven innings with  seven strikeouts and retiring 20 batters in a row after a one-out hit-by-pitch in the top of the first inning.
"I can't say enough about (Albers)," said Canada manager Ernie Whitt. "He commanded the strike zone, changed speeds and had their hitters off balance and when they did put the ball in play we defended very well."
Relievers Brendan McGuigan and Ben Onyshko (Winnipeg, MB) both tossed scoreless innings in the eighth and ninth to preserve the no-hitter and win for Canada.
The no-hitter is the first thrown in Baseball Canada national team history since London, Onatrio's Harry Muir no-hit France, 10-0, at the World Youth (U18) Championships in Cuba in 1990.
"It was a great way to start the tournament," said Albers. "It's really nice when the offence goes out and puts up six runs for you and we played great defence behind me so all in all it's a great night for us and a great start."
Canada's offence was led by Jacob Robson (Windsor, ON) who collected three hits including a bases clearing triple in the second inning to put Canada in front by five after he scored a run as part of a two-run first.
Connor Panas (Etobicoke, ON) followed with a single to centre to score Robson and chase Colombia starting pitcher Erling Moreno from the game.
In the seventh, Canada's Eric Wood (Oshawa, ON) drilled a monster solo home run to left that gave Canada a 7-0 lead.
"We've been talking about cutting (our) swings down and putting the ball in play so that things can happen (offensively)," said Whitt. "Colombia had three errors today and walks so that helped too."
The story of the game was Albers who has pitched in some big contests over the last ten years with a national team uniform on including picking up the win when Canada won a gold medal at the 2011 Pan Am Games.
At 35-years-old, he's counted on as a leader in Canada's clubhouse.
"It's nice coming here, getting into this environment where everything that goes on during a game, good or bad, it doesn't matter as long as you win," he said.
Canada will travel to St. Lucie tomorrow to face Cuba (0-1) at Clover Park with the first pitch set for 7PM ET.
The game can be seen on the CBC Sports streaming platform in Canada and ESPN + in the United States.
Links:
WBSC Baseball Americas Olympic Qualifier website
CANADA Roster
CANADA Bios
Follow Team Canada on Social:
Baseball Canada announces WBSC Baseball Americas Qualifier roster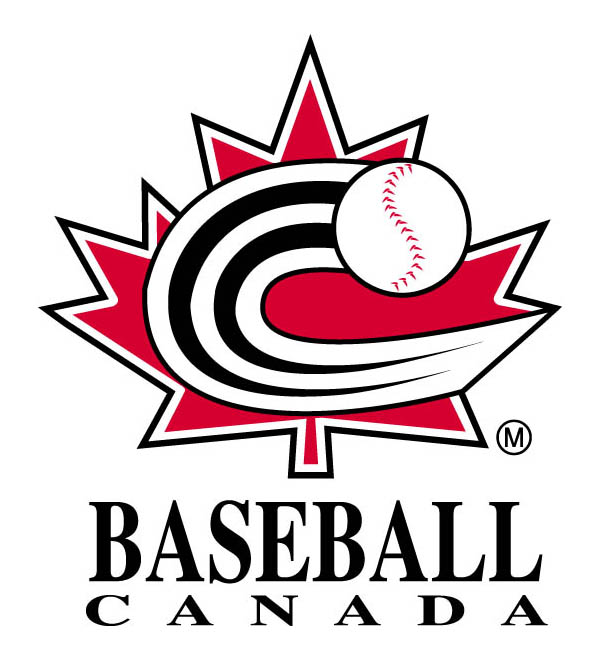 OTTAWA – Baseball Canada is pleased to announce the names of 25 athletes selected to represent Canada at the World Baseball Softball Confederation (WBSC) Baseball Americas Qualifier in Palm Beach and St. Lucie, Florida from May 31st to June 5th.
The winner of the eight-team tournament will earn a spot in the Tokyo 2020 Olympic baseball competition while the second and third place finishers will head to Mexico for the WBSC Baseball Final Qualifier (dates are to-be-confirmed) where the sixth and final nation to compete at the Olympics will be determined.
Ernie Whitt will be managing Canada for the 19th time in his career at the Americas qualifier with veteran coaches Denis Boucher, Tim Leiper, Paul Quantrill and Baseball Canada's Director of National Teams Greg Hamilton on the coaching staff.
Whitt, who's guided Canada to four Pan Am Games medals (two gold, one silver and one bronze), at all four World Baseball Classic events and the 2004 Athens Olympics, has an all-time coaching record of 71-36 with Team Canada in international competition.
He will oversee a roster at the Americas qualifier that includes former major leaguers Andrew Albers, John Axford, Chris Leroux, Scott Mathieson, Dustin Molleken and Scott Richmond with 12 players named to the roster (Michael Crouse, Wes Darvill, Tyson Gillies, Ryan Kellogg, Leroux, Jonathan Malo, Will McAffer, Molleken, Connor Panas, Richmond, Evan Rutckyj and Eric Wood) part of Canada's silver medal winning squad at the 2019 Pan Am Games in Lima, Peru.
Also named to the roster is veteran catcher Kellin Deglan along with infielder Jesse Hodges who were both part of Canada's Pan Am gold medal winning squad in 2015, while Daniel Pinero and Jacob Robson also bring international experience at the junior and senior levels.
"We have a lot of experience on this roster, players that are familiar with international baseball and know what tournament baseball is all about," said Ernie Whitt. "Our team realizes what's at stake at this event so we're highly motivated to compete for ourselves, our teammates and most of all, for Canada."
The national team last competed internationally in 2019 at the WBSC Premier12 in Korea earning a win over Cuba before falling to host Korea and Australia in opening round play.
"It's been a long time since our players have played with a Canadian uniform on so we're really looking forward to getting back on the field as a group and the intense competition that international baseball provides."
All international baseball events were either cancelled or postponed in 2020 due to the Covid-19 pandemic.
Players named to the roster who've competed internationally as part of Baseball Canada's Junior National Team program in the past include Ben Onyshko, JD Osborne, Josue Peley and Travis Seabrooke while pitchers Trevor Brigden and Brendan McGuigan will be representing Canada for the first time in international play.
Canada will compete in Group B and face Colombia on May 31st before taking on Cuba on June 1st and Venezuela on June 2nd.
Group A consists of host USA along with the Dominican Republic, Nicaragua and Puerto Rico with the top two countries in each group advancing to the Super Round.
Teams will play two Super Round games with head-to-head contests from the opening round counting towards the Super Round standings.
The team with the best Super Round record will be declared the winner and become the fifth National Team to advance to the baseball tournament of the Tokyo 2020 Olympic Games, joining already qualified nations host Japan, South Korea, Mexico and Israel.
Canada will hold a brief training camp beginning May 25th where they will play the first of two contests with Team USA at Ballpark of the Palm Beaches before traveling to Holman Stadium in Vero Beach for the second match-up on May 26th.
Canada will then face the Ft. Lauderdale Stars on May 27th before holding team practices on the days leading up to the opening game against Colombia on May 31st.
Pitchers 
Andrew Albers – North Battleford, SK
John Axford – Port Dover, ON
Trevor Brigden – North York, ON
Ryan Kellogg – Whitby, ON
Chris Leroux – Mississauga, ON
Scott Mathieson – Aldergrove, BC
Will McAffer – North Vancouver, BC
Brendan McGuigan – Austin, TX
Dustin Molleken – Regina, SK
Ben Onyshko – Winnipeg, MB
Scott Richmond – Vancouver, BC
Evan Rutckyj – Windsor, ON
Travis Seabrooke – Peterborough, ON
Catchers 
Kellin Deglan – Langley, BC
JD Osborne – Whitby, ON
Infielders 
Wes Darvill – Richmond, BC
Jesse Hodges – Victoria, BC
Jonathan Malo – Joliette, QC
Josue Peley – Montréal, QC
Daniel Pinero – Toronto, ON
Eric Wood – Oshawa, ON
Outfielders 
Michael Crouse – Port Moody, BC
Tyson Gillies – Vancouver, BC
Connor Panas – Etobicoke, ON
Jacob Robson – Windsor, ON
Jim Baba set to retire as Baseball Canada's Executive Director
OTTAWA – After 21 years as Baseball Canada's Executive Director, Jim Baba will be retiring from the post he's held for over two decades later this year.
The Moose Jaw, Saskatchewan native has been involved with Baseball Canada dating back to 1990 when he was a guest coach with the men's national team which evolved into stints as head coach of the program from 1993-1998 and again in 2003 and 2005.
In 2000, Baba left his native Saskatchewan and his post as Executive Director with Baseball Saskatchewan for the nation's capital and the role of Manager, Baseball Operations with Baseball Canada. Shortly thereafter, he transitioned to the role of Executive Director where he has overseen the federation's Ottawa office operations for the last 21 years.
"When you think of Baseball Canada a select few names come to mind and Jim Baba is definitely one of them," said Baseball Canada President Jason Dickson. "The impact he has had on baseball in Canada from his role as Executive Director has been immeasurable across all areas of our sport."
During Baba's tenure, Baseball Canada has achieved unparalleled success at the National Teams level in qualifying for a pair of Olympic Games (2004, 2008), the implementation of the Women's National Team program in 2004 that sits today as the No. 2 ranked program in the world, winning back-to-back Pan Am Games gold medals (2011, 2015) for the men's national team program and witnessing the growth of a Junior National Team program that is renowned as one of the best of its kind in the world.
On the grassroots side, Baseball Canada has introduced successful programs Rally Cap and Winterball for initiation players and coaches over Baba's watch that are now widely popular throughout the country.
Baseball Canada's National Coaching Certification Program (NCCP) has experienced tremendous growth over the last 20 years both in terms of the number of certified baseball coaches across the country and the way in which we register, track and deliver coach education.
Baba was one of the main players in Baseball Canada adopting Challenger Baseball for athletes with physical and cognitive disabilities in 2012 and seeing the program's growth to today where a partnership between Baseball Canada, Little League Canada and Jays Care Foundation delivers programming to hundreds of Canadians each year.
Not only has Baba's impact on baseball been felt across Canada but his reach extends globally through his work with the World Baseball Softball Confederation (WBSC). A key figure with the international federation's Technical Commissioners Team, Baba has instructed at "TC" clinics throughout the world and has been Technical Director at numerous Baseball World Cups, the 2015 Pan Am Games in Toronto, both Premier12 events and is scheduled to serve as Technical Director for the upcoming Tokyo Olympics.
"It's incredible to look at everything that Jim has played a role in during his time as Executive Director," added Dickson. "The organization is in a tremendous place right now and we have him to thank for that.
"The respect that Jim Baba has in the Canadian baseball community and throughout the world is fully deserved and a testament to Jim as a person and how he's conducted himself throughout his career with class and dignity."
Baba is also a cherished member of both the Saskatchewan Baseball Hall of Fame and the Moose Jaw Sports Hall of Fame.
A search for his replacement will commence in the near future with Baba transitioning into retirement by the end of the calendar year.