Western Canadian Baseball League's 2021 season to proceed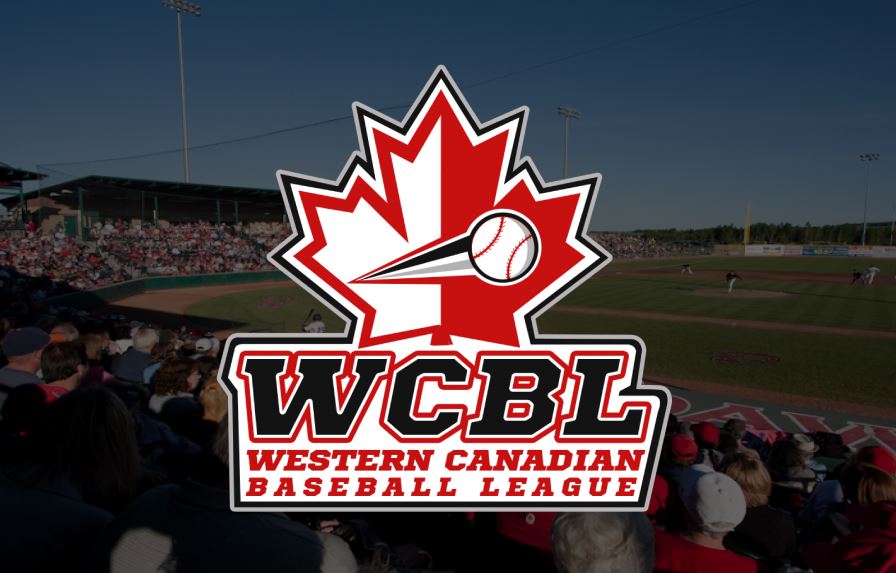 League announces five to seven teams will proceed in 2021 using Canadian players only, six teams will not play
Lethbridge, AB – For the first time in Western Canadian Baseball League history, all players will be from Canada!
"The long-standing league, with a history dating back over 80 years, is excited to put this unique product on the field this summer for Canadian players," League President Kevin Kvame commented on this major development.
After ongoing discussions and a meeting earlier this week, governors agreed this move would be a real opportunity to showcase how much the game has grown and developed in training top-notch baseball players and students in Canada. The league has also announced that non-Canadian players that had been recruited have been informed that it is unlikely that we will be able to resolve border issues in time for the 2021 season and have allowed those players to seek playing opportunities elsewhere.
"While we're extremely disappointed that we won't be seeing US and other foreign players as we would in a normal season, we are confident that the quality of Canadian athletes who play this great game at an extremely-high, competitive level will perform for their respective teams," Kvame added. "In addition, we felt it vital to let our significant number of foreign players know that the window and opportunity to get them to our 2021 clubs is becoming too tight and we want them to have the opportunity to adjust their plans given the current health restrictions in Canada."
The league has also announced that the 2021 season will not feature all eleven of its member franchises. The Okotoks Dawgs (2 teams), Lethbridge Bulls, Sylvan Lake Gulls and Edmonton Prospects have committed teams consisting of Canadian talent. The Fort McMurray Giants and Medicine Hat Mavericks continue to discuss the options available to them and will decide in the coming weeks. And unfortunately, due to the COVID-19 restrictions, border issues and the uncertainty of any changes, the Swift Current 57's, Regina Red Sox, Weyburn Beavers, Moose Jaw Miller Express and Brooks Bombers have regrettably made the difficult and heartbreaking decision to wait until 2022 to return to the field.
"Just like 2020, the WCBL is aware of the logistical differences between communities in the league and those logistics may result in some franchises having to make the difficult decision to accept an emergency leave of absence," Kvame said. "However, we also feel it is important to provide a platform for our strong Canadian talent that needs to continue to develop this summer and, as such, we have assembled key franchises who can pull off this endeavour."
Kvame also noted that the decisions have been made in the best interests of players, coaches, staff, officials and fans. He adds the teams are eager to bring baseball back to each community as quickly and safely as possible, with government and health authority consent, as baseball is a part of the fabric of our communities and it's vital to provide a safe outlet for our world-class athletes.
"The franchises and teams that have committed to this unique 2021 season realize the challenges ahead," Kvame said. "Fan capacities are uncertain and will likely be very limited to start. However, we're also optimistic that our message about baseball being a naturally socially-distanced game in an outdoor setting will take root and make for positive communities for those choosing to participate this summer."
As for those teams that couldn't take part, he's optimistic they will continue to be stewards of the sport in their respective communities and will try to remain as involved as possible.
"I can tell you that no rock was left unturned by those teams that opted out," Kvame added. "They have met, brainstormed, considered roster changes, and looked for funding that could have made it possible. But instead they will become, for one unforeseen season, fans and followers of the baseball teams who will take the field."
The WCBL expects to release an updated schedule, details on the 2021 season, ticketing plans based on health authorities and additional information near the end of April.
Strong returning core taking shape for NightOwls for 2024
Easter, Fleury, Buchan and Waters excited to be back in Nanaimo
Building a team is also about building a culture, with character people who have leadership skills — and that culture is important.
The Nanaimo NightOwls are pleased to announce the return of four key players from the 2023 team, the second season of WCL baseball at historic Serauxmen Stadium, and it's a group of four that especially has veteran pitching coach Gorm Heimueller smiling.
.
Two quality arms, a big bat and a second-team All-WCL catcher will be back in the navy and yellow — Michael Easter behind the dish, part of the catching crew that will receive pitches again from Nathan Buchan and Jake Fleury, along with a strong hitter in Wylie Waters. They join local infielder Aaron Marsh, last year's co-player-of-the-year, as the first group confirmed for 2024.
Nathan Buchan, LHP, University of Redlands, from Mercer Island, WA
Jake Fleury, RHP, Skagit Valley College, from Burlington, WA
Wylie Waters, IF, South Mountain CC, from West Vancouver, BC
Michael Easter, C, Azuza Pacific, from Arcadia, CA
The WCL schedule was announced earlier this month — the regular season home opener for Head Coach Greg Frady and the NightOwls is Tuesday, June 4 against the Cowlitz Black Bears.
.
Easter, who has moved from East LA CC to D-1 Azuza Pacific, was part of a strong catching core in 2023, walking more times than he struck out (26BB, 18K) and hitting .315 (16th in the WCL in average) with 21 runs driven in. His nine doubles tied for third on the team.
.
Buchan, the opening day starter in 2023, is a warrior and a throwback, often going deep in games and going 3-3 with a 4.09 ERA over nine starts — a pitcher's pitcher who struck out 32 batters in 37.1 innings.
.
Potent hitter Waters, who played some infield, some outfield and DH in 2023 for Coach Greg Frady, is at South Mountain CC in Arizona, and had a strong summer in the WCL in which he hit .317 (14th in the WCL) with two home runs, 21 RBIs and 10 doubles, second on the NightOwls, in 42 games. He struck out just 22 times, matching his total of 22 combined base on balls (17) and hit by pitch (5).
Victoria HarbourCats – HarbourCats add to 2024 roster, some names familiar to fans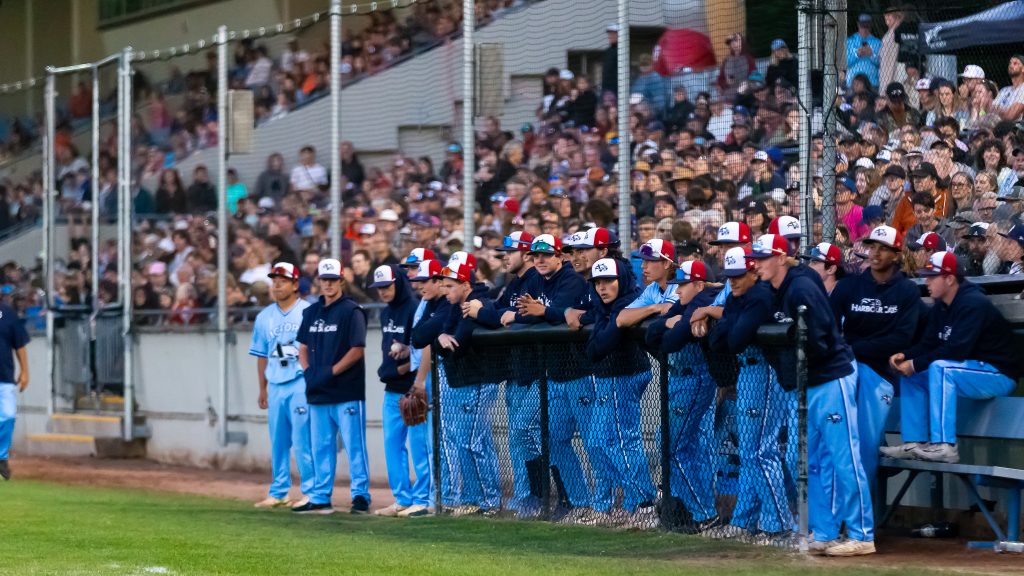 November 28, 2023
VICTORIA, B.C. — The season may feel far away, just over six months to be exact, but plans are well underway for filling Head Coach Todd Haney's 2024 Victoria HarbourCats roster.
ALERT!  2024 SINGLE GAME TICKETS GO ON-SALE, Friday, December 1, 2023 at 9:00AM
Included are returning pitchers, and local products via the Victoria Eagles program, Sam Jordan and Ryder Green, along with the next Magdic (mag-DEECH) power-hitting prospect.
Kyle Magdic, IF, Lincoln, ON, 6-3/230, Marshalltown CC
Brooks Brewster, RHP, Carthage, TX, 6-2/205, Paris JC (Texas)
Wyatt Anderson, RHP, Cochrane, AB, 6-3/205, Hill JC (Texas)
Kade Douglas, RHP, Trinidad, CO, 6-2/185, CSU Pueblo
Ryder Green, RHP, Victoria, BC, 6-0/185, Park-Gilbert (AZ)
Sam Jordan, RHP, Victoria, BC, 6-3/190, Trinidad State (CO)
Magdic is the younger brother of 2023 fan favourite Ryan Magdic, a big corner infielder with huge power potential. Anderson is a power pitcher who will benefit from working with HarbourCats pitching coach Scott Anderson (no relation) and the staff.
Brewster is yet another Texas recruit by Haney, with a fastball in the low 90s, a college freshman who had great success at the top high school level in a very competitive state.
Douglas, a lanky right-hander with swing-miss stuff, pitched in the Northwoods League and WCBL, advancing from Allen CC to CSU-Pueblo. Green, who has been around the team for many years including being a batboy many moons ago, is in the midst of his freshman NAIA season in Arizona and returns for a second season working with Anderson.
Jordan returns for a second season, this time after spending a year at Trinidad State in Colorado (previously at Thompson Rivers in Kamloops). He made six appearances including two starts for the HarbourCats in 2023, going 2-0 with a 2.76 ERA and walking only four hitters.
Now that the 2024 HarbourCats schedule has been released, HarbourCats staff are very busy behind the scenes getting ready for the upcoming year.  Season Tickets are now on sale, as are 10-Game Flex packs and SINGLE GAME TICKETS WILL BE AVAILABLE ON-LINE starting THIS Friday December 1st, 2023 at 9:00 AM.
As always, single game tickets will be available through our one and only ticketing partner Select Your Tickets at http://harbourcats.com/tickets.
SINGLE GAME TICKET PRE-SALE SPECIAL!
Fans who want to get a jump on their single game ticket purchases may do so by dropping into the HarbourCats office on Wednesday or Thursday November 29th and 30th between Noon and 7PM as the HarbourCats are holding their annual Christmas Open House at the office at 101-1814 Vancouver Street.
Other Christmas Open House specials include season ticket renewals or new purchases at 2023 pricing (a savings of $20-25 per seat) plus 20% off all in store merchandise!  Food and beverage will also be provided.
Victoria HarbourCats – HarbourCats Annual Christmas Open House Nov. 29th and 30th!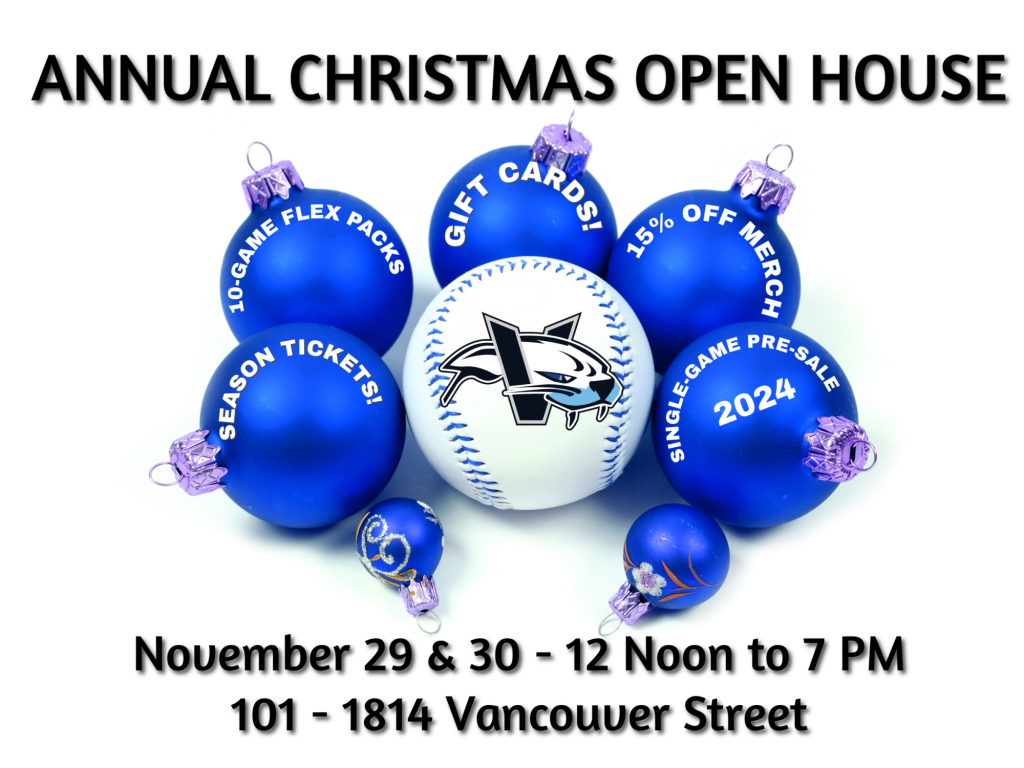 YOU ARE INVITED!
Please mark your calendars and join us, as we usher in the 2023-2024 Holiday season with our annual HarbourCats Christmas Open House, this year expanded over a two day period!
November 29th and 30th, 2023
12 Noon to 7:00 pm both days
at the HarbourCats office
101-1814 Vancouver Street (just around the corner from the park!)
We will have our usual assortment of treats and holiday beverages on hand, plus plenty of great deals on tickets and merchandise for the baseball fan on your Christmas list.  Come on in and take advantage of the following offers:
15% off ALL in store merchandise
including new 2023 North Division Champion shirts, game worn jerseys, new kids apparel and plenty more!
2024 Single Game Ticket Pre-Buy
Be the first to get your single-game tickets for 2024 before they go on sale on-line and to the general public on Friday December 1st!
2024 Voucher Exchanges 
If you have ticket vouchers, be first to exchange them for your preferred seats before single game tickets go on sale to the general public!
Early Bird Season Ticket Pricing! 
Even though our Early Bird deadline on Season Tickets has passed, come in either day to renew your 2023 seats or set up new season tickets and we will give you those at our 2023 pricing!
Get a 2024 Schedule
Pick up a copy of our 2024 Schedule, one that includes 32 home games, 4 fireworks nights and all the excitement of another West Coast League season!  Home Opener, Friday, June 7, 2024 6:35 pm against the Wenatchee AppleSox
We will look forward to seeing you on the 29th and 30th!
Stay tuned to all of our social media for updates and more details as they become available.
Web: www.harbourcats.com
Facebook: https://www.facebook.com/harbourcats
Facebook Fan Community: https://www.facebook.com/groups/harbourcats
Twitter: https://twitter.com/harbourcats
Instagram: https://www.instagram.com/harbourcats