WCL Announces Driveline Partnership – Kamloops NorthPaws
Wednesday, the West Coast League announced that Driveline Baseball is now an Official Development Partner, with a wide range of elements that will provide unprecedented opportunities for WCL teams and Driveline athletes.
"I've been admiring Driveline for years," said Commissioner Rob Neyer, "and I'm thrilled that now we'll be working so closely with them. Our league mission includes a commitment to both player development and cutting-edge technology, so we couldn't hope for a better partner than Driveline."
West Coast League teams will benefit from Driveline's revolutionary TRAQ technology, along with Driveline's highly regarded coach certification courses. What's more, a number of Driveline athletes will have the opportunity to actually join West Coast League teams after completing their early-summer Driveline training blocks.
"We're incredibly excited," Driveline CEO Mike Rathwell said, "to partner with and support the West Coast League, a mainstay of the Pacific Northwest's baseball scene and a jumping-off point for many of baseball's stars. The combined operational and technical expertise between the two groups points to a bright future for WCL players with access to a wider array of development options, and for WCL teams that will have new, deeper access to talent."
The WCL-Driveline partnership is just beginning, and we'll have exciting updates to share in the coming months.
About the West Coast League: The West Coast League is the West's premier summer collegiate baseball league. Encompassing Oregon, Washington, British Columbia, and now Alberta, the WCL showcases pro prospects from major conferences around the nation. Every summer, the league features unparalleled fan and player experiences, with North America's best baseball weather. The 2019 MLB amateur draft began with former Corvallis Knight Adley Rutschman selected with the overall No. 1 pick by the Baltimore Orioles. Also in 2019, 317 WCL alums were active in affiliated professional baseball, including 45 in the major leagues, while overall attendance in the West Coast League increased to nearly half a million fans.
Help Us Name Our New Canine Friend
Our newest friend is dreaming of full stands at Norbrock Stadium.
The newest member of the Kamloops NorthPaws is dreaming of full stands today, on what was supposed to be our inaugural home opener.
This large brown and white canine was adopted from the BC SPCA Kamloops & District Branch to keep us company leading up to our first season at Norbrock Stadium next summer.
This quiet doggo is very playful and loves to make new friends.  This dog is very well-trained and can shake a paw, roll over, play fetch in the outfield and even walk on two legs.
Our new companion has been settling in and has already been spotted bounding through the outfield, dancing in the bleachers, and chasing geese and marmots around Mac Island. Although puzzled by the lack of fans to play with, this friendly canine is excited to explore the Kamloops region this summer.
Keep your eyes out for your chance to meet our new friend this summer, and when you do, please be gentle and don't play too… ruff.
The new pup does not yet have a name and we need your help. Send us your best, creative ideas.
NorthPaws Co-Owner to Receive Honourary TRU Degree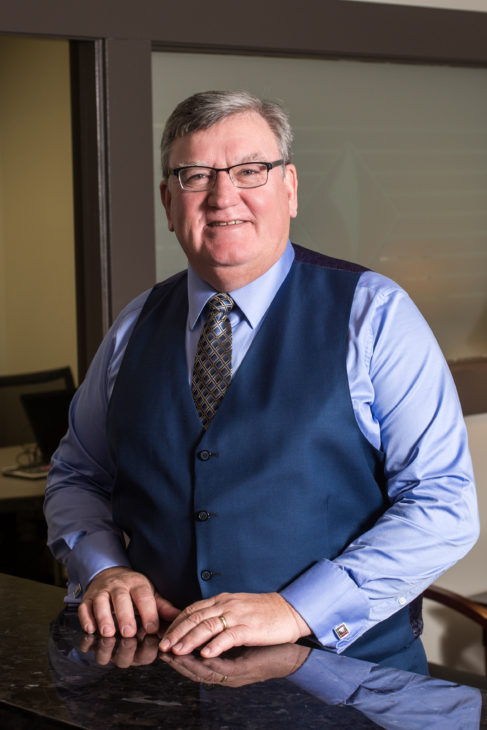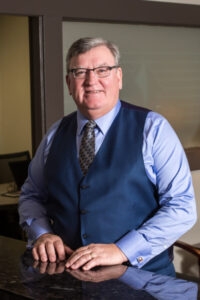 NorthPaws co-owner Norman Daley will be one of four recipients of an honourary degree from Thompson Rivers University in their spring 2021 convocation ceremonies in June.
Daley will be recognized by the university as a community-minded chartered accountant, according the a press release.
In addition to bringing the West Coast League to Kamloops, Daley has been involved in volunteerism in the community for decades. His volunteerism includes co-chair for the 2016 Women's World Hockey Championship, chairman of the Kamloops Blazers Advisory Board, volunteer chair for the 2014 Tim Hortons, local media chair for the World Junior Hockey Championship, helping the campaign to open the Sussex Insurance Centre indoor baseball facility, community sponsorship co-ordinator for the Kamloops International Baseball Tournament, and working with the Kamloops Centre for the Arts Society.
He was previously awarded the Kamloops Chamber of Commerce Businessperson of the Year, Kaizen Award from Sport BC for Innovative Leadership, Community Service Award from the Institute of Chartered Accountants of BC, and the Pioneer Spirit Award from Kamloops Mayor and City Council.
He was also the founding partner of Daley & Company LLP, Kamloops' largest independently owned and operated accounting firm, which recently merged with Grant Thornton LLP.
Journalist Andre Picard, computer scientist Maria Klawe and lawyer Marving Storrow are the other honourary degree recipients. Click here for the full press release.
Western Canadian Baseball League ramping up plans for all-Canadian season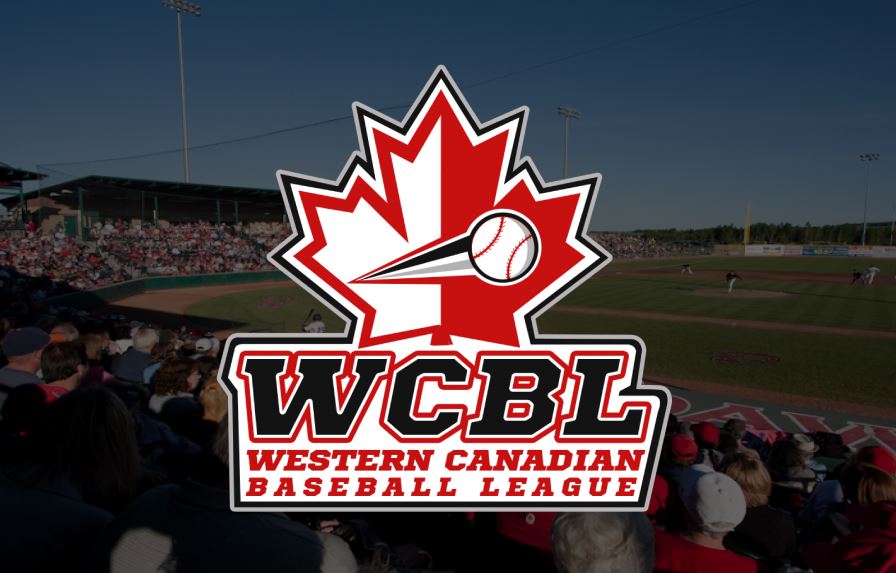 Lethbridge, AB – In light of the Alberta government's re-opening plans unveiled on Wednesday, the Western Canadian Baseball League is closing in on some key dates for its upcoming season.
After listening to the announcement, WCBL president Kevin Kvame met with governors to discuss the next steps.
"We have been in close contact with government and health officials since we announced our intentions for an all-Canadian season in March," Kvame said. "With today's announcement, we're extremely excited by the possibilities that are on the horizon for this summer."
It's expected that the season will begin on June 18 with the Okotoks Dawgs visiting the Lethbridge Bulls while the expansion Sylvan Lake Gulls host the Edmonton Prospects.
"We will begin the season with a limited number of fans in the stands, as per guidance from officials," Kvame commented. "We also anticipate increasing that capacity in late-June or early-July, depending on hospitalizations and vaccination rates."
A tentative schedule is expected to be released over the next week, with the plan for playoff semi-finals August 16-18 and the championship series to be held August 20-22.
He adds the league and its teams will continue to exercise diligence throughout the summer and adhere to all provincial guidelines as they are changed and adopted.
"We're just excited to get back on the field and provide a great summer of baseball for our talented Canadian players," Kvame concluded. "We're also excited for our fans, who we applaud for standing by us as we've been planning this season."
Stay tuned to the Western Canadian Baseball League's website http://westerncanadianbaseballleague.ca/ and social media channels (Facebook, Twitter and Instagram) for further updates on this upcoming season.