Victoria HarbourCats | Cheering on the return of sports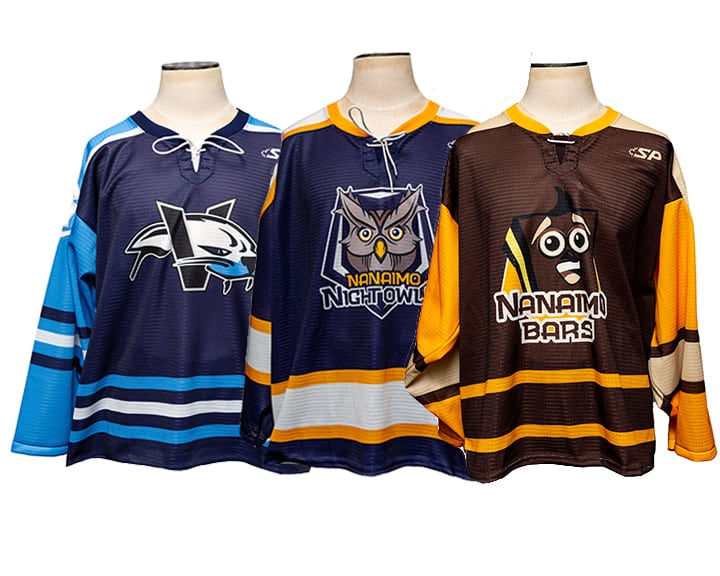 Island's WCL teams go all kooky for hockey, glad to see it back
March 31, 2021
NANAIMO and VICTORIA, B.C. — The two West Coast League teams on Vancouver Island found a special way to celebrate, together, the return of one sport we've all missed — hockey.
With the WHL now having returned to the ice, and the BCHL set to begin this week, both without fans, the Victoria HarbourCats and Nanaimo NightOwls decided to team up and welcome back teams such as the Victoria Royals and Grizzlies, Nanaimo Clippers, Port Alberni Bulldogs and Cowichan Valley Capitals.
There was only one way to do it right — with special edition HarbourCats and NightOwls/Bars hockey jerseys, teaming with SP Apparel to produce sublimated, laced, truly-one-of-a-kind hockey jerseys, specially designed by social media/design guru Chris Beveridge.
The HarbourCats stayed true to the blues of team colours, while the NightOwls brand and 'novelty name' Bars brand are unique to those looks.
"Why not, right? We're in Canada, might as well play along — and show support how we can for our hockey friends," said Jim Swanson, GM/Managing Partner of the HarbourCats and NightOwls/Bars.
"Watching hockey come back, and watching MLB stadiums welcome back fans, is a good indicator for us all that measures are working and we can see the end of this challenging time soon. With these hockey jerseys, we can help celebrate that with the Royals, Grizzlies and Clippers in particular."
The jerseys are available in limited quantities and available on the team websites, shop sections (see detailed links below).
Both the HarbourCats and NightOwls are scheduled to begin their 2021 West Coast League season on June 1, playing a Canada only schedule against league rivals and newcomers the Edmonton Riverhawks and Kamloops NorthPaws.  The detailed schedule is yet to be announced.
Details and updates on both teams will be available at their respective websites at www.harbourcats.com and www.nanamionightowls.com.
Store Links for Hockey Jersey Purchase
HarbourCats: https://victoria-harbourcats-official.myshopify.com/products/limited-edition-victoria-harbourcats-hockey-jersey
NightOwls: https://nanaimonightowls.com/product/nanaimo-nightowls-custom-hockey-jersey/
Nanaimo Bars: https://nanaimonightowls.com/product/nanaimo-bars-custom-hockey-jersey/
UBC Righties Re-Commit to NorthPaws for 2022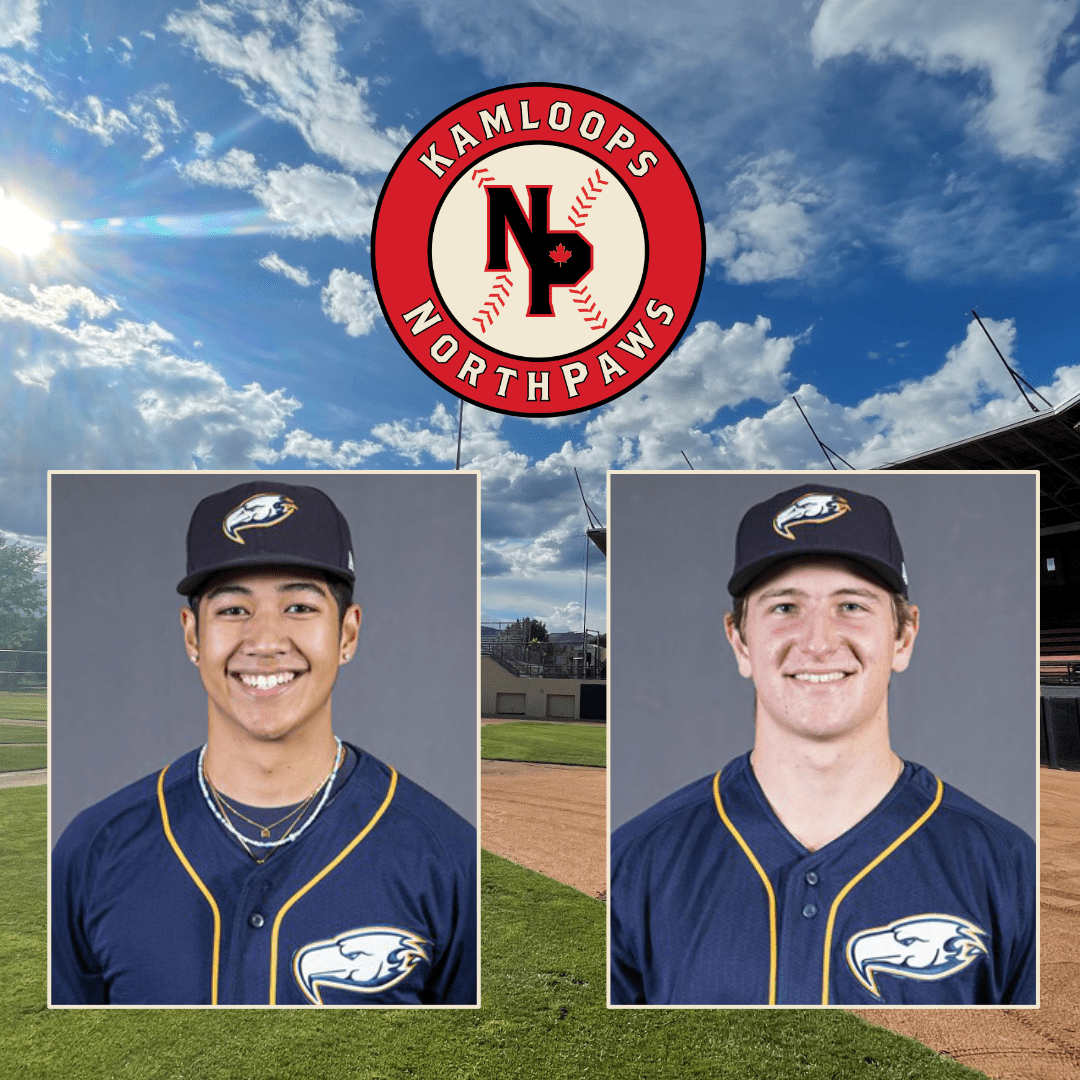 Right-handed pitchers Sean Heppner and Vic Domingo signed with the NorthPaws for the 2022 season. The pair of first-year righties from the University of British Columbia Thunderbirds had initially signed to play in Kamloops during the 2021 season and have recommitted to the expansion team. They are both products of the BC Premier Baseball League and have had their collegiate debuts delayed by a year as the Thunderbirds were unable to play in 2021. The attended the Blue Jays' 2019 Tournament T12 showcase together and were dorm mates during their first year at university, so it's only fitting they will make their West Coast League debuts together in Kamloops.

Source
Victoria HarbourCats – Investors added to group that owns HarbourCats, NightOwls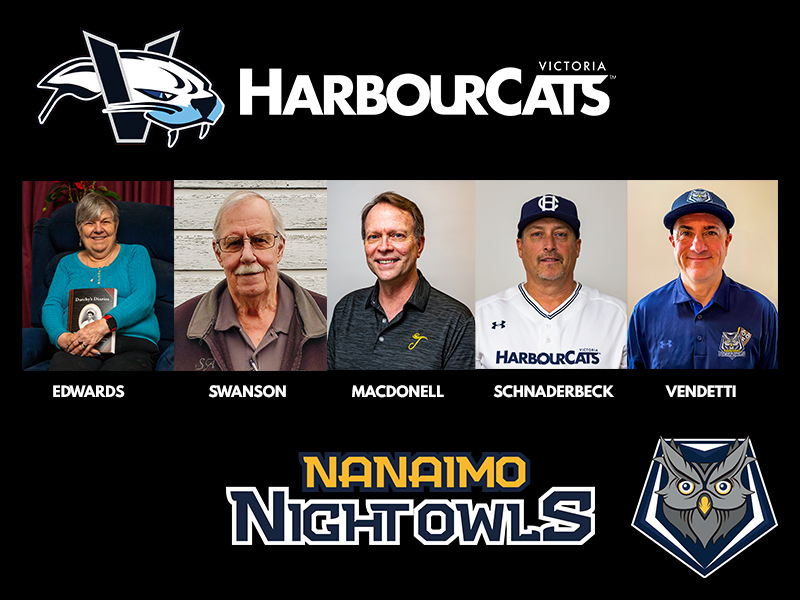 The Victoria HarbourCats and Nanaimo NightOwls have added six new people to their ownership group.
NorthPaws Single-Game Tickets Available for 2022 Season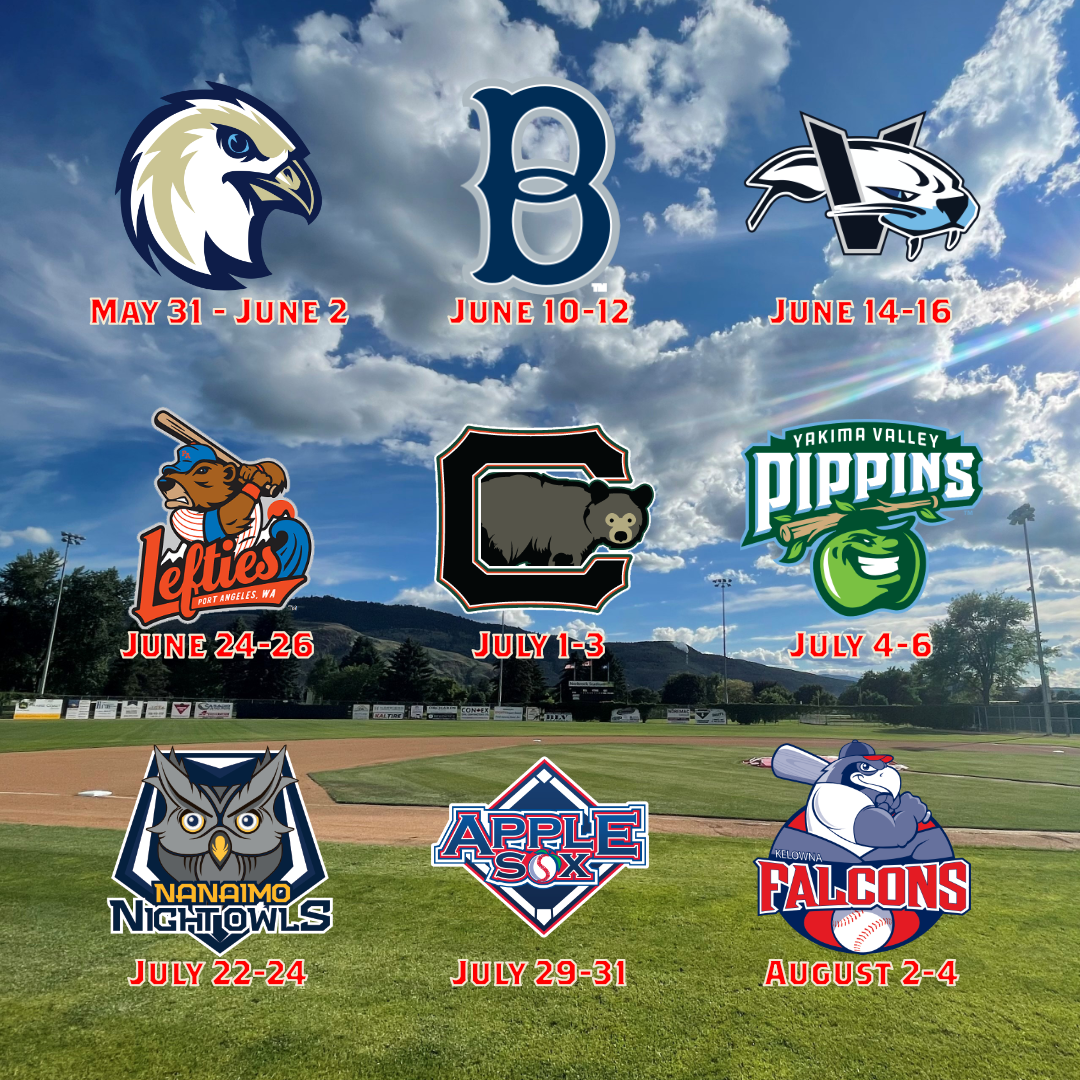 Tickets for the Kamloops NorthPaws 2022 regular season are now available. The inaugural season schedule features nine three-game series from the end of May through the beginning of August. Highlighted […]

Source