Warman athlete signs with college in Washington state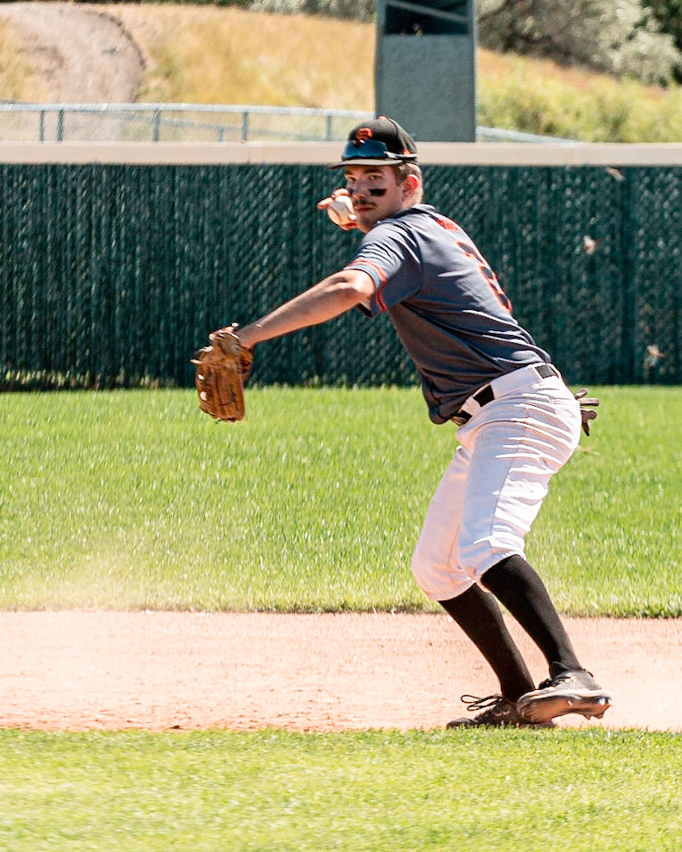 By Terry Pugh
Clark's Crossing Gazette – 
Brodie Guenther of Warman, Saskatchewan will be playing college baseball in Seattle, Washington, USA next year.
It's one more step along the road to his goal of a career in professional major-league baseball.
Guenther, a Grade 12 student at Bishop James Mahoney High School in Saskatoon, earned the Baseball Saskatchewan Minor Player of the Year award in 2018. Currently enrolled in the Going Yard Baseball Academy in Saskatoon, he signed last week with the Shoreline Community College Dolphins.
"My goal is to go pro as soon as possible," said Guenther in an interview February 8. "I chose Shoreline College for three reasons. One is the two-year undergraduate degree program at the college offers players the opportunity to be drafted after both years. Another reason is the excellent coaching staff. Dave Snell is head coach, and Dave's son is Blake Snell, the 2018 American League Cy Young Award winning pitcher. Blake comes to train at Lakeshore and having access to guys with that kind of skill and knowledge would be amazing.
"The third reason is they use wooden bats. If you can put up the numbers with a wooden bat, it means a lot more than if you're using an aluminum bat."
Guenther said the Going Yard Baseball academy training has helped him hone his skills, not only as a pitcher but also as a shortstop and hitter.
"Right now, I'm working hard on my fielding and hitting," he said. "I want to be as well-rounded a player as possible. Playing ball every day at the Gordie Howe indoor facility all winter really helps take you to the next level."
Guenther said the 40 players enrolled at the academy are divided into five groups of eight players, with each group practising different drills in separate areas to comply with COVID-19 health regulations.
The athletes attend school daily, and then hit the training facility for an intense three hours from 3:30 to 6:30 Monday through Thursday. On Friday, though, that 3:30 to 6:30 block of time is devoted to academics, with the academy supplying tutors to help the students with their studies.
"It makes a difference," said Guenther. "After taking classes and then playing ball, you're pretty worn out at the end of the day, so it's hard to be motivated to do homework. Having the tutors there on Fridays allows us to keep up with the schoolwork."
Keeping the grades up is critical, said Guenther. "When you sign with a college as a student athlete – you're a student first and an athlete second. If you don't keep up your average, you're off the team.
"School isn't that easy for me, but by working hard I can keep my grades up."
Guenther said he's benefited from one-on-one coaching at the Going Yard academy from Andrew Albers, the North Battleford pitcher who had major league stints with Minnesota, Toronto and Seattle. That's one of the reasons he's keen to meet Blake Snell.
"These guys have been where I want to go," said Guenther. "They know what it takes to make it in the big league."
Guenther is a gifted two-sport athlete. He played goaltender for the Sask Valley Vipers and Warman AA Wildcats, and was drafted by the Saskatoon Blades in 2018. Despite knowing Guenther was likely to focus on baseball, the Blades still drafted him because they recognized his talent.
"Being a goalie helps in some ways, especially playing shortstop," said Guenther. "There's a lot of side-to-side movement and quick reactions needed for both positions."
Baseball Saskatchewan hopes for earlier return to play in 2021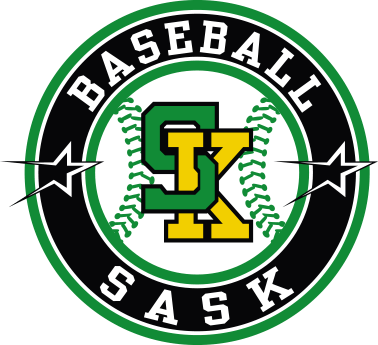 Regina, SK – After successfully playing games in 2020 under strict protocols, Baseball Saskatchewan is hoping to do the same in 2021, but is hoping for an earlier return to play date this year.
In a recent interview with Global News, Baseball Sask's executive director, Mike Ramage said he is looking for the green light to start playing ball sooner than the third week of June, which is the timeframe that the province has set for allowing sports to return in full swing.
Ramage cites the safe and successful return to play that was executed in 2020, as a main reason for their hope to begin earlier in 2021.  "We've shown that we can get the games played. We can do it in a safe manner with sanitization and social distancing as we're a non-contact sport. It's a little easier that way for us."
"We've got the roadmap from last year anyway, so we know how to do this again this year. We just hope we can kind of get it going a little sooner than we did last year."
The province has lumped all sports in to that end of June start date, but with baseball being an outdoor sport, with no contact, or very little contact, and one that has social distancing easily built in, Baseball Sask is hoping too that those factors will allow for an earlier start date.
In addition to their successful and safe play in 2020, Baseball Sask has prepared a comprehensive set of return to play guidelines for the 2021 season and has that readily available on their website for all organizations and individuals to download and follow.
Moose Jaw's Helland off to solid start at Monterey Peninsula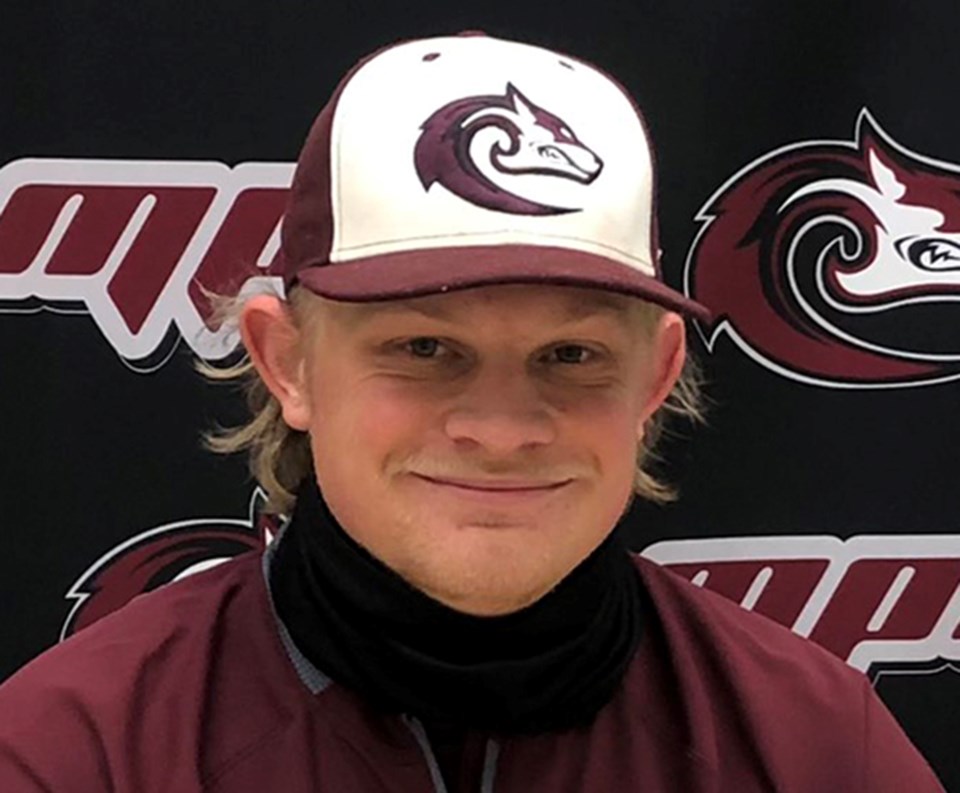 Sophomore relief pitcher yet to allow an earned run, but bad luck keeping saves from adding up
– By Randy Palmer
Moose Jaw Today
By looking at the stat line for Moose Jaw Minor Baseball product Reece Helland at Monterey Peninsula College, you'd think he was off a near-perfect start to the season.
Three appearances, no earned runs and a single hit against his ledger — the kind of numbers that normally indicate all sorts of positive things happening.
But baseball is a game where the stats don't necessarily tell the story, and Helland has seen a bit of the good and a bit of the bad through the early going of the 2021 California Community Colleges Athletic Association season.
The 21-year-old right-handed pitcher made his first appearance of the campaign on April 17 against Cabrillo College, and it was as solid as it needed to be.
Coming on in relief of starter Nic Bouillerce in the fifth inning, Helland would face six batters over two innings of work, allowing a single walk in the fifth but forcing the next batter to hit into a double play. He'd tack on a strikeout and leave with the score tied 3-3 in the seventh, after which Monterey would put up a pair of runs in the eighth and go on to a 5-3 win.
Helland picked up his first save of the season on April 24 against Hartnell College, entering the game with two outs, runners on first and third and a 3-1 lead in the bottom of the seventh and final inning. Helland would give up a single, allowing the run to score from third, but the trailing baserunner attempted to go first-to-third and was gunned down by the right fielder to end the game.
Helland's most recent appearance was on May 1 in a rematch with Cabrillo, and it ended up being the strangest of all.
Once again called in to put out a fire, Helland took the mound with runners again on first and third while holding a 4-3 lead. This time it was a passed ball that would do the damage, with the tying run scoring on the play.
Helland would come back out for the 10th, and with the CCCAA using the international tiebreaker rule, started the inning with a runner on second. A flyout to centre advanced that runner to third, and two batters later a fielder's choice would see the go-ahead run score. Helland retired the rest of the side in order, but Monterey wouldn't be able to respond and dropped a 5-4 decision.
Monterey now hold a 7-3 record overall after winning their first seven games to start the season, including a 5-3 mark in the Coast-South Conference. All three of their losses came in the series this past weekend against Cabrillo.
The Lobos have 18 games remaining in their regular season, which will be Helland's final in California as he heads out to NAIA MidAmerica Nazerene in Olathe, Kansas next season.
Pothakos' Path Covers all the Bases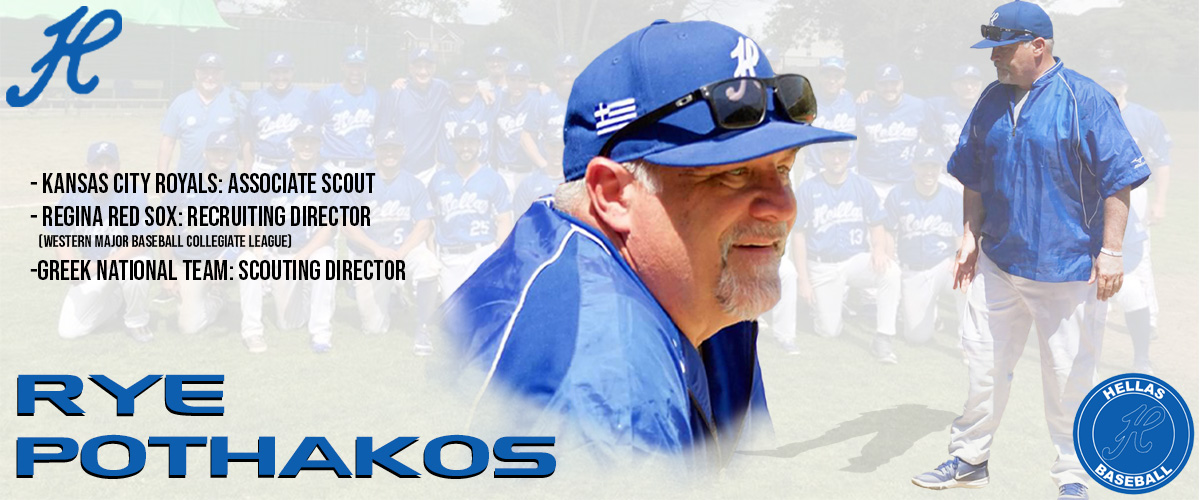 It's not all Greek to him — but it is all baseball, with a few flags mixed in.
The machinery that is the game of baseball runs because of people who largely operate out of the spotlight, popping out when needed, but doing work that is behind the curtain, and Rye Pothakos may just be the best example of that when it comes to the impact Canadians have on the game.
Pothakos, a 62-year-old who lives in Saskatoon, has had his hands in a lot of pies — amateur and college levels, the professional ranks, and the international game. A recruiter, scout, advisor, and advocate for so many, Pothakos' fingerprints are on the careers of many players and coaches — and he has no plans to stop being part of the action.
"It means the world to me, pardon the pun, and the opportunity to help players live out their dreams, it's a dream for me," said Pothakos, who was involved with the Regina Cyclones of the old Prairie League — and is now Director of Recruiting for the Regina Red Sox of the Western Canadian Baseball League.
Among many, many other things.
Pothakos broke into baseball's influential levels in 1992, when he helped the Thunder Bay Whiskey Jacks land an expansion franchise in the Northern League, considered by many as the most notable independent startup league — led by the St. Paul Saints as the flagship operation.
"I've been on the diamond since I was six, and the one thing I always say is to not have any regrets. I have no regrets — take the good with the bad, but you relish your experiences and you learn a lot of things and meet a lot of people. The friendships and the relationships probably mean the most, in the end."
Because he apparently doesn't have enough to do, Pothakos is helping the United Short Professional Baseball League, based in Utica, MI, as a scout, working with the independent loop that is now even more important for filling gaps left when Minor League Baseball contracted significantly this last year, leaving aspiring pro baseball players scrambling for opportunities.
Pothakos was born in Thunder Bay (to date himself, he reminds that it was called Fort William back then), and largely worked in sales — and that sales skillset helped him find the best opportunities for people, to develop those relationships, to foster those opportunities. He's an associate scout for Western Canada for the Kansas City Royals, and isn't unusual for Pothakos to help a player from high school through college and onto the pro ranks, all the steps — the successes, the setbacks, that are part of the game — along the way.
The international role with the Greek National Team started in 2018, and that developed from his efforts working with moving players from the college level to various pro spots, including European pro opportunities. Pothakos took a place on the Greek team coaching staff with Jim Essian — a 14-year MLB player who took Fergie Jenkins deep in his career, then managed the Chicago Cubs in 1991 — and then was named manager of the top team from Greece. Fielding a competitive team and putting a scare into the other top European teams is not just on the horizon, it's already starting to happen.
An announcement will come soon on Greece adding a U23 team, and the men's national team is intent on using its growth to foster the further development of youth teams — right now, there are three Little League teams, playing in Athens. There's an Athens training group, involving late teens and adults, that is seeing slow but steady growth.
Pothakos points to the improvement at the national team level as a key driver in helping Greek baseball interests in the most tangible way — field space. Softball fields exist, and those are used by teams like the Little League-level Alimos Lions.
"I spoke Greek as a kid, a little bit, and I'm working on that more and more now," he laughed. "We have college and indy-pro guys making up what's become a really nice club. The Greek team is close to being in that top-16 in Europe now, and that's a major improvement in the world rankings. We're scheduled to play in Lithuania this summer for the B-pool European championship, but we'll see if the pandemic allows that to happen.
"The baseball stadium from the 2004 Olympics is still up, and the game has held on and grown a bit since the Athens games. I'm in Greece for six or eight weeks at a time each year, spending time with people as we keep working on growing the game."