Victoria HarbourCats | HarbourCats commit to Head Coach Haney for the long-term
Five-Year MLB veteran signs on to coach HarbourCats through 2026 season.
June 18, 2021
VICTORIA, B.C. — It's always good when a great thing can be made to last.
The Victoria HarbourCats are pleased to announce that Todd Haney, the team's Head Coach and a five-year MLB player (Expos, Cubs, Mets), has agreed to a five-year contract extension, that will see him slated to lead the team from the 2022 season through the summer of 2026.
Better yet for the organization, it was Haney himself who sought the extension.
"We love Victoria. And we really miss Victoria, with what's gone on with the pandemic and losing two seasons," said Haney, from his home in Waco, Texas. "Kira and I consider it our second home. We love the city, the people, and the opportunity to lead the HarbourCats program."
Haney, who took over as Head Coach for the 2019 season, led the team to the third-best all-time regular season record of 39-15, and to within a game of the West Coast League title. He was an assistant coach in Victoria for the 2018 season.
"Todd has been a perfect fit for us, in how he recruits and develops players, how he works with every single person in the organization, and how he interacts with our fans and partners," said GM Jim Swanson. "We're humbled to have Todd and Kira wanting to be part of this, and we think it says a lot about Victoria and what an amazing city this is."
Haney will look to retain the coaching staff that was planned for the 2021 season, including Mark Petkovsek, Greg Swindell, Curtis Pelletier and Troy Birtwistle. Petkovsek, the Pitching Coach, played nine years in the Majors, while Swindell, the Bench Coach, spent 17 years in a MLB uniform — which gives the HarbourCats a staff with a combined 31 years of MLB playing experience. Haney, Petkovsek and Swindell were college teammates with the Texas Longhorns.
All Texas Longhorn alumni, Mark Petkovsek (left), Todd Haney (centre) and Greg Swindell (right), will bring 31 years of MLB experience to the HarbourCats coaching staff in 2022.
Pelletier, the Hitting/Catching Coach, and Birtwistle, First Base Coach, are Victoria products.
"A lot of work is going on to be ready for the 2022 season, including recruiting, and locking in the coaching staff is perhaps the most important part of those efforts," added Swanson. "This is a five-year extension for Todd, but really I have in mind he will be our coach as long as he wants to be."
HOW TO SUPPORT YOUR HARBOURCATS
It has been a tough two summers without HarbourCats baseball, but rest assured we will be back with a vengeance in 2022 and we expect our games will be the hottest ticket in town! Lock your spots in NOW with season tickets, or 10-game flex packs! Gift cards and merchandise are also available!
Season Tickets and 10-Game Flex Packs Now Available! (NOTE: Single game tickets for 2022 will go on-sale in late 2021 once our schedule is available)
If you are able, or if you know friends and colleagues who are able, please consider any of the following:
2022 Season tickets — the best way to help, one that guarantees you seats to all our games (usually 35 per year or so) plus other season ticket holder perks. Contact chris@harbourcats.com for details.
10-Game Flex Packs / Vouchers — Don't want to commit, or can't commit to season tickets? Consider 10-game flex packs – anytime vouchers that can be used in any combination…10 tickets at one game, 1 ticket at 10 games or anything in between. Season ticket voucher equivalents (35 vouchers) are also available. Flex Packs can be purchased at the office and are also available on-line at: https://victoria-harbourcats-official.myshopify.com/products/10-game-flex-pack-general-admission
Corporate Partnerships – Want to put your company name or brand in front of the 80,000 to 100,000 fans we anticipate next season? Or know someone who does? Consider joining us as a partner. From a simple program ad, to the most complex of game day sponsorship, complete with signage and tickets, we will customize any campaign to suit your needs and budget. And with our new HCATS.TV platform and our ownership group's expansion of a new team in Nanaimo in 2022, the opportunities are now Island wide! Contact john@harbourcats.com for details.
Fundraising / 50-50 – Have an organization that needs to raise funds now? A $1000 investment buys you 100 anytime 2022 game vouchers for our Premium Reserved seats that you can then turn around and sell for $20 each, earning you your investment back, plus another $1000 in return. We will then hold a 50-50 date for you in 2021 and you can bring your group to the park to sell that game, taking home 50% of the proceeds. Contact chris@harbourcats.com for details.
Merchandise – Consider a HarbourCats merchandise purchase from our store at 1814 Vancouver Street, or from our on-line store, The Cat Shop, at https://victoria-harbourcats-official.myshopify.com/ New items, including 2020 game caps and player's gear are arriving weekly and we need to clear them out!
Gift Cards
Can't decide yet on tickets or merchandise? A HarbourCats Gift Card is the next best solution! Come in to the office to set one up for any denomination, or order fixed denominations on-line HERE. Exchangeable for tickets or merchandise at the office or at the park!
OFFICE HOURS
During this time we are officially open Monday through Friday 10 am to 5 pm. We are often in and out of office however, so best to call 778-265-0327 before venturing over to make sure. Closed Saturdays and Sundays.
For up to date details on the HarbourCats and the 2022 West Coast League season, stay tuned to the HarbourCats web site at https://www.harbourcats.com and join the HarbourCats Facebook Fan Community Group page at https://www.facebook.com/groups/harbourcats
NorthPaws Name Francis Head Coach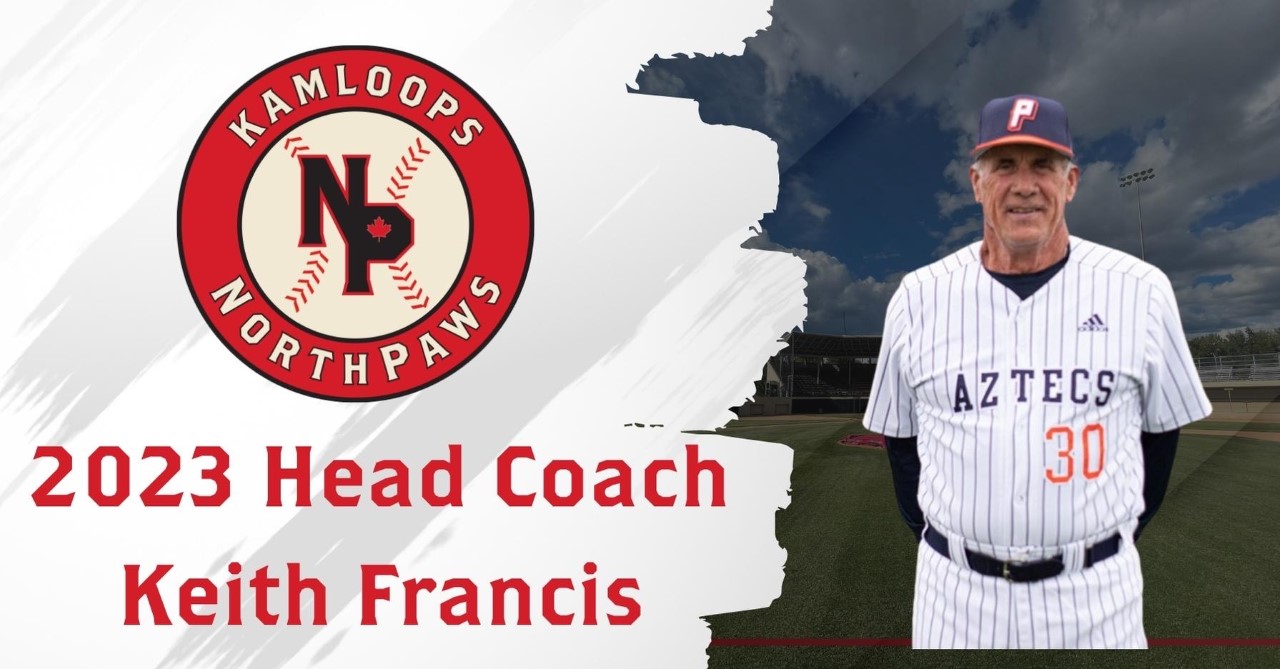 KAMLOOPS, BC—The Kamloops NorthPaws didn't have to look far when searching for their newest head coach.
Original article written by Larry Read.
Just days after learning that Brian Anderson had taken a job with NCAA Div I Northwestern University (Illinois), The NorthPaws have named Keith Francis as the third head coach in the teams history.
Francis and Anderson have been working with the Pima Community College Aztecs (National Junior College Athletics Association) in Arizona. Both were looking to come north to Kamloops for the Westcoast League season in early June. Francis had committed to being Anderson's assistant. He was Anderson's coach in high school.
"I am looking forward to the coming season," he says. "My teams are aggressive and play the right way. I never play the other team. If you play the game and play the right way, usually good things come your way. It's my intent for the NorthPaws to play that way too."
Francis is currently the assistant coach with Pima. A number of the players on Aztecs roster had been recruited by Anderson to play this summer for the NorthPaws already.
"It will make the job easier (familiarity with the players)," he says. "I will continue to implement a lot of things that we have here. I know those players' strong points and weak points. We have a couple of pitchers coming up which will be very important. "
The newest NorthPaws skipper has a solid baseball background. His resume includes coaching at Maple Woods Community College (1997-1998), third place in the 1998 Junior College World Series at Grand Junction, CO. Canyon del Oro High School (2000), Assistant Coach, CDO won the 5A State Championship. Canyon del Oro High School (2001-2004), Head Coach, CDO won the 5A State Championship in 2002. Pima Community College (2005-2006), Assistant Coach.
In addition, he was an assistant coach at the University of Arizona (2007-2010) where they made Regionals three of the four years and made it to the Super Regionals in 2008 where they lost to the University of Miami.
"We are going to approach the West Coast League aggressively," Francis adds. "We will steal a lot of bases, do a lot of hit and runs. That is West Coast baseball. That is the way we will play."
Francis is looking forward to coaching players that he normally doesn't see from the West Coast of North America.
'I can't wait to get there (to Kamloops) and see the fan base and meet them," he adds. "As a player having fans behind you makes it fun to come to the ballpark."
NorthPaws co-owner Norm Daley says, ""We're really excited to be able to move on so quickly with Keith's hire. We know that Keith has a wealth of experience and a great knowledge of players and are looking forward to another great NorthPaws season."
Francis hopes to be in Kamloops at the end of May or early June. His arrival depends on how deep his Pima team goes in the National College World Series. They are currently ranked in the top 20 and have won 14 games in a row.
In the meantime, he will be reaching out to players who have already committed to the NorthPaws this summer and will be securing at least one assistant coach.
The North Paws went 26-27 in their inaugural West Coast League season (2022) under head coach Cole Armstrong. They wound up third in the North Division. Kamloops opens up their 2023 season Tuesday June 2nd in Victoria against the Harbour Cats. Their home opener at Dearborn Ford Field at Norbrock Stadium is Tuesday June 6th when the Portland Pickles come to town.
Ticket information and the complete schedule is available on the NorthPaws website: www.northpawsbaseball.ca.
Victoria HarbourCats – Major events coming in 2023  thanks to Peninsula Co-op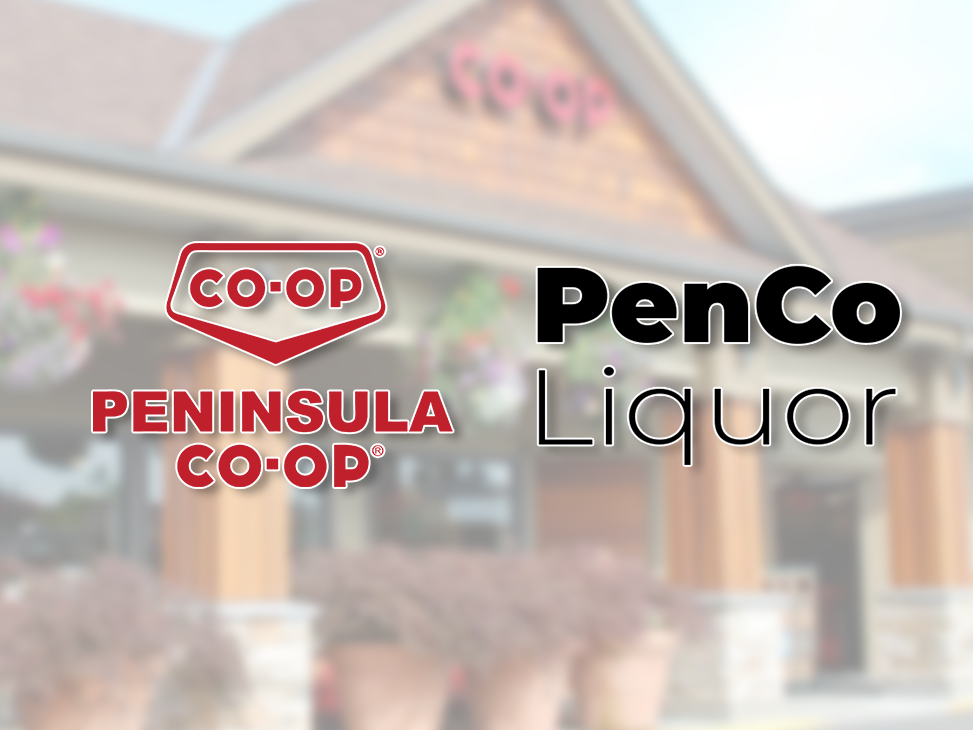 Slo-pitch returns to RAP, and kids free weekend!
For immediate release
Tuesday, March 28
VICTORIA, B.C. – Anyone who knows Peninsula Co-op knows they are all about community. Same goes for the Victoria HarbourCats – which is why a few events this summer should get everyone's attention.
First, The Wilson's Group Stadium at Royal Athletic Park will welcome back top slo-pitch teams for two great events – to a facility that was a staple for local leagues until the early 2000s. A special evening with the Greater Victoria Mixed Slo-Pitch Association (GVMSA) on Wednesday, May 31 will feature two games, starting at 6:35pm, with the teams and players treated like HarbourCats for a night, with full game production, food options, and more. Tickets for this event are just $10.00 for all seating areas and can be purchased on-line HERE, or available at the gate. Tickets are included for all HarbouCats season ticket holders.
Then, on Monday, June 5, in the half-hour leading up to the HarbourCats game vs. the Walla Walla Sweets (tickets available here), the top bashers in the GVMSA will showcase their power in a home run derby – both these events sponsored by Peninsula Co-op and PenCo Liquor.
Then, a great weekend for the kids – all kids aged 12 and under are admitted FREE for the series July 21, 22 and 23, featuring the Coquitlam Angels, and all Peninsula Co-op members can gain entry for just $10, with further Co-op member (JOIN HERE!) discounts at the merchandise tent.
Peninsula Co-op also brings back the oh-so-fun annual Special Olympics game, set for Thursday, July 13, with the Special O players showing their talents on the field before the HarbourCats take on the Port Angeles Lefties. (tickets available here)
"We have a lot of fun working with our partners to come up with great ways to involve the community, and that's definitely the case with Peninsula Co-op," said HarbourCats GM Christian Stewart. "It's great to be aligned with them on ways to engage people and bring the community together."
The Kids Free Weekend is just one of many family affordable ways that fans and families can take in a HarbourCats game this season. Also back for 2023 are "$10 Tuesdays", where all general admission and premium reserved seats are available for just ten dollars!  Our $11 Save on Food General Admission vouchers are also back, as is our ever popular Forces Fridays, where Military and first responder families can get general admission tickets for just $7.50.  Click HERE for details on all these promotions and more!
The HarbourCats celebrate their 10th Anniversary in 2023 and the season kicks off with the home opener against the Kamloops NorthPaws on Friday June 2, 2023.  Single game tickets for that game, all four fireworks nights, and the remainder of our 31 HarbourCats home games in 2023 are now on sale and can be purchased on-line through our one-and-only ticketing partner, Select Your Tickets, at harbourcats.com/tickets.  They can also be purchased at the HarbourCats office at 101-1814 Vancouver Street, or at the Select Your Tickets box office at Save-on-Foods Memorial Centre.  Fans can also call 778-265-0327 to order over the phone.
Season tickets and 10-game flex packs are also now on sale.  For details on all ticketing options, including our special $10.00 Tuesdays, Forces Fridays and Save-on-Food Vouchers, please visit harbourcats.com/ticketinfo.
HOST FAMILIES!  The HarbourCats are in need of host families for 2023!  If you are interested, you can find more details HERE, or contact Cindy Kent, our Host Family Coordinator by e-mail at hostfamily@harbourcats.com.
ATTENTION 2022 SEASON TICKET HOLDERS!  If you have not yet renewed and paid in full for your seats for the 2023 season, they have now been released and are now available for sale to the general public.  Chances are good that they are still available, so if you would like to renew, contact chris@harbourcats.com or call 778-265-0327 ASAP to have the best chance to grab the same seats as last year.
Single Game Tickets ON SALE NOW!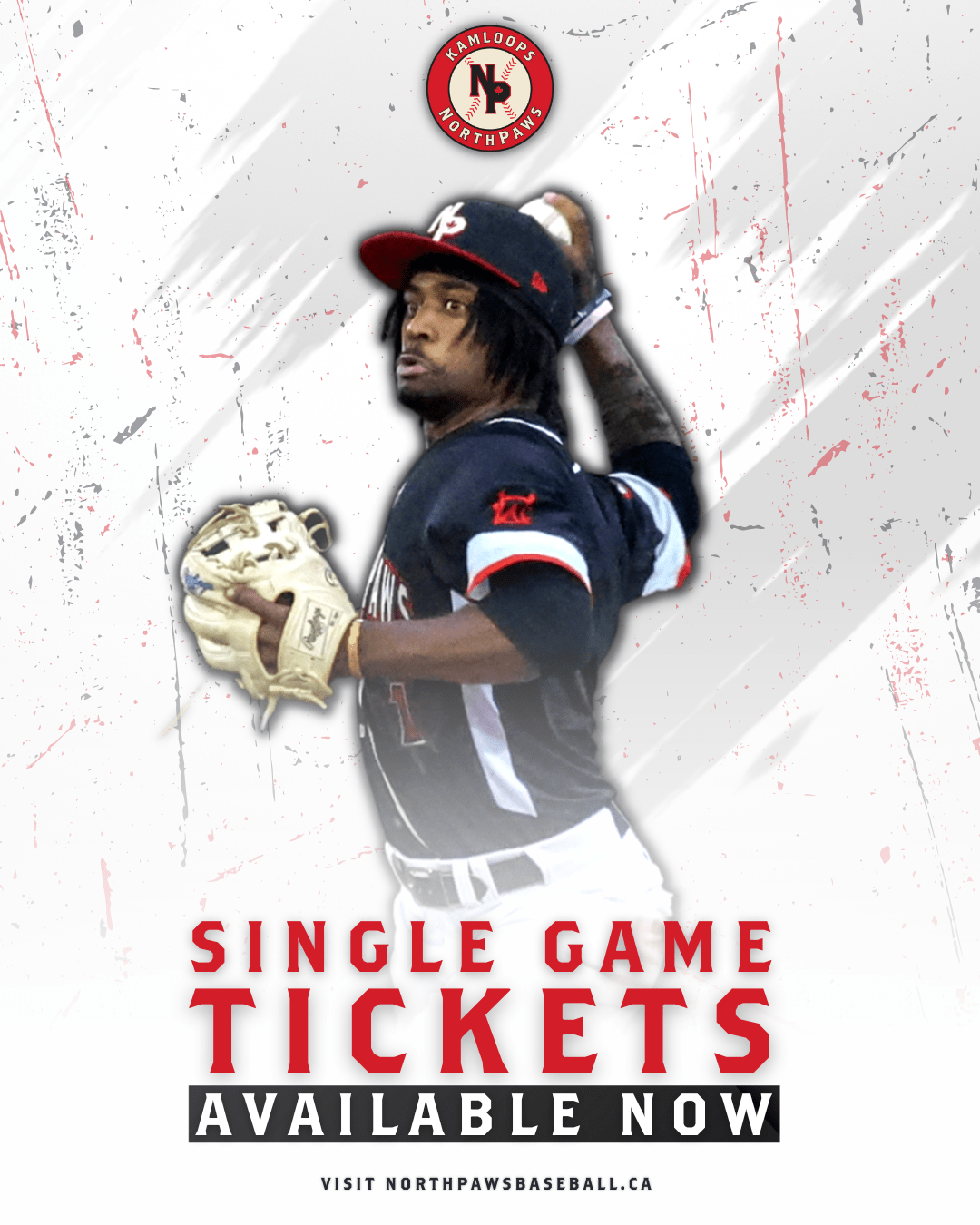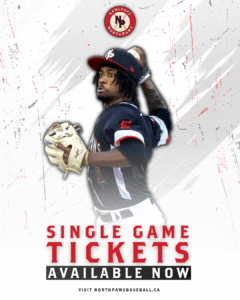 Hey 'Paws fans! Only 75 more days until home opener, and tickets for the Kamloops NorthPaws 2023 regular season are now available!
Join the crowd and help cheer your Kamloops NorthPaws as they look to make the playoffs in back-to-back seasons! The 2023 season schedule features multiple three-game series from early June through early August. The NorthPaws will host the following nine opponents at Dearborn Ford Field at Norbrock Stadium this summer:
Portland Pickles: June 6, 7, 8
Corvallis Knights: June 9, 10, 11
Port Angeles Lefties: June 16, 17, 18
Wenatchee AppleSox: June 20, 21, 22
Kelowna Falcons: July 1, 2
Edmonton Riverhawks: July 11, 12, 13
Bellingham Bells: July 21, 22, 23
Victoria HarbourCats: July 25, 26, 27
Kelowna Falcons: Aug 1
Nanaimo NightOwls: Aug 4, 5, 6
This season will also feature a variety of theme nights, each with unique contests, giveaways, and vendors; stay tuned for more info.
Tickets for all 27 home games are live online at https://tickets.northpawsbaseball.ca.
The NorthPaws are also looking for host families for the 2022 season. If anyone is interesting in hosting NorthPaws players, please contact billeting@northpawsbaseball.ca or visit https://www.northpawsbaseball.ca/host-families for more information.
The Kamloops NorthPaws is an expansion West Coast League franchise bringing the highest calibre baseball Canada's Tournament Capital has ever seen. The West Coast League, founded in 2005, has 16 teams across Oregon, Washington, British Columbia and Alberta featuring some of the top collegiate players during a 54-game summer season. Find the NorthPaws online at www.northpawsbaseball.ca, @northpawsbaseball on Instagram and Facebook, @KamloopsNorthPaws on Tiktok or @northpawsbb on Twitter.