Help Us Name Our New Canine Friend
Our newest friend is dreaming of full stands at Norbrock Stadium.
The newest member of the Kamloops NorthPaws is dreaming of full stands today, on what was supposed to be our inaugural home opener.
This large brown and white canine was adopted from the BC SPCA Kamloops & District Branch to keep us company leading up to our first season at Norbrock Stadium next summer.
This quiet doggo is very playful and loves to make new friends.  This dog is very well-trained and can shake a paw, roll over, play fetch in the outfield and even walk on two legs.
Our new companion has been settling in and has already been spotted bounding through the outfield, dancing in the bleachers, and chasing geese and marmots around Mac Island. Although puzzled by the lack of fans to play with, this friendly canine is excited to explore the Kamloops region this summer.
Keep your eyes out for your chance to meet our new friend this summer, and when you do, please be gentle and don't play too… ruff.
The new pup does not yet have a name and we need your help. Send us your best, creative ideas.
Victoria HarbourCats – HarbourCats Hang On For Nail Biter Against Cowlitz
Above Photo: Colton Moore celebrates his homerun with his teammates (Photo: Christian J Stewart) FULL BOX SCORE Victoria, BC ~ The Victoria HarbourCats used a strong eighth and ninth inning […]

Source
Statement regarding June 22 game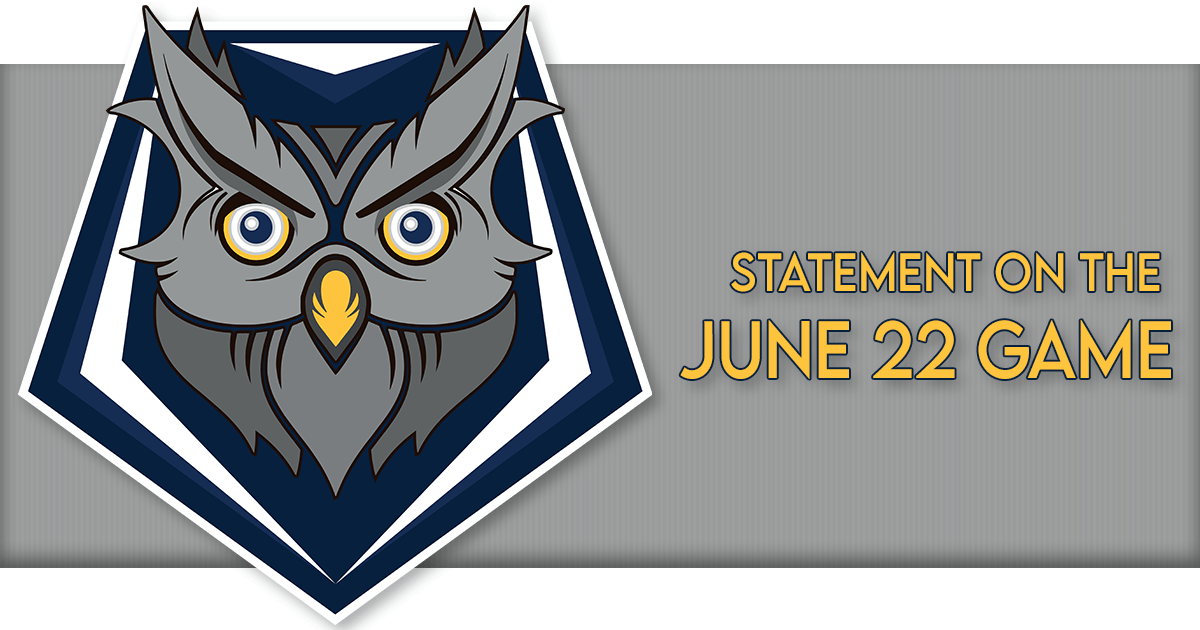 NorthPaws Beat Lefties for 4th Straight Home Series Win
The NorthPaws bats came alive early and often on Sunday afternoon on Dearborn Ford Field at Norbrock Stadium to defeat the Port Angeles Lefties 7-4 and win the weekend series. Félix Chénier-Rondeau scored three runs Sunday afternoon to help lift the NorthPaws to victory.

Source