They say every good party ends up in the kitchen.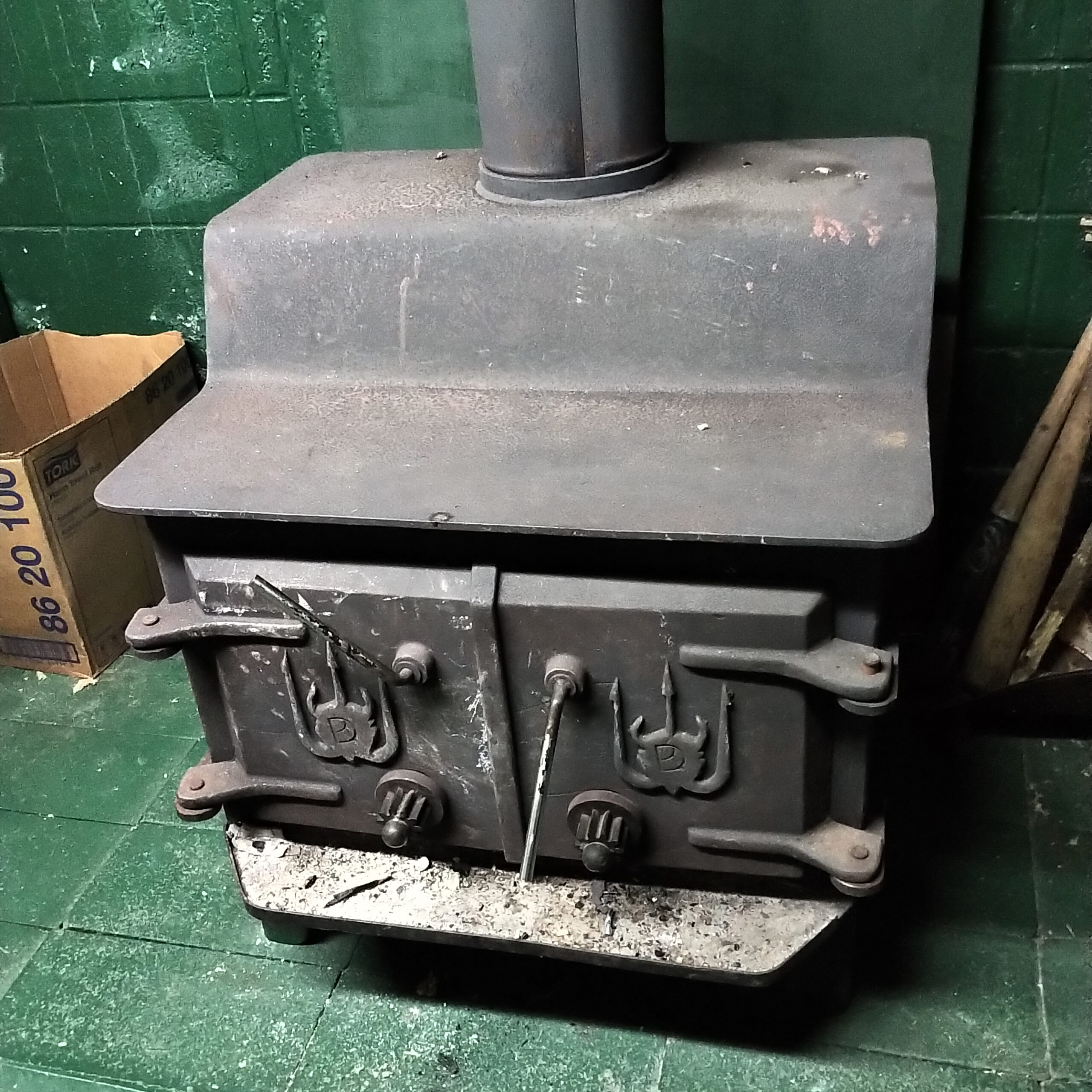 Well, baseball is a party, and in Nanaimo the gathering spot was the big wood stove down the hall from Kent's Kitchen where former players, coaches, officials, volunteers and fans would all congregate.
The stove was the centrepiece of the Hall Of Fame Room in the bowels of Serauxmen Stadium. That stove is due to be rolled out the door this spring to make way for a new kind of baseball party – the Nanaimo NightOwls Baseball Club of the West Coast League, and the new team's office space.
It was not sadness that trailed after that symbol of warmth and camaraderie, however. All those same players, coaches, officials, volunteers and fans had worked hard to someday attract a WCL team to their city so to see the space repurposed for such high-calibre ball was a treat, not a gripe.
"We'd have all these old guys come in and just B.S. about baseball," said Kent Malpass, the man for whom the kitchen was unofficially named. He was one of the young guys who cozied up to that fire, when it first got kindled, and now he is the godfather of these goodfellas.
"If that room had ears, it would have lots of things to talk about. So many great people have worked to keep baseball in Nanaimo going and growing, and a lot of them ended up in that room having those conversations. So many of them have passed on now, great names, great people. Some are in a home now. That's the way time works. And we're in the middle of Covid and when that hit, it really shut it all down anyway."
It was always Thursday morning that the regular gathering would happen, whether there was a ball game on that day or not.
"I'd get there at seven o'clock, and sometimes there were already people waiting to get in," Malpass said. "They'd show up at 7:30, 8:00, trickling in, but there would often be a dozen of us just here for the conversation and seeing each other, talking about baseball and life."
The big stove was never the point of these visits, but it was always the unspoken host. Even when there was a lull in the conversation, the crackle of the wood fire would evoke the crack of the bat.
"It's a big stove. Huge," Malpass said. "I've put wood in that thing at three o'clock in the afternoon and come back at 11 or 12 o'clock the next day and it would still be going."
Kent and his Serauxmen Service Club members are much the same way. The Nanaimo charity group formed in 1967 over some beers and centennial cheers at the Tally Ho Pub. To this day, it is going strong and Nanaimo is its one and only chapter. They raise tens of thousands of dollars a year for all-local causes. They also pour tens of thousands of dollars worth of in-kind contributions and volunteerism into their community, and baseball is one of their chief loves.
Baseball brings people together, said Malpass, and baseball never ceases to draw in new people but never let go of anyone as they age. It's something that grows with you no matter who you are or where you are, he said.
When Nanaimo seemed set to take a step up in the baseball world, back in the 1970s, Malpass and the Serauxmen were gleeful. Their club's name is on the stadium because they took it upon themselves to lead the fundraising and logistics efforts to convert the former coal mine site into a ballpark that is still one of the best in B.C.
It opened in 1976 with a slate of celebrities on-site to throw the first pitches and cut all the ribbons. Malpass still glows at the memory of the top name on that fundraising ticket: the legendary superstar Mickey Mantle. Joining the Yankee Comet was another golden name from baseball's history, Red Sox Gold-Glover and two-time all-star Jim Piersall.
"We took them fishing and showed them a good time," said Malpass. "It cost the Serauxmen $5,000 to bring them in, which was a lot of money in 1976, but it worked really well. The place was packed."
But that wasn't the end of the Serauxmen commitment to Nanaimo baseball.
"Doug Rogers started the Nanaimo Pirates (of the BC Premier Baseball League) so his brother Danny and I used to do the equipment," Malpass said, and that volunteer effort carried over into the whole youth baseball league where they would outfit up to 800 kids each year with uniforms, belts, helmets, socks, the whole kit. He would go on buying trips that needed a truck. "It was like Christmas for us, but everything was for the kids."
A lot of the equipment distribution happened in that same room that eventually became the meeting space.
Malpass wore a lot of different volunteer caps over the years. He would paint the weathered spots on the fence, fix the broken boards on the bleachers, sweep the spilled popcorn, and he was a fixture in the concession kitchen. He grew up in the grocery industry and cooked in restaurants so this was his wheelhouse, but he also sold furniture, assembled satellite antennae, and other career moves that he always turned into a baseball double-play.
"I just love being at the stadium, being around baseball, being with baseball people, it's a special thing," he said. He pointed to the example of his friend Burt Lansdale who passed away and wanted his ashes scattered on the pitcher's mound at the stadium. As the ceremony was going on, as the congregation bowed their heads in prayer, the automatic sprinklers suddenly popped on without warning. Malpass chuckled that even the stadium itself wanted to pay respects to someone who loved being there so much.
"People have a connection to this sport, because it's more than a sport," he said.
"Look at what Jim's done (NightOwls General Manager Jim Swanson) with the team. The Owls were a team in Nanaimo in the 1920s which is where he dug up the name. It's paying respect, it's embracing tradition even when you're doing something new."
Malpass is excited to see the new team, the new league, and the new level of baseball Nanaimo has grown to embrace. He feels he, his friends, his neighbours, and the Serauxmen club members all had a hand in earning it. He'll gladly sacrifice more volunteer time and work on the home stadium to make it happen. It'll keep him as warm as any wood stove whose time has now passed.
That stove is not going to the scrap heap, though. Like the Owls name, it is just changing its context. The stove was a popular item for buildings that still could use that crackling heat, and it will be finding a home that will be fully aware of the history that comes with it.
Lefties Win Game 2 With 9th Inning Comeback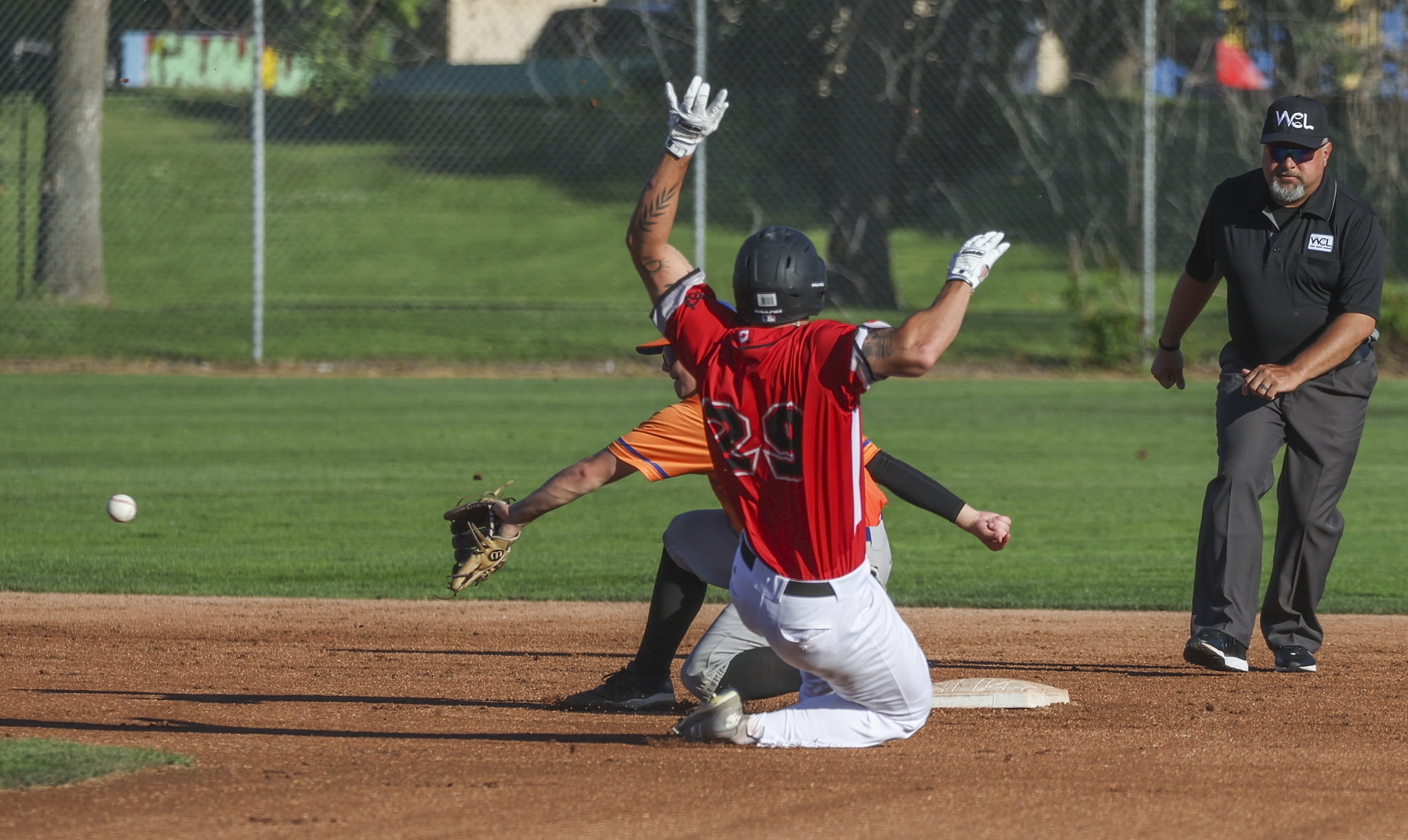 The Port Angeles Lefties equalized the weekend series with a 3-2 victory over the Kamloops NorthPaws on Dearborn Ford Field at Norbrock Stadium Saturday night. Game 3 goes Sunday afternoon at 1:05pm on Dearborn Ford Field at Norbrock Stadium. The Darby Mills Project will play the Post-Game Patio Party once the final out is recorded on Sunday.

Source
NorthPaws Walk Off in Extra Innings Again to Beat Lefties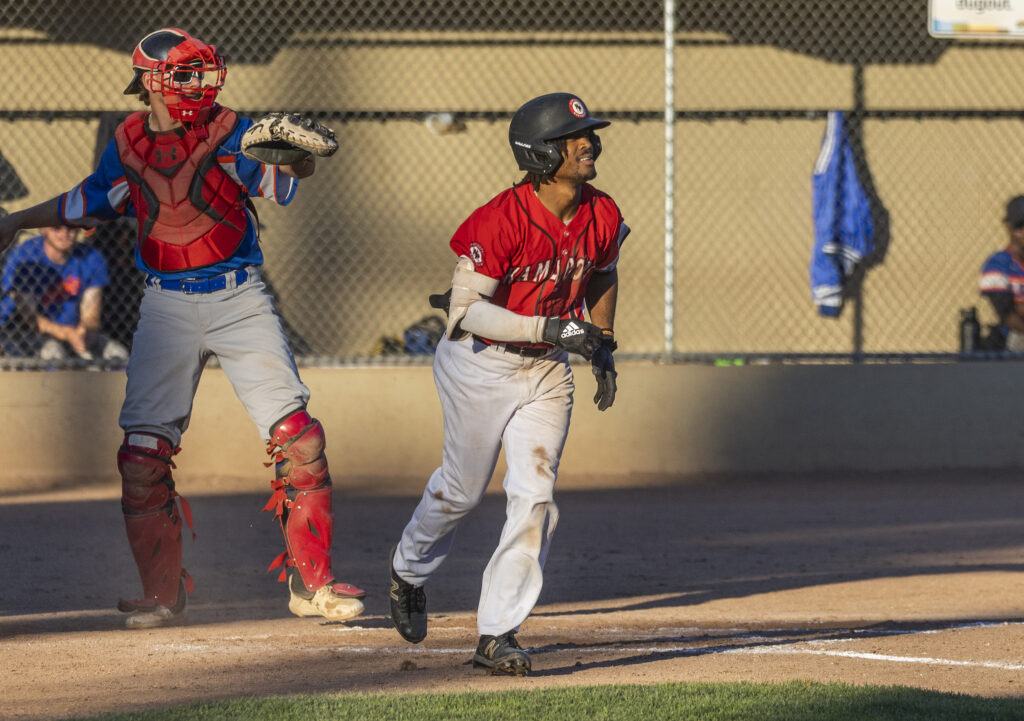 It was not the start to the homestand the Kamloops NorthPaws were looking for, but it was an ending the fans have become accustomed to as they bounced back to walk off the Port Angeles Lefties 6-5 in extra innings on Dearborn Ford Field at Norbrock Stadium Friday night. Jackson Forbes ripped a line drive into right field to score Dylan Zavala and yet again earn the NorthPaws an extra-innings walk off victory at home.

Source
Victoria HarbourCats – Six-Run First Sends Wenatchee Home Smiling
Above Photo: Jesse Brown dives back safely to first on a pick off attempt Victoria, BC ~ The Wenatchee AppleSox used a six-run first inning to propel their way to […]

Source