They say every good party ends up in the kitchen.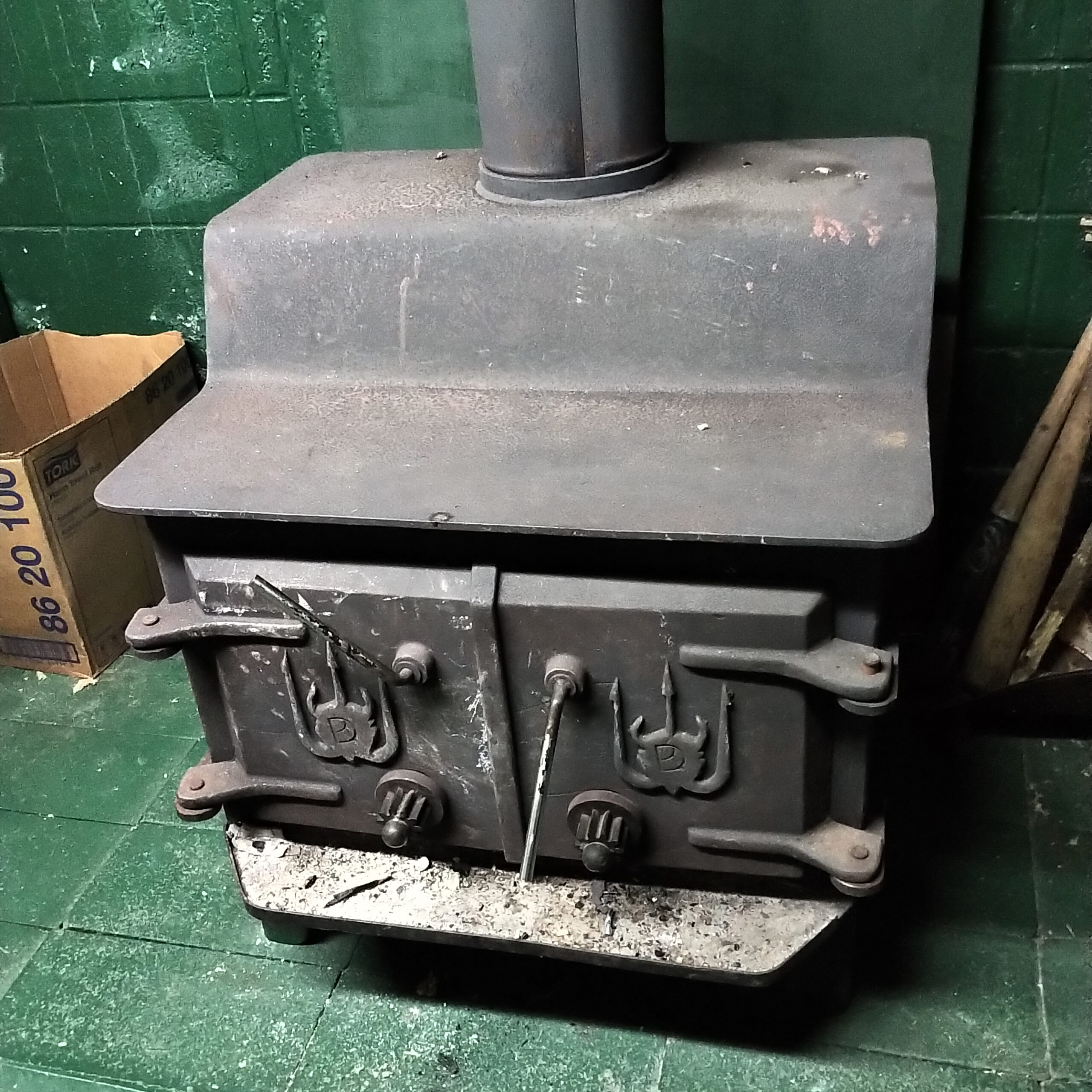 Well, baseball is a party, and in Nanaimo the gathering spot was the big wood stove down the hall from Kent's Kitchen where former players, coaches, officials, volunteers and fans would all congregate.
The stove was the centrepiece of the Hall Of Fame Room in the bowels of Serauxmen Stadium. That stove is due to be rolled out the door this spring to make way for a new kind of baseball party – the Nanaimo NightOwls Baseball Club of the West Coast League, and the new team's office space.
It was not sadness that trailed after that symbol of warmth and camaraderie, however. All those same players, coaches, officials, volunteers and fans had worked hard to someday attract a WCL team to their city so to see the space repurposed for such high-calibre ball was a treat, not a gripe.
"We'd have all these old guys come in and just B.S. about baseball," said Kent Malpass, the man for whom the kitchen was unofficially named. He was one of the young guys who cozied up to that fire, when it first got kindled, and now he is the godfather of these goodfellas.
"If that room had ears, it would have lots of things to talk about. So many great people have worked to keep baseball in Nanaimo going and growing, and a lot of them ended up in that room having those conversations. So many of them have passed on now, great names, great people. Some are in a home now. That's the way time works. And we're in the middle of Covid and when that hit, it really shut it all down anyway."
It was always Thursday morning that the regular gathering would happen, whether there was a ball game on that day or not.
"I'd get there at seven o'clock, and sometimes there were already people waiting to get in," Malpass said. "They'd show up at 7:30, 8:00, trickling in, but there would often be a dozen of us just here for the conversation and seeing each other, talking about baseball and life."
The big stove was never the point of these visits, but it was always the unspoken host. Even when there was a lull in the conversation, the crackle of the wood fire would evoke the crack of the bat.
"It's a big stove. Huge," Malpass said. "I've put wood in that thing at three o'clock in the afternoon and come back at 11 or 12 o'clock the next day and it would still be going."
Kent and his Serauxmen Service Club members are much the same way. The Nanaimo charity group formed in 1967 over some beers and centennial cheers at the Tally Ho Pub. To this day, it is going strong and Nanaimo is its one and only chapter. They raise tens of thousands of dollars a year for all-local causes. They also pour tens of thousands of dollars worth of in-kind contributions and volunteerism into their community, and baseball is one of their chief loves.
Baseball brings people together, said Malpass, and baseball never ceases to draw in new people but never let go of anyone as they age. It's something that grows with you no matter who you are or where you are, he said.
When Nanaimo seemed set to take a step up in the baseball world, back in the 1970s, Malpass and the Serauxmen were gleeful. Their club's name is on the stadium because they took it upon themselves to lead the fundraising and logistics efforts to convert the former coal mine site into a ballpark that is still one of the best in B.C.
It opened in 1976 with a slate of celebrities on-site to throw the first pitches and cut all the ribbons. Malpass still glows at the memory of the top name on that fundraising ticket: the legendary superstar Mickey Mantle. Joining the Yankee Comet was another golden name from baseball's history, Red Sox Gold-Glover and two-time all-star Jim Piersall.
"We took them fishing and showed them a good time," said Malpass. "It cost the Serauxmen $5,000 to bring them in, which was a lot of money in 1976, but it worked really well. The place was packed."
But that wasn't the end of the Serauxmen commitment to Nanaimo baseball.
"Doug Rogers started the Nanaimo Pirates (of the BC Premier Baseball League) so his brother Danny and I used to do the equipment," Malpass said, and that volunteer effort carried over into the whole youth baseball league where they would outfit up to 800 kids each year with uniforms, belts, helmets, socks, the whole kit. He would go on buying trips that needed a truck. "It was like Christmas for us, but everything was for the kids."
A lot of the equipment distribution happened in that same room that eventually became the meeting space.
Malpass wore a lot of different volunteer caps over the years. He would paint the weathered spots on the fence, fix the broken boards on the bleachers, sweep the spilled popcorn, and he was a fixture in the concession kitchen. He grew up in the grocery industry and cooked in restaurants so this was his wheelhouse, but he also sold furniture, assembled satellite antennae, and other career moves that he always turned into a baseball double-play.
"I just love being at the stadium, being around baseball, being with baseball people, it's a special thing," he said. He pointed to the example of his friend Burt Lansdale who passed away and wanted his ashes scattered on the pitcher's mound at the stadium. As the ceremony was going on, as the congregation bowed their heads in prayer, the automatic sprinklers suddenly popped on without warning. Malpass chuckled that even the stadium itself wanted to pay respects to someone who loved being there so much.
"People have a connection to this sport, because it's more than a sport," he said.
"Look at what Jim's done (NightOwls General Manager Jim Swanson) with the team. The Owls were a team in Nanaimo in the 1920s which is where he dug up the name. It's paying respect, it's embracing tradition even when you're doing something new."
Malpass is excited to see the new team, the new league, and the new level of baseball Nanaimo has grown to embrace. He feels he, his friends, his neighbours, and the Serauxmen club members all had a hand in earning it. He'll gladly sacrifice more volunteer time and work on the home stadium to make it happen. It'll keep him as warm as any wood stove whose time has now passed.
That stove is not going to the scrap heap, though. Like the Owls name, it is just changing its context. The stove was a popular item for buildings that still could use that crackling heat, and it will be finding a home that will be fully aware of the history that comes with it.
Help Us Name Our New Canine Friend
Our newest friend is dreaming of full stands at Norbrock Stadium.
The newest member of the Kamloops NorthPaws is dreaming of full stands today, on what was supposed to be our inaugural home opener.
This large brown and white canine was adopted from the BC SPCA Kamloops & District Branch to keep us company leading up to our first season at Norbrock Stadium next summer.
This quiet doggo is very playful and loves to make new friends.  This dog is very well-trained and can shake a paw, roll over, play fetch in the outfield and even walk on two legs.
Our new companion has been settling in and has already been spotted bounding through the outfield, dancing in the bleachers, and chasing geese and marmots around Mac Island. Although puzzled by the lack of fans to play with, this friendly canine is excited to explore the Kamloops region this summer.
Keep your eyes out for your chance to meet our new friend this summer, and when you do, please be gentle and don't play too… ruff.
The new pup does not yet have a name and we need your help. Send us your best, creative ideas.
NorthPaws Co-Owner to Receive Honourary TRU Degree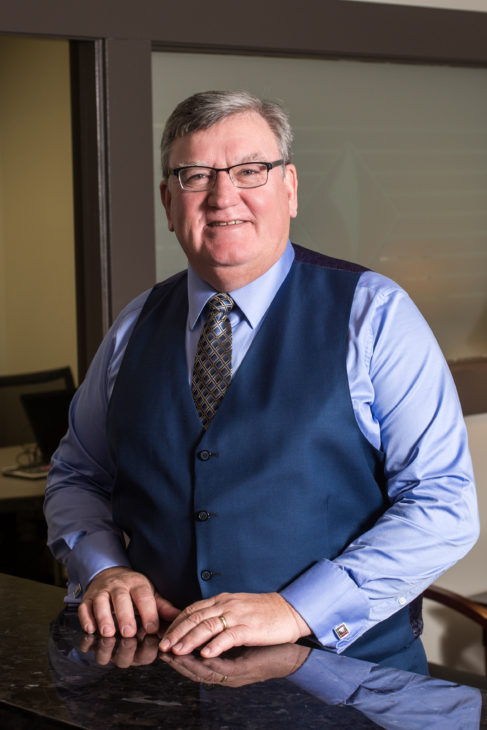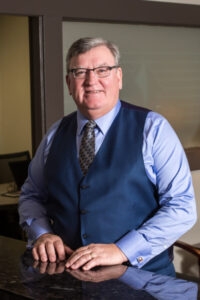 NorthPaws co-owner Norman Daley will be one of four recipients of an honourary degree from Thompson Rivers University in their spring 2021 convocation ceremonies in June.
Daley will be recognized by the university as a community-minded chartered accountant, according the a press release.
In addition to bringing the West Coast League to Kamloops, Daley has been involved in volunteerism in the community for decades. His volunteerism includes co-chair for the 2016 Women's World Hockey Championship, chairman of the Kamloops Blazers Advisory Board, volunteer chair for the 2014 Tim Hortons, local media chair for the World Junior Hockey Championship, helping the campaign to open the Sussex Insurance Centre indoor baseball facility, community sponsorship co-ordinator for the Kamloops International Baseball Tournament, and working with the Kamloops Centre for the Arts Society.
He was previously awarded the Kamloops Chamber of Commerce Businessperson of the Year, Kaizen Award from Sport BC for Innovative Leadership, Community Service Award from the Institute of Chartered Accountants of BC, and the Pioneer Spirit Award from Kamloops Mayor and City Council.
He was also the founding partner of Daley & Company LLP, Kamloops' largest independently owned and operated accounting firm, which recently merged with Grant Thornton LLP.
Journalist Andre Picard, computer scientist Maria Klawe and lawyer Marving Storrow are the other honourary degree recipients. Click here for the full press release.
Western Canadian Baseball League ramping up plans for all-Canadian season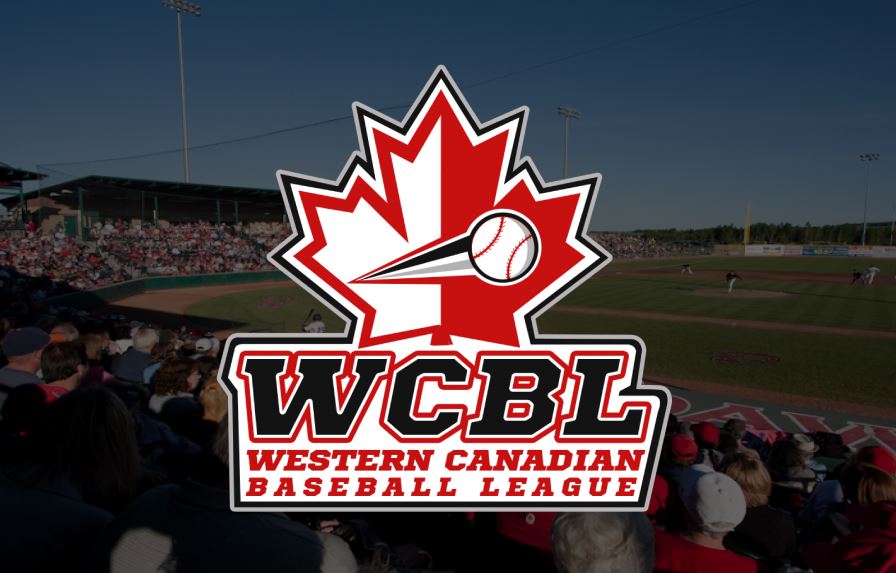 Lethbridge, AB – In light of the Alberta government's re-opening plans unveiled on Wednesday, the Western Canadian Baseball League is closing in on some key dates for its upcoming season.
After listening to the announcement, WCBL president Kevin Kvame met with governors to discuss the next steps.
"We have been in close contact with government and health officials since we announced our intentions for an all-Canadian season in March," Kvame said. "With today's announcement, we're extremely excited by the possibilities that are on the horizon for this summer."
It's expected that the season will begin on June 18 with the Okotoks Dawgs visiting the Lethbridge Bulls while the expansion Sylvan Lake Gulls host the Edmonton Prospects.
"We will begin the season with a limited number of fans in the stands, as per guidance from officials," Kvame commented. "We also anticipate increasing that capacity in late-June or early-July, depending on hospitalizations and vaccination rates."
A tentative schedule is expected to be released over the next week, with the plan for playoff semi-finals August 16-18 and the championship series to be held August 20-22.
He adds the league and its teams will continue to exercise diligence throughout the summer and adhere to all provincial guidelines as they are changed and adopted.
"We're just excited to get back on the field and provide a great summer of baseball for our talented Canadian players," Kvame concluded. "We're also excited for our fans, who we applaud for standing by us as we've been planning this season."
Stay tuned to the Western Canadian Baseball League's website http://westerncanadianbaseballleague.ca/ and social media channels (Facebook, Twitter and Instagram) for further updates on this upcoming season.