Prince George Youth Baseball Association seeking continuation of success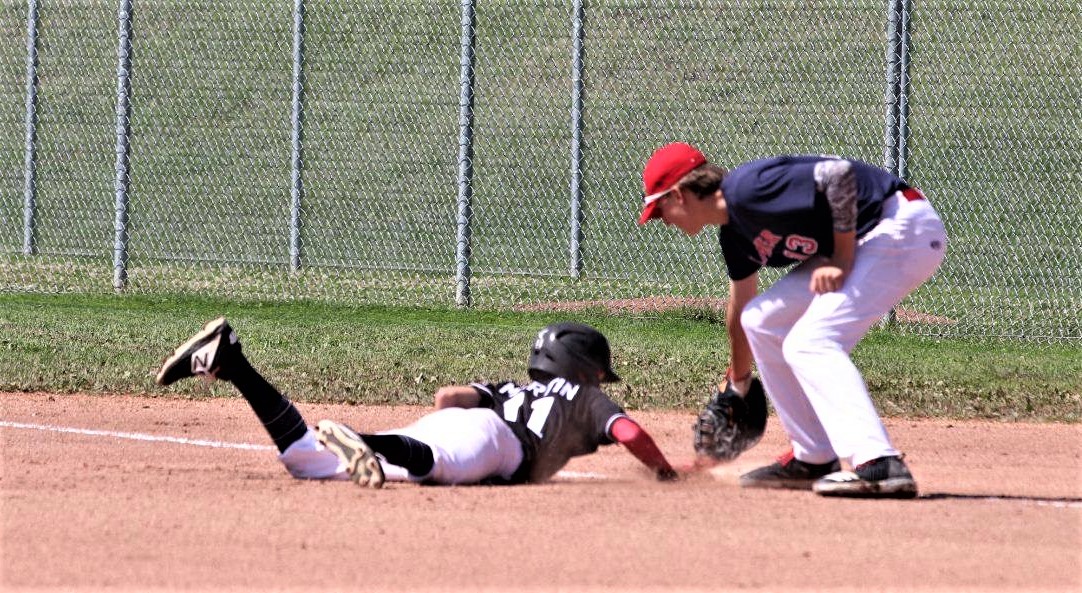 Before the COVID-19 pandemic wiped out its 2020 season, the Prince George Youth Baseball Association was developing a reputation as one of the most successful programs in Western Canada. When play resumes, the PGYBA will take a swing at building on its momentum.
But, assuming there is a 2021 season, it's likely to be one of adjustments and challenges.
"I'm hoping that by the time May rolls around, which is when our season starts, they'll have enough vaccine that they'll allow us to play games within our own community, which would allow house teams to take part," said PGYBA president Carmen Martin.
"And then my hopes would be to at least allow our all-star kids – even if they're practicing together and there aren't normal tournaments per se – to get into a cohort bubble with somebody closer. So like Kamloops is the next closest place to us for baseball. To get them down there, even for a couple weekends here and there to play some games (would be important). I feel that if we can't get some of these kids some games this year we're going to lose some who will choose to play elsewhere – they're going to move for the summer or find a different place to play. Or we're just going to lose the numbers."
Prince George is a city of about 75,000 people, located in north central British Columbia, six hours by car from Kamloops.
In geographically-isolated Prince George, the popularity of youth baseball tends to rise and fall with the fortunes of the Toronto Blue Jays. When the Jays are hot, so is baseball in the city known as B.C.'s Northern Capital.
In the handful of years prior to 2016, registration in the PGYBA sat between 350 and 400 players. From 2016 onward, numbers ballooned to a high of around 600 and settled out at 522 for the 2019 season.
In the all-star ranks, teams from Prince George produced a gratifying string of success stories during that four-year span. In 2016 the 18U Knights hosted and won the BC Minor Baseball Association midget double-A provincial championship tournament. The 18U Knights repeated as champs the following year and also claimed gold at the Baseball BC provincials before they capped their season with a silver medal at Western Canadians.
In 2018, the 15U Knights battled to a silver-medal finish at their BC Minor Baseball championship. Then, in a sparkling 2019 season, the 18U Knights, 15U Knights and 13U Knights all came home with gold from their provincial tournaments.
For an association on a roll, Martin said losing the 2020 season to the pandemic was "terrible." Prior to the March 2020 lockdown, the PGYBA had been running its annual indoor training program at the Northern Sport Centre fieldhouse on the University of Northern British Columbia's Prince George campus. Higher-level players (18U, 15U, 13U, 11U all-stars) benefited from about 10 weeks of practice before COVID-19 brought everything to a halt.
"We were not able to get back on the indoor fields, just based on the rules," Martin said. "We could have probably gotten back on the (outdoor) fields earlier than we hoped (but) the unfortunate part is, without PGYBA running a league, nobody maintains those fields. Besides mowing of the outfields, the City doesn't really maintain the infields. That falls to the league and it was kind of hard to get volunteers when there was COVID."
As spring turned into summer, players from the 18U Knights were really the only ones able to throw the ball around. Thanks to some behind-the-scenes organizational efforts, they got onto the Prince George Senior Men's Baseball League field for some limited sessions.
"They were able to get out a little bit but, overall, PGYBA, we didn't do anything last year," Martin said. "We just thought, 'We're going to take the year off, figure things out, regroup, and hopefully be ready to go this year.'"
In preparation for this season, the PGYBA has already opened registration. One positive development is the fact several families who paid their fees for the lost 2020 campaign told the league to keep the money and use it for 2021. Martin appreciates the show of faith. In return, the PGYBA is giving some of those families a bit of a financial break.
"Depending on what age group your child is in, your registration amount is different," Martin said. "We told people if they left their money with us, even if their child moved up a division and it cost more money to register them this year, we would keep the payment from last year and we wouldn't worry about it."
Overall, Martin is staying positive and taking a day-by-day approach to the resumption of baseball. All-star players – under the guidance of former minor pro Craig Langille and ex-National-level baseball and softball player Craig Horswell – have started their indoor training at the Northern Sport Centre. As well, the PGYBA is offering Sunday indoor sessions for house-level players who want to get back in the game. These on-field opportunities are being carried out in adherence to COVID-19 health and safety protocols and, in Martin's view, are good first steps.
"I'm happy that we're doing winter ball – I'm like, 'OK, that's a win we can offer this right now,'" said Martin, who is also the northern representative on the BC Minor Baseball board of directors. "That will take us through to March and then I'm going to be like, 'OK, now what's April-May going to look like? What can we next offer?' In one breath, things are changing slowly, it feels like, and then in the next minute in terms of sports and stuff, things can change so drastically so it's kind of hard to make a long-term plan."
Jason Peters is a freelance writer and editor based in Prince George, British Columbia. Visit his website at www.frontpagepublications.net.
Safety concerns run Campbell River Minor Baseball out of Nunns Creek Park
Parents say 'needle and feces sweeps' have become part of everyday life for the baseball community
– By Mike Davies
Campbell River Mirror
Nunns Creek Park is no longer safe for children.
That was the message presented to city council by Campbell River Minor Baseball at the city's May 11 Committee of the Whole meeting, where Stewart Dumont and Larry Samson with the Campbell River Minor Baseball Association asked the city to allow the association to move its activities to the Sportsplex.
With them they brought letters of support from numerous parents, volunteers and community members echoing the association's concerns, many of which described specific issues of concern.
"Nunns Creek Park is not suitable for children to play at in my opinion," wrote Terry Basso. "One of the moms was taking her younger children to the play area the other morning and I had to tell her to look for needles first. Is this where we want our children playing?"
Chantelle May, who has been actively involved in minor baseball since 2011, says while the behaviour and concerns aren't new, they have certainly escalated over the years.
"From the very beginning, in 2011, we had to do what we dubbed 'needle and feces sweeps' of the fields, bathrooms and playground to assure that our children would not come into contact with anything/anyone dangerous to them," writes May. "This just became a normal part of our duties before each game/practice."
But recently, May says, they have gone from sweeping the fields for feces and needles to also encountering intoxicated people who threaten people's safety.
"I had encountered a man occupying a bathroom, with his shopping cart, he had barricaded the door only to open it to spit at me because I had asked him to please pack up as we were hosting a tournament that weekend," May writes. "He then went on a verbal tirade directed at anyone within earshot (about 50 parents and kids) with the most vulgar language I've ever heard."
Stacey Rosse, manager of the league's U11 Yankees, says she, too, has had enough.
"I love how excited my kids are to head to the ball field a couple times per week, however, as a parent/coach/manager there is also a a feeling of dread and anxiety," Rosse says. "What will be waiting for us today when we get there? How many needles am I going to find on or near the field? How much garbage will be piled up in the dugout?
"I am a compassionate person," Rosse continues, "but I am tired of worrying about the state of the fields and the people hanging around them. It's not fair to our kids or to us as volunteers. The fact that many drug users frequent this area of town is not going to change anytime soon. It's been this way as long as I can remember. We have a space in the Sportsplex that is hugely under-utilized that could be the perfect place to relocate our baseball program to. With a few upgrades we could finally have a safe and nice place to play baseball! A place that we would be proud to host teams from other communities instead of feeling embarrassed."
Mayor Andy Adams says upon hearing these reports, council decided to immediately move CRMB to the Sportsplex. There was a recommendation to ask city staff to come back to council with a report on the matter, but council decided that three weeks was too long to wait.
"The presentation was disturbing," Adams says. "But we wouldn't be meeting again for three weeks and I felt that was too long to wait. We can't have kids put in that type of situation, so the decision was to direct staff to have minor baseball move immediately to the Sportsplex."
Adams admits, however, that there may be complications associated with that decision down the road.
"Nothing else is going on right now in the fields (at the Sportsplex), but the challenge will be if things do open up in terms of provincial health orders and other sports, whether it be rugby or slowpitch or other things get going, they all can't fit at the Sportsplex."
So the next move for the city is to establish an inventory of its fields and what shape they are in – perhaps partnering up with the school district on a plan – so they can get everyone able to play, as well as, Adams says, "figuring out what we're going to do with Nunns Creek Park."
That discussion, the mayor says, will happen at the May 31 meeting of city council.
Baseball BC offering NCCP Clinics for 13U, 15U and 16+ Coaches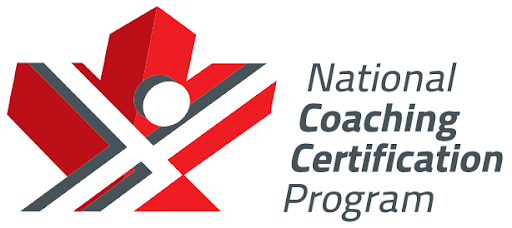 Baseball BC is offering three NCCP clinics on consecutive Thursday evenings in the month of May beginning the 6th at 5:30pm. (All clinics are 4hrs and facilitated virtually via Zoom)
Coaches at 13U need the Pitching & Catching Clinic
Coaches at both 15U and 16+ need the Pitching & Catching, Strategies, and Skills Clinics
To Register (for these clinics or any in the future), login here Baseball Canada Coaches – Home
Then, go to your Status Page to select the clinics you want to attend.
More info can be found here Baseball BC | NCCP Info / Certification Path
And on this page, among other links & info, see Click Here to find step-by-step how to get started… (This document has info for coaches new to NCCP & clearly shows what training is required at each division, which can also be good for coaches already registerd in the NCCP)
Baseball BC seeks feedback from parents, coaches, players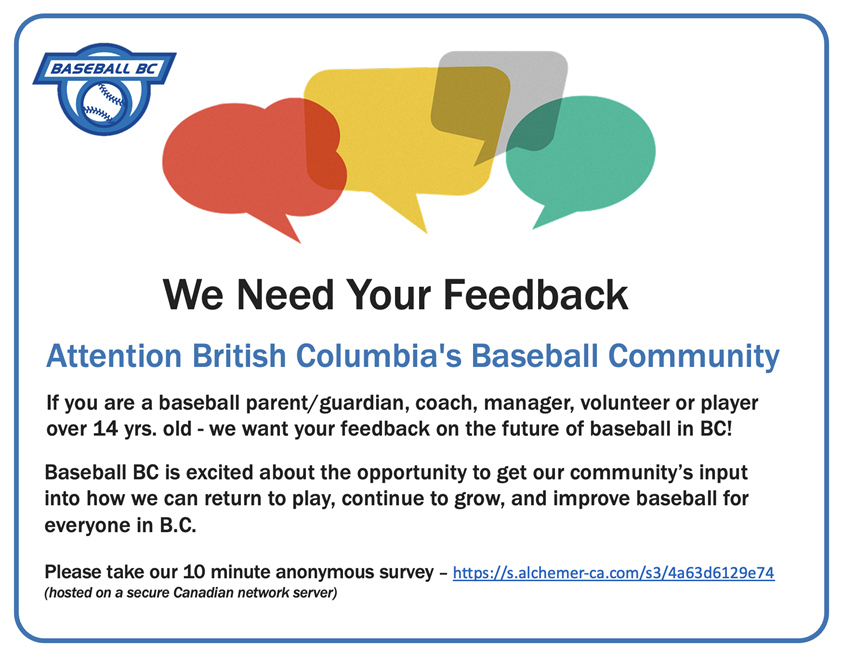 Attention British Columbia's Baseball Community – If you are a parent/guardian, coach, manager, volunteer or player over 14 yrs. old – we want your feedback on the future of baseball in BC!
Baseball BC understands what a difficult year it has been for many, and the important role that sport plays for many of us in B.C. Baseball BC is excited about the opportunity to get our community's input into how we can return to play, continue to grow, and improve baseball for everyone in B.C.
This anonymous survey is hosted on a secure Canadian network server and does not track IP addresses. Please take the survey below as well as pass on to any other parents/guardians, coaches, managers, volunteers or players over 14 yrs old that are in your network or community. We will also post on social media platforms so people can share/re-post the survey invitation as well.
PLEASE Take the Survey NOW – https://s.alchemer-ca.com/s3/4a63d6129e74
If you have any questions about this survey, please contact Baseball BC at "info1@baseball.bc.ca". Baseball BC truly appreciates your assistance with completing the survey.