Focus on player safety kept baseball active in Alberta in 2020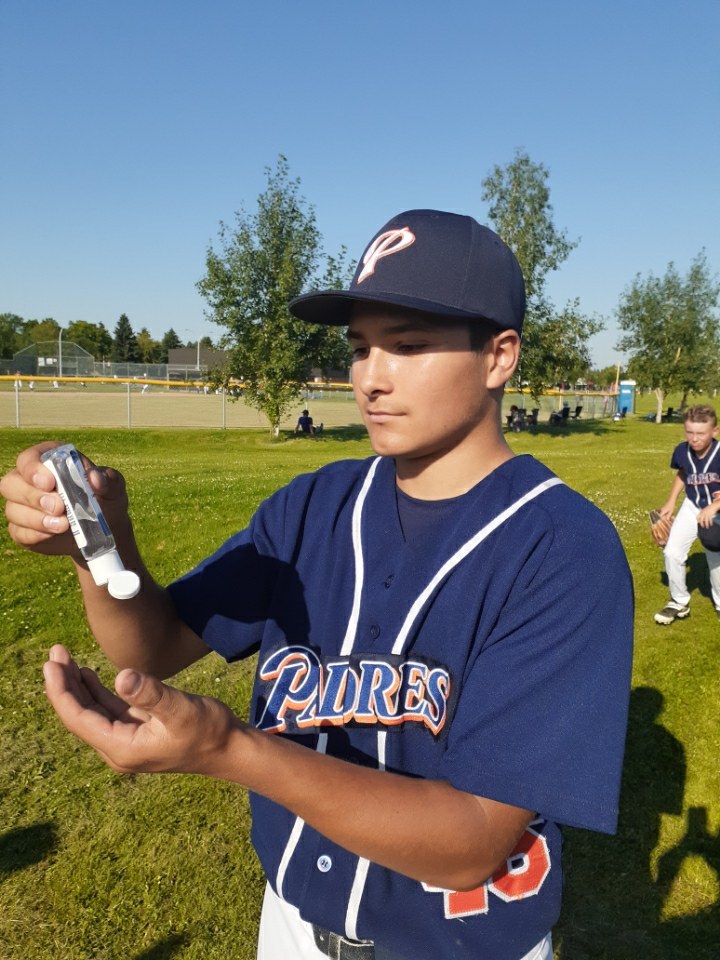 The COVID-19 pandemic couldn't stop the sights and sounds of youth baseball in Alberta in 2020. Through the cooperative efforts of administrators, coaches, parents and players, reduced schedules of games were played safely and successfully in various communities.
Heath and safety measures designed to limit the spread of the novel coronavirus were paramount in keeping bats cracking and gloves snapping. Associations across Alberta are now looking ahead to the 2021 season. With precautions in place, the Alberta Amateur Baseball Council (AABC) is optimistic about a spring and summer that has players in the swing to one degree or another.
"I think we have to run things similar to what we did last year to keep the kids safe," said Dale Tilleman, high performance coordinator for the AABC, a provincial organization that receives funding from Alberta Sport Connection to distribute to its member organizations, namely Baseball Alberta, Little League Alberta, American Legion, Babe Ruth and two collegiate baseball programs – the University of Calgary Dinos and the Prairie Baseball Academy Dawgs. The AABC is also responsible for bringing teams together to represent Alberta, and zones within Alberta, at provincial- and national-level competitions.
"We've had the pandemic with us almost a year now," Tilleman continued. "We have to respect it but we can't live in our basements. If I had a son or daughter still eligible to play, I'd make sure that they have their hand sanitizer, I'd make sure they have a mask. I'd make sure that when I went to the ballpark, I pay attention to the (public health) rules and regulations."
Passion for baseball has always been high in Alberta and it appears to be heating up even more, especially at the grassroots level. As an example, Tilleman pointed to Red Deer, which had about 300 kids playing baseball five to six years ago and now has more than 1,000. Total player registration across Alberta last year, he said, was around 34,000.
When coronavirus shutdowns started in March of 2020, the situation was disheartening for those in Alberta baseball circles. On the bright side, conversations between Little League Alberta President/CEO Kevin Kvame and the provincial government helped keep the ball in play in some locations.
"He presented the case to the Alberta government and we got the young kids playing, primarily those between 12 to about 18. They got involved in playing quite a bit," said Tilleman, who is based in Taber, about 50 kilometres east of Lethbridge.
"Some of the teams here in southern Alberta and Calgary, they got up to between 20 and 25 games. That was pretty good. That was basically the coaches and the baseball executives that did the grunt work there. They kept the kids safe and played their games. You walked into the ballpark and you saw some sanitation going on, some spacing going on. That was gratifying to see that happen, and it had to be a cooperative effort because if you would have had one or two outbreaks at ballparks, we would've been shut down. For the people to work together and pay attention to that, they all deserve some accolades.
"The one thing that was most gratifying of all, I was at a couple places where they were having their first games of the year, and the smiles on the kids' faces, they were from ear to ear."
Baseball grins weren't limited to the southern portion of the province. Tilleman said some Edmonton-area teams played 12 to 14 games, and that was also the case for some clubs in central Alberta.
Tilleman also attended a number of practices and small group workouts during the 2020 season. At those sessions, he saw safety measures being taken seriously.
"When the kids came in, they brought their hand sanitizer, they added their own face masks – lots of places, they required them to wear masks," he said. "They had their own chairs to sit on along the fence. There were lots of programs that made a good effort and they were able to keep the kids safe."
Tilleman said not a single case of coronavirus in Alberta was linked to baseball in 2020.
For the 2021 season, baseball in Alberta will adhere to rules and restrictions set by Alberta Health Services and the provincial government. Updated measures came into effect on Feb. 8 (please click here to view).
At this point, practices are permitted (maximum of 10 individuals, with physical distancing and other protocols in place). Games are not currently allowed but the situation is ever-evolving.
"The pandemic is not on the back burner yet, for sure," Tilleman said. "But if we follow the guidelines, I think there are lots of people who really want to get out and get playing this year."
Jason Peters is a freelance writer and editor based in Prince George, British Columbia. Visit his website at www.frontpagepublications.net.
Bentein "Crushing" it in Chestermere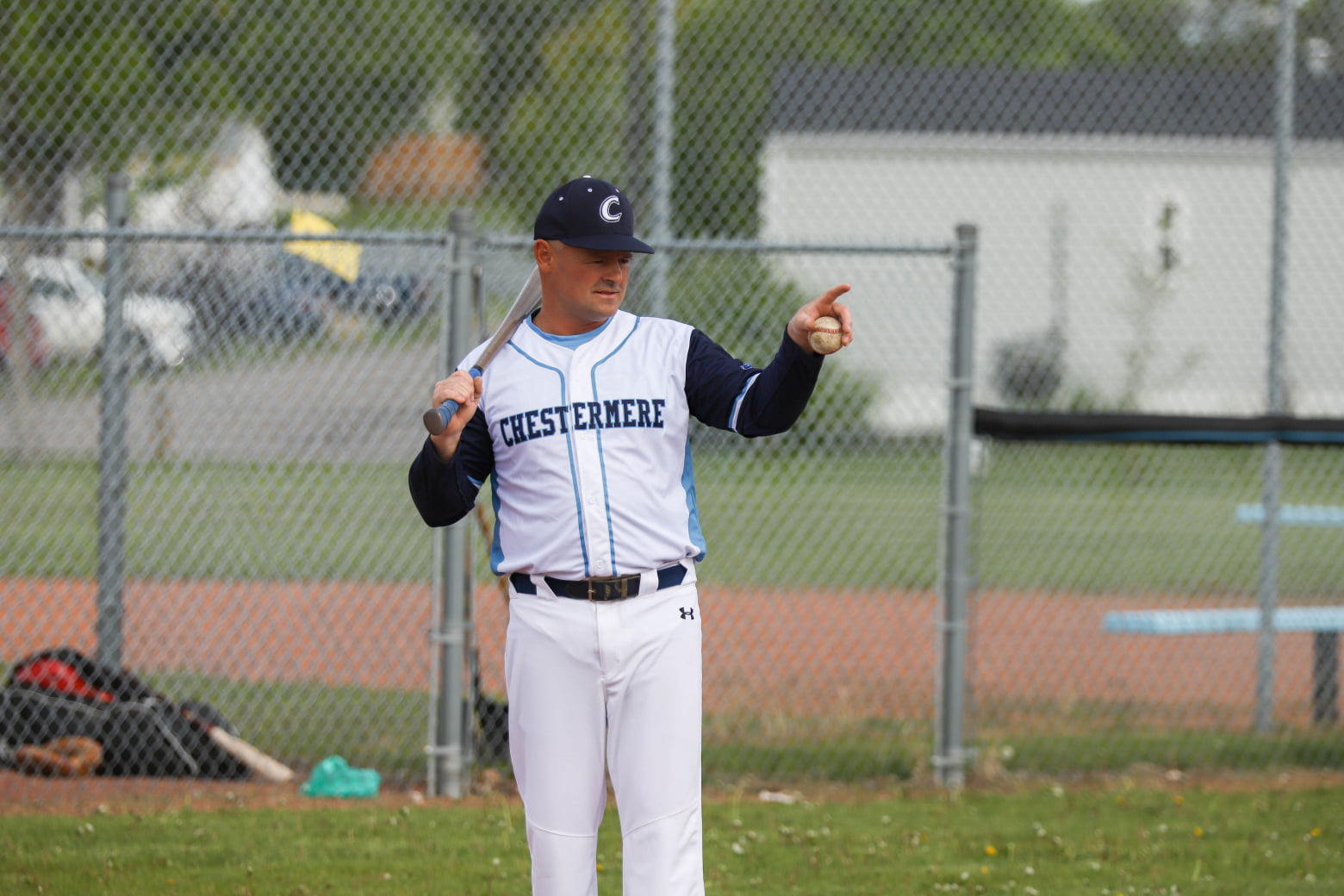 Alberta Amateur Baseball Council is recognizing those individuals who have contributed significantly to Alberta baseball, at the youth level. This week's nominee, regarding "Passion for Baseball", is Corey Bentein of the Chestermere Crushers Little League/Baseball Alberta program.
Corey has coached Crushers teams and worked/helped organize the Chestermere winter camps for many years. As well, he has assisted many other Chestermere Crushers' mentors regarding their coaching duties and responsibilities.
Corey feels his passion for baseball, initially, comes from his dad. His Dad played in the Detroit Tigers organization, and was great teacher/mentor to Corey, and the rest of the kids from Corey's hometown. Corey would also like to acknowledge Randy Mair, who also signed with the Tigers, as being a great youth baseball coach in Corey's local area as well. He credits the personal skills of both Randy, and his dad, as contributing to his love of baseball. One of Corey's inspirations as a coach came from his first All-Star coach, Larry Lecour, who he admired because of his outstanding game strategies. Two Ontario provincial team championships also helped increase his passion for the sport.
Corey treasurers the friendships he made as a youth player; he still stays in contact with many of his former teammates. Today, he feels lucky to work with a great group of people who comprise the Chestermere Minor Baseball Association. Corey states, "he fell in love with baseball at 11 or 12" and has never strayed too far from the sport.
Corey has pride in his playing days, and today, his role as a youth coach. As a player, he is fondest of being part of two local teams that went on to become provincial championship teams. As a coach, he is extremely proud of the growth regarding athletic skills by Chestermere players, including his daughter Hailey. In his second year as a coach, he led a Chestermere team that never lost a game during their Little League season. As well, he is extremely satisfied with the growth in the number of Chestermere youth baseball participants. He is also glad to see the development of a Chestermere Fall baseball program this past year. Also, he is delighted with the continued growth and enthusiasm regarding the Chestermere winter baseball camps. Joy abounds, for Corey, when one of his past Chestermere players does well beyond the Crushers' youth program; he cites Logan Grant and Steen Wallin as players that have done well, since they moved past the Chestermere association. And every Chestermere provincial win, or city championship, or even a good showing by his local team, is special for Corey.
A special event/moment occurred for Corey recently. A few years past, Calgary hosted the Canadian Nationals for players aged over 40. He was fortunate enough to play with an Ontario team which included some friends and former teammates; Corey had not played with some of them for more 25 years. Many of Corey's youth players watched the finals, and cheered on Corey's team. Unfortunately, Corey's team did not win, but Corey was selected MVP of the tournament. (However, his coaching credibility, regarding base-running, was somewhat diminished by his tournament play.) Corey was extremely pleased, and surprised, to see the large number of his players and parents, make the effort to attend a tournament that he was participating in.
In the future, Corey would like to see more action/games across the US border. As a youth, he enjoyed his trips to Michigan in order to play against similarly aged teams. He is positive towards the tiering done by Baseball Alberta, and wants it to continue. Corey would also like most youth programs to try and schedule in another 5—9 games per season. However, he does not want teams to cut down their practice time to play more games.
Alberta Amateur Baseball Council, and the Alberta baseball community, would like to thank Corey for his time, knowledge, and efforts towards Alberta youth baseball.
Oikawa, Ianetti latest AABC weekly Honorees
Alberta Amateur Baseball Council is recognizing those individuals who have contributed to significantly to Alberta baseball, at the youth level.
Nominees for the past two weeks, regarding "Passion for Baseball", are Scott Oikawa, of the Lethbridge American Legion program and Dutche Iannetti of the Fort McMurray Minor Baseball program.
Oikawa played in the Picture Butte and Lethbridge Little League programs, and later competed in the Lethbridge Legion program. Once his playing days were done, he became a coach in the Lethbridge American Legion program.
Scott's interest in baseball started by coming from a baseball family. His parents, Mary and Tricky, were avid supporters of youth baseball in the Lethbridge and Picture Butte area (the Lethbridge Elks hold an annual tournament named after Mary in appreciation of her volunteerism). Mary and Tricky impressed upon Scott the need to give back to the game after enjoying it for several years. Regarding his mentors, he gained some knowledge and perspectives from each one of the coaches he had as a youth baseball player in the Lethbridge area. Scott would like extend his gratitude towards his co-coaches Jim Kotkas and Chad Layton; he feels they are both good teachers and have great baseball minds. Today, he is inspired by getting a chance to work young people as a baseball coach.
Scott is proudest when he sees his past players, and realizes how much they have grown as individuals. He is extremely pleased to see them contribute to the Lethbridge Elks or Miners' programs, but even more satisfied to see them become good citizens and positive contributors to society.
He is also proud of coaching one of the top Alberta U18 programs called the Lethbridge Elks. Scott is honoured that the Lethbridge Elks are a program that is well-known in Alberta, but also throughout Montana and the Pacific Northwest.
Regarding the future of Alberta youth baseball, Scott would like to see the sport continue to grow in numbers, and steady improvement regarding player skill sets. He also appreciates it when coaches emphasize teamwork and good citizenship, when fulfilling their duties as a youth baseball instructor.
Scott also hopes that coaches remember, their best coaching jobs may not be reflected in the win/loss ratio; it is shown by your approach when working with players, and how you help them to grow as players and people.
Ianetti has served on the Fort McMurray executive, and coached several Fort McMurray teams. As well, he has rolled up his sleeves and been part of facility maintenance groups.
Dutche interest in baseball stems from being a participant in many Cape Breton Little League teams, growing up in Nova Scotia. He really liked the game, and cites his youth coaches, Monte Bradley and Billy Foster, as being positive influences regarding his love of the sport. In Fort McMurray, his children, Joey, Josh, and Felicia, motivated him to get involved in Fort McMurray Minor Baseball. The entire family enjoyed the travel and competition that youth baseball provided. As an adult, he would like to acknowledge Jerry McPherson as person who convinced him to get more involved in youth baseball; he is happy for Jerry's encouragement.
Dutche is proud of all the new relationships that evolved from his association with youth baseball. He has made great friends in his community, but also throughout the province. Baseball has enhanced his social network. Dutche also is very satisfied that he has the capacity to give back to his community, through his volunteerism regarding youth baseball.
In the future, Dutche would like all baseball associations to "get on the same page" when it comes youth players. The emphasis should be on what is best for the kids, not individual associations. Check egos at the door, and step it up for deserving kids, not your geographical location. As well, coaches need to try and move kids forward, no matter what their starting level of skills are. .
The Alberta Amateur Baseball Council, and the Alberta baseball community would like to thank both Scott and Dutche for their dedication and efforts towards Alberta youth baseball.
Baseball Alberta Seeks New Program Coordinator
The Baseball Alberta Programs Coordinator role is a comprehensive, multi-faceted role with broad responsibilities for baseball program administration and delivery in Alberta. Reporting to the Executive Director with ultimate accountability to the Board of Directors of Baseball Alberta, this role will be based out of the Baseball Alberta Edmonton office working as part of a team of employees focused on serving the member Associations of the province in developing, administering, and growing the sport of baseball in Alberta.
Application deadline is January 31, 2022.
FOR FULL JOB DESCRIPTION and to apply on line via INDEED, CLICK HERE