Little League National Tournaments Cancelled for 2021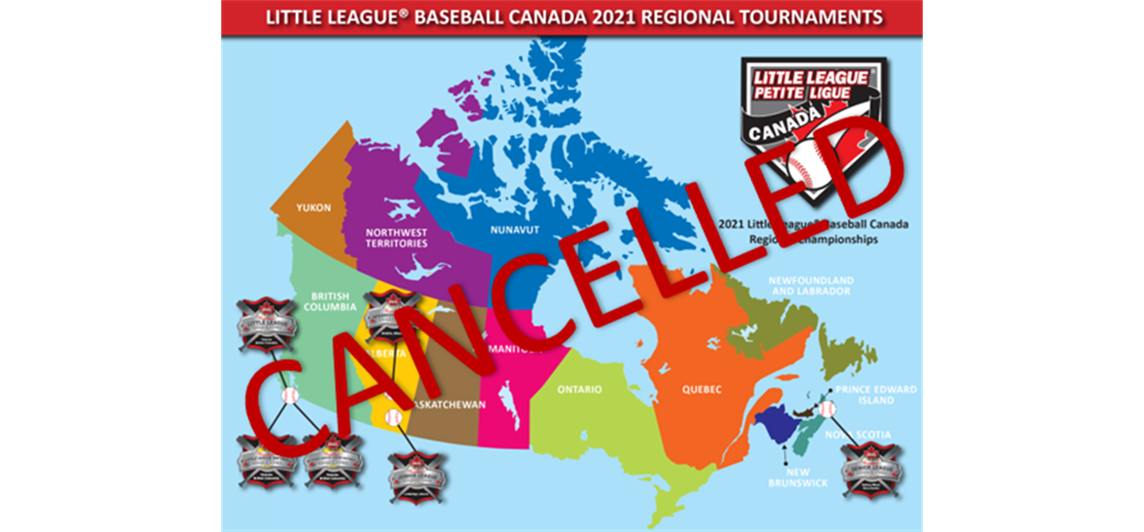 OTTAWA, ON –  Little League Canada announced Monday the difficult decision that all national tournaments in the baseball and softball programs are cancelled for 2021 due to the ongoing concerns brought on by the current Covid-19 Pandemic.
"We had hoped that the situation with the pandemic would get better in time for removal of many of the restrictions we are under with Covid 19. Our primary responsibility is the safety of the children and volunteers in our programs across the country, so all decisions must be based upon that". said Little League President and Regional Director Roy Bergerman.
"While our national tournaments were not scheduled until late July and August, it is clear at this juncture that it will be logistically impossible to hold these tournaments while following the necessary health and safety guidelines. The cancellation of the tournaments at the national does not preclude local leagues and districts from holding a regular season however modified and if desired, district and provincial tournaments if safety plans are deemed fit and they follow National, Provincial, and Local health advisories.' Said Mr. Bergerman.
National Little League Tournaments in 2021 were scheduled in Victoria, British Columbia for Major Baseball, Major Softball, Junior Softball, and Senior Softball. The Intermediate Baseball Tournament was scheduled for Airdrie Alberta, Junior Baseball in Lethbridge Alberta, and Senior Baseball in Sydney Mines, Nova Scotia. Little League Canada would like to again thank all the volunteers for their continued efforts in hosting.
In addition Little League Canada is pleased to announce that all Chartering fees for the 2021 season will be reduced by 50%. Little League Canada hopes this gives our members some added financial flexibility during these difficult times. Any leagues that have already paid a further credit will be applied to your account and outstanding invoices will be updated within the next week.
"We have every hope that we can get all our children active through the summer of 2021. Getting them active and having the enjoyment of playing baseball and softball with their friends and families safety is always the highest priority of our program." Mr. Bergerman concluded.
RELATED: Little League Baseball and Softball Divisions to play through World Series featuring U.S. Teams only.
About Little League Canada
Little League Canada is a Registered Canadian Amateur Athletic Association founded in 1951. Little League Canada was the first International Little League charter ever granted outside the United States of America. Little League Canada yearly involves over 35,000 children and youth participating in baseball, softball, and challenger activities. Little League believes in the power of youth baseball and softball to teach life lessons that build stronger individuals and communities. Joined together by one common goal, every local league is part of One Team. One Little League.