Baseball Newfoundland and Labradoor seeks Grassroots Programming Coordinator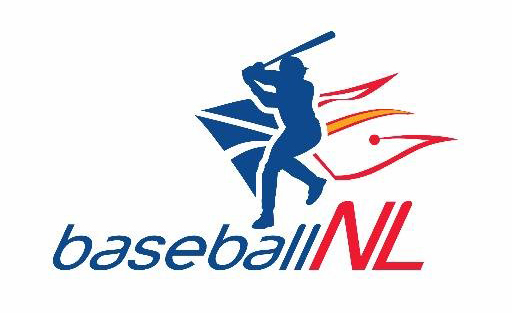 Baseball NL is hiring a Grassroots Programming Coordinator. Applications will be accepted at baseballnl@sportnl.ca until June 25th.
Baseball Newfoundland and Labrador's Grassroots Programming Coordinator (GPC) will be responsible for aspects of programming and administration that are primarily focused on the Rally Cap Program. The GPC will be responsible for conducting clinics within the province for
all associations and in new areas. The successful candidate will report directly to the Baseball NL Executive Director and/or the Baseball NL Minor Committee via the Minor Committee Chairperson.
The successful candidate will be expected to demonstrate a strong work ethic, integrity and honesty and must be attentive to detail and accurate in record keeping and possess an ability to work with a diverse constituency including players, parents, coaches, officials and volunteers.
Areas of Responsibility:
Grassroots Programming – The Grassroots Programming Coordinator will support Baseball NL with administrative duties and will assist with the coordination of Grassroots Programs. This may include the promotion, scheduling, and delivery of local clinics and events for conveners, coaches, and/or players. Programs include (but not limited to):
• Rally Cap Program
• Summer Training Camps
• Female Baseball
The GPC may be given other duties by the Executive Director such as NCCP, Provincial Championship responsibilities, and other required data entry or warehouse responsibilities.
Desired Skills and Experiences:
• Demonstrate knowledge of baseball and a passion for the game.
• Must have a desire to be in a grassroots environment.
• Must have an excellent attitude and work well in a team setting.
• Strong oral and written communications skills and demonstrated organizational skills.
• Working knowledge of baseball programs, NCCP and LTAD principles.
• Must demonstrate the ability to work well with children.
• Must have their own vehicle and valid driver's license, and a smartphone.
• Must be willing and able to work flexible hours (evenings and weekends).
• Must be willing and able to travel within the province.
• Must have a current and clear Criminal Record and Vulnerable Sector Check.
Job Duration:
The Grassroots Programming Coordinator will be hired for eight (8) weeks with a start date of Monday, July 12th, 2021 and an end date of Sunday, September 6th, 2021.
Applicant Eligibility
Eligible applicants must meet the above criteria and also be between 15 – 30 years of age. Baseball Newfoundland and Labrador is an equal opportunity employer and will fairly consider any and all eligible candidates based on the qualifications above regardless of race, gender,
ethnicity, sexual orientation or religious beliefs.
DEADLINE:
Applications will be accepted at baseballnl@sportnl.ca until June 25th.

Jaida Lee leads N.L. under-17 boys' baseball team to win
FROM CBC NEWS – NEWFOUNDLAND AND LABRADOR
Jaida Lee, 15, can play just about any position on the baseball diamond, but she says there's nothing like the thrill of staring down batters on the pitcher's mound.
Lee has been turning heads as the only girl on the Newfoundland and Labrador U-17 boys' baseball team, recently pitching the team's only win at a recent Atlantic tournament in Dartmouth, N.S.
But Jaida is modest, despite her success.
"We won the game," she told CBC Radio's On The Go.
"It was a great show. She did very well out there pitching," her mother, Amanda, chimed in.
"She had a great team to back her up as well. The most impressive thing to me was that it was her first time pitching of the season, she's just back from an injury."
Jaida said she has been pitching since she was about six years old and has learned to thrive under the pressure of pitching on both boys' and girls' teams in tournaments.
"I like the control of it, how you can set the pace of the game," she said.
"I find with baseball you don't get many balls hit to you during the game but as the pitcher you always have the ball in your hand. You're always in control of the game."
She said the confidence has come from a desire to get better every day, along with a great support system from coaches and her parents.
"I'm always a bag of nerves for the first inning when she's pitching," Amanda said.
"It doesn't matter who she's playing or what tournament.… I was like, 'Oh my gosh, oh my gosh,' [But] as soon as the first inning is done, I'm like, 'She did it, of course she did.'"
Jaida said playing with the boys' team is nothing new, since she's played with her brothers locally for years.
While Amanda said she still gets the occasional double-take from some coaches being the only girl playing in a boys' tournament, she said the game puts everyone on an equal playing field.
"They always go, 'Is that a girl out there?' and I'm like, 'Oh yeah, that's my daughter,'" she laughed.
Jaida said she has aspirations to play college baseball in the future, with the ultimate goal of representing Team Canada. But for now, it's all about continuing to get better every day.
"I always try to be better," she said. "I'm never OK with my current skill. So I'm always pitching to be better."