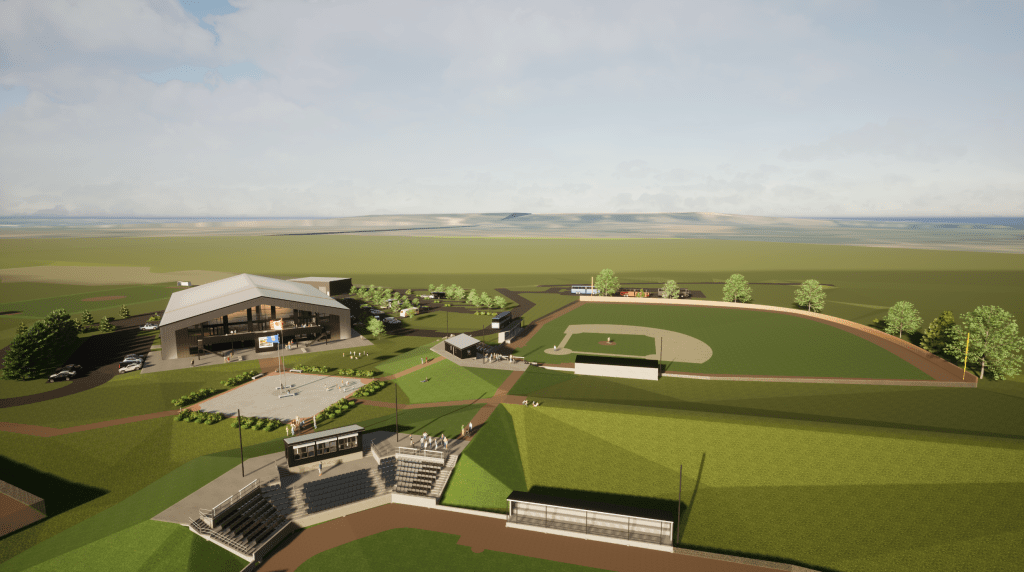 It's a vision that goes back, and back, and back, but will never be gone.
Dr. Neil Webber's baseball roots go back to his early days of being an Alberta farm boy. He loved the sport, at an early age, and enjoyed playing with other farm boys from the Endiang area, north of Hanna. From his childhood, along with his experiences as an educator and grandfather, originated the dream of a baseball academy. His idea of an academy created more excitement with others as well and today we have an institution that has changed the Calgary baseball landscape, as well as the Alberta baseball scene.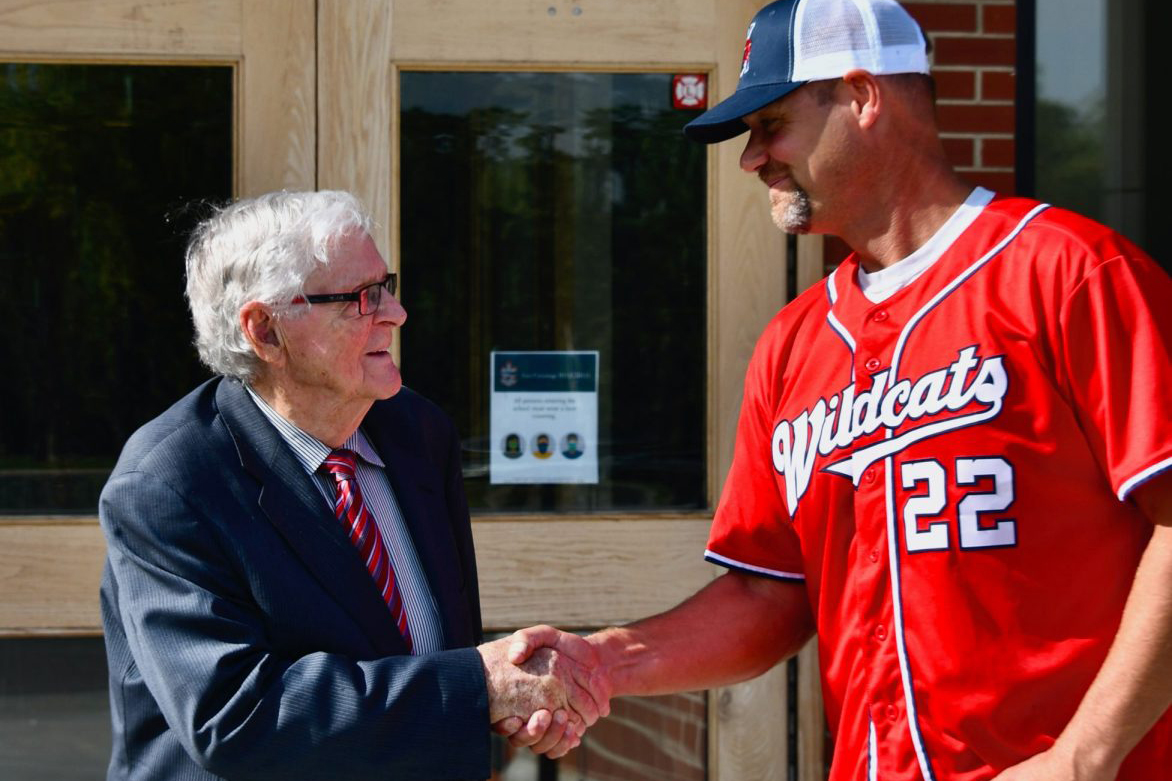 Founder Dr. Neil Webber (left) welcomes Wildcats head coach Chris Reitsma to the program back in September of 2021 
The focus of the Webber Academy and the Wildcats baseball program is to grow the grow the game of baseball and extend as many opportunities to young athletes as possible. At the high school level, Webber's program is offering a College Prep program, which is a 12-month program designed to help prepare/develop players to move on to the collegiate level. The goal is to move kids' skill levels along so that they can have better chance at fulfilling their baseball dreams/goals. Webber Academy hopes to give the players immediate feedback, and, hopefully, move their skill sets along faster.
Webber Academy believes that having the player for the entire year will be a big advantage to players and the coaching staff. All activities/practices will try to fit the Webber Academy stated goal of developing "high achieving students, but always respecting others."
Webber Academy also hopes to run extensive camps with younger players and it is hoped that all Calgary baseball programs will benefit from the camps. It is anticipated that the camps will grow the numbers of kids playing baseball in Calgary, and the rest of Alberta. At the younger age levels, the desire is to not be in competition with other associations, but an additional program to help supplement their present program. The idea is to start small, and success should come easier, and at a higher level, while competing as an older baseball participant.
Webber Academy is also building an Athletic Park in Springbank. The facility, which will be open in the spring of 2022, will have two full-sized fields, with artificial playing surfaces. The complex will also contain a trio of outdoor batting cages, a bullpen training centre, stadium seating with a press box, and one field will include lights. Soon, two additional fields, a soccer pitch, and a state of the art indoor training facility will be completed. The indoor facility (50,000 square feet) will include four batting cages, a full-sized infield, a bullpen area, a weight room, a couple of classrooms, and a restaurant/lounge with a patio overlooking the fields and mountains. A patio, and the entire complex, includes majestic view of the Canadian Rockies.
The hope is that Webber Academy Athletic Park will become a destination location for the Calgary baseball enthusiasts, as well as the Alberta, and the entire Canadian baseball community.
Parksville Royals Deagle and Plant sign with Golden Tide
It's a nice way to start the season if you can swing it.
Two Parksville Royals will head into their last season in purple with their September college plans all sewn up. Campbell River's Ryan Deagle and Courtenay's Thomas Plant have both signed with the Victoria Golden Tide baseball team of the Canadian College Baseball Conference  (CCBC).
Head Coach Frank Kaluzniak was quick to praise his players as they enter their final season with the Royals. "Great accomplishment for these guys. They've been Royals since day one and have shown tremendous and consistent improvements throughout their tenure with the program. I wish both Thomas and Ryan all the best moving forward. They have been a pleasure to coach."
Thomas Plant, 6' 1" and 195 lbs, battled injuries early in 2021 and then showed off an all-around skill set during the season. Plant demonstrated a patient hitting approach with break-out power from the right-side as well as grit and execution on the mound. "I have been training with the Tide this fall/winter and signed to play with them next year," said Plant. "I want to thank the Parksville Royals as they have helped me become not only the ball player but the person I am today. My goals with the Tide are to bring a championship to Victoria while also getting a good education."
Signing with the Tide caps off a tremendous 2021 for Campbell River's Ryan Deagle. Deagle, 6' 2" and 215 lbs, absolutely mashed at the plate this past season hitting .333/.453/.547. Over the course of the COVID-shortened season and playoffs he drove in a team-leading 22 RBI and hit two home runs to go with 6 doubles and 2 triples. Following the season, the team awarded Ryan the Tyler Phillips Memorial award for outstanding performance. "I wouldn't be the person or player I am now without the help of coaches Frank, Bruce, Kevin, and Russy. All of my coaches helped promote me to colleges all over North America and always answered my questions. When I left for four months to train with the Golden Tide this past fall, my coaches with the Royals were extremely supportive checking in with me multiple times. Playing with the Royals has been a great experience and I have countless memories of my teammates in so many games and on the road at tournaments," said Deagle. "The recruiting process with the Tide was easy as I trained with them for 4 months and enjoyed their ways of training and practices. My goal at UVIC is to study sciences and play there for one year and move onto a Division I school on a scholarship."
"We're really excited to have Thomas and Ryan join us," said UVIC head Coach Curtis Pelletier. "We have three coaches who are Royals alum including myself so we believe in what the Parksville program is doing. I've had the chance to coach the Biro brothers back in the day as well as Connor Russell. I know the focus on development is strong in Parksville and any chance we can get a Royal on board, we're ready to jump at that opportunity. Royals alum Ethan Dean has had a great fall for us and we'll be leaning on him come conference to be a front end guy. Thomas and Ryan spent the fall here in Victoria training alongside the Tide and they have shown extreme work ethic and are ready to compete at the next level."
Royals Winterball kicks off Jan 9 for players Grade 8 to 12. For more information, go to http://parksvilleroyals.pointstreaksites.com/view/parksvilleroyals/news/news_538180
New Look, Slightly New Name for PBL Jays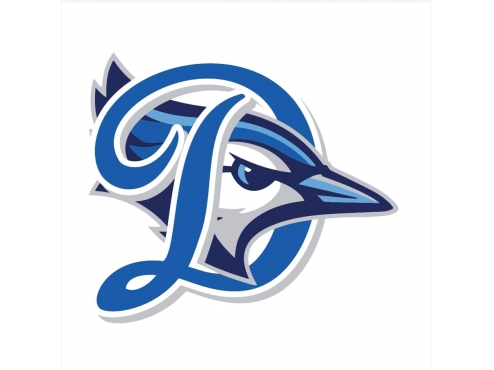 We are excited to announce a minor, but significant, change to our organization's name.
While we pride ourselves on our long standing tradition of developing strong, competitive teams comprised of fine young ball players who work hard on and off the field, we felt it was important to make a minor tweak to our name to more accurately reflect it's geographical makeup.
The North Delta Blue Jays and the Delta Tigers will now be known as the "Delta Blue Jays".
We realize that our team's name can't encompass every single person who will suit up in the 'Jay' blue, however we feel changing our name to the Delta Blue Jays will make us much more inclusive, and better reflect the overall makeup of our club's Bantam, Junior and Senior teams.  This will also align us with other programs within the PBL. We will be proudly developing players from all three Delta's – Ladner, Tsawwassen, North Delta, as well as Richmond and other communities.
This name change also syncs us with our Bantam Prep program, the Delta Tigers, who will also now be known as the Delta Blue Jays.  The Bantam program has been a pillar of success at the Bantam level over the years, and have been an essential partner with the Junior & Senior Blue Jays in the development of these hard working kids, even long before the Tigers and the Blue Jays officially became one in 2019.
We look forward to the continued accomplishments of our Bantam Prep, Junior BCJPBL, and Senior BCPBL Delta Blue Jays –  working with our community's kids, helping them grow into fine, young adults who will have earned the opportunity to continue playing baseball after their high school years are done.
With our name change, we also felt this would be a good time to refresh our brand's logo.   We are excited to reveal our team's new crest, which is best described as 'a dash of the old, crafted into exciting and new, a tiny bit borrowed – all in our familiar blue'.
Delta Blue Jays – Bantam Prep
Delta Blue Jays – Junior
Delta Blue Jays – Senior
Tartans ride pitching to first LKSSAA baseball title
By Mark Malone, Chatham Daily News
The Wallaceburg (ON) Tartans were well-armed to make history this season.
A pitching staff led by Grade 12 hurlers Logan Klompstra and Keegan Huber allowed only nine runs in seven games as the Tartans captured their first LKSSAA baseball championship.
That duo combined on a one-hitter in a 5-2 win over the Great Lakes Wolfpack in Thursday's final at Andy Johnston Field at Kinsmen Park.
"Our pitching has been phenomenal all year (and) carried us through, obviously," coach Linda Nethery said.
But the Tartans are much more than a two-man team, she added.
They went undefeated while outscoring opponents by a combined 53-9.
"Sometimes you have a sprinkling of really good guys and then not so much after that, but we had a solid team of ball players that all had played high level ball," Nethery said.
Some won a Baseball Ontario 'B' championship this year with the Port Lambton 15U Pirates.
"Obviously you hope for the best, but I think we all had high expectations for the season," Nethery said.
Brayden Kraayenbrink hit an RBI double and Chase Sites hit an RBI single in the LKSSAA final. Huber and Connor McCallum also had one RBI apiece.
The Tartans were held to four hits, but they drew nine walks.
"We had some timely hits, for sure," Nethery said. "A couple of walks, good patience at bat and then we had a couple pretty key hits."
Klompstra gave up two unearned runs in five no-hit innings and Huber pitched the final two frames. Each struck out three.
Now the Tartans wait to learn if they'll resume playing in the spring when OFSAA holds its baseball championship. LKSSAA won't announce until March if its teams will be allowed to compete at the OFSAA spring events.
"If they can get through SWOSSAA, they have a shot at making a run at OFSAA," Wolfpack coach Brian Coleman said.
The Wolfpack won OFSAA gold in 2018 and returned to the tournament in 2019.
"Hats off to Wallaceburg," Coleman said. "… They were probably my favourite team to play this year. They were good ball players, they were classy, the coaches were awesome. It was actually a really good game."