Victoria HarbourCats | Victoria Golden Tide and Camosun's Athletic and Exercise Therapy Clinic form partnership for 2021-2022 season
AET staff to keep Golden Tide players in tip top shape during CCBC season
For Immediate Release
August 3, 2021
Victoria, BC – The Victoria Golden Tide, Victoria's entry in the Canadian College Baseball Conference (CCBC) is pleased to announce a partnership today with Camosun College's Athletic and Exercise Therapy Clinic (AET) for the 2021-2022 CCBC season.
The AET will provide athletic therapy and other health and wellness services to Golden Tide players and coaches throughout the year, including having student athletic therapists on site at Wilson's Group Stadium on game days to get players ready to play and to deal with any injuries that arise during the course of a game.
Players will also be able to book time with AET therapists at the AET clinic on an as needed, basis and take full advantage of AET's on campus facilities.
Camosun's AET Clinic has a long-time history of providing Student Athletic Therapists and certified Athletic Therapists to the Victoria HarbourCats of the West Coast League and it is that same level of care and commitment that the AET will provide to the Golden Tide and its players.
"This new partnership will bring immense opportunities for students enrolled in the Bachelor of Athletic and Exercise Therapy degree program through both clinical and field placement opportunities," notes Jamie Johnson, Manager of the AET. "Also, Victoria Golden Tide student athletes will be using the Clinic for their injury rehabilitation and prevention, as needed. We are grateful for this new partnership and we look forward to providing top notch care for the players and to an exciting year of baseball!"
Jamie Johnson, Manager of the Camosun College AET
The Victoria Golden Tide will play as part of an eight-team conference called the Canadian College Baseball Conference (CCBC) which is for university students that in addition to Victoria, has teams in Nanaimo (Vancouver Island University), Kelowna (Okanagan College), Kamloops (Thompson Rivers University), Chilliwack/Abbotsford (University of the Fraser Valley), Calgary (University of Calgary), Lethbridge (Prairie Baseball Academy) and Edmonton (Edmonton Collegiate Baseball Club).
The Golden Tide is scheduled to begin their fall exhibition season on September 11, with 11 home games, plus inter-squad games at Wilson's Group Stadium at Royal Athletic Park in Victoria. The FALL Home Opener will be Friday, September 17 at 6:00 pm against Thompson Rivers University. The CCBC regular season will begin in April of 2022, with approximately 18 home games to be scheduled.
Tickets for the Golden Tide will be on sale at the gates, or can be purchased in advance at the HarbourCats offices or by calling 778-265-0327. Seating is $10.00 Grandstand preferred and $5.00 anywhere else. Rush seating. HarbourCats season ticket holders get first preference for their normal seats. Booster Club "season" packages are also available for $200.00 which provide priority seating for all fall and spring games in our Campbell Club or Diamond Club sections. For details contact Christian at 778-265-0327 or by e-mail at chris@harbourcats.com.
About the Athletic and Exercise Therapy Clinic
The AET Clinic is an extension of Camosun's Centre for Sport & Exercise Education, offering both a state of the art applied learning environment for Camosun students, and exemplary services to our clientele. The AET Clinic offers fee-per-service appointments including, immediate care, reconditioning of musculoskeletal injuries, and health assessment associated with the prevention and management of chronic disease. This includes Athletic Therapy, Musculoskeletal Assessment and Rehabilitation, Exercise Therapy, Fitness and Health Risk Assessment and Evaluation, LASER Therapy and Stabilizing Orthotics. Details can be found at https://camosun.ca/services/health-and-wellness/athletic-exercise-therapy-clinic
UBC Righties Re-Commit to NorthPaws for 2022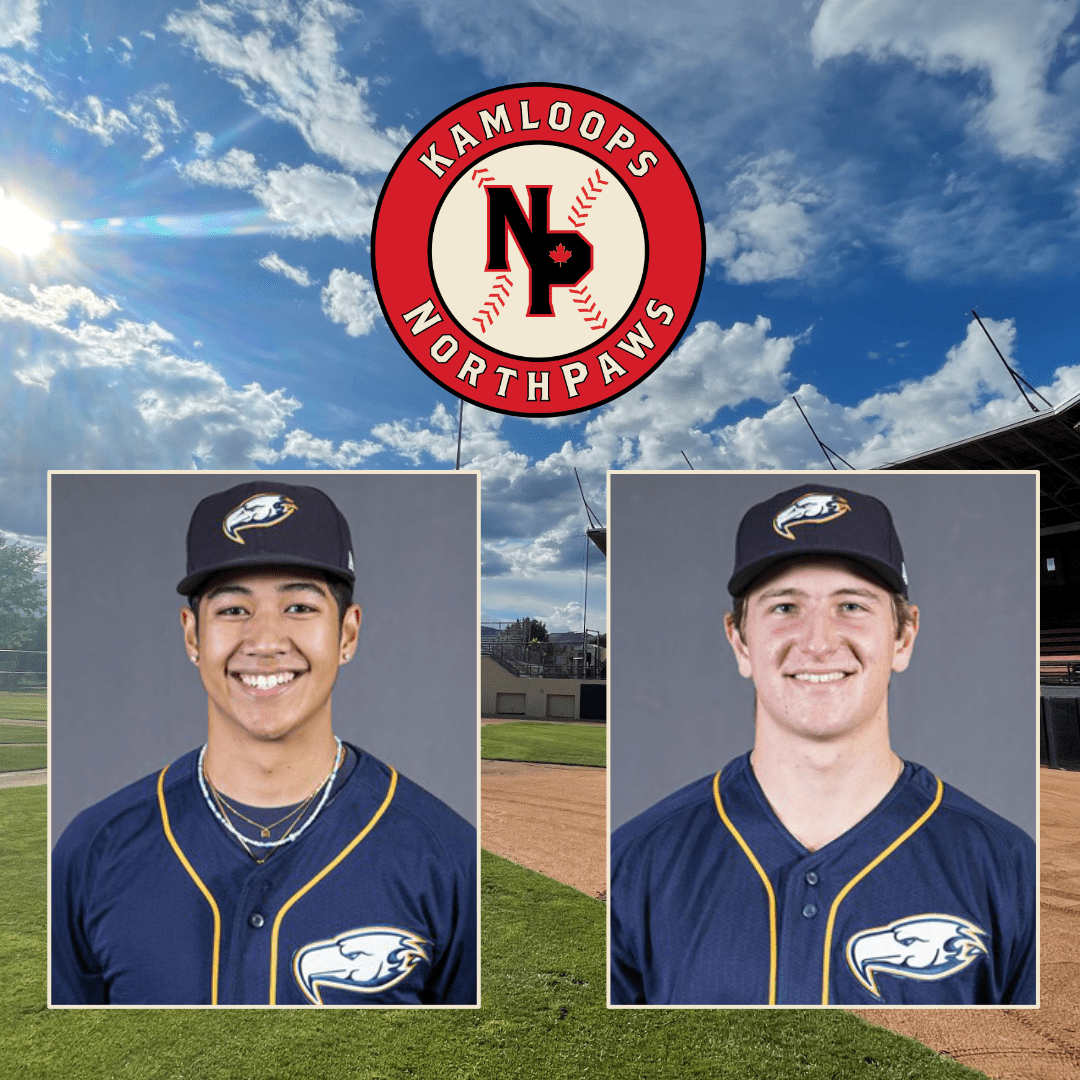 Right-handed pitchers Sean Heppner and Vic Domingo signed with the NorthPaws for the 2022 season. The pair of first-year righties from the University of British Columbia Thunderbirds had initially signed to play in Kamloops during the 2021 season and have recommitted to the expansion team. They are both products of the BC Premier Baseball League and have had their collegiate debuts delayed by a year as the Thunderbirds were unable to play in 2021. The attended the Blue Jays' 2019 Tournament T12 showcase together and were dorm mates during their first year at university, so it's only fitting they will make their West Coast League debuts together in Kamloops.

Source
Victoria HarbourCats – Investors added to group that owns HarbourCats, NightOwls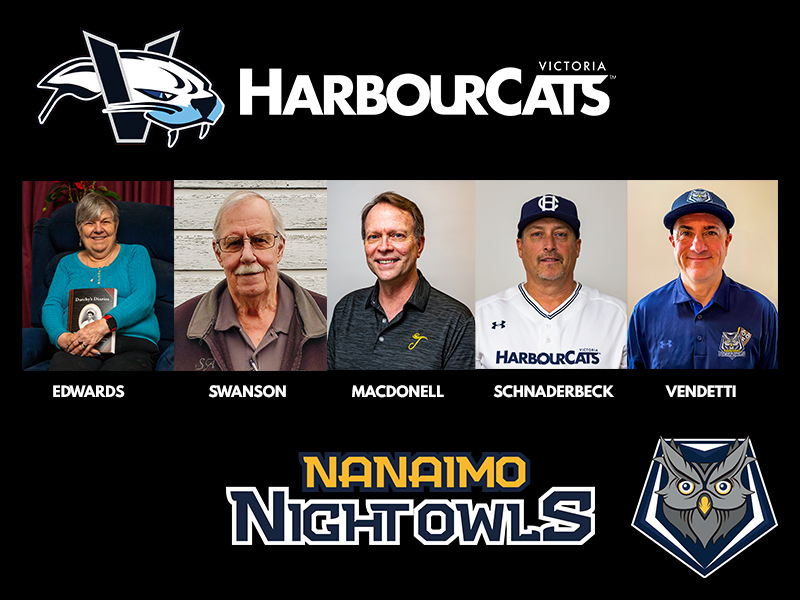 The Victoria HarbourCats and Nanaimo NightOwls have added six new people to their ownership group.
NorthPaws Single-Game Tickets Available for 2022 Season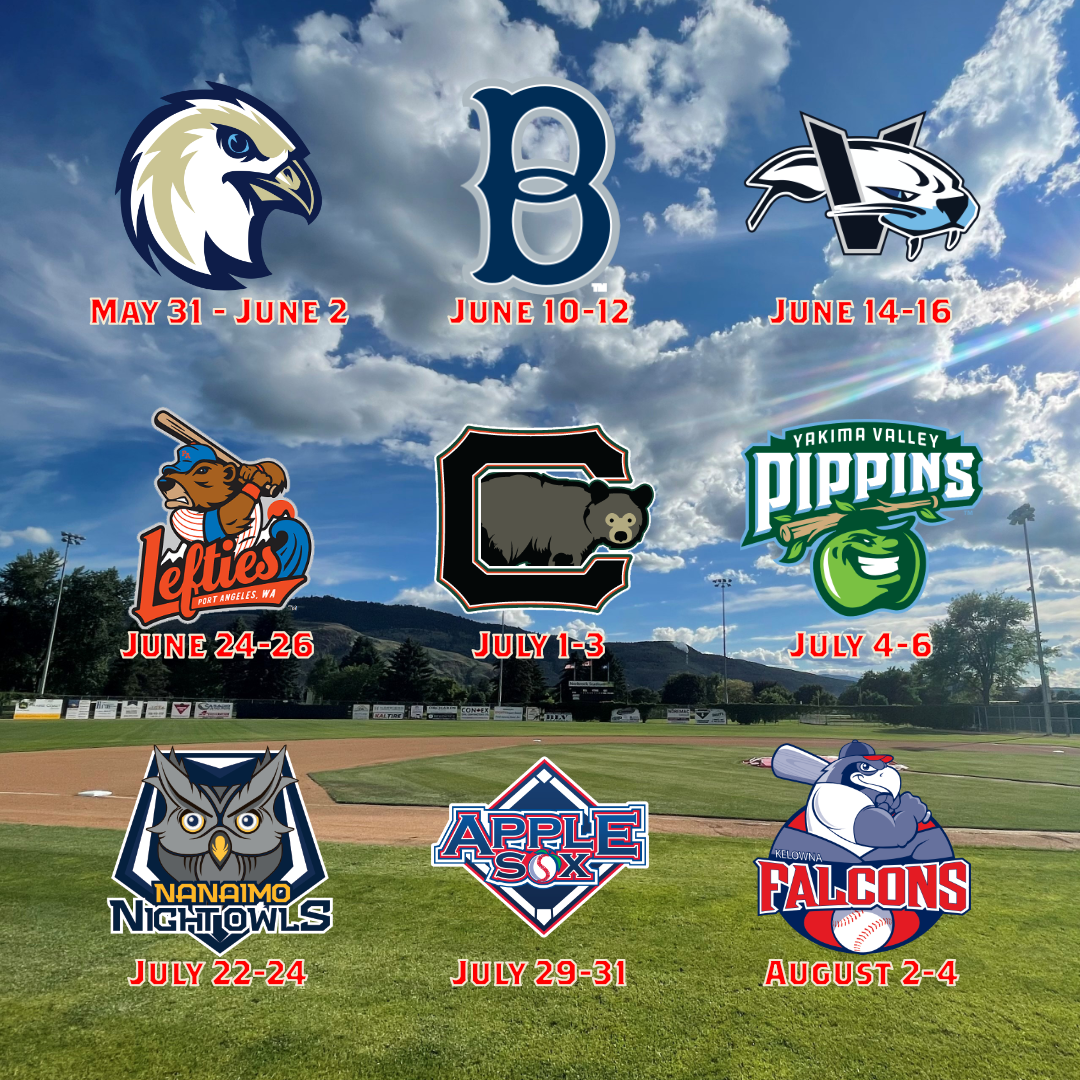 Tickets for the Kamloops NorthPaws 2022 regular season are now available. The inaugural season schedule features nine three-game series from the end of May through the beginning of August. Highlighted […]

Source