Victoria HarbourCats – HarbourCats Announce 2022 West Coast League Schedule
For Immediate Release
November 9, 2021
VICTORIA, B.C. — The 'Cats came back, shiny and new for 2022.
The Victoria HarbourCats are proud to announce the 2022 West Coast League schedule that will see baseball return to Wilson's Group Stadium at Royal Athletic Park, headlined by the home opener on Tuesday, May 31, 2022 against the cross-strait rival Port Angeles Lefties.
The HarbourCats, who have been patiently staying active as the world deals with a health crisis, have weathered the storm and are excited to reveal the 34 home dates (not counting playoffs) that will welcome fans to Wilson's Group Stadium.
Included in that mix is the first-ever series against the fledgling Nanaimo NightOwls, who will visit Victoria June 7-8-9. The NightOwls were set to debut in 2021, but the pandemic put that on pause.
'We get to work on things we've wanted to work on for two years," said Christian Stewart, Assistant GM, who handles ticketing aspects for the WCL club. "People have told us how much they have missed our games, the fun we bring to the community. They want to see Harvey, meet our new players, see Head Coach Todd Haney and the coaching staff. They want a hot dog and a beverage and to sing Sweet Caroline with thousands of others.
"We want that, too. We have a lot of ideas and energy to unleash."
The HarbourCats are planning major promotional nights that will include the VICA (Vancouver Island Construction Association) bobble head giveaway, along with the ever popular fireworks games — dates to be announced soon.
Some final details are yet to be completed, but teams visiting Wilson's Group Stadium for league play this year include Port Angeles, Nanaimo, the Kelowna Falcons, Wenatchee AppleSox, Cowlitz Black Bears, expansion Kamloops NorthPaws, Yakima Valley Pippins, Bellingham Bells, and another Canadian expansion team in the Edmonton Riverhawks. Non-League exhibition games are also planned against the Coquitlam Angels and Redmond Dudes, with one other series nearly finalized, and to be announced soon.
In 2022, the HarbourCats will visit Kelowna, Kamloops, Ridgefield, Portland, the expansion Springfield Drifters, Nanaimo (July 12-13-14), Edmonton, Port Angeles and Bellingham.
"The biggest thing this schedule reminds us of is how appreciative we are of our season members and corporate partners who have stayed with us through this — each and every one," said Stewart. "We all knew the situation, and the work to keep the faith and be ready for a return to play. There hasn't been much activity at our park since August of 2019, aside from our new CCBC college team Victoria Golden Tide, so we're anxious to animate the facility again, with our loyal supporters and put on the full show that is HarbourCats baseball!"
Playoffs would start August 9, and the HarbourCats — two-time league finalists, 2017 and 2019 — are eager to make that next step under Coach Haney, who recently inked a five-year contract.
Season tickets are currently on-sale under the "Brand New for 2022" season ticket campaign with details at https://harbourcats.com/season-tickets/. Ten game flex-packs are also available for the Grandstand, Premium Reserved, General Admission and (new for 2022) Right Field Reserved seating areas.
Single-game tickets are NOT YET on sale, but will be announced once our ticketing system is updated and in place and after ticket holders from the cancelled 2020 and 2021 seasons have a priority opportunity to exchange seats for the 2022 season. Stay tuned to our website and social media for announcements on this soon!
Please visit our website at www.harbourcats.com or e-mail chris@harbourcats.com for more information.  You may also call the office at 778-265-0327.
Victoria HarbourCats 2022 schedule (bold, home)
Game Times: Mon-Sat, 6:35pm/Sun, 1pm first pitch for home games, except where noted
May 31-June 2, HOME TO PORT ANGELES LEFTIES
June 3-5, at Kelowna Falcons
June 7-9, HOME TO NANAIMO NIGHTOWLS
June 10-12, HOME TO KELOWNA FALCONS
June 14-16, at Kamloops NorthPaws
June 17-18-19, HOME TO Coquitlam Angels (Non-League)
June 21-23, HOME TO WENATCHEE APPLESOX
June 24-26, at Ridgefield Raptors
June 28-30, HOME TO COWLITZ BLACK BEARS
July 1-3, at Portland Pickles
July 4-6, at Springfield Drifters
July 8-10, HOME TO KAMLOOPS NORTHPAWS
July 12-14, at Nanaimo NightOwls
July 15-17, HOME TO YAKIMA VALLEY PIPPINS
July 19-21, HOME TO BELLINGHAM BELLS
July 22-24, at Edmonton Riverhawks
July 26-27-28, HOME TO TBD (Non-League)
July 29-31, at Port Angeles Lefties
Aug. 1, HOME TO Redmond Dudes (Non-League)
Aug. 2-4, at Bellingham Bells
Aug. 5-7, HOME TO EDMONTON RIVERHAWKS
 Playoffs begin August 9
NorthPaws Introduce Jenna Forter as New GM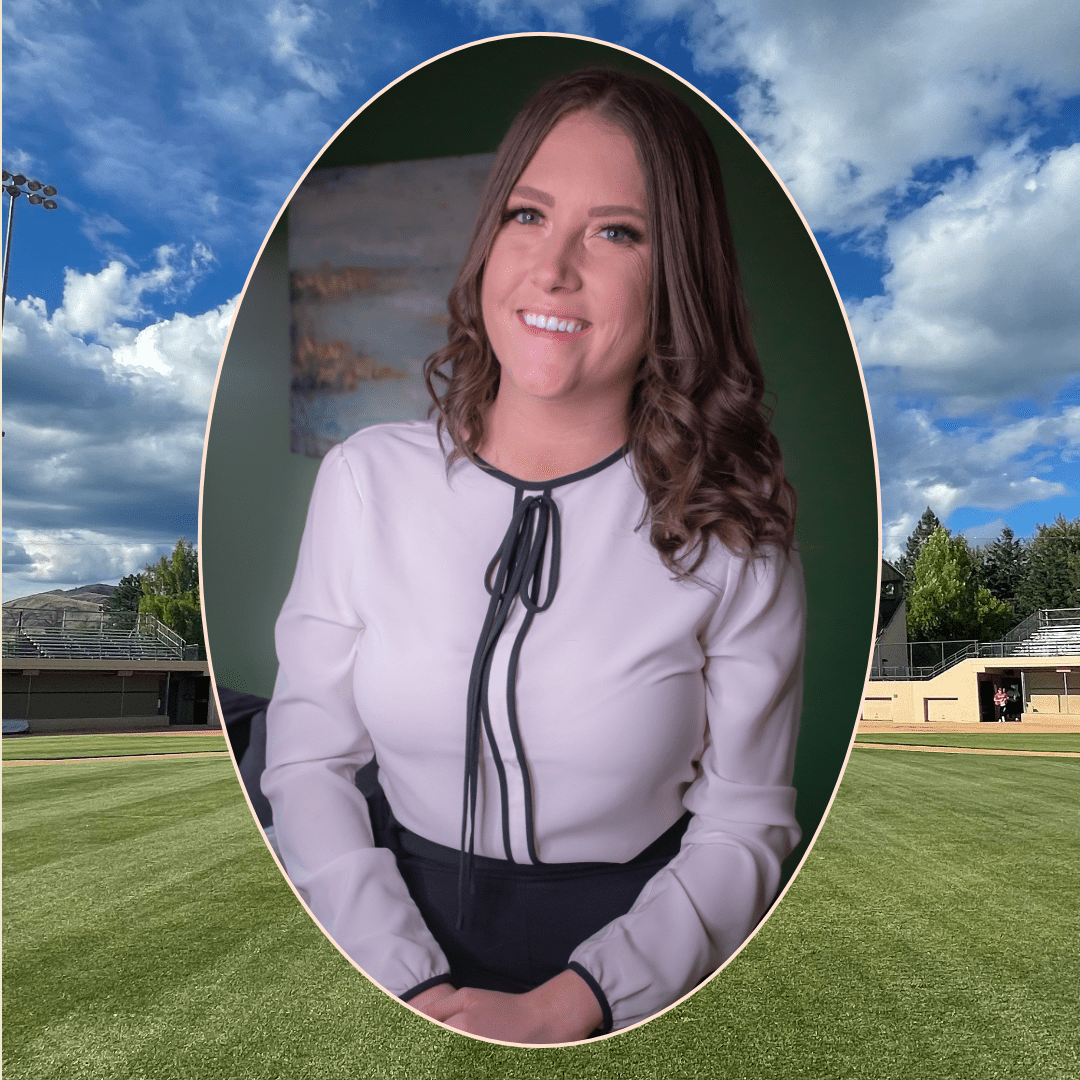 Jenna Forter is the new GM of the Kamloops NorthPaws
The Kamloops NorthPaws has a new face at the helm.
Kamloops local Jenna Forter has been hired as the expansion team's new general manager.
A graduate of Thompson Rivers University, Forter brings a wealth of experience in the tourism and hospitality industry to the NorthPaws front office. She also brings a worldwide perspective having grown up in Southeast Asia and living in Lake Louise and Revelstoke before moving to Kamloops in 2017.
"I have a passion for the Kamloops community and I truly believe in the legacy the NorthPaws want to build. I'm excited to be a part of building this expansion franchise," says Forter.
With the announcement, Forter becomes the fifth active female GM in the West Coast League and the only active GM in the Kamloops sports community.
Forter takes the reins from interim general manager Sean Wandler who will remain with the organization.
"We're excited to have Jenna as the next member of local, homegrown talent on our staff. Sean's role as GM was always intended to be on an interim basis and he will still be an integral part of our team. We see this as a great addition to our staff as we work toward opening day in May," says co-owner Jon Pankuch.
Forter joins head coach Cole Armstrong and operations manager Jamie Shinkewski as NorthPaws front office staff as the aforementioned homegrown talent.
Armstrong grew up in Surrey and spent summers with his grandparents around Heffley Lake before embarking on his career in professional baseball. He returned to BC to join the NorthPaws front office this summer after nearly two decades south of the border.
Shinkewski is a born, raised and returned Kamloopsian and has filled various roles across the Kamloops sports community.
Victoria HarbourCats – HarbourCats Ready to Begin Ticket Exchanges for 2022 Season
New single- game ticket sales to begin December 9th, 2021
For Immediate Release
November 29, 2021
CLICK IMAGE FOR LARGER VERSION
Victoria, BC – The Victoria HarbourCats are excited to announce that beginning Tuesday, they are now ready to start exchanging unused 2020 and 2021 tickets and 2020, 2021 and 2022 ticket vouchers for specific game tickets for the 2022 West Coast League season at Wilson's Group Stadium at Royal Athletic Park  (SCHEDULE TO RIGHT and HERE).
PLEASE NOTE THIS IS FOR FANS WHO HAVE EXISTING 2020 and 2021 TICKETS OR 2020, 2021 and 2022 VOUCHERS / FLEX-PACKS FOR EXCHANGE ONLY! 
NEW SINGLE GAME TICKET SALES WILL NOT BEGIN UNTIL DECEMBER 9th at 10:00 AM.
Ticket exchanges will begin at 10:00 AM, Tuesday, November 30th at the HarbourCats office at 101-1814 Vancouver Street, however in order to expedite this process and to ensure we are meeting required protocols for number of people in our small office at any one time, we are asking fans to PLEASE BOOK AN APPOINTMENT to come in and do the exchange.
Fans can book appointments at go.harbourcats.com
Please note, if you booked your 2020 or 2021 tickets on-line with Select Your Tickets and received e-mailed PDF tickets, you may call them directly at 250-220-7777 to make the exchange and do not need to come into the HarbourCats office to do this.
2020/2021 actual GAME tickets MUST be exchanged at the HarbourCats office, ideally prior to the start of our 2022 season.  Such tickets will NOT be accepted at the stadium box office windows on 2022 game days.
For ticket voucher  / flex-packs exchanges, while we would prefer all  exchanges happen at the office and prior to the start of the season, we WILL accept ticket vouchers for exchange at the box office windows on 2022 game days, but, note, as we expect this to be a busy season of HarbourCats baseball, tickets for specific sections will be subject to availability on those days.
If you do not have vouchers and want to take advantage of the early exchange opportunities for 10-game flex pack holders noted above, you CAN  purchase new or additional 2022 10-game flex packs at any time.  These can be purchased at the HarbourCats office, or on-line at https://victoria-harbourcats-official.myshopify.com/products/10-game-flex-pack-general-admission
PURCHASING 2022 INDIVIDUAL GAME TICKETS
2022 single-game tickets will go on sale to the general public on December 9th, 2021.  These will be available at the office, or on-line via Select Your Tickets at https://harbourcats.com/tickets. If you do not have 2020/2021 tickets for exchange, or 2020, 2021 or 2022 ticket vouchers, you will have to wait until that date to purchase single-game tickets for the 2022 season.
SEASON TICKET HOLDERS
If you are a FULL season ticket holder and you have paid in full for your seats prior to the 2020 or 2021 seasons, or have recently purchased seats for the 2022 season, there is no need for you to do anything at this time.  Your seats are held for 2022, your payment has been applied and your tickets will be ready for pick-up sometime in Mid-May.  Should you wish to upgrade your seats or add seats, or if you do not have season tickets and would to purchase them, please contact chris@harbourcats.com or call the office at 778-265-0327.
Should you have any questions at all on any of the above, please do not hesitate to contact Christian Stewart, Assistant GM of Ticketing and Media at 778-265-0327, or by e-mail at chris@harbourcats.com.
2021 Commitments Re-Sign with NorthPaws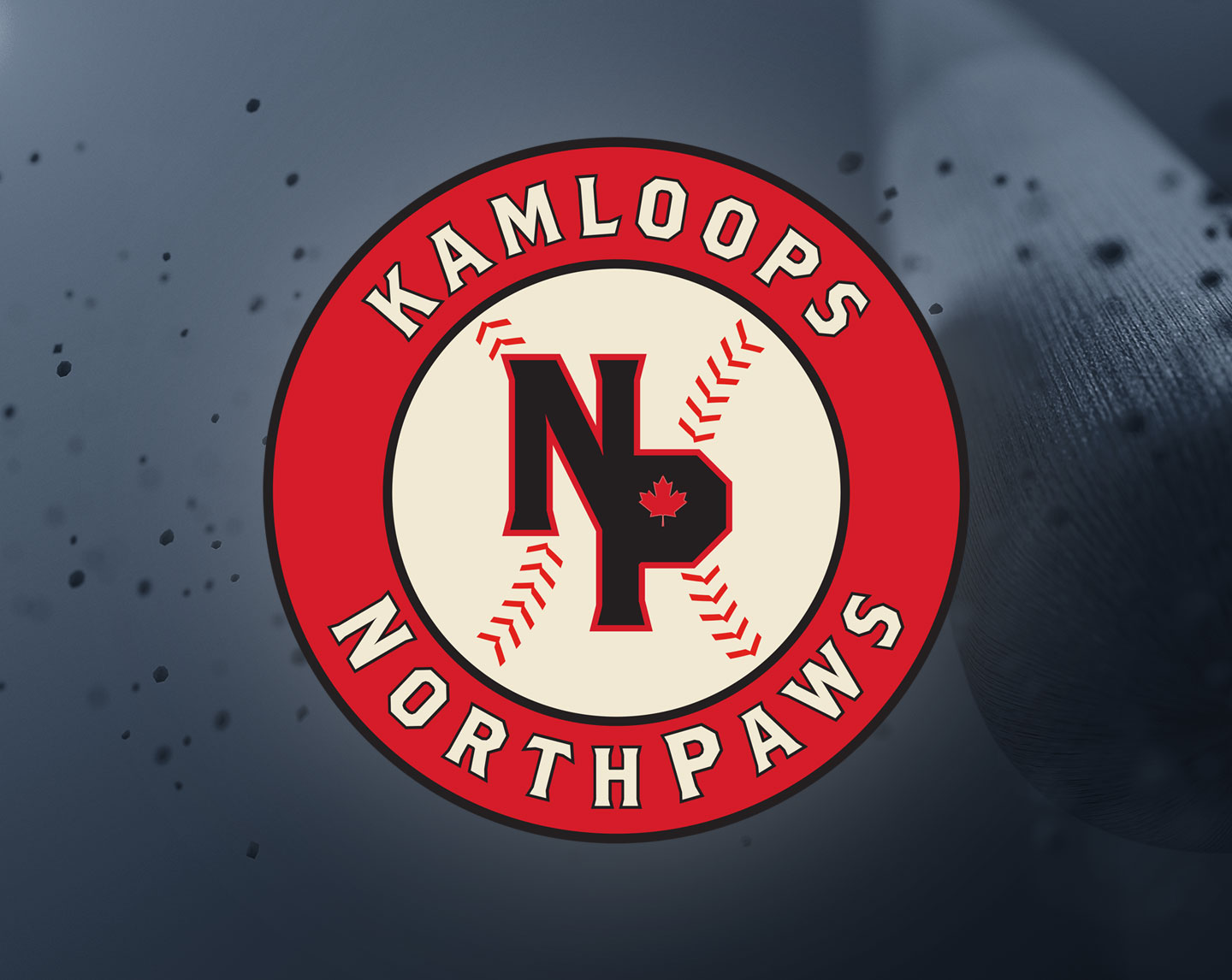 The Kamloops NorthPaws have resigned a quartet of players and a coach who were slated to be a part of the 2021 campaign.
Players Thomas Green, Marshal Luiz, Trey Newman, Colby Ring and assistant coach Sammie Starr have all recommitted to the Tournament Capital's expansion franchise after missing the opportunity last summer when the 2021 season was cancelled due to pandemic-related circumstances.
"I wish Kamloops could've seen these guys this past summer but talking with them they continue to be excited to come to Kamloops and be a part of what we're building with the NorthPaws," says head coach Cole Armstrong.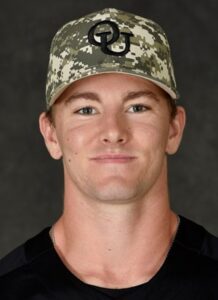 Thomas Green
The middle infielder from Courtenay, B.C. joined the NCAA Division I Oakland University Grizzlies this fall.
He played the 2021 summer season for the Amarillo Sod Squad in Texas, putting up a .250 average with 15 RBIs in 35 games.
His cousin, Taylor Green, was drafted by and played for Milwaukee Brewers and is currently working in their scouting department.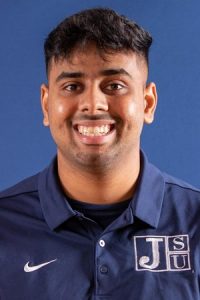 Photo Credit: JSU Athletics
Marshal Luiz
A left-handed hitting junior catcher at Jackson State University, Luiz grew up in Surrey and had previously learned under Armstrong's tutelage during high school.
He posted a .259 avg, 27 walks and 23 RBIs in 26 games for a Tigers team which finished a perfect 24-0 in league play during the 2021 season before falling in the Southwestern Athletic Conference championship.
"It's pretty cool to have a West Coast League team not too far from home and be able to play competitive baseball in such a highly touted summer collegiate league. Being a B.C. guy, it's going to be really cool to experience that and be a part of it," Luiz said.
Photo Credit: UVU Athletics
Trey Newman
Trey Newman was the first player to officially sign a contract to play for the Kamloops NorthPaws, and he is again one of the first players to re-commit to the team's delayed inaugural season.
The Arizonan catcher played his 2021 season at Utah Valley University leading the team with a .382 on-base percentage. He posted a .230 batting average and started 17 games behind the plate as a Covid freshman.
He transferred this summer to Central Arizona College, the 2021 NJCAA national championship runner-up, where he impressed through the fall.
Newman has committed to return to NCAA Division I next year with the Arizona State University Sun Devils.
Colby Ring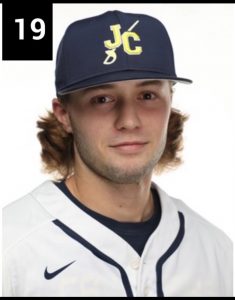 The crafty lefty from Langley is entering his junior season with the University of Antelope Valley Pioneers.
He will come to NorthPaws as one of the few players with prior experience in the West Coast League. He suited up for the Bellingham Bells during the 2019 season.
"I can argue the West Coast League has some of the best players in North America and it's definitely one of the best leagues to play in during the summer," Ring said.
Sammie Starr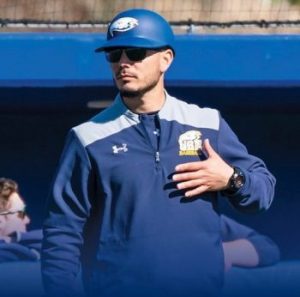 An assistant coach at the University of British Columbia, Starr brings a wealth of knowledge to the NorthPaws staff.
Originally from Toronto, Starr played at UBC as an infielder before playing and coaching in the Baltimore Orioles minor league system where he crossed paths with Armstrong.
"As far as young coaching talent in Canada, he's as good at it gets," says the NorthPaws skipper.
The NorthPaws open the inaugural season on May 31 when the Edmonton Riverhawks come to Norbrock Stadium. The full regular season schedule is available online: https://www.northpawsbaseball.ca/schedule.
Reserve your seat to see the NorthPaws during the inaugural season. 10-Game Flex Plans and Season Tickets are on sale now. Visit https://tickets.northpawsbaseball.ca to join us at Norbrock Stadium next summer.