Glace Bay Panthers win SSNS Highland Region baseball title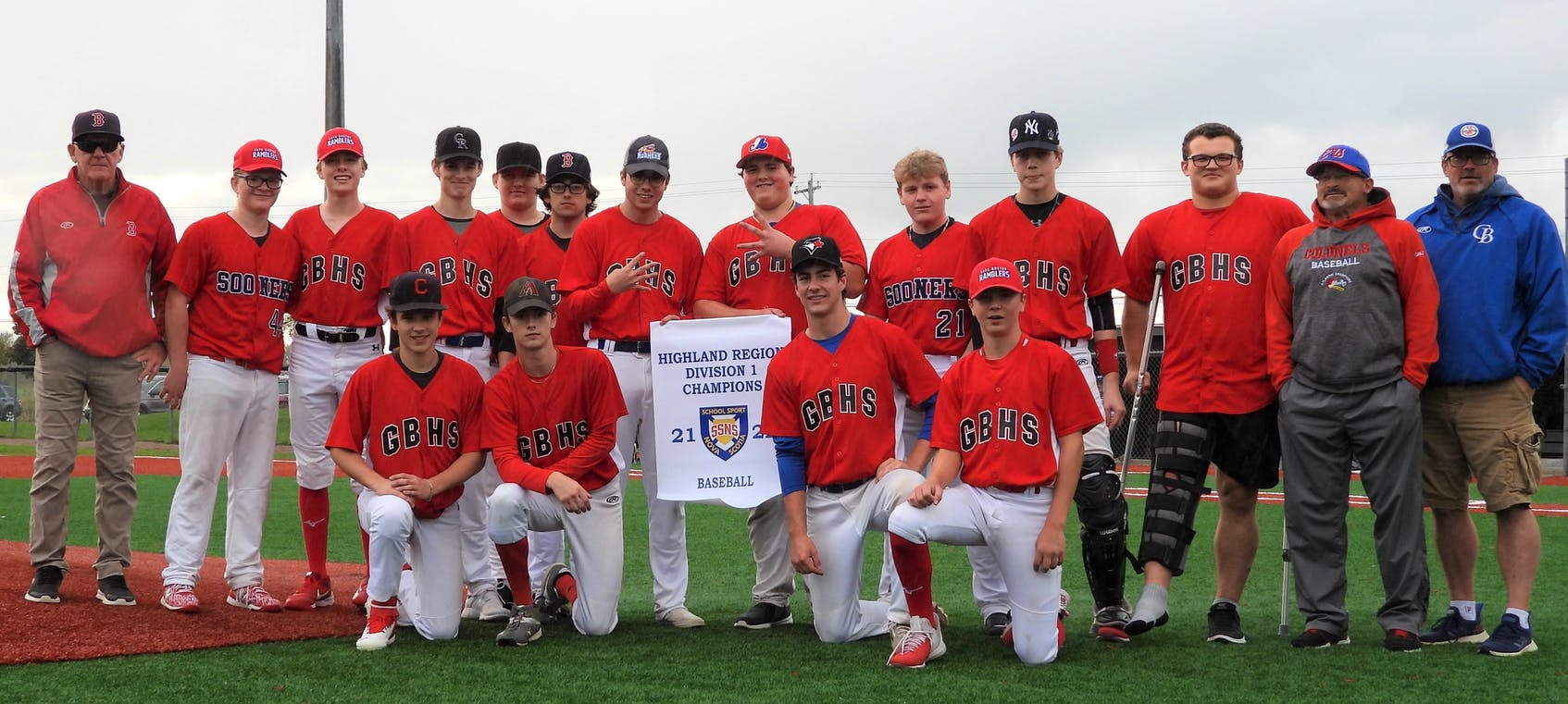 GLACE BAY, N.S. — The Glace Bay Panthers captured the School Sport Nova Scotia Highland Region Division 1 baseball championship title last month, defeating the Memorial Marauders 9-2 at the Susan McEachern Memorial Ball Park in Sydney.
Members of the team are shown with the championship banner.
From left, front row, Zack Anthony, Darian McInnis, Mitchell Macdonald and Breton Parsons; back row, Ricky Wiseman (manager), Dylin White, Brayden MacDonald, Colby Campbell, Cody Nightengale, Tyler Cormier, Adam Hicks, Ryan Ellsworth, Andreas Kachafanas, Brady Doucette, Robert Gillis, Allan Gillis (coach) and Steve McInnis (coach). Also part of the team were Lachlan Pilling, Dawson Byrne and Sheldon Burke (coach). (PHOTO:  LISA TAYLOR))