Atlantic Provinces plan for Regional Championships in lieu of cancelled Nationals
Baseball PEI and its sister organizations Baseball Nova Scotia, Baseball New Brunswick and Baseball Newfoundland and  Labrador announced Tuesday that they hope to hold a regional High Performance Baseball Championships this summer to serve as a replacement for the National Championships cancelled by Baseball Canada.
Upon the decision by Baseball Canada to cancel National Championships in 2021, so long as the "Atlantic Bubble" is open, interprovincial play is permitted by each province's respective Public Health Office and conditions surrounding the Covid-19 pandemic permit it, Baseball PEI and the other Atlantic Provincial Baseball Organizations are planning to hold "Atlantic Canadian High-Performance Baseball Championships" for their respective Provincial/High-Performance teams at the 13U, 15U, 16U Girls, 17U, 22U and Senior Men categories.
The four Atlantic Provincial Baseball Organizations understand and support Baseball Canada's decision in regards to the cancellation of National Championships in 2021. However, the four Atlantic provinces agree that, provided the conditions exist for the safe completion of events for Provincial/High-Performance teams, we do not want another summer without some sort of tournament for our Provincial/High-Performance teams. Therefore, preparations are already in the works to create events to replace Baseball Canada National Championships in 2021 for Atlantic Canadian Provincial/High-Performance teams.
In addition to providing tournament baseball for all high performance age groups, the Regional Championships would also, in part, replace the Basbeall Canada sanctioned tournaments that were to be held in the region this summer, including the 13Us National Atlantic Championship in St. John's, NL, the 16U Girls Invitational in Summerside, PEI, the 22U Men's Championship in Dartmouth/Halifax, NS and the 21U Women's Invitational in St. John's, NL.
Dates and locations of specific events have not been set yet, and due to the  volatility and unpredictability of the Covid-19 pandemic and other factors, are subject to change, and/or these events may be cancelled. If it is not possible to go ahead with these events, a decision will be made sometime in July.
If these events go ahead, they will mostly follow Baseball Canada rules. The intent will be to schedule these events close to the date of when that respective category's National Championship was scheduled. If permitted by their provincial Public Health Office, each province will send one team to each event (in most cases the team that would normally represent the province at the respective Baseball Canada National Championship).
When more information is available, it will be given via each province's website and/or social media platforms.
Safety concerns run Campbell River Minor Baseball out of Nunns Creek Park
Parents say 'needle and feces sweeps' have become part of everyday life for the baseball community
– By Mike Davies
Campbell River Mirror
Nunns Creek Park is no longer safe for children.
That was the message presented to city council by Campbell River Minor Baseball at the city's May 11 Committee of the Whole meeting, where Stewart Dumont and Larry Samson with the Campbell River Minor Baseball Association asked the city to allow the association to move its activities to the Sportsplex.
With them they brought letters of support from numerous parents, volunteers and community members echoing the association's concerns, many of which described specific issues of concern.
"Nunns Creek Park is not suitable for children to play at in my opinion," wrote Terry Basso. "One of the moms was taking her younger children to the play area the other morning and I had to tell her to look for needles first. Is this where we want our children playing?"
Chantelle May, who has been actively involved in minor baseball since 2011, says while the behaviour and concerns aren't new, they have certainly escalated over the years.
"From the very beginning, in 2011, we had to do what we dubbed 'needle and feces sweeps' of the fields, bathrooms and playground to assure that our children would not come into contact with anything/anyone dangerous to them," writes May. "This just became a normal part of our duties before each game/practice."
But recently, May says, they have gone from sweeping the fields for feces and needles to also encountering intoxicated people who threaten people's safety.
"I had encountered a man occupying a bathroom, with his shopping cart, he had barricaded the door only to open it to spit at me because I had asked him to please pack up as we were hosting a tournament that weekend," May writes. "He then went on a verbal tirade directed at anyone within earshot (about 50 parents and kids) with the most vulgar language I've ever heard."
Stacey Rosse, manager of the league's U11 Yankees, says she, too, has had enough.
"I love how excited my kids are to head to the ball field a couple times per week, however, as a parent/coach/manager there is also a a feeling of dread and anxiety," Rosse says. "What will be waiting for us today when we get there? How many needles am I going to find on or near the field? How much garbage will be piled up in the dugout?
"I am a compassionate person," Rosse continues, "but I am tired of worrying about the state of the fields and the people hanging around them. It's not fair to our kids or to us as volunteers. The fact that many drug users frequent this area of town is not going to change anytime soon. It's been this way as long as I can remember. We have a space in the Sportsplex that is hugely under-utilized that could be the perfect place to relocate our baseball program to. With a few upgrades we could finally have a safe and nice place to play baseball! A place that we would be proud to host teams from other communities instead of feeling embarrassed."
Mayor Andy Adams says upon hearing these reports, council decided to immediately move CRMB to the Sportsplex. There was a recommendation to ask city staff to come back to council with a report on the matter, but council decided that three weeks was too long to wait.
"The presentation was disturbing," Adams says. "But we wouldn't be meeting again for three weeks and I felt that was too long to wait. We can't have kids put in that type of situation, so the decision was to direct staff to have minor baseball move immediately to the Sportsplex."
Adams admits, however, that there may be complications associated with that decision down the road.
"Nothing else is going on right now in the fields (at the Sportsplex), but the challenge will be if things do open up in terms of provincial health orders and other sports, whether it be rugby or slowpitch or other things get going, they all can't fit at the Sportsplex."
So the next move for the city is to establish an inventory of its fields and what shape they are in – perhaps partnering up with the school district on a plan – so they can get everyone able to play, as well as, Adams says, "figuring out what we're going to do with Nunns Creek Park."
That discussion, the mayor says, will happen at the May 31 meeting of city council.
Baseball Quebec proposes changes to women's high performance programs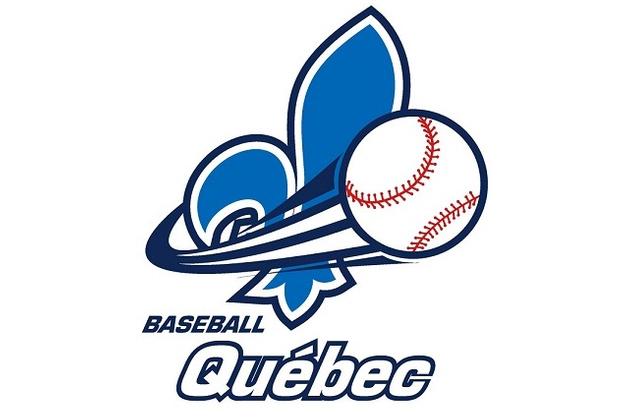 Note: Article translated from French
Vanessa Riopel, new women's baseball coordinator for Baseball Quebec, is making a major change in the high performance structure to better support the elite women in Quebec. "We have two objectives in this process," says the new coordinator. "Keep our daughters a little older in high performance and give our 19U players better competition opposition."
Several older girls had to stop playing elite because they no longer had a coaching option. It was necessary to create a reception level throughout the summer season for this group of elite girls. We also believe that as we go up against more mature girls, our 19U girl group will see their competitiveness increase over the weeks. This new approach will promote our future initiatives, such as establishing a support structure at the CEGEP and university level in the coming years.
The new program will bring together our best players from Quebec 17 years and over in order to develop them together, but also in the face of adversity to continue to progress. "By talking to Maxime Hockhoussen and Yannick Desjardins of the ABC, I loved their concept of" SUPER LEAGUE "where their best players are grouped and trained in a Minor League Baseball mode," she adds.
It is therefore under the same model that we will select our 28 best players aged 17 and over. We will form two equal teams, namely the BLUES and the WHITES. The girls will practice together on Saturday mornings and then divide to make way for the competition in the afternoon. They will be challenged in specific situations. In addition to the BLEUS vs WHITES series, they will play in the 18U / 21UF league in Lanaudière to have 2 additional games per athlete during the week.
The girls will be supervised by passionate coaches, but also former elite players who want to give back to the new generation of athletes.
Charles St-Laurent, Head Coach
Coach for ten years, Charles has an interesting track record with a lot of experience in major competitions. He has been coaching the provincial women's teams for several years now and has been on the podium several times with them. In addition to playing a coaching role, Charles is a man who is deeply involved in the development of the women's component in Quebec.
Xavier V. Aguilar, Pitching Coach and kinesiologist
Xavier has been in the coaching business for over 15 years. He not only has the knowledge of baseball, but above all as a physical trainer who will allow him to have a real impact on the sports performance of our athletes from Quebec teams.
Mathieu Péclet, Infield Coach
Mathieu has been working with head coach Charles St-Laurent since the 2015 season. Involved every year as a coach at the Claude-Raymond Classic, Mathieu has been involved in excellent baseball for several years now. In 2018, he won the gold medal with the Quebec 21U women's team at the Canadian championship.
Catherine Labelle, Assistant Coach
Previously a player in the Quebec teams, Catherine began to be involved as a coach of the provincial teams in 2019. Already working in this capacity in volleyball, she was able to bring her passion and her knowledge to all the members of the team. An excellent hitter and leading vaulter, Catherine knows how to inspire young athletes.
These four coaches will obviously be supported by Vanessa Riopel on the field as well as other guest coaches including several important names in the world of baseball in Quebec. These people will come to share their knowledge and experience during the big development days on Saturday. They will be unveiled shortly.
For Sylvain Saindon, technical director at Baseball Quebec, the women's part of baseball is coming to a crossroads. "The past 4 years have seen our Quebec teams program grow and become more professional over the years. Our former women's baseball coordinator, Steve Langlois, had done a colossal job of putting all the pieces of the puzzle in place.
"We are now grafting all the great projects around this structure. Think of the 2023 Quebec Games where our girls will be represented for the first time in the history of the Games. A first also for the Canada Games in 2025.
"We also remain in partnership with Baseball Canada for the holding of several events, including a camp inspired by the T12 ( talent detection camp organized by the Jays ) that could be held here in August in Quebec. Due to the lack of a Canadian Championship this year, this event could serve as recruitment for the next Team Canada formation "
Annie Larouche joins Baseball Quebec's Board of Directors
It is with pleasure that Baseball Quebec announces that Annie Larouche will join the board of directors of the federation as a co-opted member. Within the Board of Directors, she will work on issues surrounding human resources and the community component. Involved in professional sport for almost 30 years, she became Director of Operations for the Canadian Elite Basketball League at the start of 2021.
"With her extensive experience in the world of sport, Annie will be a great asset in our team. I look forward to working with her on various issues to take baseball even further, "said Marc Vadboncoeur, President of Baseball Quebec.
Previously, Annie worked for no less than 25 years with the Montreal Alouettes, notably as Executive Director of the Montreal Alouettes Foundation and Community Relations, the cheerleading team and the Alouettes Alumni Association. . She has also been involved with various sports organizations around Montreal over time.
"In addition to being very competent in her field, the addition of Annie to the board is another step towards parity in our sport. Whether with the players, officials, coaches or administrators, we want to make even more room for women and girls in baseball and we will continue to take concrete actions in this direction ", adds Maxime Lamarche, General Manager. of Baseball Quebec.