WCL All-Star, Canadian Slugger Among Four Added by NightOwls
Chavez, now a junior at St. Mary's in Texas, pitched in the junior college World Series in 2019 for New Mexico Junior College prior to arriving in Port Angeles. The product of El Paso was 2-1 in 17 games with 20 hits allowed in 23 innings for the Lefties, earning a spot on the North Division team for the 2019 all-star game in Bend. At 6-4/190, with a fastball above 90, scouts are watching him closely.
Marchese is a 6-2/230 sophomore at Niagara University, a lefty thrower/hitter with power who hit two home runs in his college freshman season, then hit .243 with four home runs and 27 RBIs in 43 games for Cowlitz in the summer of 2019. Marchese, who played for Whalley at the BCPBL high school level, can play both first base and outfield.
Brock Kleszcz, a 6-2/200 outfielder and right-handed hitter, is from Valencia, CA, and is at UC-San Diego, the younger brother of Yankees draft pick Cole Kleszcz. Brock is expected to contribute as a true freshman and bring centrefield speed with a mid-order bat, and was highly recruited by a number of D-1 schools.
Alvarez is a 6-0/185 righty from Rancho Cucamunga, CA, and a sophomore at UCSD, and has been part of championship teams. He brings an upper-80s fastball and mix of off-speed that Coach Spears will value with the pitching staff.
Reminder, this weekend — Friday, Oct. 2, through Sunday, Oct. 4 — South Nanaimo Panago will donate $2 from every pizza sold to the Nanimo Minor Baseball Association. The NightOwls Ney-te the NightOwl will be on location from 4:30pm to 5:30pm on Friday at the South Nanaimo Panago location to assist. Fans wishing to support this great partner promotion can call 250-310-0001 to order.
Lefties Win Game 2 With 9th Inning Comeback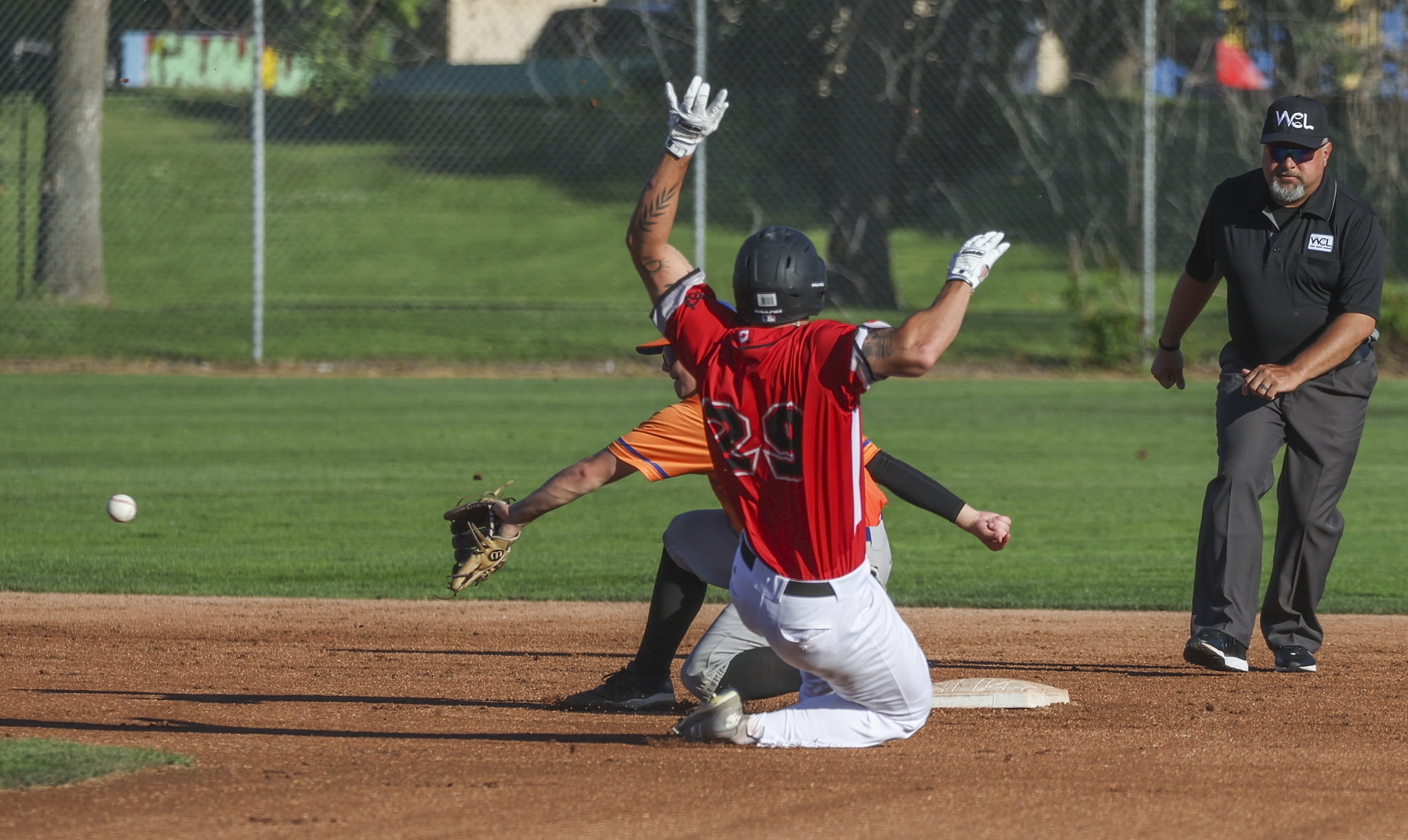 The Port Angeles Lefties equalized the weekend series with a 3-2 victory over the Kamloops NorthPaws on Dearborn Ford Field at Norbrock Stadium Saturday night. Game 3 goes Sunday afternoon at 1:05pm on Dearborn Ford Field at Norbrock Stadium. The Darby Mills Project will play the Post-Game Patio Party once the final out is recorded on Sunday.

Source
NorthPaws Walk Off in Extra Innings Again to Beat Lefties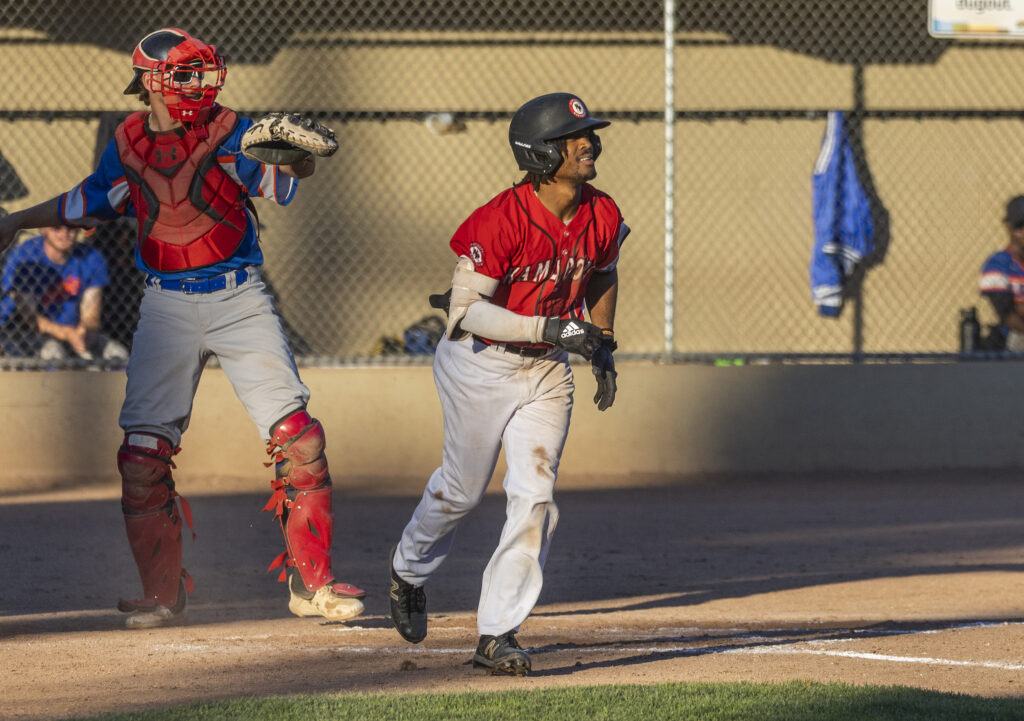 It was not the start to the homestand the Kamloops NorthPaws were looking for, but it was an ending the fans have become accustomed to as they bounced back to walk off the Port Angeles Lefties 6-5 in extra innings on Dearborn Ford Field at Norbrock Stadium Friday night. Jackson Forbes ripped a line drive into right field to score Dylan Zavala and yet again earn the NorthPaws an extra-innings walk off victory at home.

Source
Victoria HarbourCats – Six-Run First Sends Wenatchee Home Smiling
Above Photo: Jesse Brown dives back safely to first on a pick off attempt Victoria, BC ~ The Wenatchee AppleSox used a six-run first inning to propel their way to […]

Source