Victoria HarbourCats – Tide Sweep Away Thunderbirds in Sunday Doubleheader
Above: Victoria's Brandon Green is safe at second as the throw escapes UBC second baseman Brett Zazuluk.
Story and Photos by Christian J. Stewart
October 17, 2021, Victoria, BC – The Victoria Golden Tide were not daunted at all by facing the top college baseball program in the country, as they defeated the UBC Thunderbirds in both games of a doubleheader Sunday at Wilson's Group Stadium in Victoria by identical 9-1 scores.
Tide game one starting pitcher Owen Luchies delivers a pitch during the game with UBC Sunday.
The weatherman cooperated on the day, keeping the rain at bay, and it was Golden Tide pitchers in game one who kept the UBC hitters at bay with Victoria Eagle product Owen Luchies getting the start and giving up a run to UBC in the first, but then settling down to keep them off the board in the second and third.
Victoria's Brandon Green slides safely into third base ahead of the tag by UBC third baseman Jordan Gamble on this play in game two Sunday.
Cameron Dunn would then take over in relief and shine, giving up just a pair of singles in his four innings of work, with Jacob Popydynec pitching the final two innings, with just a walk, to close out the 9-1 win.
Golden Tide pitchers would get all the offensive support they would need when the Tide put up a four-run third inning, the highlight of which was a Zeke Holt two-run home run over the right field fence.
Zeke Holt had a two-run home run to key a four run third inning in the Tide's 9-1 win over UBC in game one Sunday.
Also contributing in the 12-hit attack were Dom Biello with a walk, double and run scored, Brendan Morrison with a pair of singles and a run scored and Alex McLauchlan with a pair of runs scored.
Golden Tide third baseman Alex McLauchlan makes a nice play on a ground ball in game two against UBC on Sunday.
In game two, the Thunder would jump into a 1-0 lead thanks to a second inning lead-off home run from Tyler Sharples, but that would be their only run to cross the plate, as once again Golden Tide pitching ruled the day.
UBC's Tyler Sharples is all smiles after his second inning home run in game two Sunday.
Starter Brady Wilson would follow-up his outstanding three-hit performance last week against Calgary at the CCBC Fall Championship by giving up just one more hit to the Thunderbirds and keeping them off the board the rest of the way in his four full innings of work.
UBC shortstop Daniel Gonzoloz awaits the throw as Tide baserunner Alex McLauchlan slides in safely to second.
Relievers Jackson Belanger (two innings), Haldon Craig (two innings) and Triston Seitz (one inning) would shut the door the rest of the way, with a single against Belanger and one against Seitz in the ninth being the only other UBC hits of the game.
Tide second baseman Myles Wall puts the tag on UBC baserunner Trevor Tong on this play at second during game two Sunday.
Offensively, the Tide once again blew things open in the third inning, this time scoring five runs, with the big blows being a two-RBI triple from Brody Alexandre and an RBI single from Parker Harris.
The Tide would score two more on a two-RBI single from Alex McLauchlan in the fourth and add another two in the sixth to put the game out of reach.
Jordan Bond arrives safely at first as the ball skips away from UBC first baseman Sean Coventry.
Other offensive notables in the game included Zeke Holt, with another strong game, notching a pair of double and two walks, and Jaxson Cordle, with a single and a double.
Victoria's Jaxson Cordle starts on his way to first during action with UBC on Sunday. Cordle would have a base hit in game two.
The Tide now get ready for another pair of double headers next weekend as on Saturday the VI College Prep Mariners come to town and on Sunday, the BCPBL Parksville Royals pay a visit. Both days have first pitch scheduled for 1:00 pm. Tickets are $5.00 and $10.00 and will be available at the gates.
Victoria's Ryan Deagle beats out the throw to UBC first baseman Sean Coventry on this play in game one Sunday.
TIDAL WAVES: The two wins Sunday mark the first time this fall season that the Tide have swept a doubleheader; The Tide lineup Sunday was supplemented by five members of the Victoria Eagles BCPBL squad that finished second in this year's provincials, including game one starter Owen Luchies, Ryder Green, Jai Berezowski, Kai Gray, and Dom Biello. Parksville Royals product Ryan Deagle also played in both games today.
NorthPaws Introduce Jenna Forter as New GM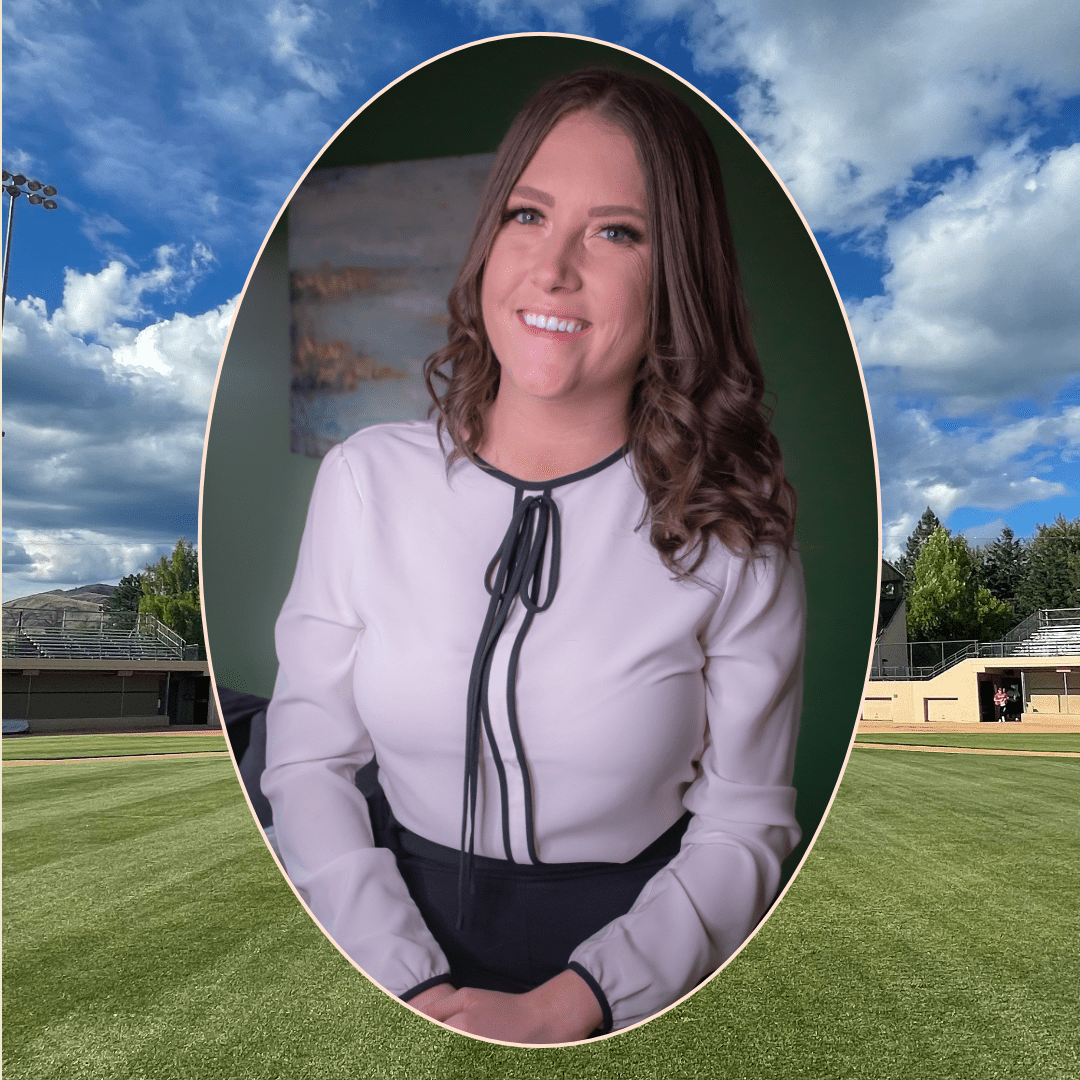 Jenna Forter is the new GM of the Kamloops NorthPaws
The Kamloops NorthPaws has a new face at the helm.
Kamloops local Jenna Forter has been hired as the expansion team's new general manager.
A graduate of Thompson Rivers University, Forter brings a wealth of experience in the tourism and hospitality industry to the NorthPaws front office. She also brings a worldwide perspective having grown up in Southeast Asia and living in Lake Louise and Revelstoke before moving to Kamloops in 2017.
"I have a passion for the Kamloops community and I truly believe in the legacy the NorthPaws want to build. I'm excited to be a part of building this expansion franchise," says Forter.
With the announcement, Forter becomes the fifth active female GM in the West Coast League and the only active GM in the Kamloops sports community.
Forter takes the reins from interim general manager Sean Wandler who will remain with the organization.
"We're excited to have Jenna as the next member of local, homegrown talent on our staff. Sean's role as GM was always intended to be on an interim basis and he will still be an integral part of our team. We see this as a great addition to our staff as we work toward opening day in May," says co-owner Jon Pankuch.
Forter joins head coach Cole Armstrong and operations manager Jamie Shinkewski as NorthPaws front office staff as the aforementioned homegrown talent.
Armstrong grew up in Surrey and spent summers with his grandparents around Heffley Lake before embarking on his career in professional baseball. He returned to BC to join the NorthPaws front office this summer after nearly two decades south of the border.
Shinkewski is a born, raised and returned Kamloopsian and has filled various roles across the Kamloops sports community.
Victoria HarbourCats – HarbourCats Ready to Begin Ticket Exchanges for 2022 Season
New single- game ticket sales to begin December 9th, 2021
For Immediate Release
November 29, 2021
CLICK IMAGE FOR LARGER VERSION
Victoria, BC – The Victoria HarbourCats are excited to announce that beginning Tuesday, they are now ready to start exchanging unused 2020 and 2021 tickets and 2020, 2021 and 2022 ticket vouchers for specific game tickets for the 2022 West Coast League season at Wilson's Group Stadium at Royal Athletic Park  (SCHEDULE TO RIGHT and HERE).
PLEASE NOTE THIS IS FOR FANS WHO HAVE EXISTING 2020 and 2021 TICKETS OR 2020, 2021 and 2022 VOUCHERS / FLEX-PACKS FOR EXCHANGE ONLY! 
NEW SINGLE GAME TICKET SALES WILL NOT BEGIN UNTIL DECEMBER 9th at 10:00 AM.
Ticket exchanges will begin at 10:00 AM, Tuesday, November 30th at the HarbourCats office at 101-1814 Vancouver Street, however in order to expedite this process and to ensure we are meeting required protocols for number of people in our small office at any one time, we are asking fans to PLEASE BOOK AN APPOINTMENT to come in and do the exchange.
Fans can book appointments at go.harbourcats.com
Please note, if you booked your 2020 or 2021 tickets on-line with Select Your Tickets and received e-mailed PDF tickets, you may call them directly at 250-220-7777 to make the exchange and do not need to come into the HarbourCats office to do this.
2020/2021 actual GAME tickets MUST be exchanged at the HarbourCats office, ideally prior to the start of our 2022 season.  Such tickets will NOT be accepted at the stadium box office windows on 2022 game days.
For ticket voucher  / flex-packs exchanges, while we would prefer all  exchanges happen at the office and prior to the start of the season, we WILL accept ticket vouchers for exchange at the box office windows on 2022 game days, but, note, as we expect this to be a busy season of HarbourCats baseball, tickets for specific sections will be subject to availability on those days.
If you do not have vouchers and want to take advantage of the early exchange opportunities for 10-game flex pack holders noted above, you CAN  purchase new or additional 2022 10-game flex packs at any time.  These can be purchased at the HarbourCats office, or on-line at https://victoria-harbourcats-official.myshopify.com/products/10-game-flex-pack-general-admission
PURCHASING 2022 INDIVIDUAL GAME TICKETS
2022 single-game tickets will go on sale to the general public on December 9th, 2021.  These will be available at the office, or on-line via Select Your Tickets at https://harbourcats.com/tickets. If you do not have 2020/2021 tickets for exchange, or 2020, 2021 or 2022 ticket vouchers, you will have to wait until that date to purchase single-game tickets for the 2022 season.
SEASON TICKET HOLDERS
If you are a FULL season ticket holder and you have paid in full for your seats prior to the 2020 or 2021 seasons, or have recently purchased seats for the 2022 season, there is no need for you to do anything at this time.  Your seats are held for 2022, your payment has been applied and your tickets will be ready for pick-up sometime in Mid-May.  Should you wish to upgrade your seats or add seats, or if you do not have season tickets and would to purchase them, please contact chris@harbourcats.com or call the office at 778-265-0327.
Should you have any questions at all on any of the above, please do not hesitate to contact Christian Stewart, Assistant GM of Ticketing and Media at 778-265-0327, or by e-mail at chris@harbourcats.com.
2021 Commitments Re-Sign with NorthPaws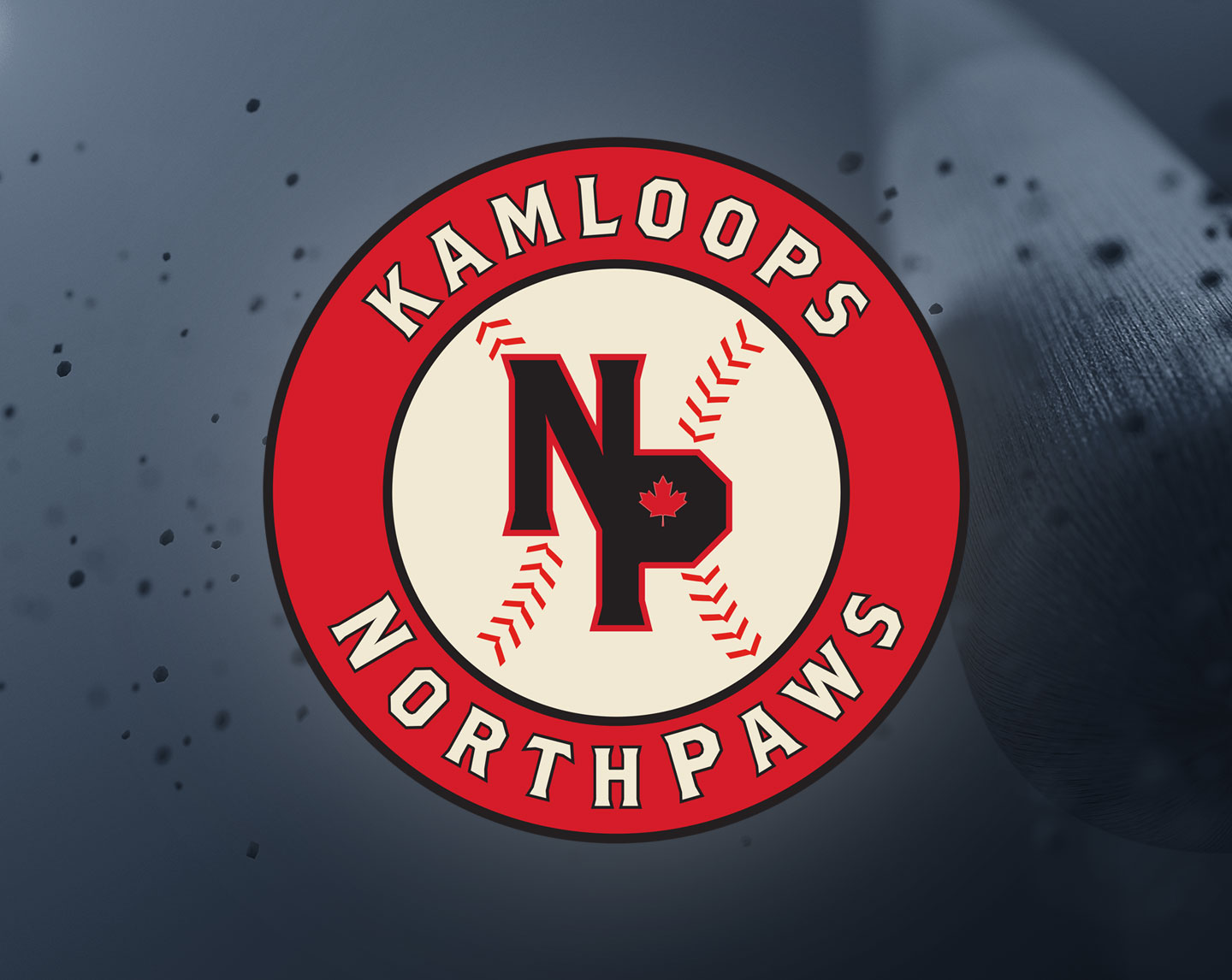 The Kamloops NorthPaws have resigned a quartet of players and a coach who were slated to be a part of the 2021 campaign.
Players Thomas Green, Marshal Luiz, Trey Newman, Colby Ring and assistant coach Sammie Starr have all recommitted to the Tournament Capital's expansion franchise after missing the opportunity last summer when the 2021 season was cancelled due to pandemic-related circumstances.
"I wish Kamloops could've seen these guys this past summer but talking with them they continue to be excited to come to Kamloops and be a part of what we're building with the NorthPaws," says head coach Cole Armstrong.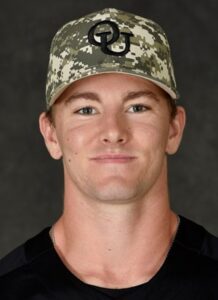 Thomas Green
The middle infielder from Courtenay, B.C. joined the NCAA Division I Oakland University Grizzlies this fall.
He played the 2021 summer season for the Amarillo Sod Squad in Texas, putting up a .250 average with 15 RBIs in 35 games.
His cousin, Taylor Green, was drafted by and played for Milwaukee Brewers and is currently working in their scouting department.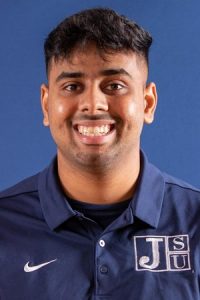 Photo Credit: JSU Athletics
Marshal Luiz
A left-handed hitting junior catcher at Jackson State University, Luiz grew up in Surrey and had previously learned under Armstrong's tutelage during high school.
He posted a .259 avg, 27 walks and 23 RBIs in 26 games for a Tigers team which finished a perfect 24-0 in league play during the 2021 season before falling in the Southwestern Athletic Conference championship.
"It's pretty cool to have a West Coast League team not too far from home and be able to play competitive baseball in such a highly touted summer collegiate league. Being a B.C. guy, it's going to be really cool to experience that and be a part of it," Luiz said.
Photo Credit: UVU Athletics
Trey Newman
Trey Newman was the first player to officially sign a contract to play for the Kamloops NorthPaws, and he is again one of the first players to re-commit to the team's delayed inaugural season.
The Arizonan catcher played his 2021 season at Utah Valley University leading the team with a .382 on-base percentage. He posted a .230 batting average and started 17 games behind the plate as a Covid freshman.
He transferred this summer to Central Arizona College, the 2021 NJCAA national championship runner-up, where he impressed through the fall.
Newman has committed to return to NCAA Division I next year with the Arizona State University Sun Devils.
Colby Ring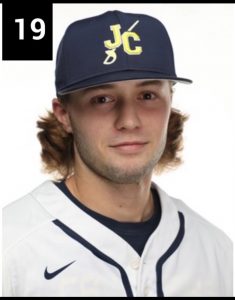 The crafty lefty from Langley is entering his junior season with the University of Antelope Valley Pioneers.
He will come to NorthPaws as one of the few players with prior experience in the West Coast League. He suited up for the Bellingham Bells during the 2019 season.
"I can argue the West Coast League has some of the best players in North America and it's definitely one of the best leagues to play in during the summer," Ring said.
Sammie Starr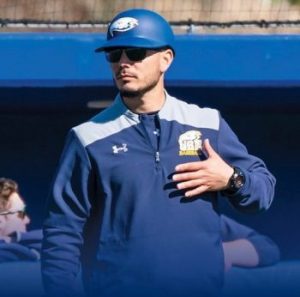 An assistant coach at the University of British Columbia, Starr brings a wealth of knowledge to the NorthPaws staff.
Originally from Toronto, Starr played at UBC as an infielder before playing and coaching in the Baltimore Orioles minor league system where he crossed paths with Armstrong.
"As far as young coaching talent in Canada, he's as good at it gets," says the NorthPaws skipper.
The NorthPaws open the inaugural season on May 31 when the Edmonton Riverhawks come to Norbrock Stadium. The full regular season schedule is available online: https://www.northpawsbaseball.ca/schedule.
Reserve your seat to see the NorthPaws during the inaugural season. 10-Game Flex Plans and Season Tickets are on sale now. Visit https://tickets.northpawsbaseball.ca to join us at Norbrock Stadium next summer.