Victoria HarbourCats | Golden Tide collegiate baseball team announces first signees
Victoria's Jacob Popadynec (above) is one of the first players to be announced for the new Victoria Golden Tide CCBC collegiate program that will debut this coming fall.
For Immediate Release
Monday, May 17, 2021
Victoria, BC – The Victoria Golden Tide, the most recent entry in the Canadian Collegiate Baseball Conference (CCBC) is preparing for their debut in the 2021-2022 CCBC season and today is announcing the initial list of players that have committed to Head Coach Curtis Pelletier's program and will begin working out in early September
Even in a time with a pandemic, and restrictions on activity and usual recruiting efforts, Coach Pelletier has been able to secure tremendous student-athletes to give the Golden Tide a strong start in the CCBC, a league that has been around for nearly 20 years.
These are the first five to be announced, with more players to be fully confirmed over the coming weeks.
Included in the first five to be made public is National Junior Team infielder Brody Alexandre of Swift Current, SK, along with Island products Tristan Bolger, Jacob Popadynec and Nick Lee, and Ethan Keates from Calgary.
"There has been a lot of interest in the program, from when we announced it last fall and made the commitment to join the other great programs in the CCBC," said Pelletier, also an assistant coach with the Victoria HarbourCats, and the Director of Player Development for the HarbourCats Players Club youth programs.
"I'm very excited about every player who has shown interest, and those we're announcing today will be key parts for us. We'll focus on development in a strong team culture, these are athletes who are committed to taking this step and improving. Quality players will always find ways to bind together and challenge each other."
Swift Current's Brody Alexandre, a former Canadian Junior National team player will be a corner infielder for the Tide (Photo: SOUTHWEST BOOSTER FILE PHOTO)
Alexandre, a 6'2″ 175lb. infielder who plays the corner positions, has a lefty bat that has drawn the attention of scouts. He was a member of the Canadian Junior National Program in 2020 and also played for the Langley Blaze in the BC Premier Baseball League (BCPBL).
Keates at 5'9″ 180lb. brings CCBC experience to the Tide, a catcher/infielder who is transferring to school in Victoria from TRU in Kamloops.
Lee is a hard-throwing 6'2″ 175lb. right-hander from Victoria who played for Okanagan College in the CCBC. Prior to that he was a member of the Victoria Mariners in the BCPBL, where in 2017 he had a 1.23 ERA in 11.1 innings pitched, striking out 11 and walking just three.
The 5'11" 160lb. Popadynec, a projectable lefty from the Victoria Eagles PBL club, will provide a nice left-handed option on the hill for the Tide. With the Jr. Eagles in 2019, Popydynec amassed a 10-1 record, with a 1.76 ERA and 88 strikeouts in 67.2 innings of work.
Bolger, at 6'1″ 170lb., is a versatile fielder out of the Victoria Mariners PBL program and is an example of the strong initial local talent that will be on the field for the Golden Tide in their first season.
The Canadian college baseball conference, is an eight-team domestic league for university students that in addition to Victoria, has teams in Nanaimo (Vancouver Island University), Kelowna (Okanagan College), Kamloops (Thompson Rivers University), Chilliwack/Abbotsford (University of the Fraser Valley), Calgary (University of Calgary), Lethbridge (Prairie Baseball Academy) and Edmonton (Edmonton Collegiate Baseball Club).
The league has suspended play for the 2020-2021 campaign due to the ongoing COVID-19 pandemic, but is anticipated to be back to a full season of play for 2021-2022 and the Golden Tide will be ready to compete for the CCBC title.
"We have worked tirelessly signing players from all over Canada," added Golden Tide manager Curtis Pelletier. "Our first year will be primarily comprised of first year players (Freshmen) and although we are a young team, we are confident that this group of athletes will come in and compete right away."
"We can't wait to get into the park and begin this journey for a CCBC championship with our local supporters here in Victoria."
Help Us Name Our New Canine Friend
Our newest friend is dreaming of full stands at Norbrock Stadium.
The newest member of the Kamloops NorthPaws is dreaming of full stands today, on what was supposed to be our inaugural home opener.
This large brown and white canine was adopted from the BC SPCA Kamloops & District Branch to keep us company leading up to our first season at Norbrock Stadium next summer.
This quiet doggo is very playful and loves to make new friends.  This dog is very well-trained and can shake a paw, roll over, play fetch in the outfield and even walk on two legs.
Our new companion has been settling in and has already been spotted bounding through the outfield, dancing in the bleachers, and chasing geese and marmots around Mac Island. Although puzzled by the lack of fans to play with, this friendly canine is excited to explore the Kamloops region this summer.
Keep your eyes out for your chance to meet our new friend this summer, and when you do, please be gentle and don't play too… ruff.
The new pup does not yet have a name and we need your help. Send us your best, creative ideas.
NorthPaws Co-Owner to Receive Honourary TRU Degree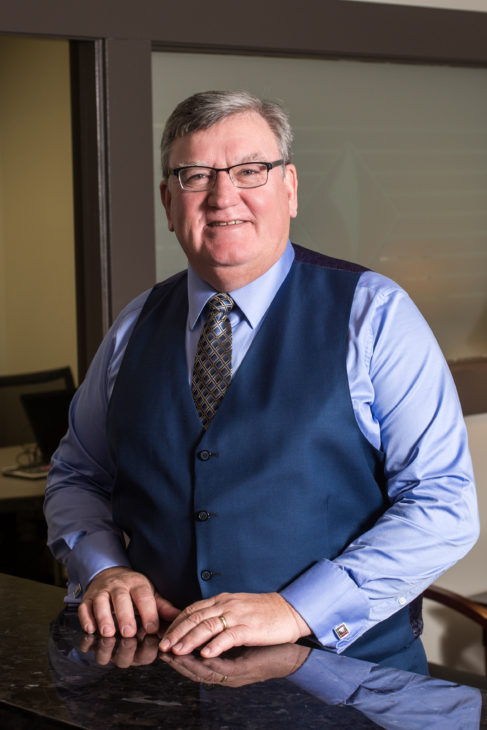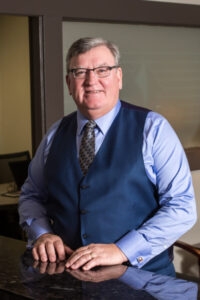 NorthPaws co-owner Norman Daley will be one of four recipients of an honourary degree from Thompson Rivers University in their spring 2021 convocation ceremonies in June.
Daley will be recognized by the university as a community-minded chartered accountant, according the a press release.
In addition to bringing the West Coast League to Kamloops, Daley has been involved in volunteerism in the community for decades. His volunteerism includes co-chair for the 2016 Women's World Hockey Championship, chairman of the Kamloops Blazers Advisory Board, volunteer chair for the 2014 Tim Hortons, local media chair for the World Junior Hockey Championship, helping the campaign to open the Sussex Insurance Centre indoor baseball facility, community sponsorship co-ordinator for the Kamloops International Baseball Tournament, and working with the Kamloops Centre for the Arts Society.
He was previously awarded the Kamloops Chamber of Commerce Businessperson of the Year, Kaizen Award from Sport BC for Innovative Leadership, Community Service Award from the Institute of Chartered Accountants of BC, and the Pioneer Spirit Award from Kamloops Mayor and City Council.
He was also the founding partner of Daley & Company LLP, Kamloops' largest independently owned and operated accounting firm, which recently merged with Grant Thornton LLP.
Journalist Andre Picard, computer scientist Maria Klawe and lawyer Marving Storrow are the other honourary degree recipients. Click here for the full press release.
Western Canadian Baseball League ramping up plans for all-Canadian season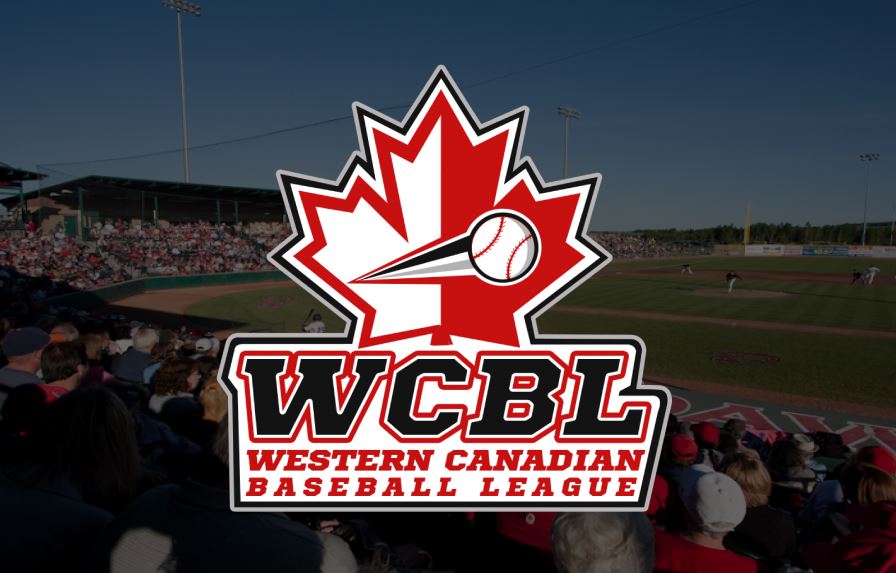 Lethbridge, AB – In light of the Alberta government's re-opening plans unveiled on Wednesday, the Western Canadian Baseball League is closing in on some key dates for its upcoming season.
After listening to the announcement, WCBL president Kevin Kvame met with governors to discuss the next steps.
"We have been in close contact with government and health officials since we announced our intentions for an all-Canadian season in March," Kvame said. "With today's announcement, we're extremely excited by the possibilities that are on the horizon for this summer."
It's expected that the season will begin on June 18 with the Okotoks Dawgs visiting the Lethbridge Bulls while the expansion Sylvan Lake Gulls host the Edmonton Prospects.
"We will begin the season with a limited number of fans in the stands, as per guidance from officials," Kvame commented. "We also anticipate increasing that capacity in late-June or early-July, depending on hospitalizations and vaccination rates."
A tentative schedule is expected to be released over the next week, with the plan for playoff semi-finals August 16-18 and the championship series to be held August 20-22.
He adds the league and its teams will continue to exercise diligence throughout the summer and adhere to all provincial guidelines as they are changed and adopted.
"We're just excited to get back on the field and provide a great summer of baseball for our talented Canadian players," Kvame concluded. "We're also excited for our fans, who we applaud for standing by us as we've been planning this season."
Stay tuned to the Western Canadian Baseball League's website http://westerncanadianbaseballleague.ca/ and social media channels (Facebook, Twitter and Instagram) for further updates on this upcoming season.