Victoria HarbourCats | Another Canadian JNT player signs with HarbourCats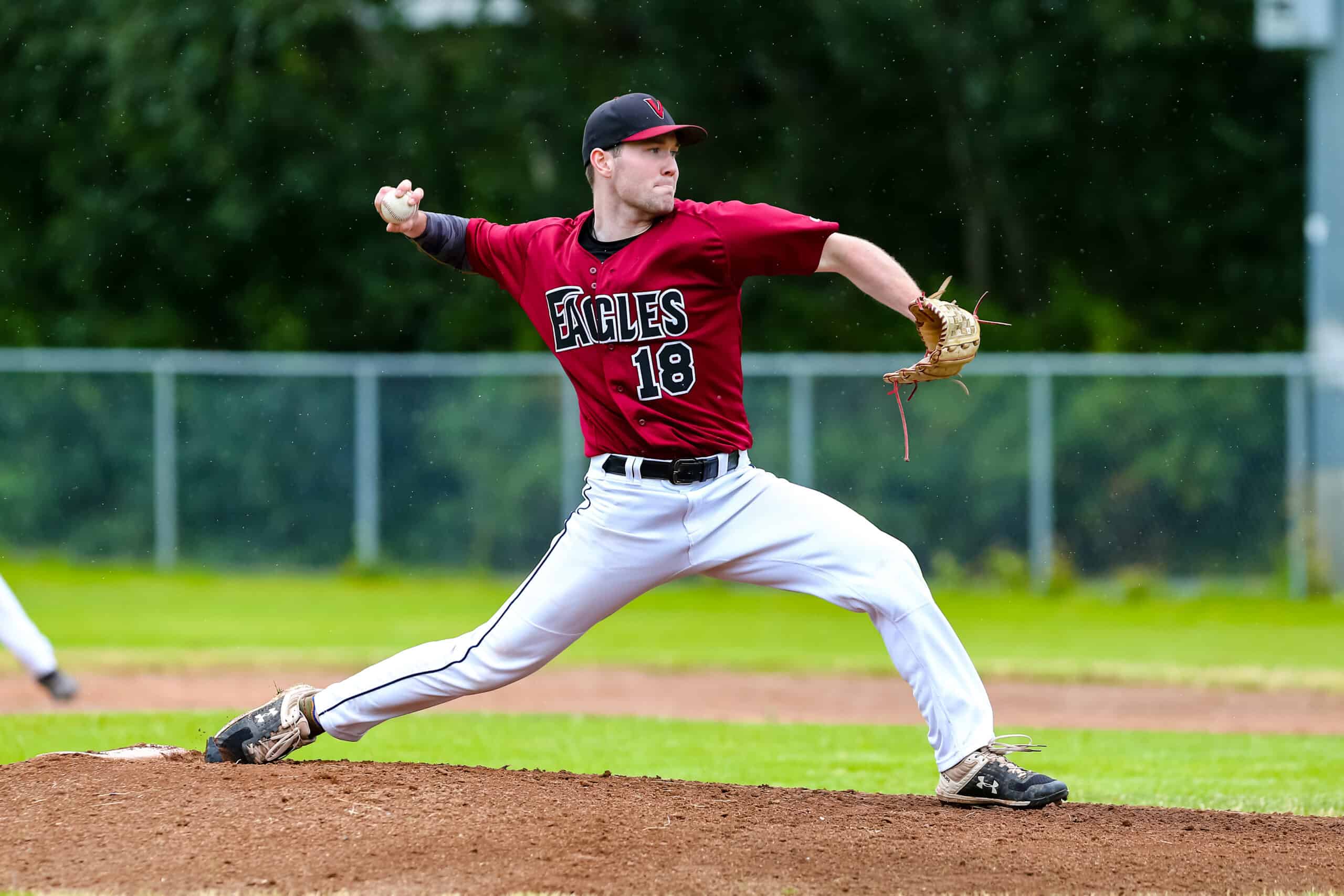 Duncan's Gavin Pringle (above, pitching for the Victoria Eagles) headlines four new HarbourCat pitchers signed for 2021
For Immediate Release
March 11, 2021
Victoria, BC – If things keep going the way they are going, the Victoria HarbourCats may just have to permanently switch their uniforms to the alternate red and white, "Cats" Canada Day jerseys that they often wear, as with the signing of Duncan BC's Gavin Pringle, the HarbourCats now boast seven players on their 2021 roster that, at some point in their young careers, donned the red and white for Canada's Junior National Team (JNT).
Pringle joins Josh Walker, Steven Moretto, Declan Dutton, Russell Young, Noah Takacs and Giordano Mezzomo as former JNT members on the 2021 squad.
The 6′ 2″, 210lb. Pringle is a graduate of the Victoria Eagles of the BC Premier Baseball League (PBL) and made his NCAA college debut this past week, playing for Hawaii Pacific University.  He has been one of the more dominant arms in the province over the past two years and in addition to his stints with the JNT, pitched in the Canada Cup and was impressive for the Eagles in the PBL, where in 2019, he had a 2-2 record, 2.06 ERA, striking out 28 batters in 20.1 innings of work.
The HarbourCats today also announced the signing of Braeden Gowdy, RHP (Chico State), teammate Micah Wallette, LHP (Chico State),  and A.C. Plumb, RHP (Rice).
Gowdy, a resident of Pleasant Hill, California, is a Junior this season with Chico State, where he transferred after two seasons pitching for Cuesta College. The 6'2, 195lb. righty put together a 7-3 record in 2019 with one save and a 2.83 ERA, earning him Fist Team All-Western State Conference North recognition.
Braeden Gowdy pitching for Chico State (Photo: Ryan McCasland)
Wallette, a Long Beach, California resident took a similar path to his Chico State teammate, transferring there this season after pitching for two seasons with Golden West College in Huntington Beach, California. In 2019, the now Junior student posted a 7-5 record, making 14 starts with 60 strikeouts in 67 innings. The multi-sport athlete also lettered in football and can stake claim to saying he has played a ball game at Dodger Stadium.
Plum, a Los Angeles, California resident and in his sophomore season as a Rice Owl, will have to get used to disliking Owls (of the Nanaimo variety) when he comes to Victoria. Plum could be a dominant force on the mound for the HarbourCats.  In 2019, the 6'7″ 220lb. righty held opposing hitters to a composite .143 batting average and averaged 12.3 strikeouts per nine innings pitched, while in his senior year of high school in 2018, he struck out 56 batters in 54.2 innings and amassed a 4.23 ERA.
A.C. Plum pitching for the Rice Owls (Photo: Maria Lysaker)
"We continue to be impressed by the level of baseball talent available right here in British Columbia," said Curtis Pelletier, the HarbourCats Hitting Coach and Director of Player Development, "and adding Gavin [Pringle] to the list of local players we have already signed is a huge bonus for us.  We expect him to give us a number of quality innings this season.
"We are also impressed by Plum, who with his size, could be dominating," added Pelletier, "and Wallette give us yet another left-handed option on the hill."
The HarbourCats are scheduled to begin the 2021 season on the road on June 1, 2021 with a three-game series against the Edmonton Riverhawks, the first ever West Coast League games in Alberta and then will return home for their home opener against the Port Angeles Lefties on Friday, June 4th.
Season tickets and 10-game flex packs are now on sale, while individual game tickets will go on sale in limited fashion on Tuesday, March 16th at 9:00 am.
For details and more information on the season, please visit the HarbourCats website at www.harbourcats.com and follow them on Facebook at  https://www.facebook.com/groups/harbourcats
Veteran outfielder returning for 2023 season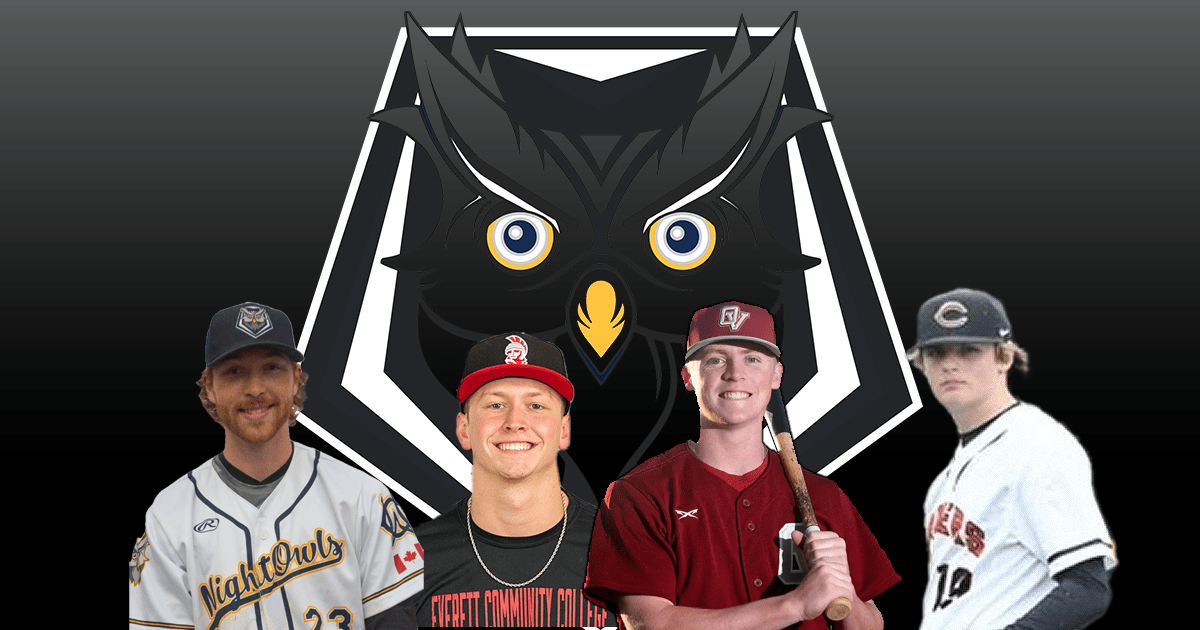 For Brandon Hupe, it felt like unfinished business — and he has a chance to fix that.
The outfielder from Vancouver and the UBC Thunderbirds saw his 2022 summer season cut short following a collision during a game in Port Angeles. But the 6-2/200 pounder, a junior at UBC, will get one last shot to star for Head Coach Greg Frady as the Nanaimo NightOwls are excited to announce his return to the WCL.
The NightOwls are announcing the additions of four players today, the others being infielder Jimmy Legg of Pomona Pitzer, and pitchers Tyson Willis and Ethan Hubbell from Everett CC (NWAC) for Pitching Coach Gorm Heimueller to work with.
Hupe (pronounced who-PAY) was a veteran influence on a young NightOwls team, hitting .283 with two home runs and nine runs driven in over 17 games — coming off a UBC season that yielded 12 home runs and 48 RBIs in 49 games at the NAIA level.
"We missed Brandon when he got hurt, there was a change in our team," said Frady. "Brandon was one of our key leaders, he knew the caliber and nuances of the league (previously played in the WCL with Kelowna), and he helped us as coaches, along with leading our younger players."
In Legg, the NightOwls are getting a 5-11/185 scrappy, switch-hitting shortstop who can also move to second or third — known as a guy who always seems to be on base, comes through in the clutch and runs well. At Pomona Pitzer, he is a glue guy because of how much he loves to play the game.
The two Everett CC arms include Willis, a Snohomish, WA product who pitched in the WCL for Springfield in 2022. The right-hander is touching 90 with a true hard curveball and developing changeup from a 6-4/220 frame. Hubbell, from Camas, WA, is even bigger at 6-5, another righty with upper-80s velocity and command of four pitches and a workhorse mentality.
Victoria HarbourCats – 'Cats sign four, bring back Seward and Luchies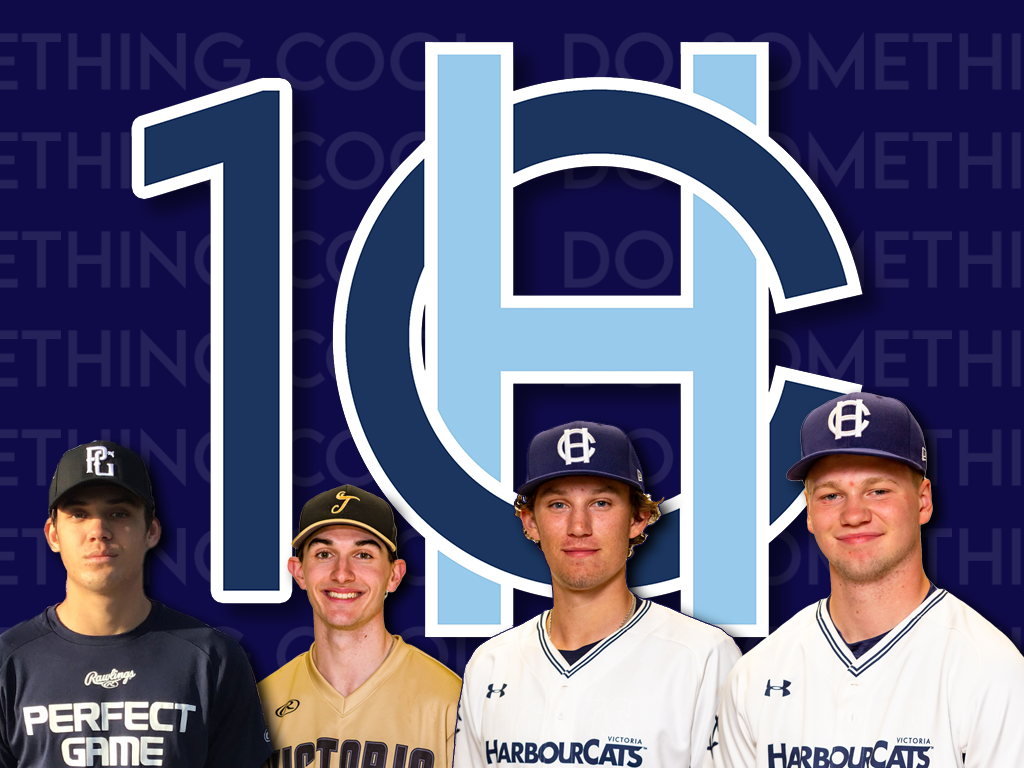 December 7, 2022
For Immediate Release
VICTORIA, B.C. — It's the old baseball adage — you can never have enough arms.
The Victoria HarbourCats have added three arms, two of them returning and one a local product, as part of four more players who have signed on for the 2023 West Coast League season. The fourth player on the roster comes from a dependable source of quality players — Cal Baptist.
Pitchers Jack Seward and Owen Luchies, both parts of the 2022 HarbourCats team that reached the WCL post-season, and Victoria Golden Tide ace Brady Wilson lead the latest signings, with versatile outfielder/second baseman Nick Dumesnil, a right-handed hitter from Huntington Beach, CA, a bat the team will look to for key offensive production. Dumesnil is 6-2/205 freshman and is known for a mix of speed and power that will be welcomed by Head Coach Todd Haney.
"We've spent even more time on pitching this year, it's always a premium but it's never easy to get that right mix for the staff — it's the one area we are constantly looking to get better," said Haney. "We've been known as a strong offensive team since even before I got here, and we know the best arms make all the difference."
Vancouver product Jack Seward, now at Central Arizona, was 1-0 with three saves and a 1.15 ERA in 14 outings last summer, giving up earned runs in only two outings. He surrendered just 10 hits in 23 innings. Luchies, from Victoria, is a 6-2/195 pound freshman at Lower Columbia (NWAC) who started five games and threw 36 innings for the HarbourCats in 2022. He had 25 strikeouts, notched one save, was 2-2 with a 6.44 ERA and earned road wins in Port Angeles and Nanaimo.
Wilson, 6-1/175 from Calgary, was the workhorse for the Victoria collegiate Golden Tide in the spring of 2022, going a combined 3-4 with a 4.06 ERA in nine starts. He then spent the summer in the Western Canada Baseball League with the Fort McMurray Giants, where he was 5-5/4.94.
The HarbourCats celebrate their 10th Anniversary in 2023 and the season kicks off with the home opener against the Kamloops NorthPaws on Friday June 2, 2023.  Single game tickets for that game and all 31 HarbourCats home games in 2023 are now on sale and can be purchased on-line through our one-and-only ticketing partner, Select Your Tickets, at harbourcats.com/tickets.  They can also be purchased at the HarbourCats office at 101-1814 Vancouver Street, or at the Select Your Tickets box office at Save-on-Foods Memorial Centre.  Fans can also call 778-265-0327 to order over the phone.
Season tickets and 10-game flex packs are also now on sale.  For details on all ticketing options, including our special $10.00 Tuesdays, Forces Fridays and Save-on-Food Vouchers, please visit harbourcats.com/ticketinfo
Victoria HarbourCats – You're Invited!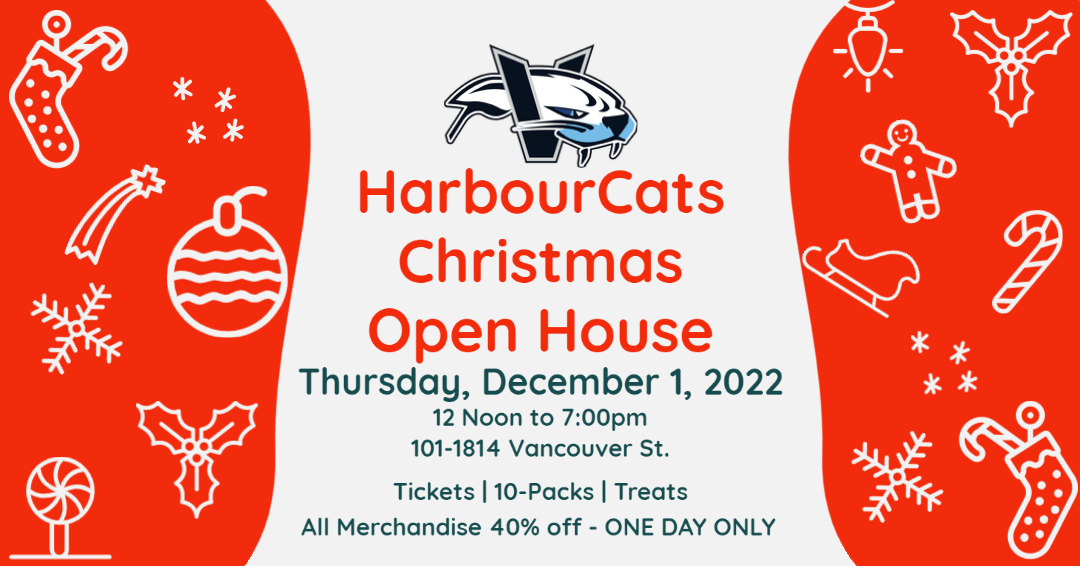 Please join us at the office on Thursday, December 1, 2022 from 12 Noon to 7:00 pm for our annual Christmas Open House!
Join us for some Christmas cheer and to grab Christmas gifts for all the HarbourCats fans on your Christmas list!  Renew or purchase 2023 season tickets, grab some 10-game flex packs, or purchase single-game tickets for 2023 which also go on sale that day too!  Plus ALL MERCHANDISE on sale for 40% off – ONE DAY ONLY!
2023 Single-Game Tickets Also on Sale!