NorthPaws take one of three in Nanaimo
NANAIMO, BC—The Kamloops NorthPaws ended a three game weekend series on Vancouver Island on the right note.  Sunday (July 30), the Paws shutout the hometown Nanaimo Night Owls 3-0. 
This followed a 1-0 set back on Friday (July 28) and a 6-5 loss Saturday (July 29) at Seauxmen Stadium in Nanaimo.
Kamloops moves to 11-35 on the season overall and 4-15 in the second half.   Nanaimo is 24-24 overall and 10-11.  The Night Owls are 5-5 in their last 10 starts while the NorthPaws are 3-7.
After a day off, the NorthPaws return home where they will kick off a three-game set of games against the Kelowna Falcons. Game one will be played at Dearborn Ford Field at Norbrock Stadium.  Opening pitch is 6:35 PM on Tuesday, August 1st.
The Night Owls will head down Vancouver Island to play the HarbourCats in Victoria starting August 1st.
These teams will play against each other to close out the 2023 West Coast League regular season in Kamloops (August 4-6).
All West Coast League games are available via their website: https://wcleague.watch.pixellot.tv/
SERIES RECAP:
Friday, July 28, 2023: NightOwls 1  NorthPaws 0
The only run of the game was scored in the bottom of the fourth inning.  Wylie Waters (West Vancouver, BC) led off with a single delivered by losing pitcher Christian Spitz (Overland Park, KS).  Waters scored on a sacrifice by Tim Holyk (Nanaimo, BC).  Holyk was 1-3 with a run batted in.
Spitz went five innings giving up a run, a hit and struck out three.  He falls to 1-4 on the year.
Liam Buschey (Abbotsford, BC) and Michael Easter (Arcadia, CA) were both 2-3 for Nanaimo. Brian Veniard (Jacksonville, FL) started and was the winning pitcher for the Night Owls. He went to 1-1 for the summer going five and a third giving up four hits, striking out five and walking one.   Andrew Pinedo (Palm Springs, CA) earned the save, his sixth in 14 appearances by pitching an inning giving up a walk and getting a strikeout.
Offensively for the Paws: Matt Ward (Mississauga, ON), Robin Villeneuve (Gatineau, QC) and Joey Baran (Austin, TX) were all 1-3.
The game marked the debuts of Adam Filmon (Winnipeg, MB) and Noah Del Rodario as pitchers. Filmon, who is the NorthPaws assistant general manager and former TRU WolfPack player: pitched one inning. Del Rodario was the fourth of four Kamloops pitchers and went an inning as well walking one and striking out one.
Link to Scoresheet:  http://baseball.pointstreak.com/boxscore.html?gameid=598522
Saturday, July 29, 2023: Night Owls 6 North Paws 5
Playing before a huge crowd (1663), The NightOwls scored twice in the bottom of the seventh and eighth innings to erase a 3-2 Kamloops lead.  The win moved Nanaimo over the .500 mark for the season.
Brandon Nicholl (Coombs, BC) had a big night at the plate for Nanaimo.  He after singling to lead off the first inning and scoring the games first run, Nicholl led off the fifth with a solo homer to make it 2-1 Night Owls.  And later he hit an RBI double in the bottom of the eighth and scored the eventual game winning run.  Nicholl went 4-5 with two runs batted in and two runs scored.
Teammate Ethan Rivera (Chino Hills, CA) was 2-5 with two runs batted in and a run scored while Brandon Hupe (Delta, BC) was 2-4 with two runs batted in.
For Kamloops, Nathan Gray (Queen Creek, AZ) was 3-4 with two runs batted in.  Baran and Drew Giannini (Tracy, CA) were both 1-4 with a run batted in. Giannini also scored a run.
Anthony Manuel (Antioch, CA), the third of four Kamloops pitchers recorded his second loss of the year (0-2). He went an inning giving up two runs and three hits.  Cooper Littledyke (Mapleton, UT) evened his record at 3-3.  The third of four pitchers worked two and two thirds' innings, giving up a run, four hits, striking out five and walking one. Pinedo came out of the Night Owls bull pen to pitch the final inning for the win.  He gave up one hit, one run, walked one and struck out two.
The game marked the debut for NorthPaws lefty Lincoln Moller.  He came on in relief in the sixth inning and pitched two innings, striking out one, giving up one hit and walking one.
Link to Scoresheet: http://baseball.pointstreak.com/boxscore.html?gameid=598523
Sunday, July 30, 2023: NorthPaws 3 Night Owls 0
The NorthPaws had three players sidelined with injuries for this one: Villeneuve, Baran and Nolan Austin (Kamloops, BC).  
Noah Loew (Chelan, WA) made his first start of the season for Kamloops and earned the victory. He pitched five innings of three hit ball.  Loew moved to 1-1 on the year as he struck out three and walked three in his 10 th appearance on the mound this year.    David Jeon (Coppell, TX) got the save as he came in for the ninth inning and struck out two.  Jeon now has two saves on the year in 16 appearances.
Kamloops opened the scoring in the second inning when Nathan Grey walked and scored on a single by Manuel.    The other two runs were scored in the fourth inning.  Ward led off the inning with a single and scored on an RBI single off the bat of Casey Wayne.  Wayne was 2-4 on the day.
Later in the fourth: Giannini doubled and later scored on a fielder's choice.  He was 1-4 with a run scored.
Cooper Neville was 3-4 at the plate.  Ward, Giannini and Manuel were 1-4.
For Nanaimo: Payton Robertson (Lynden, WA) started and was the losing pitcher. His record fell to 4-3. He went five innings, giving up eight hits, three runs, struck out six and walked one.   Offensively, The Night Owls were led by Easter  who was 2-3.
The game saw the debut of Elijah Olaybal with the NorthPaws. He played left field and was 1-4 at the plate.
Link to Scoresheet: http://baseball.pointstreak.com/boxscore.html?gameid=598524
HEAD COACH KEITH FRANCIS:
On weekend:
"We pitched well at times and got some timely hitting. To lose by one run the first two nights was hard. There were times we didn't execute well. Today (Sunday), having three regulars out, other players came up and raised the level of their games.  Our bats responded when they were needed and that resulted in us scoring some runs."
NEXT UP FOR THE NORTHPAWS:
The NorthPaws will host the Kelowna Falcons on Tuesday, August 1st. It has been deemed "Stingray Day" at Dearborn Ford field at Norbrock Stadium. Radio NL, Classic Rock K975  and New Country 103.1.  Opening pitch is 6:35 PM.  This will be the fourth meeting of the year between these two geographical rivals.  Kamloops is unbeaten at home against the Falcons. They beat them 5-4 in 11 innings on Canada Day and followed it up with a 6-0 shutout on July 2nd.  
Kelowna beat Kamloops 14-4 in their series season opener on June 30 th at Elks Stadium.  This is the second last homestand of the regular season for Kamloops.
The Falcons are coming off an 11-0 shutout of the HarbourCats in Victoria. They have a .500 record (5-5) in their last 10 starts and are 12-9 in the second half of the season.
If you can't make the home games, they are all webcast on  https://wcleague.watch.pixellot.tv/ .   Some home games will also be shown on Shaw TV in Kamloops (Cable 10 or 105 with Blue Curve).
NEW FAN PROMOTION:
The NorthPaws are looking for their newest fans.  The team is running a promotion right now which sees you capture a $15 ticket for any home game for the remainder of the season. There are only 100 of these tickets available.  Visit tickets.northpawsbaseball.ca and click "Find tickets" on the game you would like to attend. Enter "NEWESTFAN' into the promo code box and the tickets are unlocked!.
TAILGATE PARTY:
The Molson's Tailgate Party runs before every NorthPaws home game.   It runs Tuesday through Saturday 5-630 PM.  The Party runs Sundays noon-1 PM.  Hotdogs and a Pilsner are sold for $ 12.00 plus tax.
Victoria HarbourCats – Two key returnees among three Canadians signed for 2024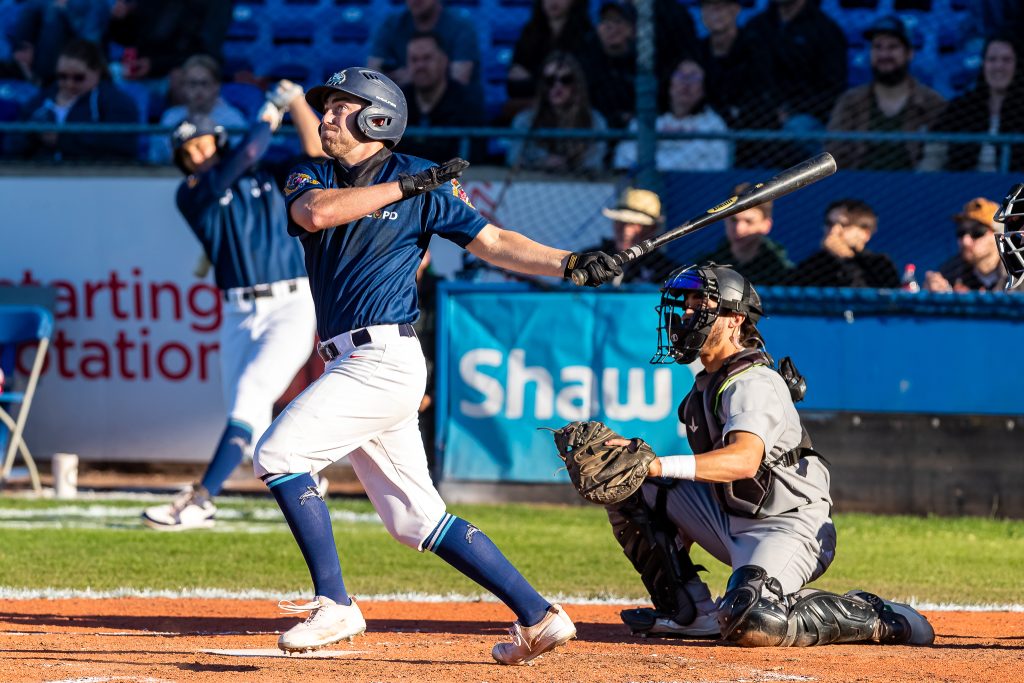 Green (above), Hall and former Canadian junior team star Chee-Aloy join Cats
September 20, 2023
VICTORIA, B.C. — The reloading of the 2023 North Division champion Victoria HarbourCats has started — not surprisingly, given the team's history of finding local and Canadian talent — with three players who have maple leaf passports.
Returning infielders Brandon Green of the Victoria Golden Tide and Tyrus Hall of Bossier Parrish JC are joined by prized Illinois recruit Cameron Chee-Aloy of Toronto as the HarbourCats, who have posted just one sub-.500 record since 2014 and have made the playoffs in five of the last six seasons, get ready for the 2024 campaign.
Hall, primarily a shortstop, is a Victoria product who came through the Eagles program, while Green, who can play any infield position, is in his third year with the Golden Tide, hailing from Olds, Alberta. Both played with the HarbourCats in 2023, part of the team that set a WCL record with 25 home wins in 27 home regular season games — 27-2 counting playoffs.
HarbourCats infielder Ty Hall will return to the HarbourCats in 2024 (Photo: Christian J. Stewart)
"Ty Hall has tremendous potential and a pro-level arm, with blazing speed — and we saw so much improvement with him under WCL coach of the year Todd Haney," said Jim Swanson of the HarbourCats. "He will get better yet in college and being back with us next summer. And Brandon, he was one of the great stories of our season, unceremoniously dumped before the season by a summer team in another league in Alberta and given a chance to stay in Victoria at the WCL level, and all he did was earn the trust of Todd and the staff. He had the summer of his life, and he's not done."
Green became the first product of the third year Golden Tide program to have a notable impact on the WCL club, part of the mandate of the CCBC entry.
In 24 games, Green had two doubles, two home runs and drove in 10 runs, batting .222 and earning stretches of time at second base, with just one error. Hall got into 26 games, his speed of great value off the bench, and hit .250 with 13 stolen bases — caught just once. Hall was a featured part of a league record 150 stolen bases as a team.
Chee-Aloy (pictured right), a product of the Ontario Terriers, is best described as a plus-speed outfielder who plays the game hard, getting the most out of his 6-0/180 pound frame. The right-handed hitter with a right fielder's arm had two stints with Team Canada, where he was teammates with Hall.
"We are exited to add Cameron to the 2024 team," said Head Coach Todd Haney. "His speed will be an asset both offensively and defensively."
The HarbourCats 2024 schedule in anticipated to be released in late October or early November 2023.  Stay tuned to our website and social media channels for news on that once it becomes available.
Season tickets are now on sale and can now be renewed for the 2024 season of HarbourCats baseball!  Lock in and renew your existing seats, or purchase new seats by October 31, 2023 to guarantee Early Bird Pricing at the 2023 rates:
General Admission – $375 ($385 after October 31)
Premium Reserved (Sections 6-9 and 11-12) – $475 ($495 after October 31)
Grandstand Reserved (Section 10 Rows E and up) – $525 ($550 after October 31)
Campbell Real Estate Club Seats (Section 10 Rows A-D) – $675 ($700 after October 31)
Diamond Club Field Level – $750 (WAIT LIST – CALL FOR AVAILABILITY) ($775 after October 31)
Season tickets offer the best per-game value per seat and come with the following benefits:
Includes all regular season WCL league home games, and all pre-season and exhibition games
Incudes FREE PLAYOFF TICKETS
Season ticket holders get first right of refusal to purchase tickets for other special events (eg. concerts)
Season-ticket holders do not pay additional Fireworks Game pricing
Service fees and all taxes included in above prices
Please call the office at 778-265-0327 or e-mail chris@harbourcats.com to renew, or to purchase new seats.
You can also stop into the office to take care of this at 101-1814 Vancouver Street.  We are open in the off-season Tuesday – Friday from 10AM to 5PM.
Cats merchandise is also on sale now at the office at The Cat Shop, or online at https://victoria-harbourcats-official.myshopify.com/
2023 Fan Experience Survey – Kamloops NorthPaws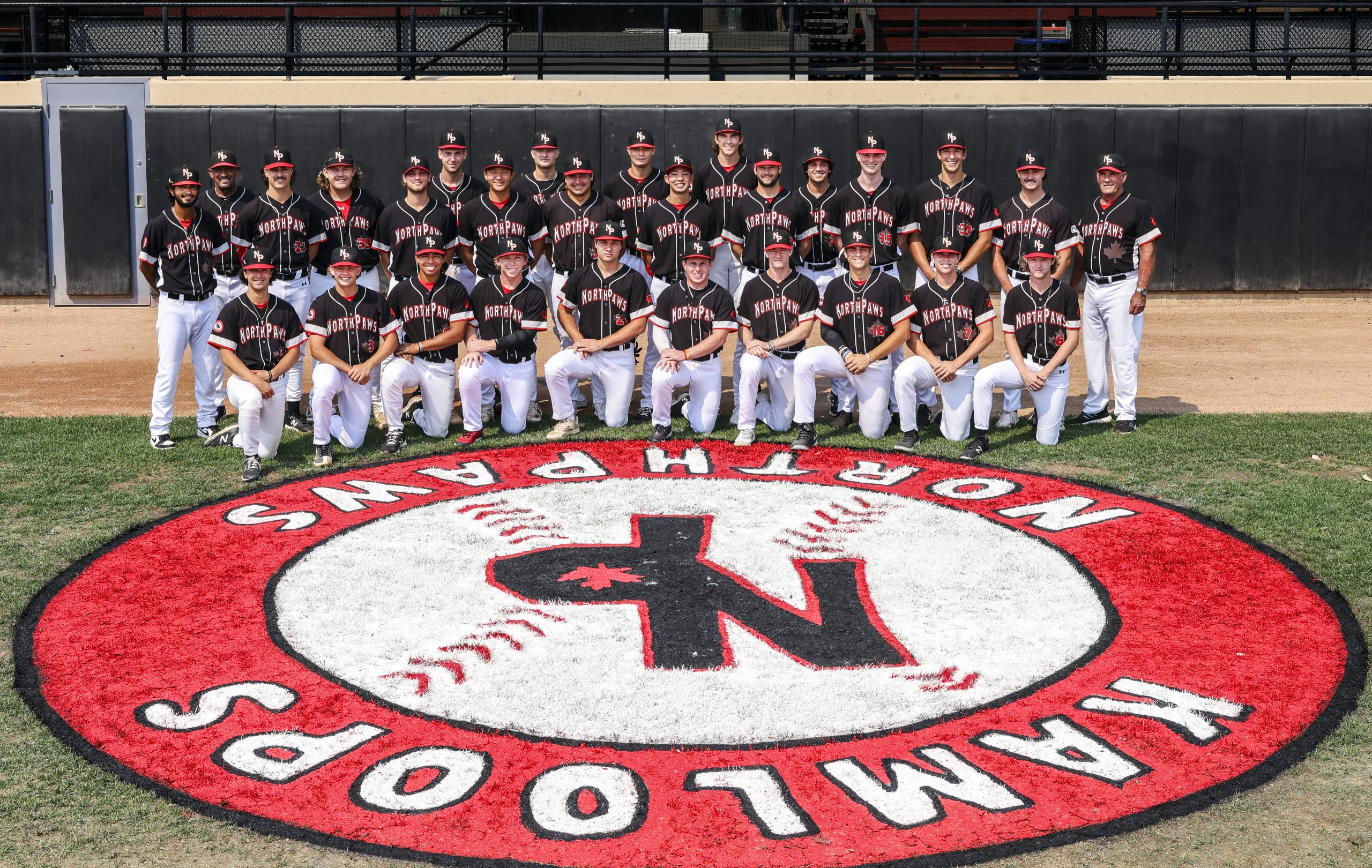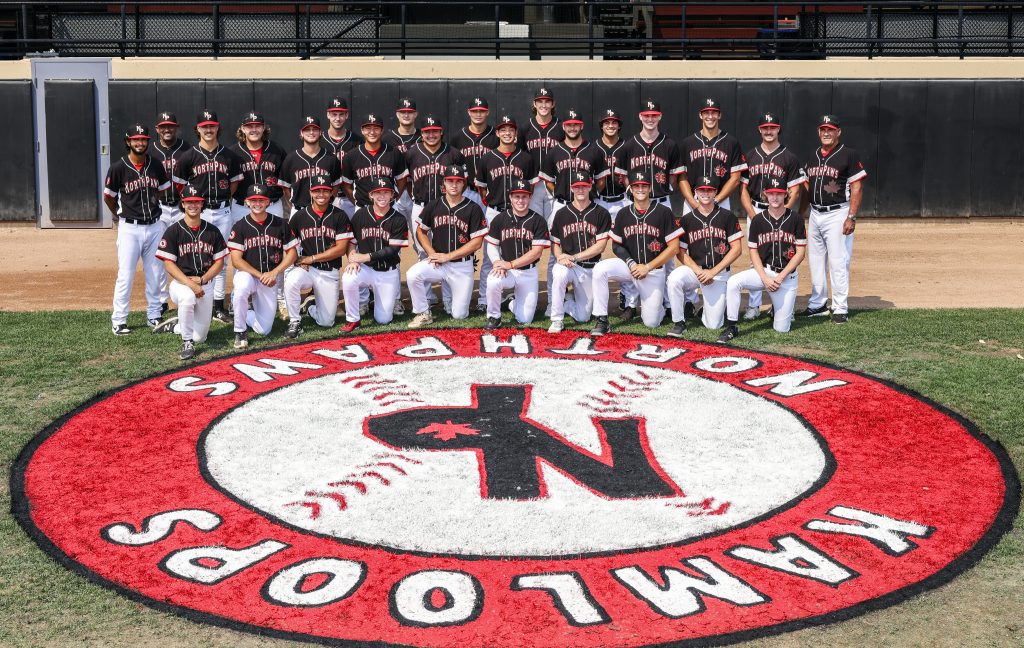 Photo by: Allen Douglas
The Kamloops NorthPaws wanted to thank our fans for another great season at Norbrock Stadium – THANK YOU 'PAWS FANS!!!
The organization is looking to fans to share their experiences in order to make improvements for 2024. Fans who choose to include their email will be entered into a draw for a 2024 10-game flex plan, the winner will be contacted on October 6, 2023. All anonymous users will not be entered into the draw. The NorthPaws thank you for your reviews and support of our team, we look forward to improving our operations and welcoming you back to the ballpark in 2024!
You can complete the form below:
https://forms.gle/YBfFHvp6eDyRuoUR6
Top player in 2023 returns for third season as a NightOwl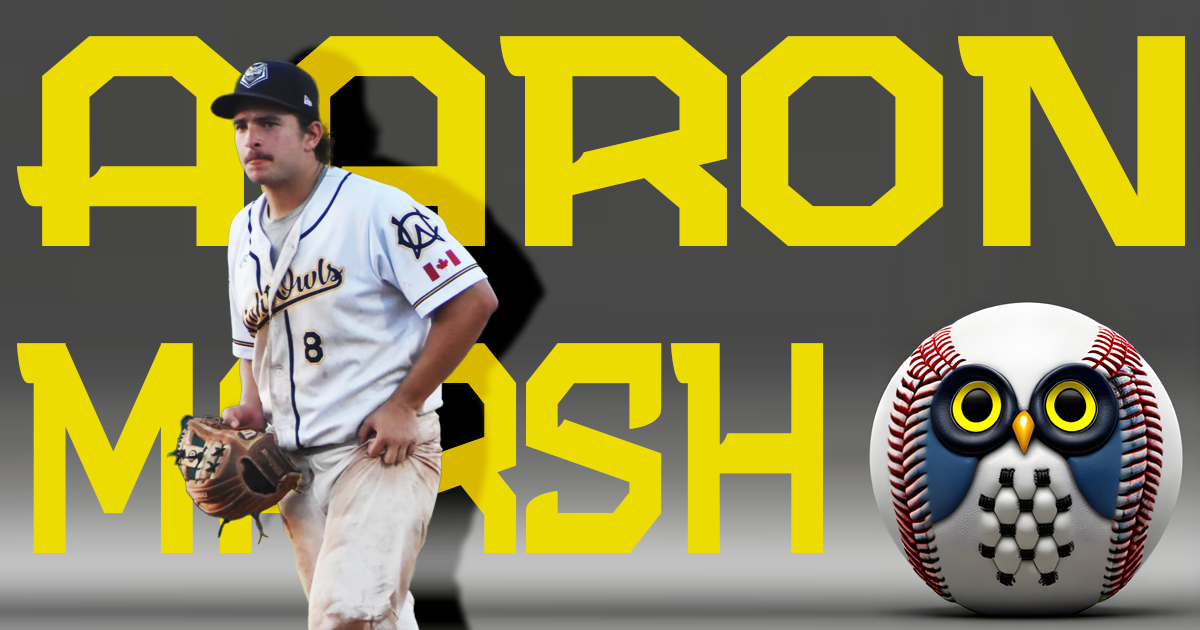 Marsh

the first NightOwls' signing for 2024 WCL season
An original NightOwl is coming back for a third season at historic Serauxmen Stadium.
Infielder Aaron 
Marsh
 of the UBC Thunderbirds, who shared the 2023 player of the year award with keystone partner Elijah Ickes, will be the key offensive piece that Head Coach Greg Frady will build his lineup around in the summer of 2024.
The Nanaimo product, a former Pirate, has been the picture of consistency for the NightOwls for the team's first two seasons in the West Coast League. In 2022, 
Marsh
 batted .309 and was among team leaders with 38 hits and 20 runs driven in, and followed that up in 2023 with 39 more hits, 24 RBIs, and batting .287 while playing both second and third. He hit two home runs both seasons.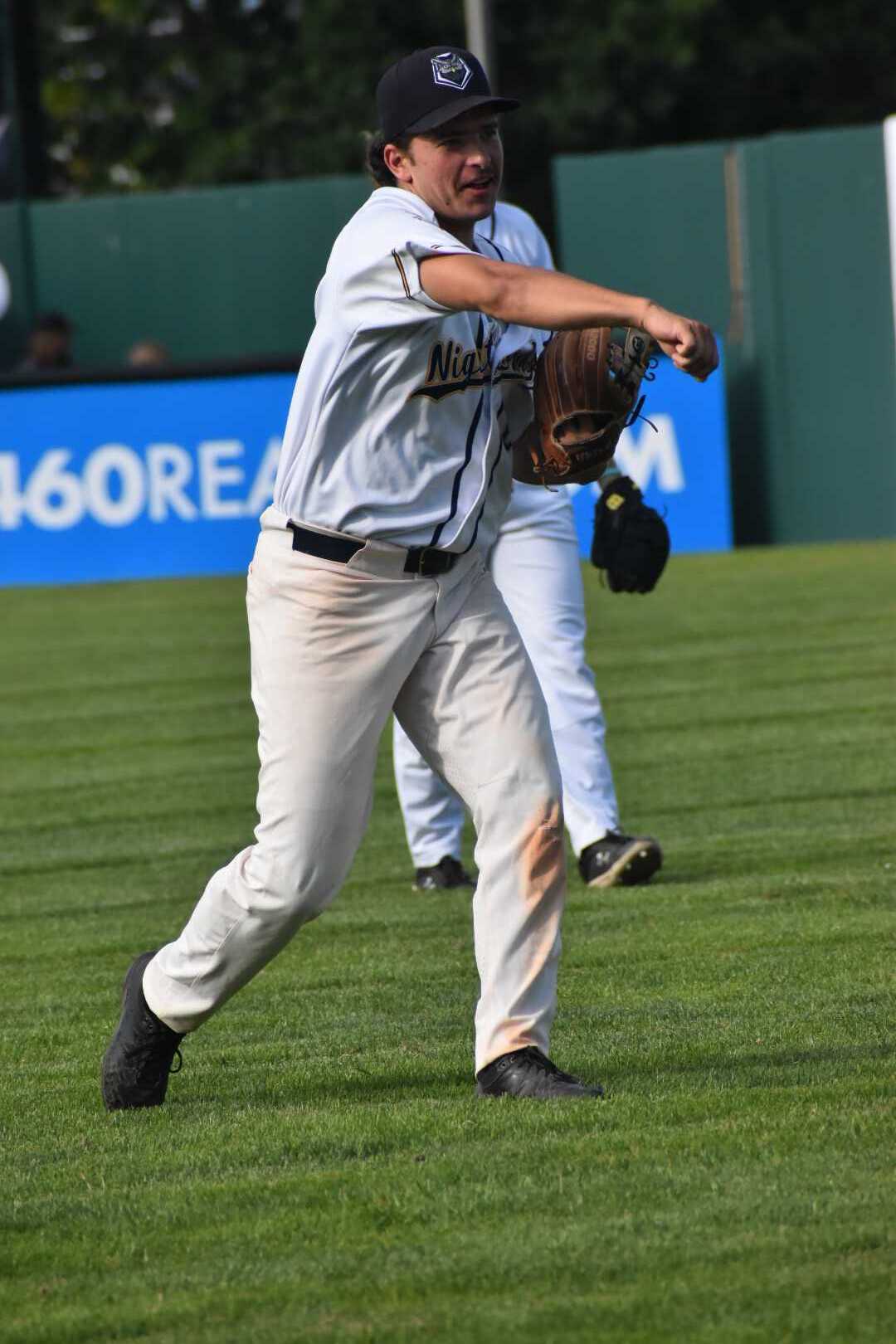 "Aaron is a tough out, gives the team gritty at-bats and is so reliable on defence," said Jim Swanson, GM of the NightOwls. "He brings so many intangibles to UBC and to the NightOwls, is a leader and you can tell he loves to play the game, and loves to play in front of our great crowds in Nanaimo, in front of people who watched him grow up in our city. He's the ideal player to have as our first signing for the 2024 season."
A left-handed hitter with extra-base power, a valuable asset with the exciting fence configuration at Serauxmen Stadium, the 5-10/185 
Marsh
 has played 73 games as a NightOwl, so will be looking to become the first player to play in 100 games for Nanaimo's young WCL franchise.
"Recruiting is very much underway, between myself and the coaching staff, looking to build a team that can get us to the playoffs and be the first Canadian team to win the WCL title," said Swanson. "Our 2023 team played everyone hard, one game below .500 — and known for being scrappy and playing the game the right way, with the right approach of effort and sportsmanship. We are building future pro players here, we are also building young men who will be successful in whatever they advance to in life. Aaron is definitely one of those people."
Season tickets are now on sale for the 2024 campaign — renewals and new fans, the best seats at the park available for as low as $400 for the season (roughly $12.50 per seat per game). Included in season tickets are gratis playoff tickets, with the NightOwls in the hunt for a post-season spot until the final week in both of the team's initial seasons.
"If you haven't yet made it to a game — you're missing out on a great spot and a special energy that only Serauxmen creates," said Swanson.
Team merchandise is also in hot demand, find the shop site at 
nanaimonightowls.com
 for a variety of offerings from hats to hoodies to shirts and miscellaneous items.