NorthPaws Add Jose Bautista as Pitching Coach
Jose Bautista will mentor the Kamloops NorthPaws pitchers in pursuit of their professional aspirations this summer. No, Blue Jays fans, not that Jose Bautista. Though you won't find any highlight-reel bat flips on his resume, the NorthPaws new pitching coach also has an impressive Major League career like his younger namesake.

Source
Star player returning, NightOwls loading up on pitchers and catchers.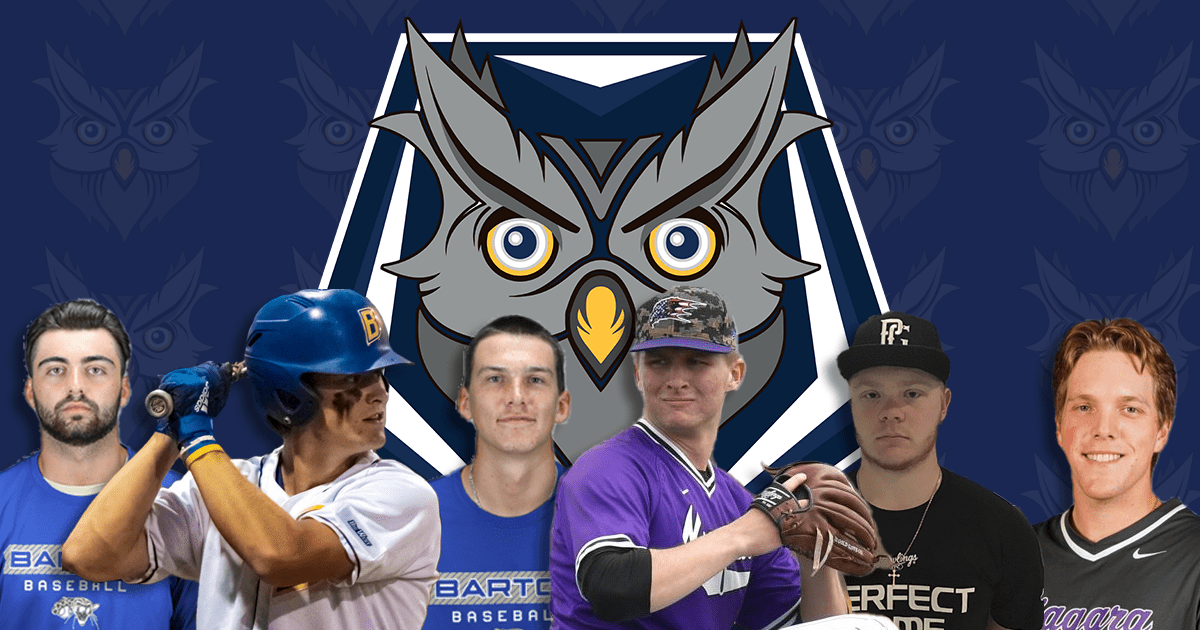 One of the top performers on the first edition of the Nanaimo NightOwls is returning for a second stint.
.
Versatile right-handed hitter Cody Hendriks of Cal State-Bakersfield, a dual Dutch-Canadian citizen, will be back at Serauxmen Stadium. The 6-2/195 Hendriks, who can play short/third/second in the infield and either corner outfield spot, now lives in Coquitlam and in summer of 2022 hit .275 with a team-record 13 doubles and 14 extra-base hits (one triple), along with eight stolen bases. He was second to infielder Tim Holyk (42) in hits with 39.
.
Holyk, infielder Aaron Marsh, lefty Nathan Buchan, and outfielder Brandon Hupe are among those slated to return, with work still happening behind the scenes on other fan favourites from 2022.
.
"Cody does so much that any coach values, and we're glad to have him back," said GM Jim Swanson. "He's strong on the left side of the infield and was our hottest bat at times in 2022. He's a key piece for CSUB and definitely has pro potential."
.
Also announced today, a total of six players:
.
IF/OF Cody Hendriks, Cal State Bakersfield, sophomore, 6-2/195, Coquitlam, B.C.
C/RHP Ayden Hadley, Barton CC, freshman, 6-0/220, Langley, B.C.
LHP Aidan Sowers, Barton CC, freshman, 6-4/185, Dodge City, KS
RHP Talon Mihalinac, New Jersey Tech, freshman, 6-1/235, New Galilee, PA
LHP Blake MacMillan, Niagara, Redshirt-senior, 6-5/205, Mississauga, ON
C Matt Ward, Niagara, Redshirt-junior, 6-0/185, Mississauga, ON
.
The announced 2023 roster to this point can be found HERE.
.
Hadley and Sowers are teammates at Barton, a strong junior college in Kansas, and Hadley is a curious mix of a lefty bat with power, and a strike-thrower off the mound when he's not catching or in a DH role. Sowers is a lanky lefty who has seen a jump in velo since he was with the Kansas Curve travel program, and lefties are valued with the setup of Serauxmen Stadium.
.
Mihalinac is a developing power arm topping 92mph, while Niagara teammates MacMillan and Ward team as an experienced battery — MacMillan made 11 starts for the Purple Eagles in the spring of 2022, and Ward hit six home runs and batted .303 for Swift Current in the WCBL last summer.
.
More signings will be announced in the coming months, as paperwork and passports are secured.
.
"We're excited about the size, experience and track record of the players filling roster spots," said Swanson. "Adding depth, compared to last summer, is important for the pace of the WCL."
Victoria HarbourCats – Big-name schools sending key players to HarbourCats this summer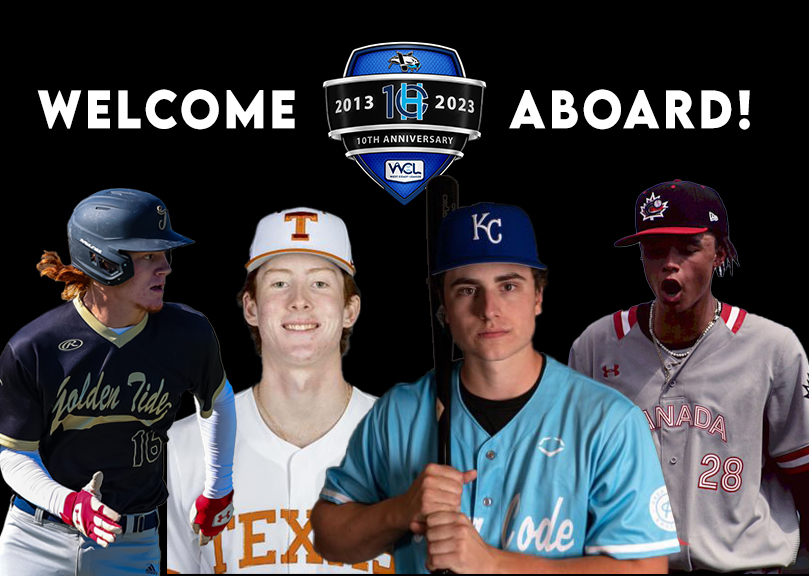 FOR IMMEDIATE RELEASE
Wednesday Feb 8, 2023
VICTORIA, B.C. — Texas. Washington. Oregon. Big-name schools, that lure the best recruits.
With LHP Reece Usselman of the Oregon Ducks, LHP David Shaw of the Texas Longhorns, and corner infielder Max Clark of the Washington Huskies, there will be no shortage of star college baseball players for HarbourCats fans in the summer of 2023 at Wilson's Group Stadium at RAP.
Add in a catcher from the local collegiate Victoria Golden Tide, Lee Grey, and Victoria head coach Todd Haney is excited to see the roster grow with the season less than four months away.
David Shaw, here pitching for Rice, should be a dominant force from the left side for the HarbourCats in 2023.
"You always love finding and signing top pitching like Shaw and Usselman, and Clark is an exciting prospect," said Haney, who will be at the helm for his third season, interrupted by two pandemic non-play summers. "Grey is also showing promise and developing under the Golden Tide coaches, important depth for what is a real grind at times in the West Coast League."
The current, announced roster of the HarbourCats can be found HERE.
Another lefty, Langley's Reece Ussleman gave the Canadian Junior National Team a number of quality innings in 2022.
Shaw is a monster at 6-7/205, a transfer from Rice where he made 18 appearances last spring. Usselman brings Team Canada Junior experience and isn't exactly small at 6-3/185, a product of the Langley Blaze. He also played with White Rock (Team Canada) at the 2017 Little League World Series in Williamsport.  Clark is one of the top-rated high school players in the state of Washington, and Grey came west at the suggestion of former MLB catcher Gregg Zaun and is expected to be a key contributor for the Golden Tide in the CCBC.
Details on the players announced today:
LHP Reece Usselman, Oregon, incoming freshman, Langley, B.C., 6-3/185
LHP David Shaw, Texas, sophomore, Houston, TX, 6-7/205
3B Max Clark, Washington, incoming freshman, Mercer Island, WA, 6-0/200
C Lee Grey, Victoria Golden Tide, freshman, Toronto, ON, 6-0/180
Oakville, Ontario's Lee Grey will give the HarbourCats some depth at the catcher position.
The HarbourCats celebrate their 10th Anniversary in 2023 and the season kicks off with the home opener against the Kamloops NorthPaws on Friday June 2, 2023.  Single game tickets for that game and all 31 HarbourCats home games in 2023 are now on sale and can be purchased on-line through our one-and-only ticketing partner, Select Your Tickets, at harbourcats.com/tickets.  They can also be purchased at the HarbourCats office at 101-1814 Vancouver Street, or at the Select Your Tickets box office at Save-on-Foods Memorial Centre.  Fans can also call 778-265-0327 to order over the phone.
Season tickets and 10-game flex packs are also now on sale.  For details on all ticketing options, including our special $10.00 Tuesdays, Forces Fridays and Save-on-Food Vouchers, please visit harbourcats.com/ticketinfo.
The Kamloops NorthPaws Award Scholarship to Pitcher Kolby Lukinchuk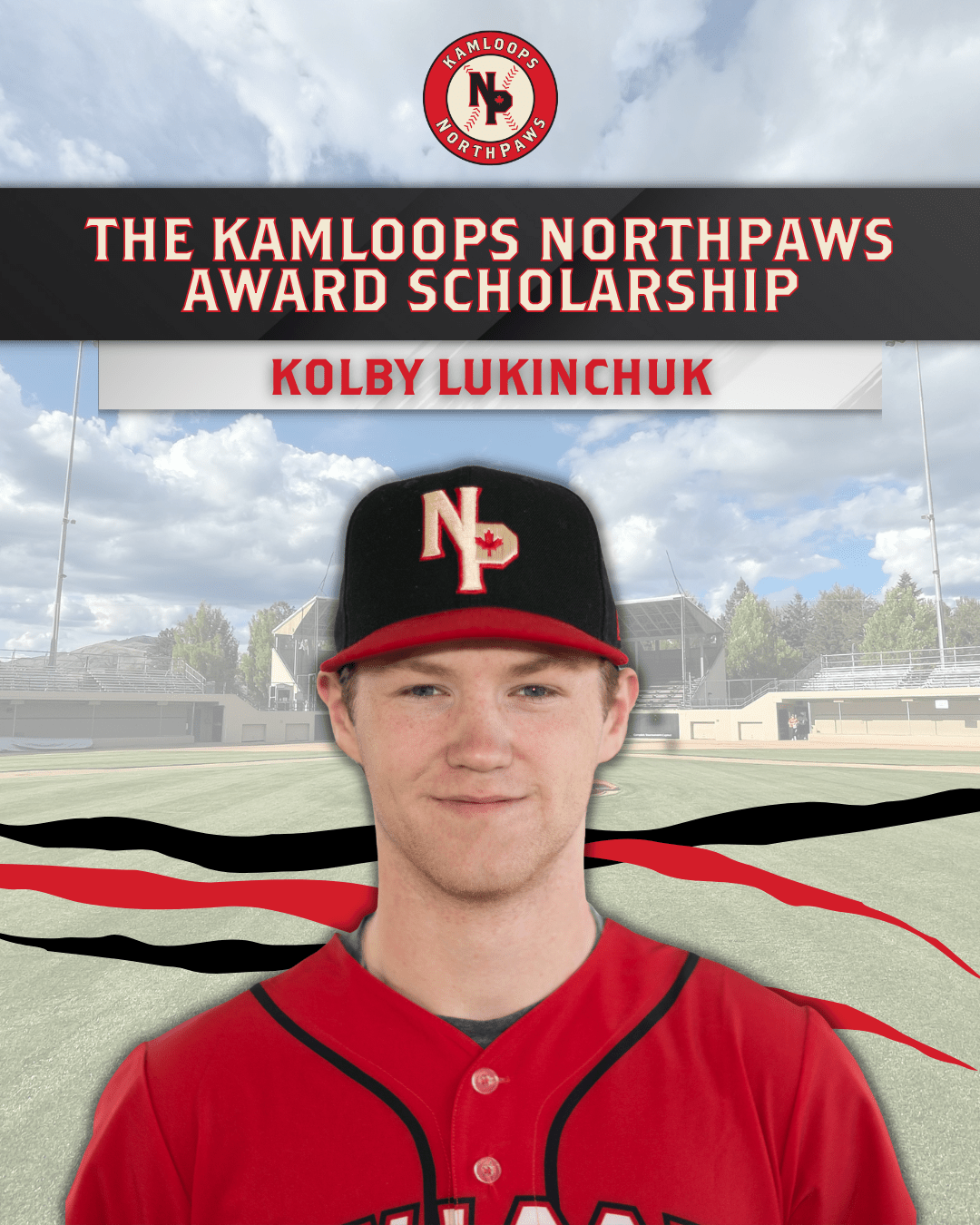 The Kamloops NorthPaws Award Scholarship to Pitcher Kolby Lukinchuk
By Jodie Cooper
Kamloops, BC, February 2, 2023: The Kamloops NorthPaws team is delighted to announce a $500 scholarship being awarded to pitcher Kolby Lukinchuk.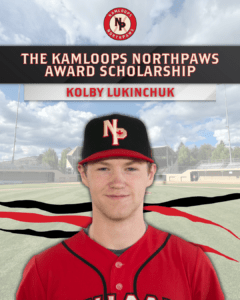 Photo Taken by: Allen Douglas Graphic Created by: Fallsway Marketing & Media
The Kamloops NorthPaws are thrilled to announce that they are awarding a $500 academic scholarship to pitcher Kolby Lukinchuk, who is completing a Bachelor of Business Administration at Thompson Rivers University. The NorthPaws would like to commend Kolby for his achievements both on and off the field. His willingness to go above and beyond has made him an exemplary role model in the community.
Kolby says he decided to come and play in Kamloops because he wanted to play college baseball and wanted to work with Ray Chadwick, a former professional baseball player and a coach at Thompson Rivers University, who would help him develop and grow his chances at cracking the NorthPaws roster. One of the things that drew him to the team especially was their involvement and work ethic within the community, and the opportunities that he has received because of that. He has especially enjoyed being a role model for the young players who attend their kids' camps.
Being able to give back to the community that has supported him is extremely important to Kolby. He loves being able to interact with people and hopes to continue his efforts in the community into this upcoming summer, especially when it comes to the development of young players, who are "the next generation". He hopes to continue being a role model within this community going forward, and the NorthPaws scholarship will help him continue his efforts on the academic front.