Dearing Deepens NorthPaws Canadian Talent Pool
The Kamloops NorthPaws newest pitcher adds to the depth of Canadian talent on the 2021 roster.
Tate Dearing, a 6'2" right-hander from Surrey, will bring his deceptive mix of pitches to the mound at Norbrock Stadium.
Dearing throws five pitches: a four-seam fastball, two-seam fastball, 12-6 curve, slider and circle changeup.
"I'm not the kind of guy who's going to come in, light up the radar gun and blow it by you at 95 or 96 so I have to take a step back and get crafty," he said. "I utilize a lot of off-speed pitches and keep pitchers relatively off balance."
Dearing began his collegiate career at Polk State College but returned home after his first season for personal reasons. He joined Douglas College for the 2020 season, starting one game before the COVID-19 pandemic brought the season to a halt. He had committed to Georgia Gwinnett College for this season, but with the uncertainties of international travel opted instead to stay in B.C.
Photo Credit: Polk State College
"Tate is a guy who figures into our starting rotation. He's a great competitor and is able to get guys out in multiple ways," said head coach Cole Armstrong, who first coached Dearing on a little league travel team about a decade ago. "He's been on the big stage with the Junior National Team and at a powerhouse Junior College program. He's battle tested and hungry for an opportunity like this one."
Staying close to home was one of two key reasons for Dearing to want to join the NorthPaws.
"The second part that was the icing on the cake was my grandpa lives in Kamloops. I haven't seen him for a couple years so it will be nice that he can come out and watch me play every game," Dearing said.
Growing up playing baseball, hockey and soccer, Dearing said it felt they he was in Kamloops every other weekend for a tournament.
One visit when he was in grade 11 stands out in particular because his phone rang, and Team Canada was calling.
"I remember the morning I got my phone call, we were at Best of the West. I pitched at Norbrock at a night game and I woke up the next morning to a phone call from [head coach Greg Hamilton] saying I'm on the team," he said.
His stint with the Junior National Team took him to Florida, Panama, Dominican Republic and across Canada.
"It's surreal being able to wear that Canada across your chest and do it consistently and create bonds with guys across the country. The first time I wore the jersey and went out and pitched I don't think I was able to stand still. I was so shaky and so nervous," Dearing recalled. "Obviously you're there for a reason, but that doesn't matter in the moment. I was shaking out of my pants, so hopefully nobody noticed."
Dearing comes to the NorthPaws as one of the few players on the roster with past experience in the West Coast League. He posted a 1.42 ERA across five appearances for the Bellingham Bells in 2019.
The Kamloops NorthPaws are an expansion West Coast League franchise bringing the highest calibre baseball Canada's Tournament Capital has ever seen. The West Coast League, founded in 2005, has 15 teams across Oregon, Washington, British Columbia and Alberta featuring some of the top collegiate players during a 54-game summer season. Find the NorthPaws online at www.northpawsbaseball.ca, @northpawsbaseball on Instagram and Facebook, or @northpawsbb on Twitter.
UBC Righties Re-Commit to NorthPaws for 2022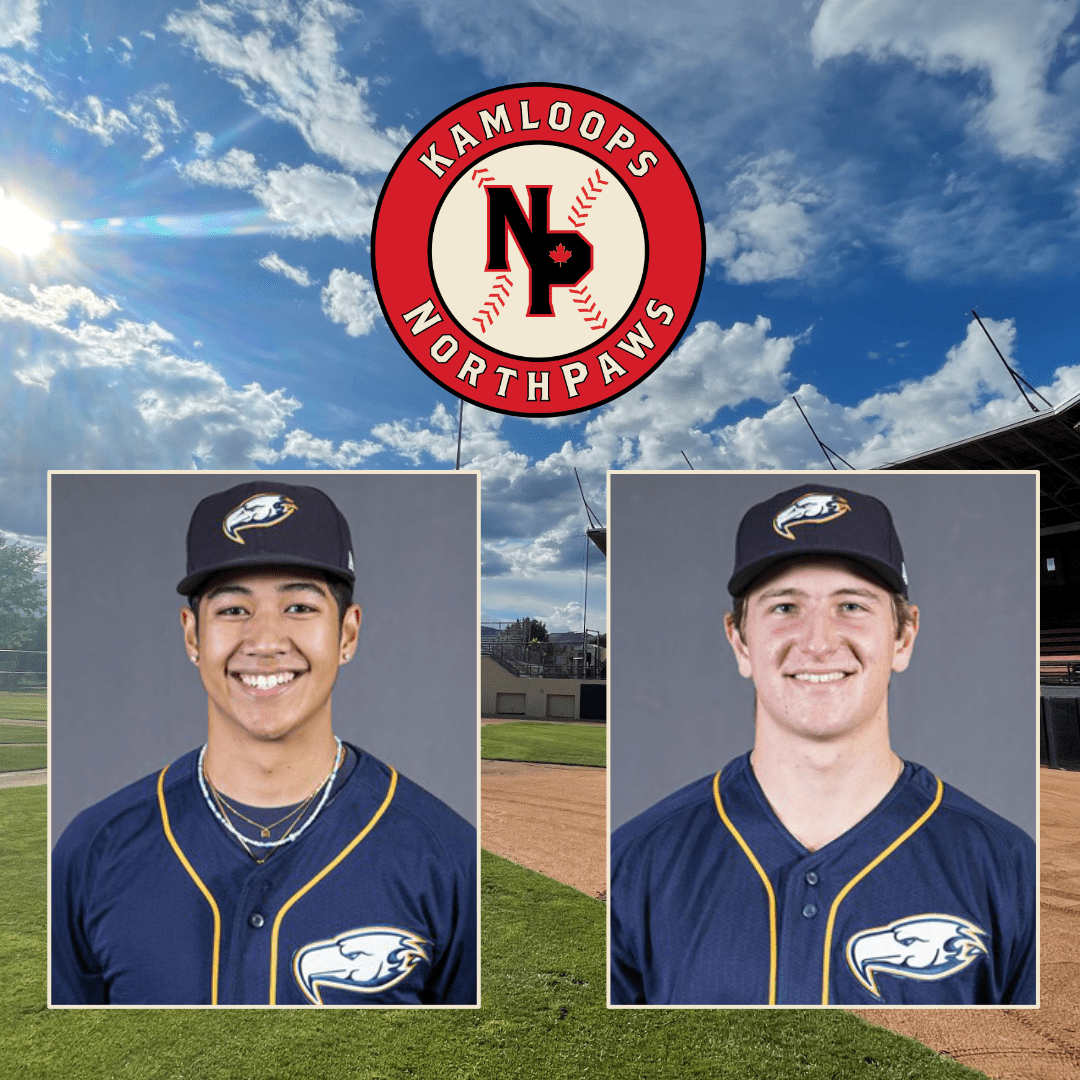 Right-handed pitchers Sean Heppner and Vic Domingo signed with the NorthPaws for the 2022 season. The pair of first-year righties from the University of British Columbia Thunderbirds had initially signed to play in Kamloops during the 2021 season and have recommitted to the expansion team. They are both products of the BC Premier Baseball League and have had their collegiate debuts delayed by a year as the Thunderbirds were unable to play in 2021. The attended the Blue Jays' 2019 Tournament T12 showcase together and were dorm mates during their first year at university, so it's only fitting they will make their West Coast League debuts together in Kamloops.

Source
Victoria HarbourCats – Investors added to group that owns HarbourCats, NightOwls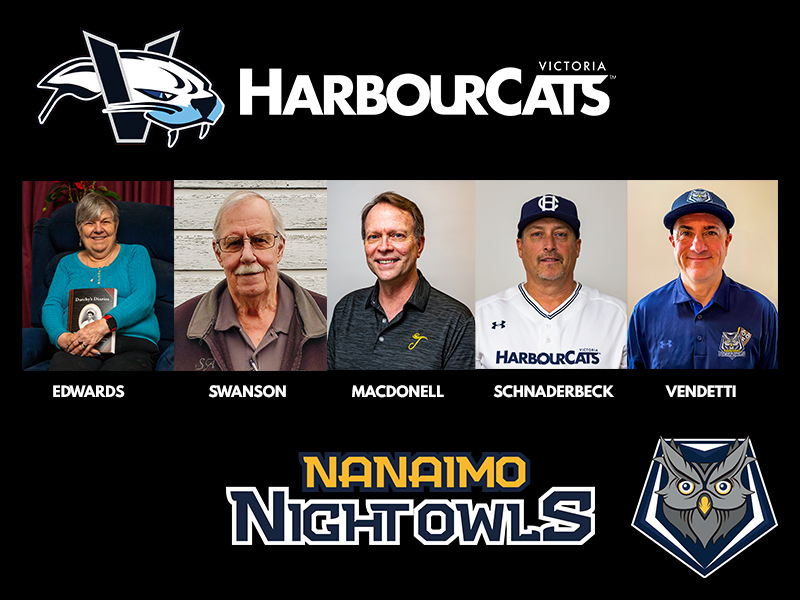 The Victoria HarbourCats and Nanaimo NightOwls have added six new people to their ownership group.
NorthPaws Single-Game Tickets Available for 2022 Season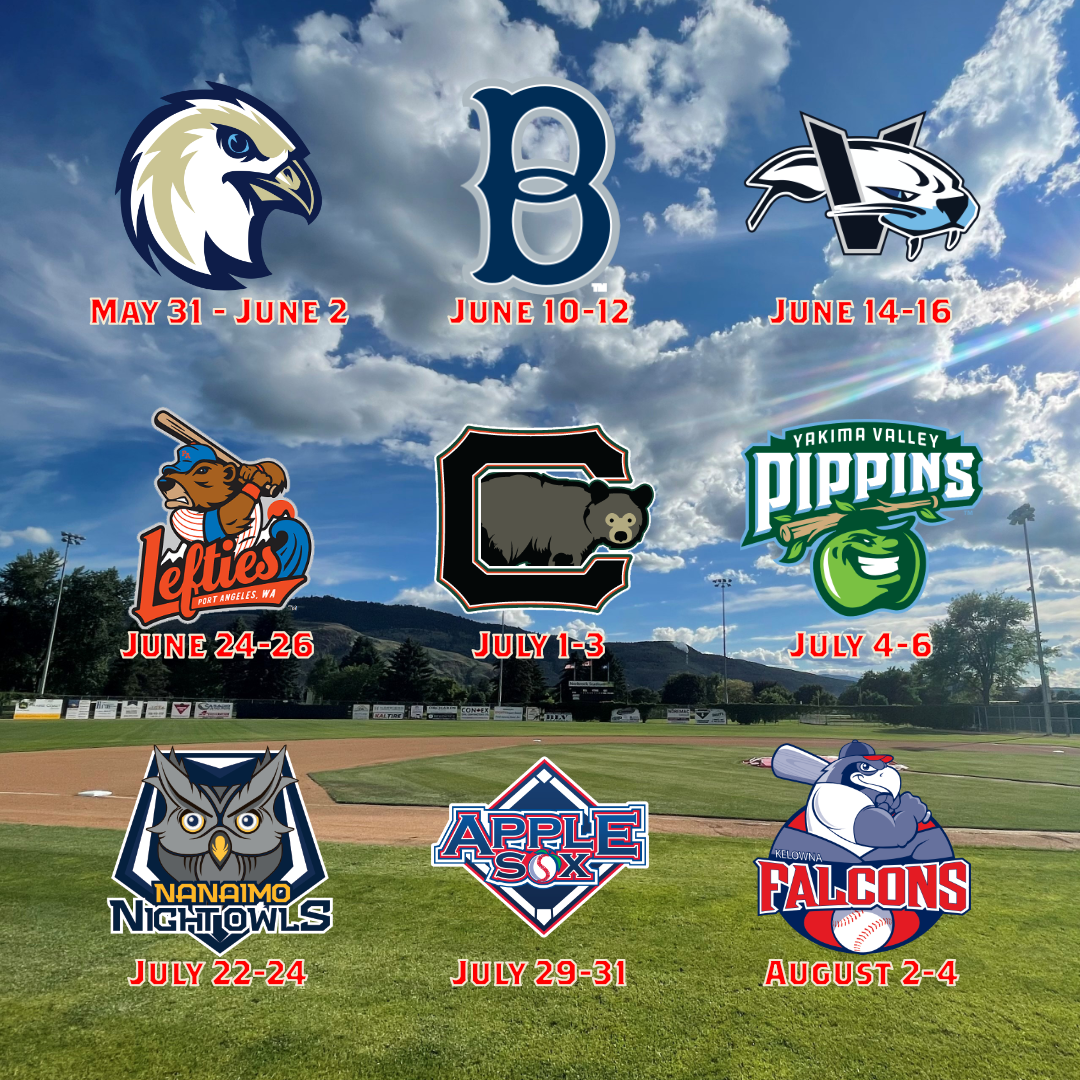 Tickets for the Kamloops NorthPaws 2022 regular season are now available. The inaugural season schedule features nine three-game series from the end of May through the beginning of August. Highlighted […]

Source