Baseball Québec launches girl's baseball academy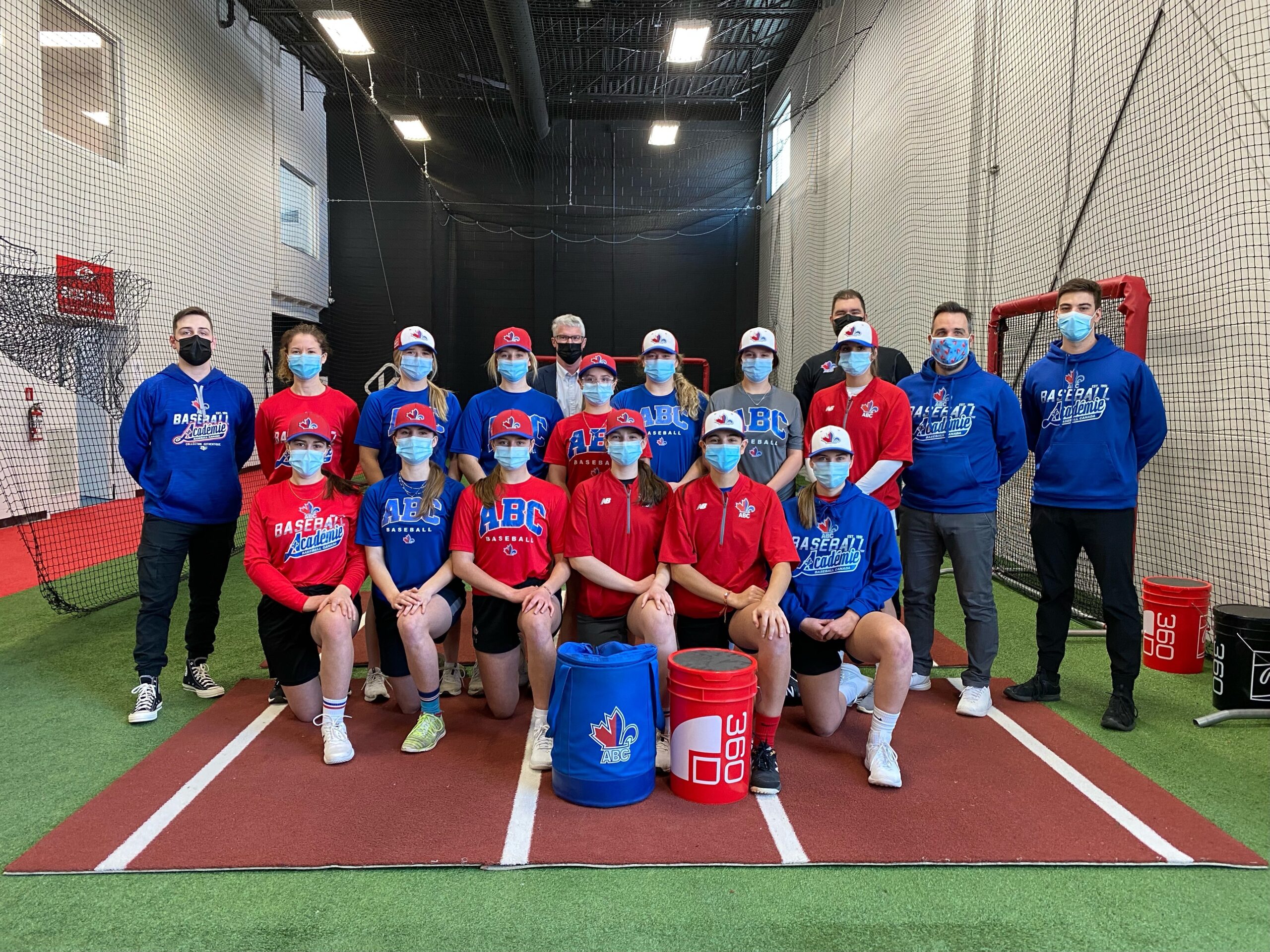 TROIS-RIVIÉRES – Baseball Québec is proud to announce the launch of the Académie du Baseball Canada (ABC) girl's baseball program based in Trois-Riviéres, Québec with the first cohort of athletes set to be welcomed next fall. This high-performance centre will be the first of its kind in Canada with 12 athletes already training under this new model since September 2021.
Baseball Québec has prioritized the development of women's baseball for several years and made it one of the central parts of its strategic planning. In 2020, the Federation commissioned a comprehensive report on player development from the Better Sport team, which is made up of experts André Lachance (Baseball Canada) and François Rodrigue (University of Ottawa). For nearly a year, the two experts compared the development principles put forward by the best sports programs around the world. Before formulating their recommendations to improve the high performance of Baseball Québec, 52 experts from seven countries were interviewed. This new initiative was created based on these recommendations.
Female athletes in the ABC program will be able to train year-round at Baseball 360 in Trois-Rivières. Under the supervision of Baseball Québec, they will be led by a team of qualified instructors, including Patricia Landry, a former national team athlete and coach, who is the coordinator and head coach of the program as well as Rémy Doucet who will assist as coordinator and coach of the program. They will also be able to count on Alexandre Janelle-Gagnon as pitching coach, Mathieu Tremblay as physical therapist and Steeve Ager as strategic advisor for the development of programs and partnerships.
The training center is ideal location for athlete training and development with its 15,000 sq. ft. area including batting cages, pitching mounds, a training room and much more. A healthy environment will come to life through our coaches, as well as the expertise of an integrated support team such as a kinesiologist, nutritionist, sports therapist, and sports psychology department.
🔵⚪️🔴C'est officiel! L'Académie de baseball du Canada a maintenant son volet féminin. ⚾️ pic.twitter.com/7tb86vNu1U

— baseballquebec (@baseballquebec) January 25, 2022
"With the number of female players increasing year-over-year throughout Quebec, it was more than necessary to offer a high-performance program for elite athletes designated with the objective of reaching the highest levels, including Women's National Team," said Maxime Lamarche, Executive Director of Baseball Quebec.
"After reading the Better Sport report, I saw what I had dreamed of so much as an athlete. The recommendations of the Better Sport report and the motivation of Baseball Québec have now given birth to the very first high-performance academy specifically designed for women. A first of its kind in Canada, this is a dream come true!" said Vanessa Riopel, Women's Development and Leadership Coordinator for Baseball Quebec and a former member of the Women's National Team.
Baseball Quebec proposes changes to women's high performance programs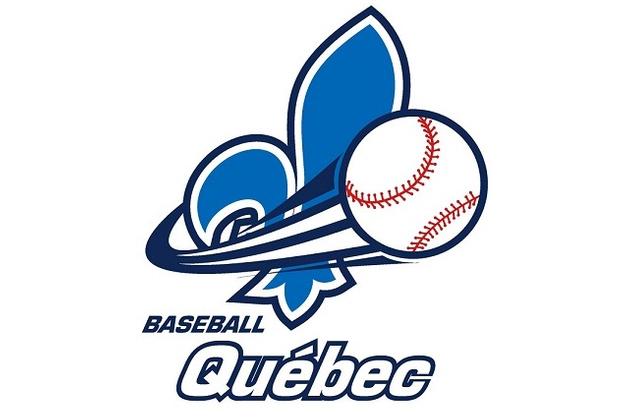 Note: Article translated from French
Vanessa Riopel, new women's baseball coordinator for Baseball Quebec, is making a major change in the high performance structure to better support the elite women in Quebec. "We have two objectives in this process," says the new coordinator. "Keep our daughters a little older in high performance and give our 19U players better competition opposition."
Several older girls had to stop playing elite because they no longer had a coaching option. It was necessary to create a reception level throughout the summer season for this group of elite girls. We also believe that as we go up against more mature girls, our 19U girl group will see their competitiveness increase over the weeks. This new approach will promote our future initiatives, such as establishing a support structure at the CEGEP and university level in the coming years.
The new program will bring together our best players from Quebec 17 years and over in order to develop them together, but also in the face of adversity to continue to progress. "By talking to Maxime Hockhoussen and Yannick Desjardins of the ABC, I loved their concept of" SUPER LEAGUE "where their best players are grouped and trained in a Minor League Baseball mode," she adds.
It is therefore under the same model that we will select our 28 best players aged 17 and over. We will form two equal teams, namely the BLUES and the WHITES. The girls will practice together on Saturday mornings and then divide to make way for the competition in the afternoon. They will be challenged in specific situations. In addition to the BLEUS vs WHITES series, they will play in the 18U / 21UF league in Lanaudière to have 2 additional games per athlete during the week.
The girls will be supervised by passionate coaches, but also former elite players who want to give back to the new generation of athletes.
Charles St-Laurent, Head Coach
Coach for ten years, Charles has an interesting track record with a lot of experience in major competitions. He has been coaching the provincial women's teams for several years now and has been on the podium several times with them. In addition to playing a coaching role, Charles is a man who is deeply involved in the development of the women's component in Quebec.
Xavier V. Aguilar, Pitching Coach and kinesiologist
Xavier has been in the coaching business for over 15 years. He not only has the knowledge of baseball, but above all as a physical trainer who will allow him to have a real impact on the sports performance of our athletes from Quebec teams.
Mathieu Péclet, Infield Coach
Mathieu has been working with head coach Charles St-Laurent since the 2015 season. Involved every year as a coach at the Claude-Raymond Classic, Mathieu has been involved in excellent baseball for several years now. In 2018, he won the gold medal with the Quebec 21U women's team at the Canadian championship.
Catherine Labelle, Assistant Coach
Previously a player in the Quebec teams, Catherine began to be involved as a coach of the provincial teams in 2019. Already working in this capacity in volleyball, she was able to bring her passion and her knowledge to all the members of the team. An excellent hitter and leading vaulter, Catherine knows how to inspire young athletes.
These four coaches will obviously be supported by Vanessa Riopel on the field as well as other guest coaches including several important names in the world of baseball in Quebec. These people will come to share their knowledge and experience during the big development days on Saturday. They will be unveiled shortly.
For Sylvain Saindon, technical director at Baseball Quebec, the women's part of baseball is coming to a crossroads. "The past 4 years have seen our Quebec teams program grow and become more professional over the years. Our former women's baseball coordinator, Steve Langlois, had done a colossal job of putting all the pieces of the puzzle in place.
"We are now grafting all the great projects around this structure. Think of the 2023 Quebec Games where our girls will be represented for the first time in the history of the Games. A first also for the Canada Games in 2025.
"We also remain in partnership with Baseball Canada for the holding of several events, including a camp inspired by the T12 ( talent detection camp organized by the Jays ) that could be held here in August in Quebec. Due to the lack of a Canadian Championship this year, this event could serve as recruitment for the next Team Canada formation "
Annie Larouche joins Baseball Quebec's Board of Directors
It is with pleasure that Baseball Quebec announces that Annie Larouche will join the board of directors of the federation as a co-opted member. Within the Board of Directors, she will work on issues surrounding human resources and the community component. Involved in professional sport for almost 30 years, she became Director of Operations for the Canadian Elite Basketball League at the start of 2021.
"With her extensive experience in the world of sport, Annie will be a great asset in our team. I look forward to working with her on various issues to take baseball even further, "said Marc Vadboncoeur, President of Baseball Quebec.
Previously, Annie worked for no less than 25 years with the Montreal Alouettes, notably as Executive Director of the Montreal Alouettes Foundation and Community Relations, the cheerleading team and the Alouettes Alumni Association. . She has also been involved with various sports organizations around Montreal over time.
"In addition to being very competent in her field, the addition of Annie to the board is another step towards parity in our sport. Whether with the players, officials, coaches or administrators, we want to make even more room for women and girls in baseball and we will continue to take concrete actions in this direction ", adds Maxime Lamarche, General Manager. of Baseball Quebec.