2021 Baseball Manitoba Award Winners
The Baseball Manitoba Awards Committee has met, deliberated and decided on the 2021 Award Winners! Over 45 individual nominations were considered, here are the results:
2021 AWARD WINNERS
Grassroots Team of the Year: 15U AA Bonivital White Sox
High Performance Minor Team of the Year: 18U AAA Winnipeg South Wolves
High Performance Major Team of the Year: Elmwood Giants Junior AAA
Grassroots Coach of the Year: Kelly Wiens (Kleefeld)
High Performance Coach of the Year: Jeff Bouchard (Winnipeg South)
13U Player of the Year: Logan Paterson (Winnipeg South)
15U Player of the Year: Jack Lussier (Bonivital)
18U Player of the Year: Donavan Collier (Winnipeg South)
Junior Player of the Year: Tyler Smith (Elmwood)
Female Player of the Year: Payton McNish (Midwest)
Volunteer of the Year: Tony Staruch (Winnipeg South)
Umpire Award of Merit: Dave Forde (Winnipeg/Carillon)
Derrick Dubell Grssroots Umpire of the Year: Tyson Plett (Carillon)
Honour Society: John Kroeker (Stonewall/Interlake), Fred Shipley (Interlake), Gord Sawatzky (Altona), Conley Kehler (Altona), Kristal Benton (St. James), Wes Penner (Winnipeg South)
Congratulations to all winners from all of us at Baseball Manitoba!
NOTE: Due to the ongoing pandemic, the 2021 Awards Ceremony is invite only. Recipients will receive more information shortly. All in attendance (except individuals under the age of 12) will be asked to show proof of double vaccination or show proof from the Government of Manitoba that there is a medical reason for the person not to receive a vaccine for COVID-19.
Baseball Manitoba mourns loss of umpiring legend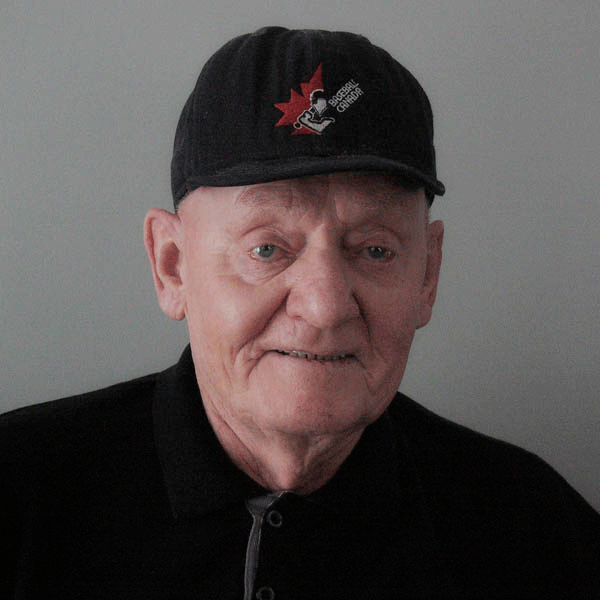 Wilbert Funk, longtime umpire and dedicated member of the Baseball Manitoba community, has passed away at the age of 92.
Wilbert umpired for more than 40 years in all categories in Altona, MB and the surrounding area in the 1970s. He umpired 73 games during the year he turned 73, and it is estimated that he umpired an impressive 2500 games during his entire career.
Wilbert also played fastball as a pitcher for more than 20 years until he lost his right hand in an industrial accident in 1970. Following the accident, umpiring with no right hand became Wilbert's famous trademark with baseball players and fans. He enjoyed umpiring younger categories, but also coached minor ball for several years. Wilbert was honoured as Altona's Citizen of the Year in 1998 for his lifelong contribution to sports and quality of life, especially for young people, in the community. He was inducted into the Manitoba Baseball Hall of Fame in 2014.
All of us at Baseball Manitoba send our deepest condolences to the Funk family and his entire community at this time.
There will be no funeral, however there will be a time for friends to attend a viewing, date(s) and time(s) are yet to be determined. Wilbert's family encourages you to honour his memory by sharing stories about Wilbert with your children and grandchildren.
Learn more about Wilbert on the Manitoba Baseball Hall of Fame website here.
Baseball Manitoba Honors Top 2021 Volunteers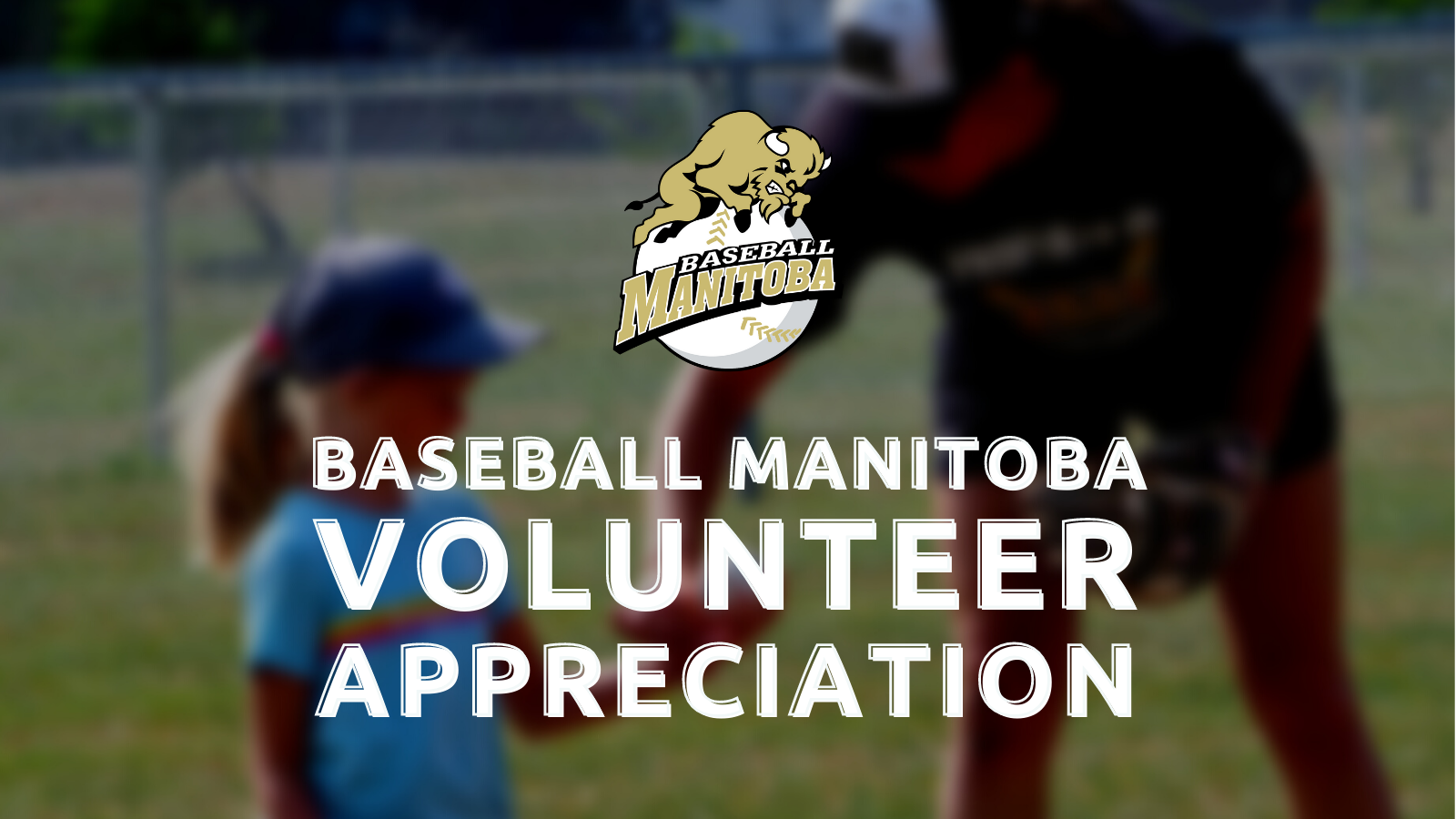 Baseball Manitoba wants to show our appreciation for all the hardworking members of our community by showcasing some of the dedicated volunteers that helped make the 2021 season possible.
Select nominees are featured below and on our Twitter, Instagram, and Facebook.
*Nominations for 2021 are now closed.
Thank you for your nominations! Learn more about some of our great volunteers below.
John Heinrichs: Winkler Minor Ball
"John always goes above and beyond to help his team. He is always willing to listen to his athletes and help them learn. He is consistently positive, and win or loose, he always makes sure to tell his team what an amazing job they did and how proud he is of them. John's team spirit and love for baseball shines!" Said his nominator.
Thank you John from all of us at Baseball Manitoba!
Mike Witkowicz: Springfield Minor Baseball
"Mike has been a devoted and hard working member of the Springfield Minor Baseball Association for almost 10 years. He held the roles of Event Coordinator and Lead Fundraiser. In addition to his role as a board member, Mike also volunteered by coaching. As Event Coordinator, he organizes special events for the SMBA which includes the Chicken Daze parade participation and Goldeyes Day. Mike has experience coaching levels from Rally Cap to U13. Where Mike shone the most, however, was as the SMBA's lead Fundraiser. Due to Mike's tireless efforts he has left the RM of Springfield and our baseball community with a lasting legacy of infrastructure improvements. His accomplishments include: dugout improvements and covers for all three Diamonds at the Oakbank Community Club (Diamonds #2/#3 to happen in Spring 2022), dugout improvements and covers for all three Diamonds at the Dugald Community Club, storage facilities at the Oakbank Community Club, and new jerseys to accommodate Springfield Minor Baseball's new nickname: The Hawks. Mike stepped down from the SMBA board this year, but only to take on a new challenge as a volunteer for the RM of Springfield. Recognizing his talents, the RM of Springfield tabbed Mike as one of its lead Fundraisers for its Recreation Complex project. While the SMBA is sad to see Mike move on, we are happy that his abilities are being directed at the Recreation Complex and know that, with his involvement, the complex will finally be built. Thanks for all your hard work Mike and for your continued dedication to baseball and recreation in the RM of Springfield." Said his nominator.
Thank you Mike from all of us at Baseball Manitoba!
Joel Lussier: Seine River Minor Ball
Joel Lussier is described as a great guy, a hard worker, and a dedicated coach. He has been volunteering for Seine River Minor Baseball for years, and currently coaches a 9U team.
Thank you Joel from all of us at Baseball Manitoba!
Nancy Funk: Portage Minor Baseball
"Nancy has been an amazing addition to the PMBA board. She has volunteered to be our PMBA President for the past 17 seasons. She has always made herself available throughout the year (regular season and off season) to help deal with any issue that may arise. She has shown her patience and love for the game time and again and has had dozens of different board members come and go during her tenure. She never complains, greets you with and smile and asks how she can help. She has been instrumental in keeping Baseball going during the difficult times of the COVID-19 pandemic. She is very committed to the sport. Nancy has a very busy work and personal life. She is the mom of four boys of varying ages. As busy as her personal life is on a daily basis, she always seems to be able to make some time to talk to a board member or parent about an issue or just to answer a question or offer her time to calm someone who is struggling." Said her nominator.
Thank you Nancy from all of us at Baseball Manitoba!
Chris Mussell: North Winnipeg Baseball
"Chris is the Head Coach of the 13U AAA Pirates, and led his team to a 17-7 record. It was his fifth consecutive year of coaching with North Winnipeg Baseball. He was able to put everyone in areas where they succeeded (both defensively and offensively) and gave everyone ample playing time. He took an interest in teaching the players about life beyond baseball. He often reminded the players to do their best and to be proud of their accomplishments. He cared for the mental and emotional health of every player. He helped make baseball games and practices enjoyable. He never belittled or berated the players. He showed respect to the opposing players/coaches, and umpires." Said his nominator
Thank you Chris from all of us at Baseball Manitoba!
Corey Gonske: Elmwood Giants Baseball Club
"As President of the Elmwood Giants Baseball Club Corey over saw the day-to-day operations of the Giants organization and Koskie Field. Corey's dedication to the local community and grassroots baseball was evident year in and year out with his willingness to coach and to run the Elmwood Giants Learn to Play program. The Elmwood community and Red River Valley Baseball is grateful for Corey's dedication to the sport of baseball." Said his nominator.
Corey passed away this December, and all of us a Baseball Manitoba send our deepest condolences to his family. His absence from the baseball community will be felt by all.
Mark Peters: Winkler Minor Ball
"Mark is the coach of the 13U Winkler Rebels. He stepped up to Coach when someone was needed. While drafting his team he took on as many first year players as possible to make it about development. He offered extra hitting, pitching and fielding practices on top of regular practices. He also implemented three to four stations at every practice so each player was given focused time at each station producing a winning record which would have been in the top three of the league. Coach Mark goes up and above to ensure that his team is prepared to have fun when they get to the ballpark! -Practice hard, play hard and celebrate respectfully were keys that he focused on. Coach Mark created an environment where memories and friendships went hand and hand with development!" Said his nominator.
Thank you Mark from all of us at Baseball Manitoba!
Teri-Lynn Harms: Winnipeg South Baseball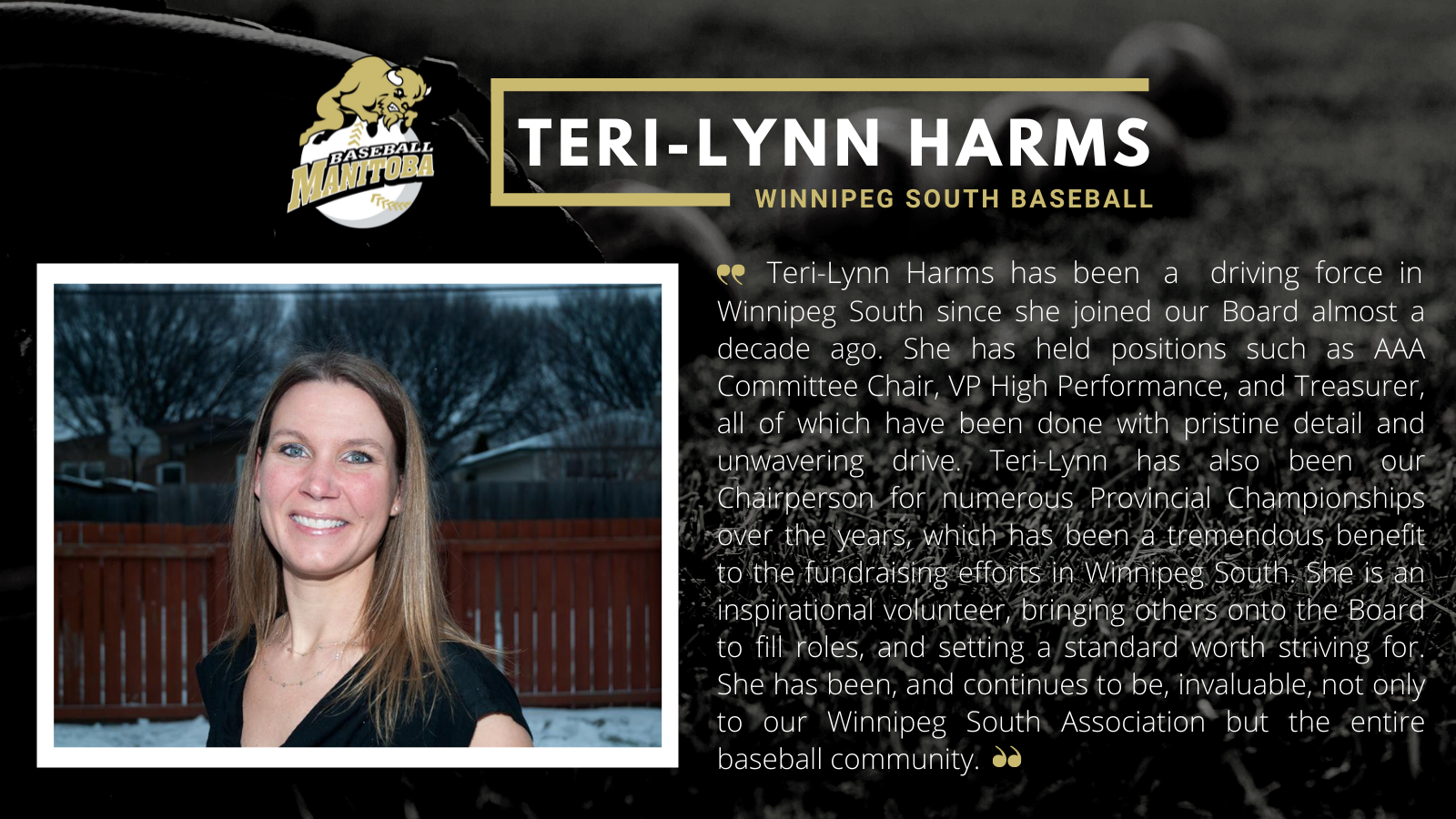 "Teri-Lynn Harms has been a driving force in Winnipeg South since she joined our Board almost a decade ago. She has held positions such as AAA Committee Chair, VP High Performance, and Treasurer, all of which have been done with pristine detail and unwavering drive. Teri-Lynn has also been our Chairperson for numerous Provincial Championships over the years, which has been a tremendous benefit to the fundraising efforts in Winnipeg South. While Teri-Lynn's role in our AAA program was remarkable, her work in her current position as Winnipeg South Treasurer has been crucial in a time when our financial records needed attention. Teri-Lynn has recently taken an interest in scorekeeping. In 2019, she was the Official Scorer at the Women's National Championship and 13U Westerns, and was a Lead Scorekeeper for Canada Games in 2017. Currently she is spearheading a Scorekeeping Training Plan for Baseball Manitoba, thanks to her participation with Baseball Canada's Scorekeeping Committee. Teri-Lynn has also been on numerous other Baseball Manitoba Committees such as the High Performance Advisory Committee and the Awards Committee. Also worth noting is that Teri-Lynn continues to be an active and valuable member of our Winnipeg South Association, long after her son has finished playing with us. She is an inspirational volunteer, bringing others onto the Board to fill roles, and setting a standard worth striving for. She has been, and continues to be, invaluable, not only to our Winnipeg South Association but the entire baseball community." Said her nominator.
Thank you Teri-Lynn from all of us at Baseball Manitoba!
Paul Artz: Deloraine Minor Baseball
"Paul is Head Coach of the Deloraine 13U team, Assistant Coach for the Deloraine 18U team, and Coach of the Hartney Colts High School team. He has spent countless hours both coaching 13U and helping with 18U this season. Paul keeps the game fun for the players and finds the balance between that fun and having his players work hard to achieve their full potential. Paul is also consistently found volunteering his time to diamond maintenance. He often takes time after each game to ensure the fields are mowed, raked, weeded and that the diamonds are in tip top shape. He has been instrumental in restoring a diamond that was damaged due to flooding. He used his own equipment to clean up the diamond and re-seed the grass. Paul does this volunteering after spending hours coaching." Said his nominator.
Thank you Paul from all of us at Baseball Manitoba
Derek Dreger: Springfield Minor Baseball
"Derek is a devoted volunteer for the baseball community in the RM of Springfield. He is both a board member with the Springfield Minor Baseball Association and a coach. As a board member, Derek has been the long time Grand Slam Coordinator for the SMBA. His duties in this role include team formations, coach recruitment and jersey/equipment disbursement. In addition to this role, this year Derek acted in the vacant role of SMBA Vice President. These duties included attending all the Red River Valley Baseball board meetings, participating in the RRVB team formations and generally being involved in all SMBA baseball related activities. As a coach, Derek went way above and beyond for the 2021 season. Always active as a coach, this year Derek took on the daunting task of being the head coach for both the 11U A and 13U A Springfield Hawk teams. A patient teacher and advocate for fair play, Derek was tireless as the leader for both these teams. His roles as both board member and coach meant that Derek was basically on a baseball diamond for every day in the months of June, July and August. His dedication and commitment to the baseball community of Springfield is unparalleled and deserves recognition. Thanks Derek!" Said his nominator.
Thank you Derek from all of us at Baseball Manitoba!
Andrew Dolhy: East St. Paul CC / Red River Valley Baseball
No Photo Available
Andrew is the Red River Valley Baseball Treasurer, the East St Paul CC /Baseball Director, and the Assistant Coach of the 15UAA (Red) Red River Valley Pioneers.
"Red River Valley Baseball is proud to nominate Andrew Dolhy for Baseball Manitoba Volunteer Appreciation recognition. As the Treasurer for Red River Valley Baseball, Executive on the East St Paul CC Board and Assistant Coach of the Red River Valley Pioneers 15UAA (Red) team for the 2021 season, Andrew went above and beyond in his willingness to volunteer." Said his nominator.
Thank you Andrew from all of us at Baseball Manitoba!
Baseball Manitoba Cancels 2021 Provincial Championships
Tuesday, June 29, 2021
Baseball Manitoba has made the difficult decision to cancel all Provincial Championships in 2021.
The decision was made with the safety and development of our members as the top priority. Provincial Championships create environments with large gatherings with people from across the Province. Also, by cancelling Provincial Championships, we believe that there is more opportunity for a longer season for more players, as they compete late into Summer within their regions.
Baseball Manitoba would like to thank our 2021 Championship Host groups for all the work they have done this year. We will be working with each host, as we plan our 2022 Provincial Championships.
Sincerely,
Jason Miller – Executive Director