World Baseball Rankings: Canadian Women maintain top three ranking, men climb five spots
OTTAWA – The World Baseball Softball Confederation (WBSC) has released their women's and men's baseball world rankings recently and it is good news for both the women's and men's National teams.
On the women's side, Canada maintains their Top 3 ranking, coming in third behind No. 1 Japan and No. 2 Chinese Taipei.
With no international events taking place in 2020 due to the Covid-19 pandemic, the two most recent finishes for the Women's National Team program include bronze medals won at the 2019 COPABE Women's Pan Am Championships in Aguascalientes, Mexico and at the 2018 WBSC Women's Baseball World Cup in Viera, Florida.
The 2020 version of the Women's Baseball World Cup was postponed due to the pandemic and details around future dates and location for the event are still to be determined.
On the men's side, Canada has jumped five spots to No. 8 after being at No. 13 since the previous rankings were released in March 2020.
The rankings, according to a statement issued by the WBSC, considers:
"The WBSC Baseball World Rankings measure National Team performance — from U-12 to Professional — in official WBSC-sanctioned international competitions over a four-year period. The newly published rankings reflect the distribution of ranking points from 2018-current (2021). No ranking points were awarded in 2020 as a result of the suspension of international games due to COVID-19."
Canada is coming off a fourth place finish at the WBSC Baseball Americas Olympic Qualifier earlier this month in Florida while the Junior National Team program will send a team to compete at the WBSC U-18 Baseball World Cup this September in Bradenton and Sarasota, Florida.
Japan has remained in the No. 1 position, a spot they have held since September 2018, while Chinese Taipei and Korea hold down the No. 2 and No. 3 spots, respectively.
The complete world rankings for both men and women can be viewed here.
Canada awarded spot in 2021 WBSC U-18 Baseball World Cup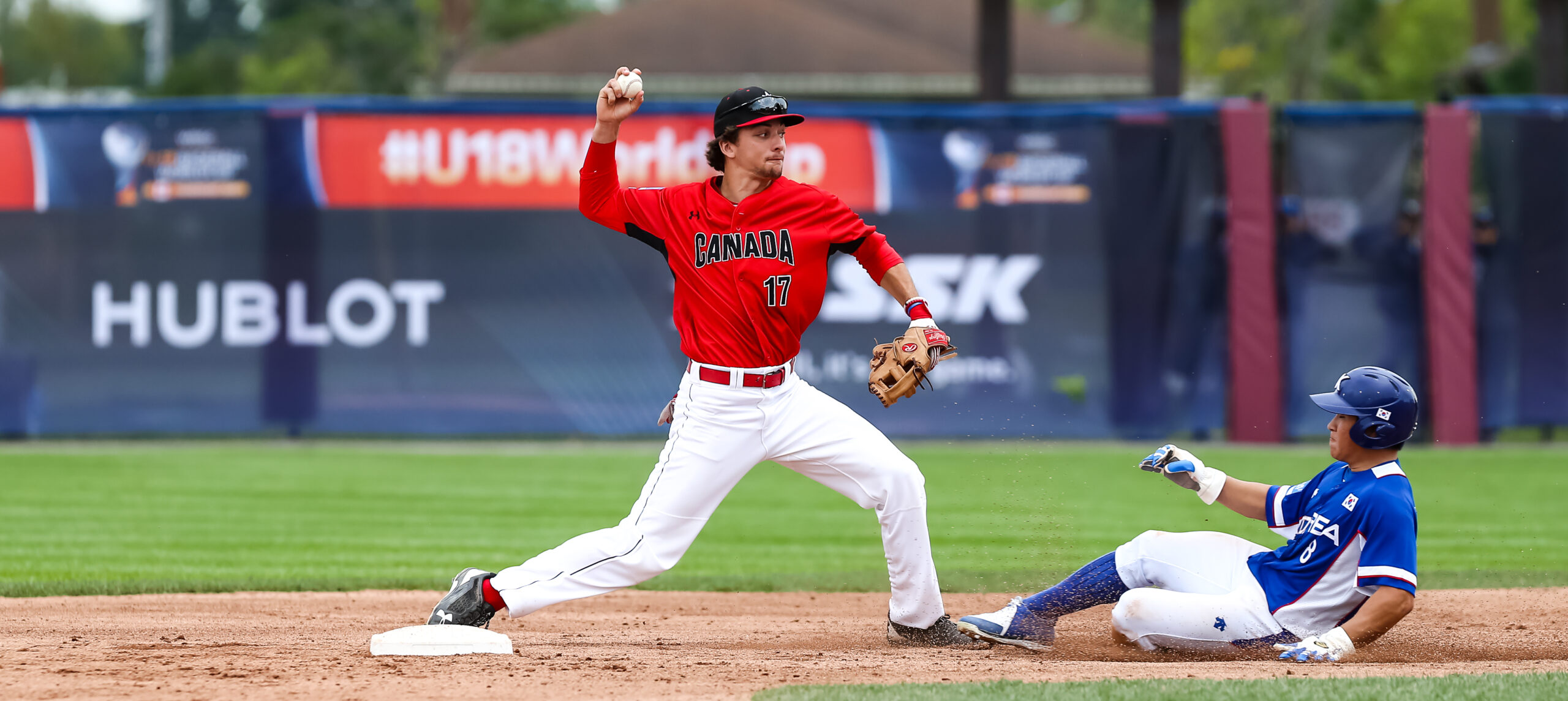 OTTAWA – COPABE, the governing body for the Americas region of the World Baseball Softball Confederation (WBSC), has announced that they are awarding the four representative quotas available to compete at the WBSC U-18 Baseball World Cup in Bradenton and Sarasota, Florida to Canada, Cuba, Mexico and Panama.
The event is scheduled from September 10th to 19th, 2021.
COPABE had planned to hold a qualification event for the U-18 Baseball World Cup but concerns over the ongoing Covid-19 pandemic caused officials to cancel the tournament and assign the four quotas allocated to the region.
"We're pleased to receive this news and are excited that our Junior National Team program can resume with a world championship event to look forward to," said Junior National Team Head Coach and Director of National Teams Greg Hamilton. "Given that we haven't been able to run a program for the last 15 months there is a lot of work ahead of us in getting a team ready to compete at the world championship level.
"We're looking forward to the challenge that lies in front of us and putting a quality team on the field come September."
The Junior National Team program has not held any in-person events since March 2020 when the pandemic brought the professional and amateur sporting world to a halt.
Canada, Cuba, Mexico and Panama join a U-18 Baseball World Cup field that already includes defending champions Chinese Taipei (2019) along with Japan and Korea representing Asia while the United States will participate as the host nation.
Baseball Canada will announce selection camp details and player invitees at a later date.
Canada's Olympic hopes dashed after tough loss to Dominican Republic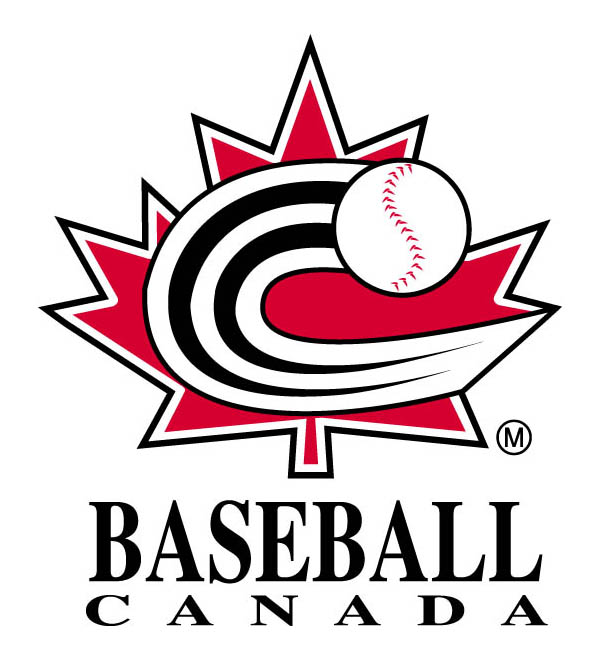 PORT ST. LUCIE, Florida – Canada's hopes of playing in the Tokyo 2020 Olympics are done after suffering a heartbreaking, 6-5 loss Saturday to the Dominican Republic on the final day of competition at the WBSC Baseball Americas Olympic Qualifier.
Canada had taken a 5-4 lead in the top of the eighth on a Daniel Pinero (Toronto, ON) RBI single, but the Dominicans replied with a pair of runs in the home half of the inning with the game-winning hit coming on a Julio Rodríguez two-out single to centre to give them a 6-5 lead.
Pinero led Canada's offence with four RBI including a two-run homer in the first that gave Canada a 3-0 lead before adding a solo blast in the sixth that drew Canada even after the Dominicans scored four unanswered runs to take a one-run lead after five innings.
The loss means that Canada will finish fourth in the Super Round standings with an 0-3 record and out of contention of continuing on a path to secure a spot in the Tokyo Olympics.  On Friday night, Canada kept things close against the USA, trailing 3-1 in the eighth, but ended up with a 10-1 loss after an unusual call, and subsequent eighth inning protest, ultimately resulted in the USA scoring seven runs in the bottom of the inning and putting the game out of reach.
"Needless to say, we're disappointed," said Canadian Manager Ernie Whitt. "I will say this, I'm very proud of all the guys, the effort they put forth.
"We left everything on the field, and that's something that Team Canada has always done. I know that's all we ask them to come and give it their best, and if we fall short, then that's the way it was meant to be."
"Our guys have nothing to hang their heads about," continued Whitt. "I'm very proud of the way they played. They conducted themselves extremely well.
"It's a great group of guys that seems like (Director of Men's National Teams) Greg Hamilton's always bringing together for us and they get along, it's almost like a fraternity. Everyone has their back and that's just the way that this organization is built."
Starting pitcher Andrew Albers (North Battleford, SK) battled through four innings on the mound where he allowed three runs on seven and three walks with two strikeouts.
Veteran arms Dustin Molleken (Regina, SK), Evan Rutckyj (Windsor, ON), Scott Mathieson (Aldergrove, BC) and John Axford (Port Dover, ON) followed with Mathieson taking the loss.
"I'm sure you know all the guys in the clubhouse but those veteran guys, they're our leaders, all of them," said Pinero after the game. "They're all leaders. And I know this might be their last time pitching on a big stage like this, and I can't thank them enough for what they've done for me and all the younger guys on this team.
"Scott Richmond, Axford, Mathieson, all those guys, and a lot more. They all take care of us. They lead this team. Without them, we wouldn't have gotten this far, that's for sure. On and off the field."
Canada begins Olympic Qualifiers with no-hitter over Columbia
WEST PALM BEACH, Florida – Larry Walker made Canadian baseball history becoming just the second Canadian-born player elected to the National Baseball Hall of Fame in January 2020.
He threw out the ceremonial first pitch Monday night before Canada's opening game at the WBSC Baseball Americas Olympic Qualifier against Colombia, sat down in the stands and watched history unfold as three Canadian pitchers combined to throw a no-hitter as part of a 7-0 win.
Veteran hurler Andrew Albers (North Battleford, SK) was brilliant on the mound working seven innings with  seven strikeouts and retiring 20 batters in a row after a one-out hit-by-pitch in the top of the first inning.
"I can't say enough about (Albers)," said Canada manager Ernie Whitt. "He commanded the strike zone, changed speeds and had their hitters off balance and when they did put the ball in play we defended very well."
Relievers Brendan McGuigan and Ben Onyshko (Winnipeg, MB) both tossed scoreless innings in the eighth and ninth to preserve the no-hitter and win for Canada.
The no-hitter is the first thrown in Baseball Canada national team history since London, Onatrio's Harry Muir no-hit France, 10-0, at the World Youth (U18) Championships in Cuba in 1990.
"It was a great way to start the tournament," said Albers. "It's really nice when the offence goes out and puts up six runs for you and we played great defence behind me so all in all it's a great night for us and a great start."
Canada's offence was led by Jacob Robson (Windsor, ON) who collected three hits including a bases clearing triple in the second inning to put Canada in front by five after he scored a run as part of a two-run first.
Connor Panas (Etobicoke, ON) followed with a single to centre to score Robson and chase Colombia starting pitcher Erling Moreno from the game.
In the seventh, Canada's Eric Wood (Oshawa, ON) drilled a monster solo home run to left that gave Canada a 7-0 lead.
"We've been talking about cutting (our) swings down and putting the ball in play so that things can happen (offensively)," said Whitt. "Colombia had three errors today and walks so that helped too."
The story of the game was Albers who has pitched in some big contests over the last ten years with a national team uniform on including picking up the win when Canada won a gold medal at the 2011 Pan Am Games.
At 35-years-old, he's counted on as a leader in Canada's clubhouse.
"It's nice coming here, getting into this environment where everything that goes on during a game, good or bad, it doesn't matter as long as you win," he said.
Canada will travel to St. Lucie tomorrow to face Cuba (0-1) at Clover Park with the first pitch set for 7PM ET.
The game can be seen on the CBC Sports streaming platform in Canada and ESPN + in the United States.
Links:
WBSC Baseball Americas Olympic Qualifier website
CANADA Roster
CANADA Bios
Follow Team Canada on Social: