Victoria HarbourCats – THE TIDE IS IN! College baseball arrives in Victoria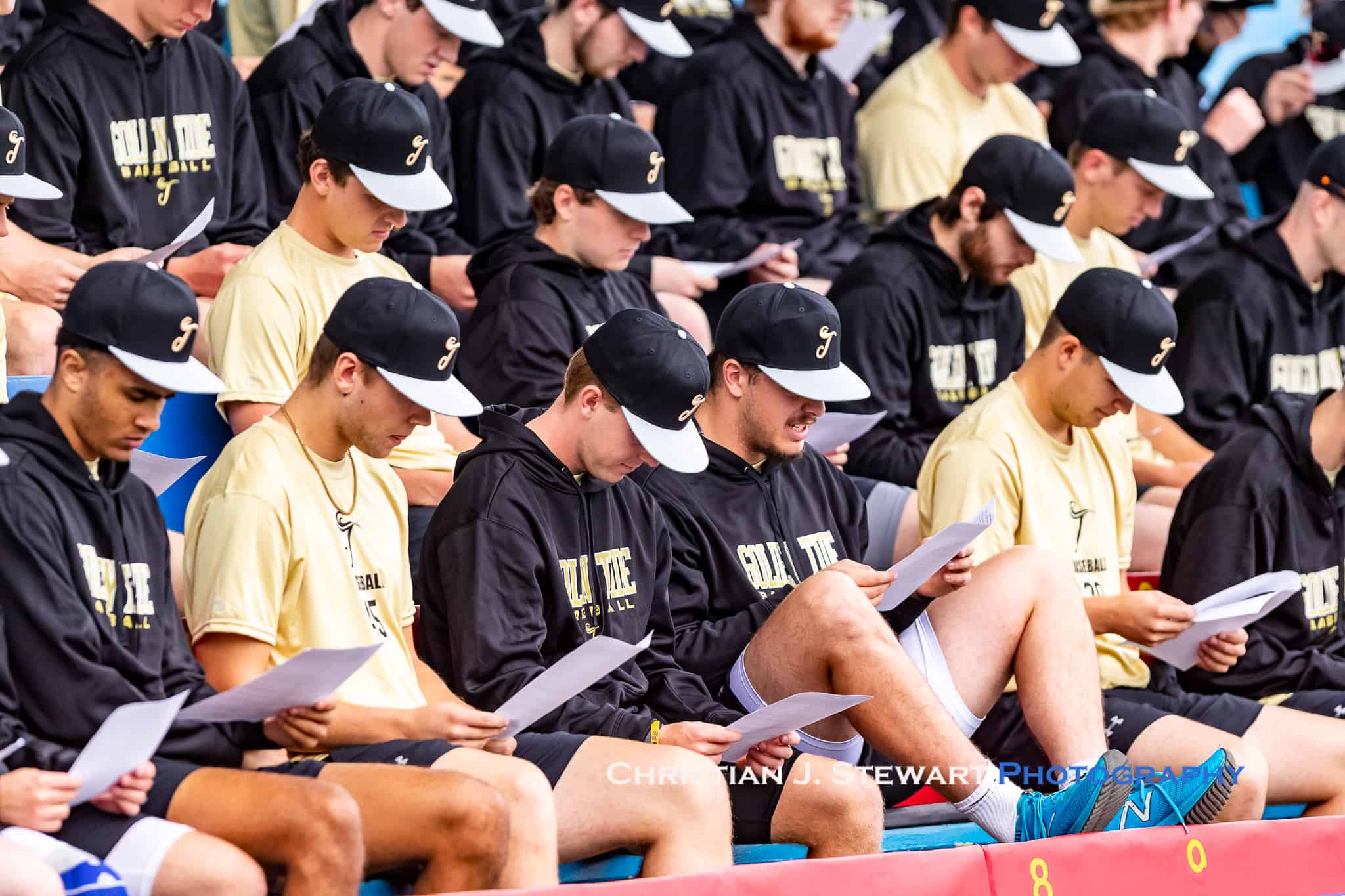 College team makes debut in Victoria, Home Opener on September 17th.
FOR IMMEDIATE RELEASE
September 8, 2021
Victoria, BC – College baseball has arrived in Victoria!
The Victoria Golden Tide will make their debut this Thursday at the Zack Downey Memorial Tournament at Layritz Park and will then have their home opener at Wilson's Group Stadium at Royal Athletic Park on Friday September 17th at 6:00 pm against Thompson Rivers University.
Catcher Parker Harris (58) sets up to throw to second during infield drills Tuesday (Photo: Christian J. Stewart)
The Golden Tide are the newest entry in the Canadian College Baseball Conference (CCBC), an eight-team domestic league that in addition to Victoria, has teams in Nanaimo (Vancouver Island University), Kelowna (Okanagan College), Kamloops (Thompson Rivers University), Chilliwack/Abbotsford (University of the Fraser Valley), Calgary (University of Calgary), Lethbridge (Prairie Baseball Academy) and Edmonton (Edmonton Collegiate Baseball Club).
48 players will be vying for playing time on the Golden Tide this fall (Photo: Christian J. Stewart)
The Tide will be Victoria's first formal organized college baseball team. There was an attempt a number of years ago to get a college team off the ground, but it never really materialized.
Infielder Austin Wall (4) puts the tag on baserunner Ben Natingor (26) (Photos: Christian J. Stewart)
The Golden Tide roster, currently at 48 players, is comprised of student athletes from the University of Victoria and Camosun College, all of whom have played elite level baseball at the high school level, or who have previous university and college level experience. Those 48 players have already been working out at Wilson's Group Stadium in preparation for this weekend's tournament.
With any luck, Golden Tide Head Coach Curtis Pelletier will have his team #1 in the CCBC both in the fall and spring of 2022 (Photo: Christian J. Stewart)
The Golden Tide will play an approximate 35-game exhibition season in the fall of 2021 with at least 16 of those games at Wilson's Group Stadium (see schedule at end of note). They will also participate in the CCBC Fall Championship in Kelowna October 8-11 and will hold their own Intersquad World Series at the end of October.
The official 32-game CCBC League season begins April 1-3 weekend in 2022 and runs until mid-May. Many of the game dates, both fall and spring, will consist of daytime double headers.
Infielder Myles Wall (2) gets set to put the tag on a baserunner during base stealing drills on Tuesday (Photo: Christian J. Stewart)
The Tide are backed by the Victoria HarbourCats of the West Coast League. Games will be played at Wilson's Group Stadium and the players will utilize the HarbourCats Indoor Training facility on Cook Street for indoor and winter work.
Tide infielder Brandon Green (5) turns two during infield practice Tuesday (Photo: Christian J. Stewart)
Players on the Golden Tide will be eligible to play for the HarbourCats and in fact, most likely some will, especially during the start of the West Coast League season when the HarbourCats are waiting for players to arrive from U.S. schools. Others may play for the full season, should it be warranted.
Infielder Parker Swinton (39) snags an errant throw during a base stealing drill on Tuesday (Photo: Christian J. Stewart)
The Tide will be managed by Curtis Pelletier who is well known to HarbourCats fans as the Hitting Coach for the 'Cats and the Director of the youth Players Development Club. Pelletier will be joined on the Golden Tide coaching staff by Pitching Coach Ethan Fox, Hitting Coach Kyle Orr, Assistant Coaches Shawn Loglisci, Aaron Witzke, Mike Musselwhite and Ryan Haines and Strength and Conditioning Coach Jeremy Cordle.
Golden Tide Head Coach Curtis Pelletier observes a portion of Tuesday's team workout from up high in the stands (Photo: Christian J. Stewart)
Tickets for all Golden Tide home games are available for just $5, or $10 for seats in the Grandstand (Sec. 10)(open seating). Booster Club memberships are also available for $200, and include admission to all fall /spring games, priority seating in Diamond Club / Campbell Club sections, and a free hat and t-shirt.
Tickets are available at gate, or in advance at the HarbourCats office, 101-1814 Vancouver Street, or by calling 778-265-0327.
Infielder Myles Wall (2) leaps to catch a throw as Austin Wall (4) slides beneath him during a base stealing drill Tuesday (Photos: Christian J. Stewart)
ZACK DOWNEY TOURNAMENT SCHEDULE, LAYRITZ PARK, SAANICH
Thu Sep 9 2:30pm vs Victoria Mariners
Fri Sep 10 2:30 pm vs Saskatchewan Prep
Sat Sep 11 9:30am vs Victoria Eagles
Remaining games depend on placement but likely either 10AM or 12:30 Sunday for semis and then 3PM for Final.
Pitcher Cameron Dunn (44) gets his work in on the mound Tuesday (Photo: Christian J. Stewart)
GOLDEN TIDE FALL HOME SCHEDULE
SEP. 17, 6PM – TRU WOLFPACK
SEP. 19, 1PM – VAN.ISLE UNIV. (DH*)
SEP. 25, 1PM – FRASER VALLEY (DH)
SEP. 26, 3PM – MID-ISLE PIRATES (DH)
OCT. 2, 6PM – VICTORIA MARINERS
OCT. 16, 1PM – VAN. ISLE PREP (DH)
OCT. 17, 1PM – UBC (DH)
OCT. 23, 1PM – TBA (DH)
OCT. 24, 1PM – PARKSVILLE ROYALS (DH)
OCT. 26-31 INTERSQUAD WORLD SERIES
*DH = Double Header
UBC Righties Re-Commit to NorthPaws for 2022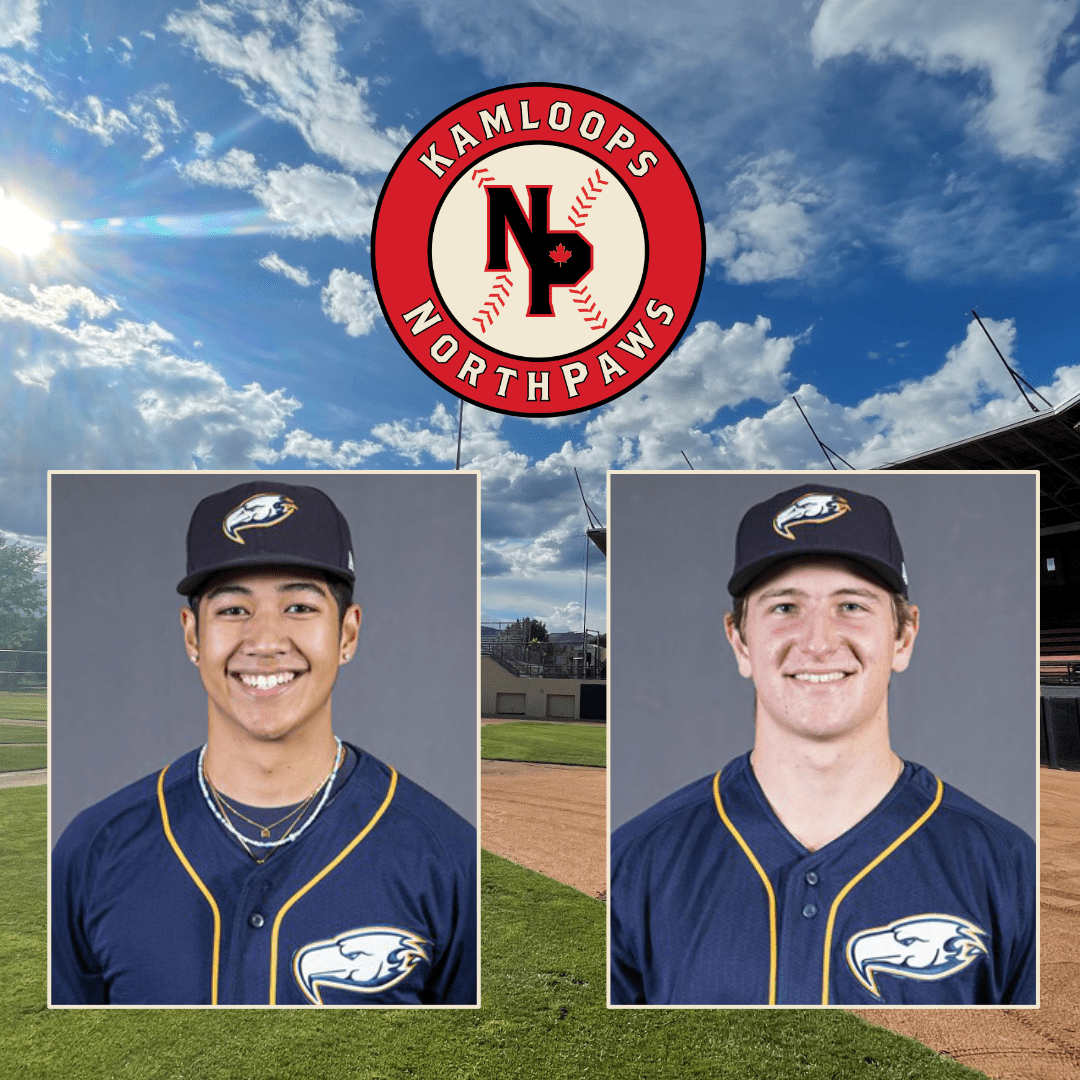 Right-handed pitchers Sean Heppner and Vic Domingo signed with the NorthPaws for the 2022 season. The pair of first-year righties from the University of British Columbia Thunderbirds had initially signed to play in Kamloops during the 2021 season and have recommitted to the expansion team. They are both products of the BC Premier Baseball League and have had their collegiate debuts delayed by a year as the Thunderbirds were unable to play in 2021. The attended the Blue Jays' 2019 Tournament T12 showcase together and were dorm mates during their first year at university, so it's only fitting they will make their West Coast League debuts together in Kamloops.

Source
Victoria HarbourCats – Investors added to group that owns HarbourCats, NightOwls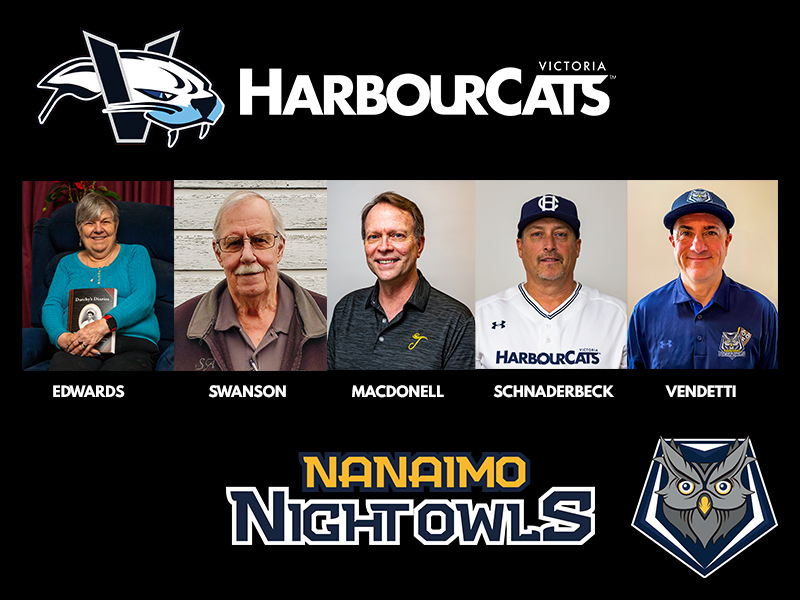 The Victoria HarbourCats and Nanaimo NightOwls have added six new people to their ownership group.
NorthPaws Single-Game Tickets Available for 2022 Season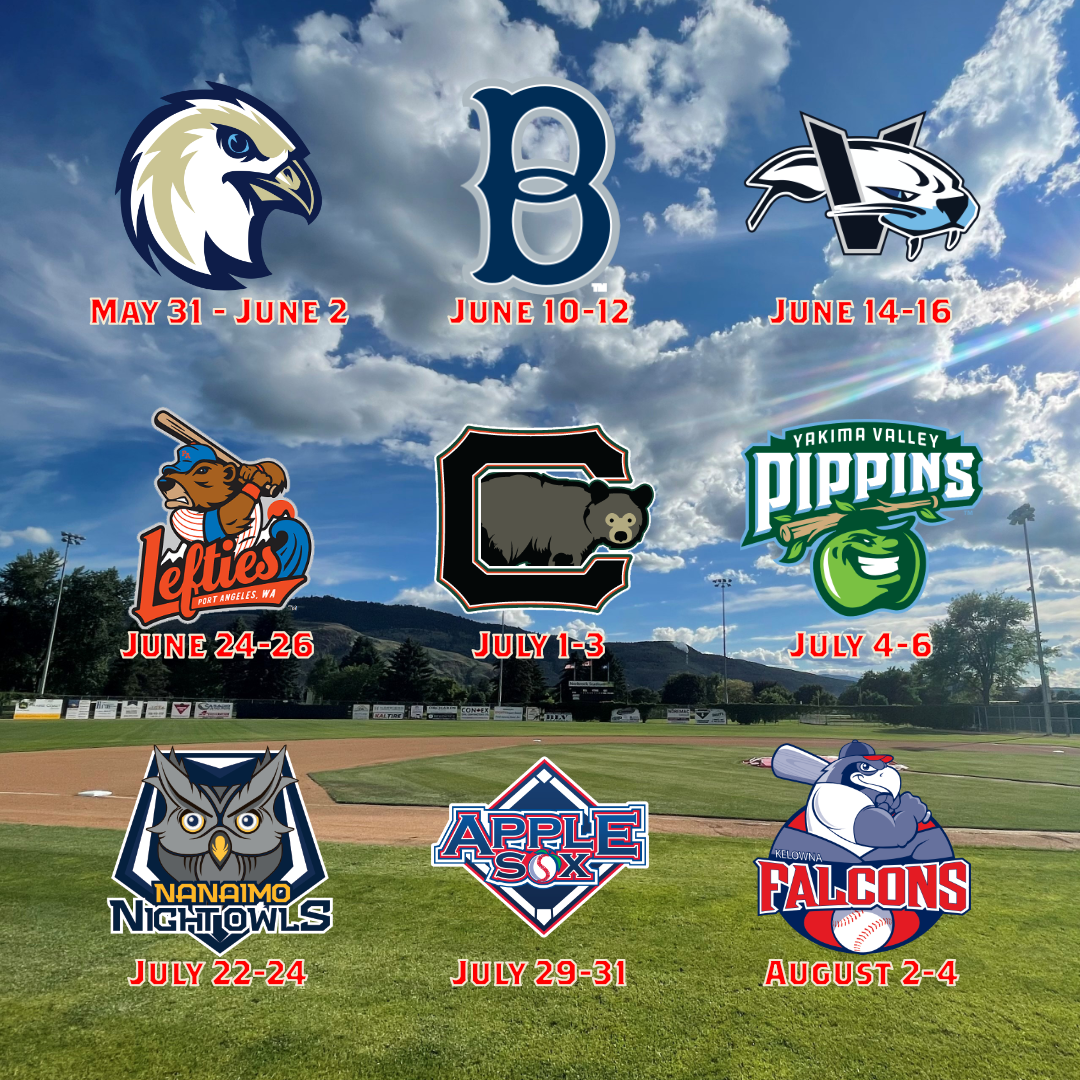 Tickets for the Kamloops NorthPaws 2022 regular season are now available. The inaugural season schedule features nine three-game series from the end of May through the beginning of August. Highlighted […]

Source