Victoria HarbourCats | HarbourCats Optimistically Preparing for 2021 Season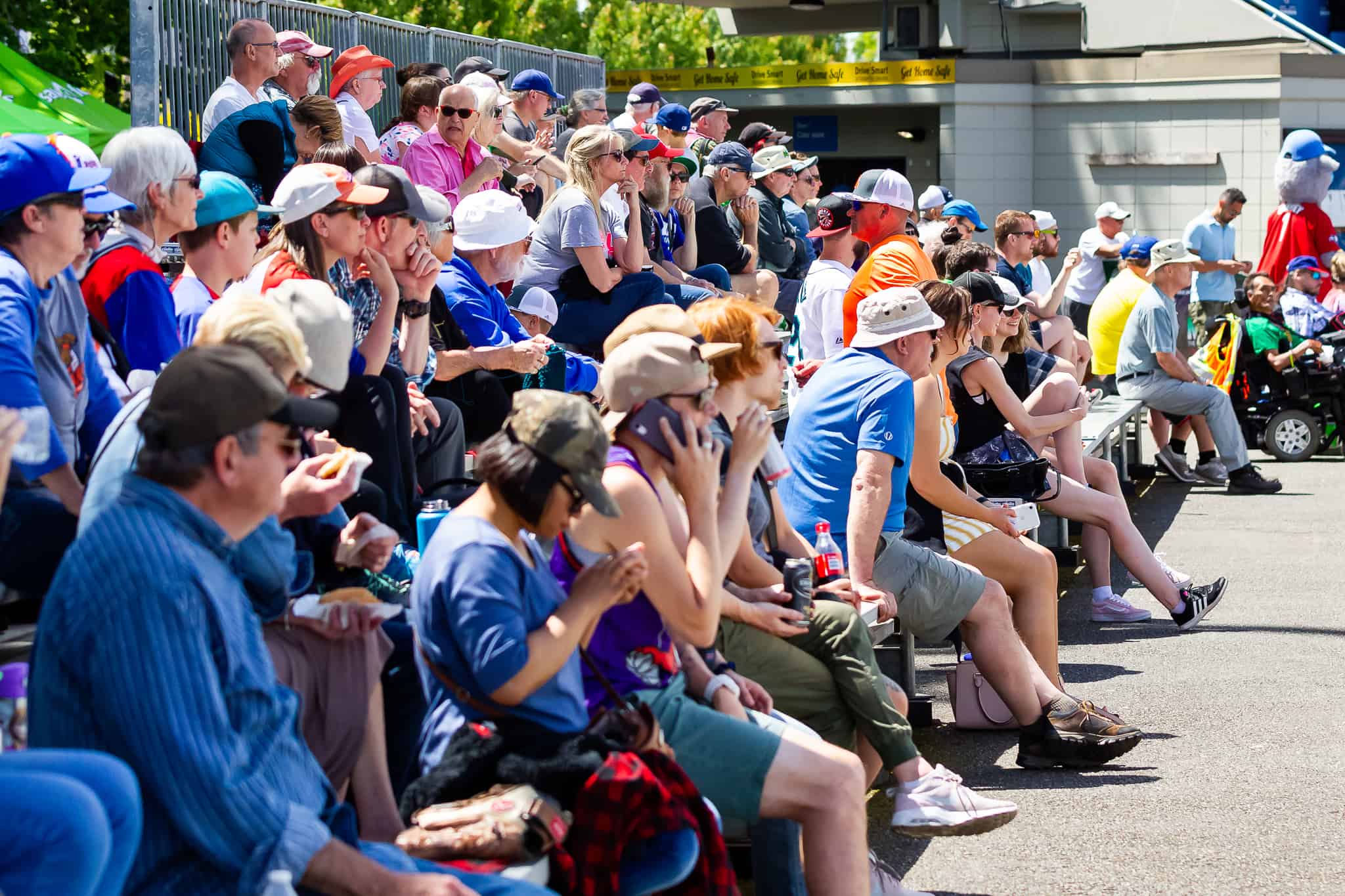 An open letter to our wonderful fans
from Jim Swanson, GM/Managing Partner
February 3, 2021
Dear Loyal Fans:
We will come out of this, folks. And when we do, the Victoria HarbourCats will be stronger than ever.
Bet your bippy every single person with the HarbourCats organization believes that, and is ready for it.
Covid (hate the c-word) has taken a strip off so many. It's done it to us. It's brought entire industries to their knees. Covid hates baseball, hates sports, apparently. But baseball, and your HarbourCats, are stronger than that.
Bank on this — when we're told we can play, we'll be READY. Our sister franchise in Nanaimo will be ready, too.  Doesn't matter if we find out on May 15, or May 30, we'll be good to go. The work is being done, and we're ready to lose these chains and get back to community, to entertainment, to baseball.
To that end, as you may have seen, we've hired another MLB-veteran for our coaching staff, we are starting to re-ticket customers who held 2020 tickets (stay tuned for more important news on this), we are ramping up contact with our sponsors and we are touching base with players and host families, all in the anticipation and hope of playing in June of 2021.
Time is on our side, like it sadly isn't for other sports. Hard not to see a scenario where our other great local sports partners (hello, Royals and Grizzlies), who do so much in the community, have their winter wiped out — like our summer was in a dreadful 2020. We hope they come back, but it looks bleak.
We think the HarbourCats (and Shamrocks, too!) have a chance to lead the community's cheering of a return to normal. Of enough people getting jabbed in the arm at (hopefully) round-the-clock drive-through vaccination sites that we can safely enjoy an outdoor sporting event. A concert. A gathering in the inner harbour.
Imagine how good that first hotdog will taste. That first HarbourCats Ballpark Blonde ale, that first sip.
What we promise is this — to all our partners, to all our fans, who have supported us through this, all your patience will never be forgotten. It'll be revered, and will take up a chapter in the book someday. Tickets purchased, or sponsorships paid for and rolled ahead — we WILL ensure that value is still there — and then some. NO RISK and ALL REWARD to you, our faithful fans and sponsors.
Thank you — keep wearing those HarbourCats t-shirts and hoodies and caps as proudly as ever, so we can get back to the life we love on Vancouver Island.
The HarbourCats will be back. The Nanaimo NightOwls will get started. Baseball will return, and it'll light up the city's Stadium District again, with home runs, and kids smiling, and the familiar Coho horn sounding clearly from the harbour, like we just scored another run. The fireworks will be even that much better.
See you at the park soon!
Jim Swanson
+++++++++
HOW TO SUPPORT YOUR HARBOURCATS
Season Tickets and 10-Game Flex Packs Now Available! (NOTE:  Single game tickets will go on-sale in early 2021)
If you are able, or if you know friends and colleagues who are able, please consider any of the following:
2021 Season tickets — the best way to help, one that guarantees you seats to all our games (usually 35 per year or so) plus other season ticket holder perks. Contact chris@harbourcats.com for details. SEASON TICKET PROMOTION NOW ON!  Get a free Prince of Whales whale watching pass (145.00 value) with every season ticket purchase! Plus other great perks!  Details HERE!
10-Game Flex Packs / Vouchers — Don't want to commit, or can't commit to season tickets? Consider 10-game flex packs – anytime vouchers that can be used in any combination…10 tickets at one game, 1 ticket at 10 games or anything in between. Season ticket voucher equivalents (35 vouchers) are also available.  Flex Packs can be purchased at the office and are also available on-line at:  https://victoria-harbourcats-official.myshopify.com/products/10-game-flex-pack-general-admission
Corporate Partnerships – Want to put your company name or brand in front of our 100,000 fans every season?  Or know someone who does?  Consider joining us as a partner.  From a simple program ad, to the most complex of game day sponsorship, complete with signage and tickets, we will customize any campaign to suit your needs and budget.  And with our new HCATS.TV platform and our ownership group's expansion of a new team in Nanaimo in 2021, the opportunities are now Island wide! Contact john@harbourcats.com for details.
Fundraising / 50-50 – Have an organization that needs to raise funds now?  A $1000 investment buys you 100 anytime 2021 game vouchers for our Premium Reserved seats that you can then turn around and sell for $20 each, earning you your investment back, plus another $1000 in return. We will then hold a 50-50 date for you in 2021 and you can bring your group to the park to sell that game, taking home 50% of the proceeds. Contact chris@harbourcats.com for details.
Merchandise – Consider a HarbourCats merchandise purchase from our store at 1814 Vancouver Street, or from our on-line store, The Cat Shop, at https://victoria-harbourcats-official.myshopify.com/ New items, including 2020 game caps and player's gear are arriving weekly and we need to clear them out!
OFFICE HOURS
For January and February, we are officially open Tuesday through Friday 10 am to 5 pm.  We are often in and out of office during off-season, so best to call 778-265-0327 before venturing over to make sure. Closed Saturdays, Sundays and Mondays.
For up to date details on the HarbourCats and the 2021 West Coast League season, stay tuned to the HarbourCats web site at https://www.harbourcats.com and join the HarbourCats Facebook Fan Community Group page at https://www.facebook.com/groups/harbourcats

Help Us Name Our New Canine Friend
Our newest friend is dreaming of full stands at Norbrock Stadium.
The newest member of the Kamloops NorthPaws is dreaming of full stands today, on what was supposed to be our inaugural home opener.
This large brown and white canine was adopted from the BC SPCA Kamloops & District Branch to keep us company leading up to our first season at Norbrock Stadium next summer.
This quiet doggo is very playful and loves to make new friends.  This dog is very well-trained and can shake a paw, roll over, play fetch in the outfield and even walk on two legs.
Our new companion has been settling in and has already been spotted bounding through the outfield, dancing in the bleachers, and chasing geese and marmots around Mac Island. Although puzzled by the lack of fans to play with, this friendly canine is excited to explore the Kamloops region this summer.
Keep your eyes out for your chance to meet our new friend this summer, and when you do, please be gentle and don't play too… ruff.
The new pup does not yet have a name and we need your help. Send us your best, creative ideas.
NorthPaws Co-Owner to Receive Honourary TRU Degree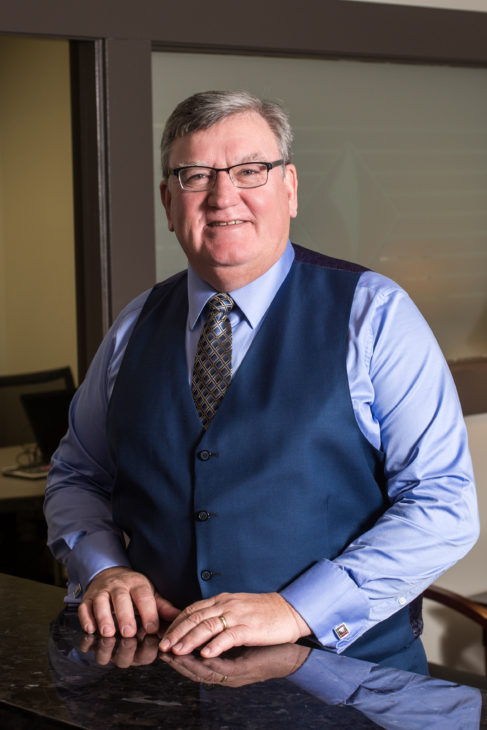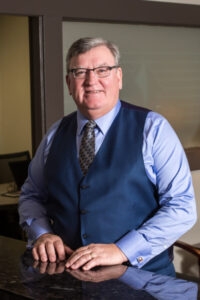 NorthPaws co-owner Norman Daley will be one of four recipients of an honourary degree from Thompson Rivers University in their spring 2021 convocation ceremonies in June.
Daley will be recognized by the university as a community-minded chartered accountant, according the a press release.
In addition to bringing the West Coast League to Kamloops, Daley has been involved in volunteerism in the community for decades. His volunteerism includes co-chair for the 2016 Women's World Hockey Championship, chairman of the Kamloops Blazers Advisory Board, volunteer chair for the 2014 Tim Hortons, local media chair for the World Junior Hockey Championship, helping the campaign to open the Sussex Insurance Centre indoor baseball facility, community sponsorship co-ordinator for the Kamloops International Baseball Tournament, and working with the Kamloops Centre for the Arts Society.
He was previously awarded the Kamloops Chamber of Commerce Businessperson of the Year, Kaizen Award from Sport BC for Innovative Leadership, Community Service Award from the Institute of Chartered Accountants of BC, and the Pioneer Spirit Award from Kamloops Mayor and City Council.
He was also the founding partner of Daley & Company LLP, Kamloops' largest independently owned and operated accounting firm, which recently merged with Grant Thornton LLP.
Journalist Andre Picard, computer scientist Maria Klawe and lawyer Marving Storrow are the other honourary degree recipients. Click here for the full press release.
Western Canadian Baseball League ramping up plans for all-Canadian season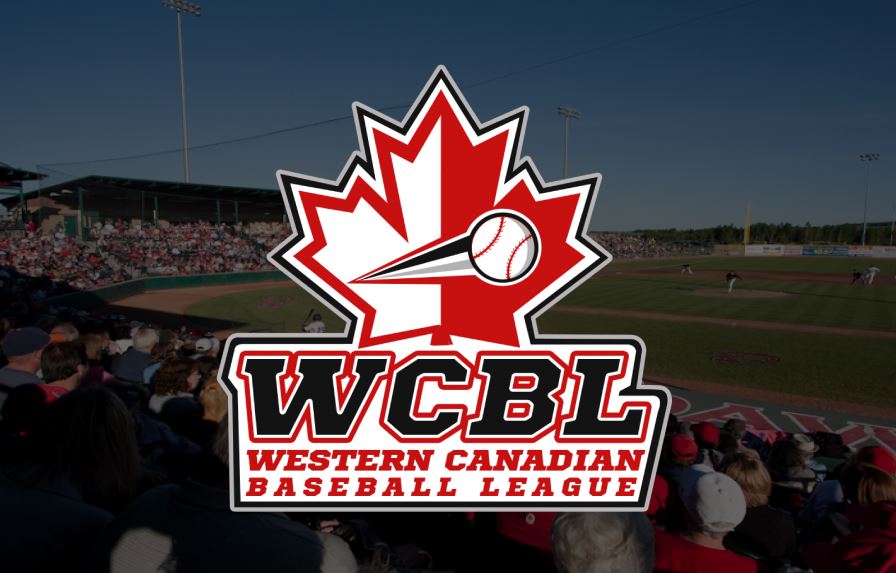 Lethbridge, AB – In light of the Alberta government's re-opening plans unveiled on Wednesday, the Western Canadian Baseball League is closing in on some key dates for its upcoming season.
After listening to the announcement, WCBL president Kevin Kvame met with governors to discuss the next steps.
"We have been in close contact with government and health officials since we announced our intentions for an all-Canadian season in March," Kvame said. "With today's announcement, we're extremely excited by the possibilities that are on the horizon for this summer."
It's expected that the season will begin on June 18 with the Okotoks Dawgs visiting the Lethbridge Bulls while the expansion Sylvan Lake Gulls host the Edmonton Prospects.
"We will begin the season with a limited number of fans in the stands, as per guidance from officials," Kvame commented. "We also anticipate increasing that capacity in late-June or early-July, depending on hospitalizations and vaccination rates."
A tentative schedule is expected to be released over the next week, with the plan for playoff semi-finals August 16-18 and the championship series to be held August 20-22.
He adds the league and its teams will continue to exercise diligence throughout the summer and adhere to all provincial guidelines as they are changed and adopted.
"We're just excited to get back on the field and provide a great summer of baseball for our talented Canadian players," Kvame concluded. "We're also excited for our fans, who we applaud for standing by us as we've been planning this season."
Stay tuned to the Western Canadian Baseball League's website http://westerncanadianbaseballleague.ca/ and social media channels (Facebook, Twitter and Instagram) for further updates on this upcoming season.