Alberta Amateur Baseball Council recognizes Chris Chelmick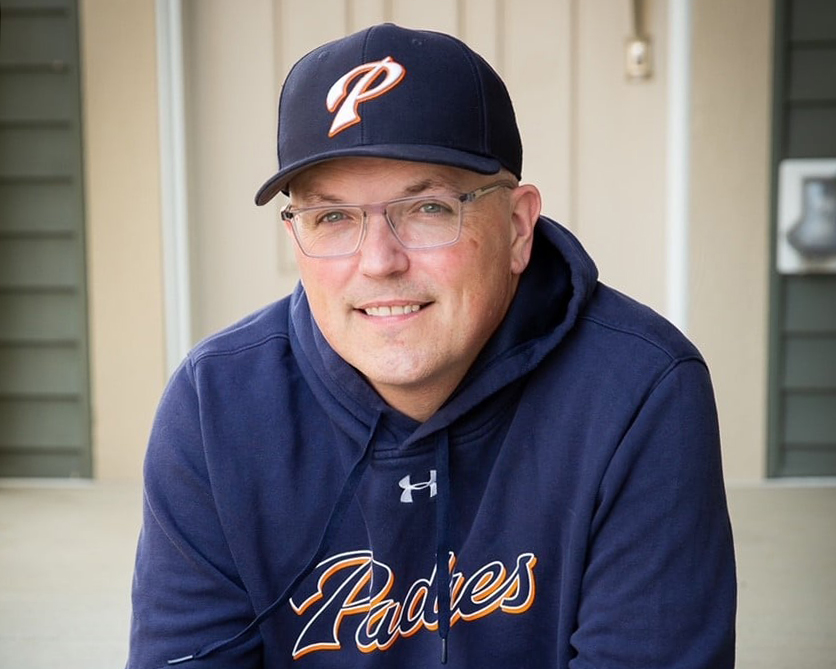 Alberta Amateur Baseball Council is recognizing individuals who have contributed significantly to the development of Alberta Baseball, at the grassroots level. The week's nominee, regarding "Passion for Baseball", is Chris Chelmick of the Northeast Zone Padres program.
Chris takes great pride in being associated with the Northeast Zone program. He feels the coaching staff, as well as the executive, are great people to work with. He also is proud to be part of a sport that emphasizes "good citizenship and being a good teammate" as part of its atmosphere/tone.
Chris cites Padres Technical Director John Sutherland as an inspiration. He feels John has done an outstanding job in pushing baseball forward, during the present obstacles the NEZ program has faced amid the pandemic. John's positive approach and drive has been motivating factor amongst all NEZ coaches. Chris also names Doc Plotsky as a role model for all Alberta youth coaches. Doc's passion and work ethic for baseball, is a template for all those who work in the sport. Chris also states the passion and work ethic, exhibited by the kids who are part of the NEZ program, as a driving factor regarding his involvement in coaching.
In the future, Chris would like to see an increase in baseball registrations throughout the province. He see's this time period as a great opportunity for all Alberta baseball associations to increase their membership. He likes the direction many youth baseball organizations are heading in promoting development and core values to players over winning. The Padre core values, including preparation, accountability, determination, respect, effort, and sportsmanship, Chris believes, will lead to success on the diamond and life in general.
Alberta Amateur Baseball Council, and the Alberta Baseball community, would like to thank Chris for his volunteerism/work regarding Alberta youth baseball.
You can find previous nominees on the AABC Facebook page here.
Canadian Baseball Community Mourns Loss of Umpire Mitch Ball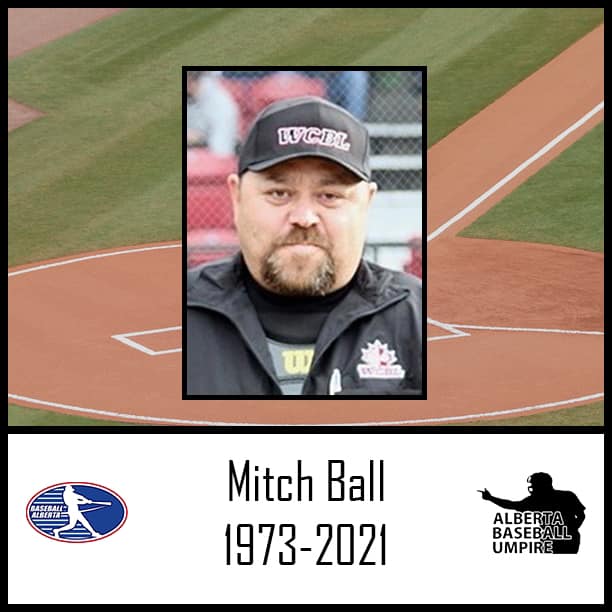 May 3, 2021, Lethbridge, AB – The Alberta and entire Canadian baseball community was saddened this weekend to learn of the passing of umpire Mitch Ball, due to complications from COVID-19.
Mitch was a well-respected umpire in the Western Canadian Baseball League and also participated in many Baseball Canada Championships, including the 2018 Senior Men's Championship in Victoria, where he was behind the plate for the Gold Medal game.
In a statement on their website, Baseball Alberta and the Baseball Alberta Umpire Committee, "wanted to express our deepest condolences to the family and friends after the passing of our member and friend Mitch Ball this past weekend. The loss of Mitch is devastating to the entire Baseball Alberta Umpire fraternity."
"Mitch was loved and admired by all those who were lucky enough to have met him. An amazing umpire on the field, Mitch was an even better person off it. Mitch was kind, humble, generous, and caring. The kind of guy who would do absolutely anything for you. The impact Mitch made on umpires and other individuals across the country cannot be measured."
As an elite senior international umpire, Mitch defined what it meant to be a program umpire. Mitch's contributions included instructing various Alberta NUCP clinics from Level 1 to the Super Clinic, umpiring 7 Baseball Canada Championships, Supervising at 3 Baseball Canada Championships, and umpiring at 3 international events. Mitch has been a Umpire Committee Member since 2010, serving in different capacities including the Level 1-3 Program Portfolio lead and most recently was involved in many special projects.
Our thoughts and prayers are with his wife Jana, their children, and Mitch's countless friends throughout the baseball world. He will be dearly missed.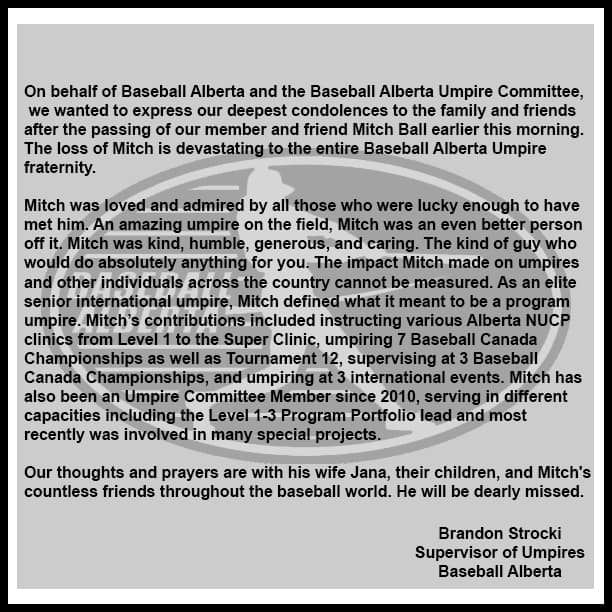 Statesmen soaring with Soren Graverson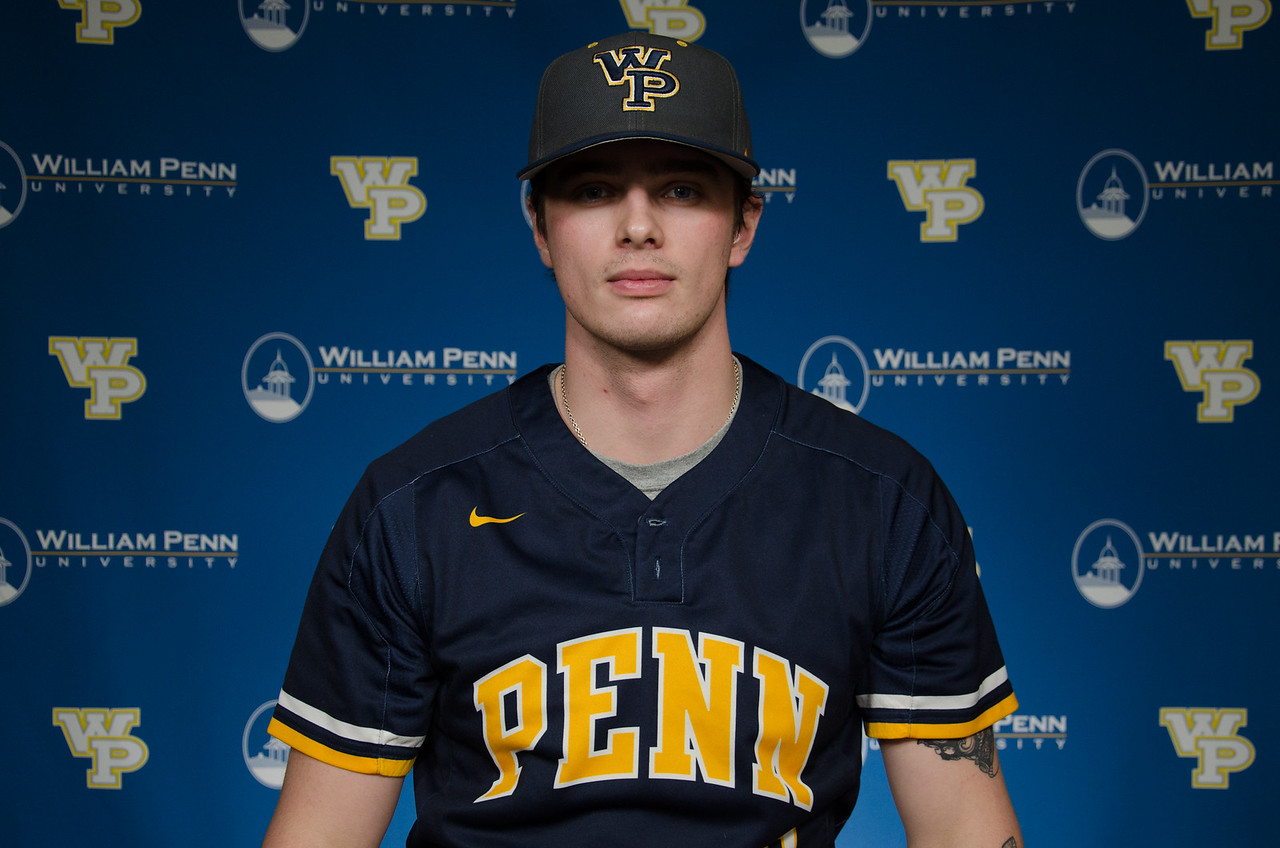 Calgary's Soren Graverson has been reaching high altitude when it comes to hitting college pitching.
With a bat in his hands this spring, Graverson has been operating at a .359 clip, with nine home runs and 38 runs batted in for the William Penn University Statesmen of Oskaloosa, Iowa. His slugging percentage is a lofty .772, which has helped William Penn to a 23-8 record so far.
Several factors have contributed to Graverson's great start. First is just being in a college setting. He feels William Penn's atmosphere embodies what he always hoped college/university would be like. He also cites the coaches and how they interact with the players as a contributing factor in his success. He also appreciates the trainers and how they deal with student-athletes. The great weight room and other college facilities, he says, are another key to excelling on the field.
Graverson's goal for the rest of the year is to help William Penn obtain a berth in the NAIA World Series, which will be held in Lewiston, Idaho. In his view, he best helps his team by driving in runs and putting the ball in play as much as possible. He also aims to be the kind of teammate who helps pick up others when their day at the park isn't their best. Off the field, he wants to keep his academic work at a high standard as he works toward a degree.
One of Graverson's greatest thrills as a baseball player was being part of an Okotoks Dawgs team that won a prestigious Ohio showcase tournament. He also takes great satisfaction in being a member of Team Canada and playing at the T-12 tournament. His lowest point in the game was the time he spent rehabilitating from Tommy John surgery.
In the future, Graverson would like to keep playing baseball as long as he can. But, his most important goal is to be a good person to others, and an overall good citizen.
Slammin' Ty Scott doing it all for NAIA's Lions
Since being named to the 2020 All-Canadian College Team by the Canadian Baseball Network in December, Calgary's Ty Scott has been giving pitchers a rough time.
Scott is a senior for the Bryan College Lions, an NAIA club that plays out of Dayton, Tennessee. As of late March, he was hitting at a .379 clip, with six home runs, 20 runs batted in and 10 stolen bases in 29 games. The stats are impressive for a middle infielder, but his coaches think his defensive abilities are even more his forte.
The 22-year-old Scott attributes his success to his emphasis on being mentally prepared. He has tried to develop an inner narrative of short, concise, positive thoughts that he uses when hitting or on the field. He feels his mental approach has helped him eliminate negative thinking and move his play forward at all times. Dealing with failure in a productive way has been his key to success as a collegiate player.
Scott listens to podcasts to help him with his mental preparedness. He likes to listen to military/special forces podcasts as a primary resource for learning. He believes the emphasis on training by military personnel allows them to operate successfully in even the most stressful situations and has tried to adopt some of their ideas into his baseball. Scott cites Josh Hoetmer, sports psychologist for the Vauxhall Jets, as being another support pillar in his development. Scott – a Calgary Bucks graduate who also played for Vauxhall – believes trust in your training is crucial during the tough times all athletes inevitably face.
Scott's best baseball experiences come from the friendships he has made while playing the sport. He also takes great pride in being part of a Lions team that finished first in the Appalachian Athletic Conference. His greatest disappointment was his sophomore year when he became too concerned about the results, as opposed to putting greater emphasis on the process of becoming a better player.
For Scott, not making Alberta's 2015 Canada Cup team is another regret but he focused on turning that disappointment into something positive. Through constructive thinking, he went on to have a great summer baseball season that same year.
In the future, Scott hopes to get a shot at professional baseball. If not, he would love to come back to Alberta to help continue to grow the sport in his home province.