Alberta Amateur Baseball Council recognizes Chris Chelmick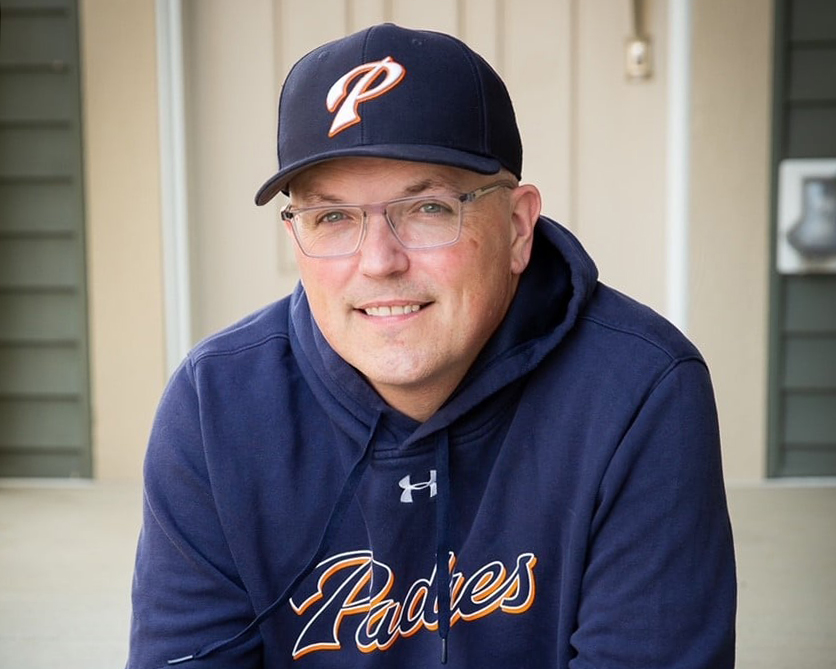 Alberta Amateur Baseball Council is recognizing individuals who have contributed significantly to the development of Alberta Baseball, at the grassroots level. The week's nominee, regarding "Passion for Baseball", is Chris Chelmick of the Northeast Zone Padres program.
Chris takes great pride in being associated with the Northeast Zone program. He feels the coaching staff, as well as the executive, are great people to work with. He also is proud to be part of a sport that emphasizes "good citizenship and being a good teammate" as part of its atmosphere/tone.
Chris cites Padres Technical Director John Sutherland as an inspiration. He feels John has done an outstanding job in pushing baseball forward, during the present obstacles the NEZ program has faced amid the pandemic. John's positive approach and drive has been motivating factor amongst all NEZ coaches. Chris also names Doc Plotsky as a role model for all Alberta youth coaches. Doc's passion and work ethic for baseball, is a template for all those who work in the sport. Chris also states the passion and work ethic, exhibited by the kids who are part of the NEZ program, as a driving factor regarding his involvement in coaching.
In the future, Chris would like to see an increase in baseball registrations throughout the province. He see's this time period as a great opportunity for all Alberta baseball associations to increase their membership. He likes the direction many youth baseball organizations are heading in promoting development and core values to players over winning. The Padre core values, including preparation, accountability, determination, respect, effort, and sportsmanship, Chris believes, will lead to success on the diamond and life in general.
Alberta Amateur Baseball Council, and the Alberta Baseball community, would like to thank Chris for his volunteerism/work regarding Alberta youth baseball.
You can find previous nominees on the AABC Facebook page here.
AABC Weekly Passion for Baseball Honors to Garry Thomson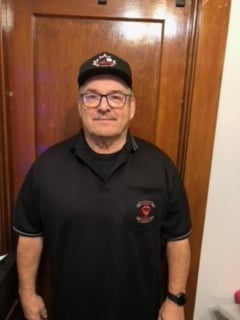 Alberta Amateur Baseball Council is recognizing those individuals who have contributed significantly to Alberta baseball, at the youth level. This week's nominee, regarding "Passion for Baseball", is Garry Thomson. Garry has coached and umpired for the Brownfield, Coronation, and Castor minor baseball organizations for decades.
In his youth, Garry was inspired by softball, not baseball. Once Garry moved to Brownfield, the strong minor baseball program motivated him to join their ranks. Garry began a teaching career in the Brownfield area, and once his kids were old enough to start playing, he became more involved directly with the local youth programs. All his boys played baseball in the East Central Alberta area, and today, he has grandkids playing for the same local programs.
Garry cites Coach Carter Stickler, of the Consort area, as a coach who had a very positive impact on him regarding baseball, and sport in general. He also would like to recognize Terry Schneider and Dan Buskas, as great mentors, in his involvement and development as an umpire.
Garry is proudest of his role as being a facilitator/supporter of baseball in East Central Alberta. He takes great satisfaction that his kids, and grandkids, have all had the opportunity to participate in quality local minor baseball programs. Garry is also very pleased with the relationships he has formed with people all over the province as an umpire and coach. He is humbled that he is still asked to umpire, as he was this past summer, even as he gets a little older.
Garry hopes that baseball numbers continue to grow throughout the province. He wants baseball to remain a friendly, fun, and affordable sport for all. He feels baseball helps build relationships throughout Alberta; baseball, he credits, as being a great sport for the fans as well. He wants all baseball enthusiasts to remember, a) baseball is supposed to be fun, b) it is important to show sportsmanship, c) play hard and winning is a bonus at the end of the game.
Alberta Amateur Baseball Council, and the Alberta baseball community would like to thank Garry for his volunteerism and commitment towards Alberta youth baseball
Ray Fair Field in Cheadle, AB still going strong four years later
Alberta Amateur Baseball Council is honouring those individuals who have contributed significantly to Baseball in Alberta, at the youth level. This week's nominee, regarding "Passion for Baseball" is Darren Cockx. Darren, along with Jason Tanton, Sonny Warrack, and Rick Zarowny are the driving forces behind the development of the Cheadle Ray Fair Field Baseball Park, in Strathmore, AB, which was built in 2017 to serve youth baseball players in the region.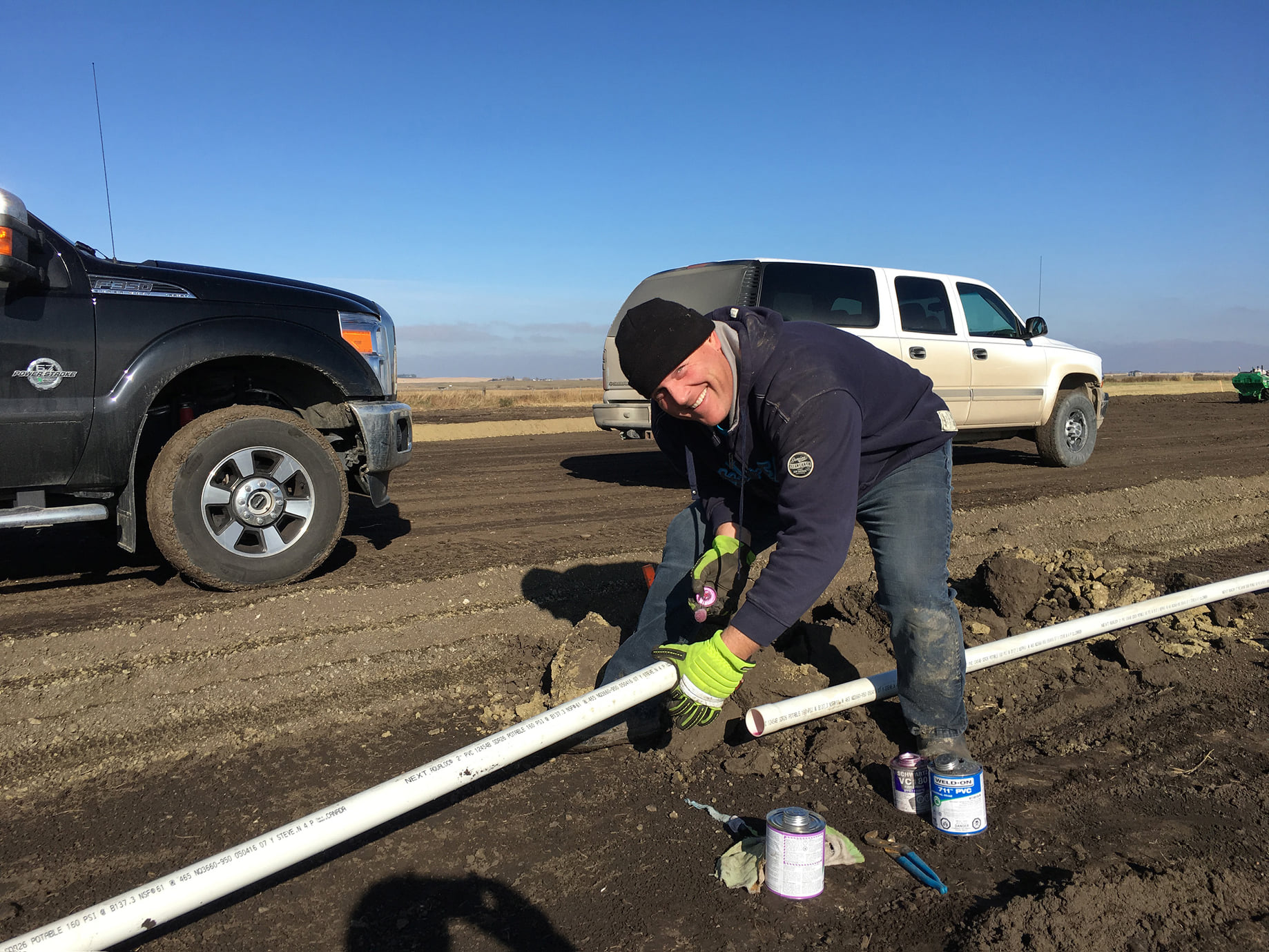 The inspiration for the ballpark came from the need for baseball parks for Strathmore youth. Players from Strathmore were having to travel as far away as Carseland for a team practice. With this reality for the Strathmore baseball youth, and the combination of the 100th Anniversary of the Strathmore Lions Club and the 125th birthday of Canada, Darren, Jason, Sonny, and Rick spearheaded the development of a youth baseball park.
The obstacles to such a development were many. First, the field cost development was roughly $500,000. But through the donations of many, and the generosity of Gray's Excavating Inc., the financial requirements were met. As well, the donated labour of many, helped bring the fields initiative to a reality. Land was also an issue. However, the County of Wheatland allowed for some variance in road allowances, and with the construction of a 13 foot right field wall, the park is viable for U18 and U15 baseball.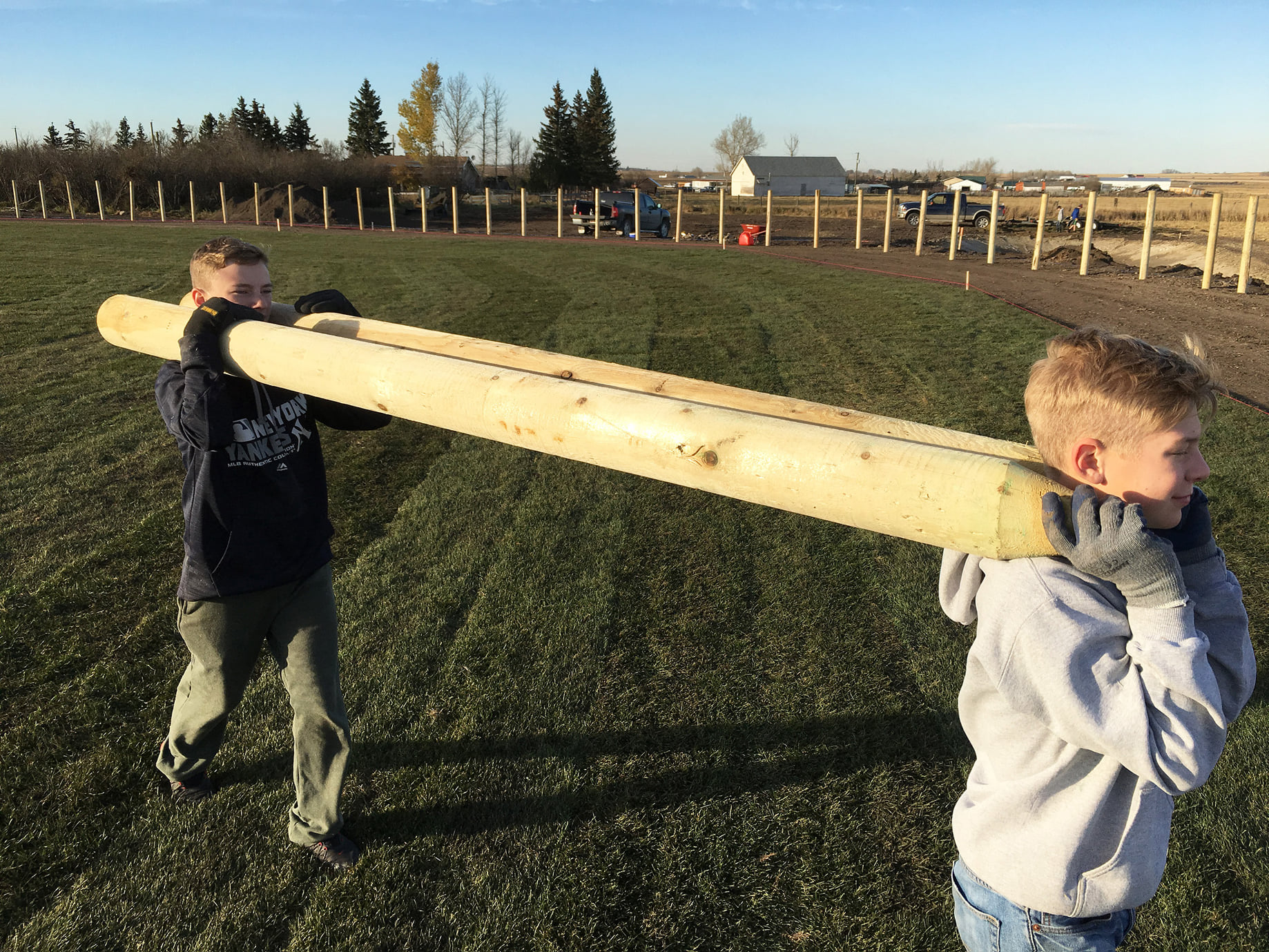 Today, Darren's greatest satisfaction comes from seeing kids play baseball on the field. (The field is booked every night of the week.) He also gets great joy in hearing the astonishment of many people have when they first see the park. As well, he is always proud when he sees players taking selfies, prior to their participation at the park. Every time Darren sees the park, he is proud to be part of the group responsible for creating a dynamic youth facility.
In the future, Darren hopes more communities will take a view of this park and try to construct something similar for the kids of their community. One of the keys to having more kids play, is having good facilities.
Alberta Amateur Baseball Council would like to thank Darren Cockx, as well as Jason, Sonny, and Rick for their contributions to Alberta youth baseball.
Bob Miller has a "Passion for Baseball"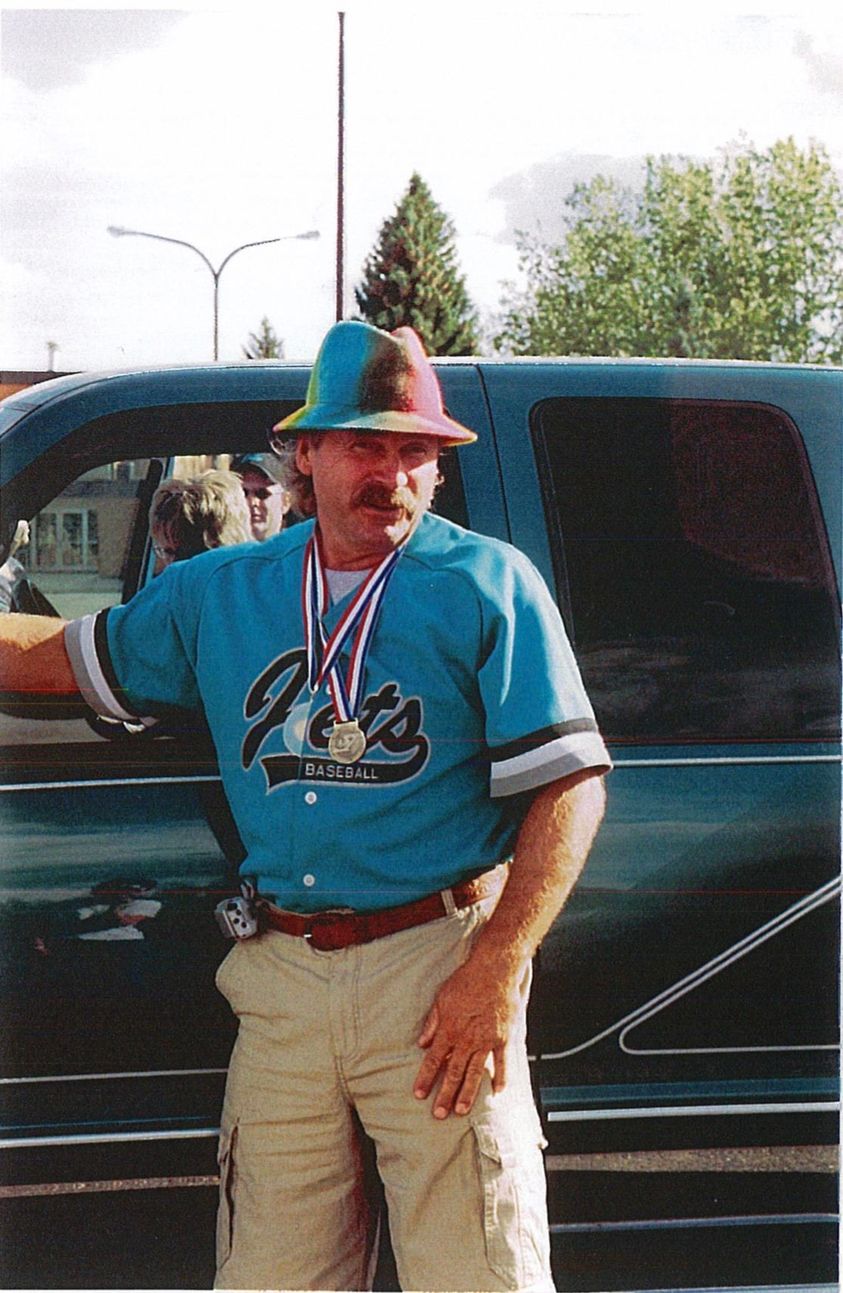 Alberta Amateur Baseball Council is recognizing those individuals who have contributed significantly to Alberta baseball, at the grassroots level. This week's nominee, regarding "Passion for Baseball', is Bob Miller of the Vauxhall and Taber Minor Baseball Programs. Bob has also been instrumental regarding the development of Jets Stadium, in Vauxhall.
Bob's inspiration for baseball came as young kid playing a fielding game called "500". Bob loved chasing baseballs, and the game was a good fit. Because of the gaps in the Vauxhall Minor Baseball Program, and a shortage of kids his age, Bob would play one year and then the next year there would be no team for him. This reality, he faced as a boy, created a determination to make baseball a better sport for the Vauxhall area youths that followed him. Bob also cites Bing Miller, no relation, as an individual who impacted Bob in a positive way. Bing would often do the maintenance on Jets Stadium in a volunteer capacity. Bing's influence upon Bob, helped create a mindset that if things needed to be done on the field, then roll-up your sleeves and get involved.
Bob is proudest, regarding his playing abilities, by being a contributing member of a senior men's baseball team at the age of 15. (He was especially proud of showing off his arm strength from 3rd base to 1st base) Bob also takes a great sense of pride regarding his involvement in the inception of the Southern Alberta Junior Baseball League. He, along with Russ Parker, who later became the owner/gm of the Calgary Cannons, were the driving forces behind the league. Bob also takes great deal of satisfaction in the renovation/revival of Jets Stadium. Jets Stadium had become a disaster, and major work was needed to revive the baseball park. Bob kept finding ways, and funds, to keep improving the field even after he moved to Taber. Eventually, through Bob's hard work and generosity, Jets Stadium was able to obtain LIGHTS. Not only did Jets Stadium have one of the best playing surfaces in Alberta, it also had a field that games could be played on after dark!
Bob was also the driving force behind the development of Ken McDonald Sports Park in Taber. He was able to get the baseball, football, and soccer people to come together, and develop one of the finest parks in all of Alberta. Bob also takes great pride in his role of a coach, for his two children, Brendan and Kendra. Bob and Brendan were members of the Taber Jets Club that won a Western Canada Championship. And with Kendra, he coached alongside Chris James when she was a member of Team Alberta. Kendra played on Team Alberta four years and was co-MVP her final year.
Bob also takes great joy in the friendships he has made through his participation in baseball. He likes the fact that you play hard, but, for the most part, the competition stays on the diamond. When you meet up with people years after competing against them, in baseball, it is easy to strike up a conversation; he feels it is almost like some sort of reunion of past baseball experiences. Many other sports do not allow or contain that same type of camaraderie that baseball does.
In the future, Bob would like to see more parents "step it up" and get involved regarding their kids and baseball. Play catch with your kids or pitch to them; they will play if you are there and involved in their activity. Parents must drive the bus; volunteer your time to coach, fix the baseball fields, organize the team/league, or any other capacity that makes the local minor baseball team/program a success.
Alberta Amateur Baseball Council, and the Alberta baseball community, would like to thank Bob for his volunteerism and generosity towards Alberta youth baseball.